Here is a quick flash tutorial for beginners.
While I love making portraits and family based images, I really love fitness photography. Whether it is workout based, running, flexing, or some other workout or fitness based pose or setting, I just really enjoy it. My favorite style of fitness photography is a dark, low key, gritty look. I like how this style accentuates the shadows, muscle, and overall fitness level. While the subject is accentuated due to correct placing of shadows and highlights, their fitness level is real. It's exciting to me that a an otherwise boring setting such as a field, dark room, or cinderblock wall can look awesome based on the subject and lighting.
Last night I decided to play with some lighting, and shot this photo of myself having some fun. I thoroughly appreciate when other photographers let me know how they shot their images, so here is my attempt to do the same for other photographers.
Gear Used:
Canon 5D Mark III
Sigma 24-105mm f/4 Art Lens
3x Paul C Buff Einstein 640ws strobes
2 Paul C Buff Stripboxes with grids
1 Paul C Buff 22″ white beauty dish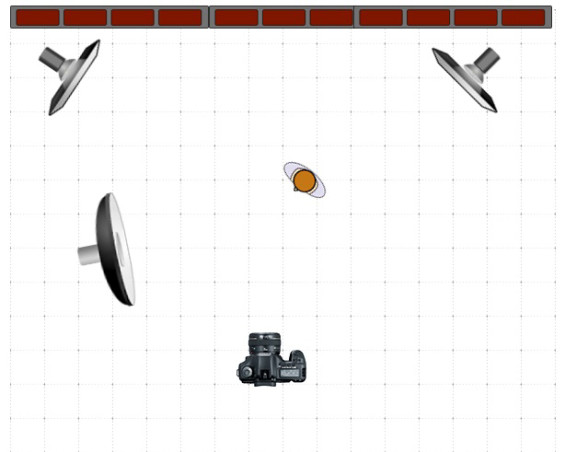 As you can see in the lighting diagram, I placed the gridded stripboxes behind myself, with both stripboxes placed at about a 45 degree angle. These lights were metered at f8 each.
The main modifier was the Paul C Buff 22″ white beauty dish without the diffusion sock. I had this on a boom arm, above myself almost directly right of me. I did this in order to accentuate any muscle, by creating shadow. This light metered at f5.6. I metered this light one stop darker than the side lights because the main light is meant to fill in more than be the main source. The side lights shape, and the front light fills in some of the shadows. I shot this at f5.6, 1/160, and 100 iso.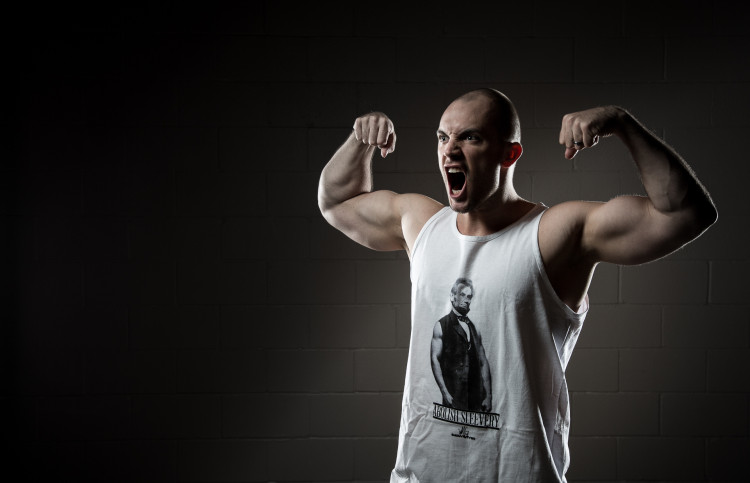 For just messing around, I thought that it turned into a pretty interesting shot. I hope you learned something. Feel free to comment, like and share on your social media.
Make sure to check out these studio strobes and modifiers at the Paul C Buff website.
Purchase the Abolish Sleevery Tank at IMG Weaver.