I was given the opportunity to review the Lanparte HHG-01 3-axis stabilizer. I've recently seen a rise in the handheld stabilizers. And all this hype had me wondering.
But before I go any further, let me tell you a little about myself.
My name is Mike Clubb, and I am the owner and lead photographer/videographer for Resistance Photography. I do a lot of video/photo for weddings and local events. I am usually using glidecams for stabilizers when shooting these events. There have been times I used electronic stabilizers, but not too often. They tend to get pretty pricy, and that's one of the reasons I stick with my glidecam.
There has been talk amongst the video community about these neat little hand held stabilizers. The first time I saw one was at a wedding fair. I thought it was a neat little gadget. They were getting some behind the scenes stuff, and it was looking pretty cool. As a video guy, I was a little thrown off by this. But the more I looked into it, the more I became intrigued.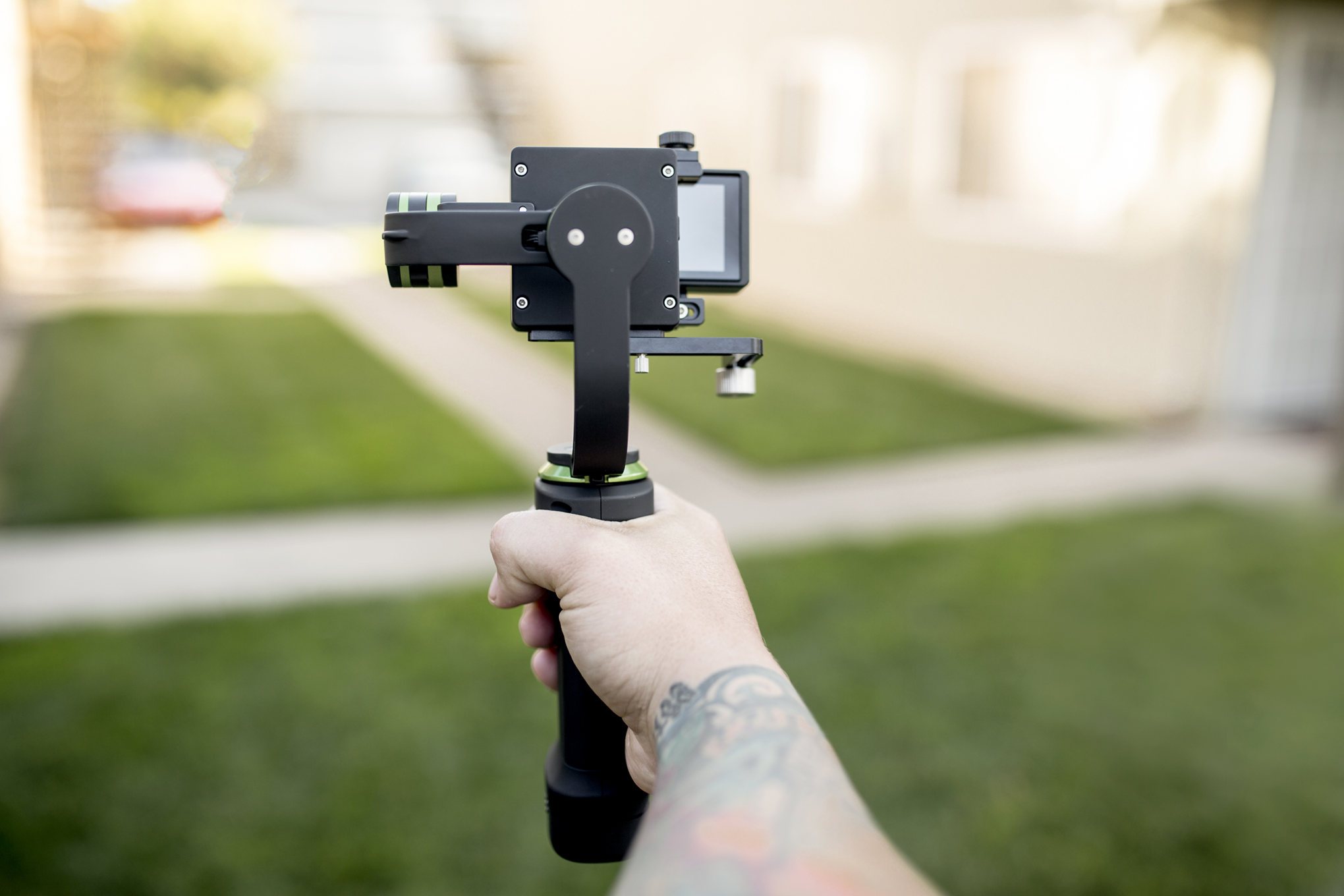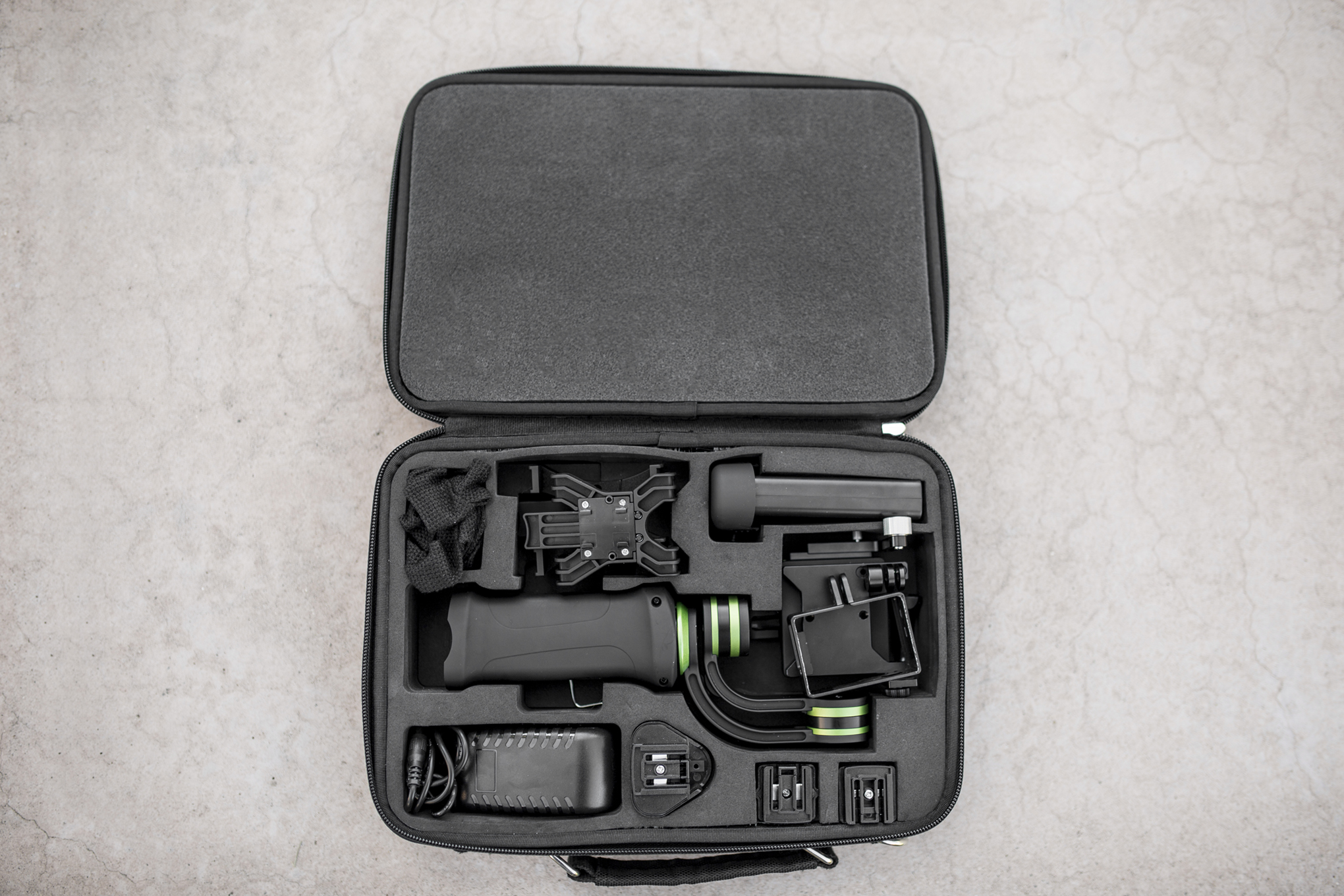 I actually bought my second glidecam off Ross from TheBrotographer. I fell in love with it. Ross and I are connected through a rad local photography community, and have seen each other around often. He contacted me and asked me to check out the Lanparte HHG-01. And to be honest, I was pretty stoked. Here are my thoughts.
Pro's:
You can switch between cell phones and Go Pro's (most stabilizers like this I have seen do one or the other)
It is really affordable ($240 retail value)
Really easy to get the hang of
Decently quiet motor that doesn't interfere with sound of gopro or phone
Lots of accessories included
Con's:
Can be touchy at times if used to rough
Doesn't include extra screws for attachments
Can be sensitive at times when calibrating
Final thoughts?
I really like it. I am actually growing fond of it. It'd be a great tool for a vlogger, someone looking to record some action, or even someone on a budget looking to get some stable shots.
I would have loved to have something like this when I was unable to afford pro gear. It's a great little tool.
I don't really have any true complaints. I would definitely recommend this to a younger version of me. Would I use this for pro reasons? At this point, no. But I have seen some killer stuff with the new phones coming out. Camera's are getting better, stabilizers are getting smaller, and things are getting much more affordable.
I was 16 when I was first intrigued by video (almost 14 years ago), and a lot has changed since then. I went out and spend around $250 on my Sony handycam and did everything handheld. The quality was absolutely horrible! It's insane to imagine that for the same price, I have something almost the same size with quality hundreds of times better.
So with handheld gimbals going for twice if not three times the price of this one, I'd say this is a great bargain, and definitely something to consider.
VIDEO REVIEW
CHECK OUT MIKE'S LINKS
LanParte HHG-01 Gimbal Review
Looking for your first stabilizer? Check the HHG-01 out!
PROS
You can switch between cell phones and Go Pro's (most stabilizers like this I have seen do one or the other)
Really affordable ($240 retail value)
Smooth and durable
Pretty stable
Decently quiet motor
Good battery life
Lots of accessories included
CONS
Can be touchy at times if used to rough
Doesn't include extra screws for attachments
Can be sensitive at times when calibrating