I have to admit that I had been eyeing Think Tank bags for quite some time now and always seemed to dismiss them based on their price point. I finally got a chance to give a good test drive with the Airport Accelerator Backpack and ran it around to multiple events over the course of two months, so I would say it has been its fair share of places and spaces with me, but I'll get to that shortly. Being a mom with children in competitive sports, I end up shooting lots of events and having to tote not just my gear, but sometimes I have their gear with me too. A pair of extra cheer shoes, a bag full of bobby pins, hairspray, a jiu jitsu belt, medals, registration paperwork, money, keys, wallets and snacks. This bag definitely allowed me to literally carry it all on my back along with my Canon 5d Mark II, 24-70L lens, 70-200L, 50mm prime lens, battery grip, chargers, GoPro Hero 2 and a few extra GoPro accessories AND still room to spare. I did tote my 17 inch laptop in there and although it did add to the weight, it did not compromise any storage space at all and everything fit rather comfortably.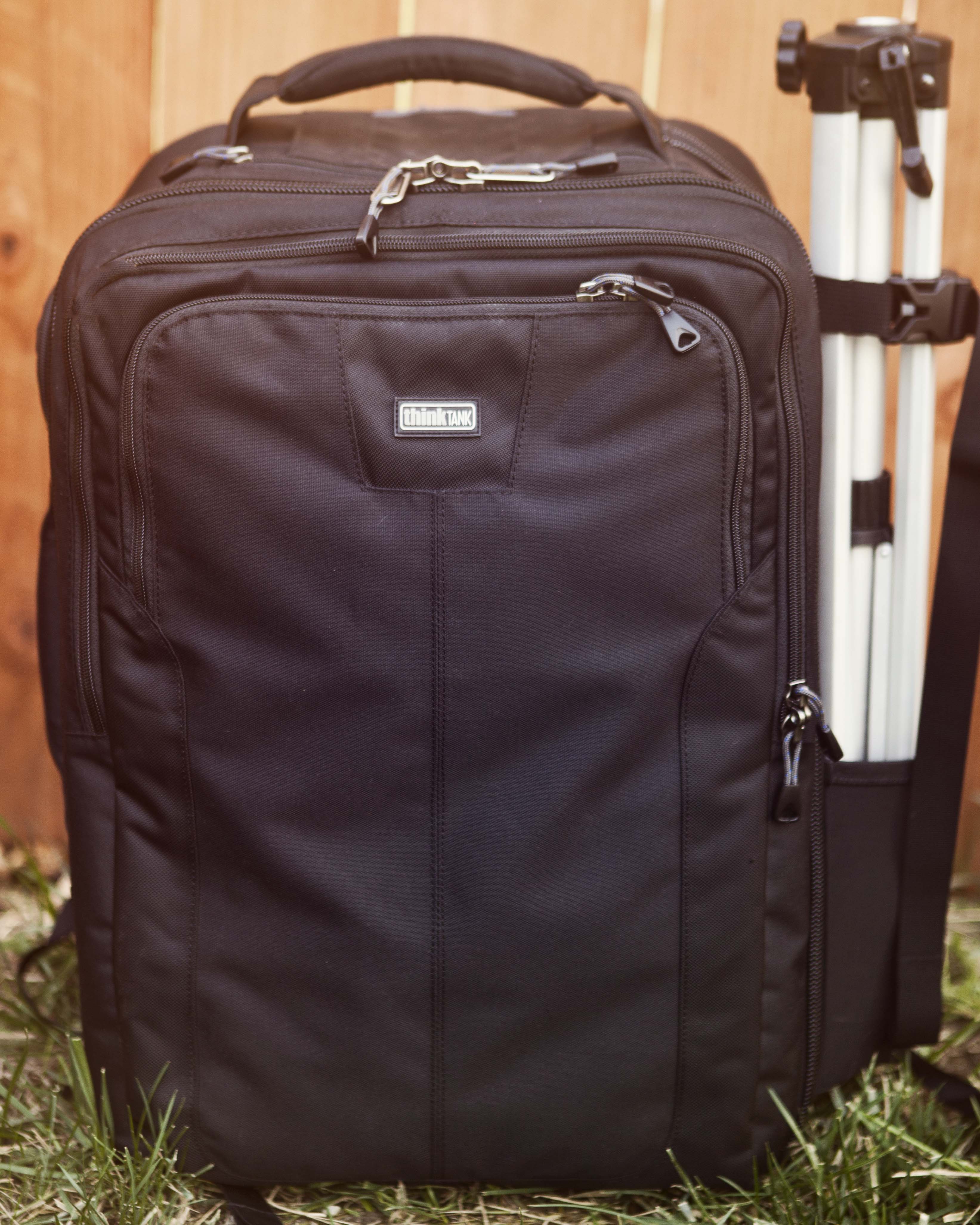 I honestly thought being loaded like that, the Think Tank Airport Accelerator backpack couldn't be comfortable to carry and would also be hard on the shoulders. I was pleasantly surprised though. The wide padded straps and the way the bag braces evenly down my back made it very comfortable and easy to carry, which is definitely a benefit to me because inevitably I end up carrying someone's bag for them because even 11 year old's arms get tired carrying their own stuff. Mom to the rescue! The only downfall to the Think Tank Airport Accelerator backpack and the way it carries gear, is that it is very much a square and at times. I felt the bag was sometimes "clunking" back and forth and a sort of over powering size (but not weight) hanging out on my back. This may not be an issue for some, but I am rather petite across the rib cage and it feels like it's the size of a mini-fridge back there.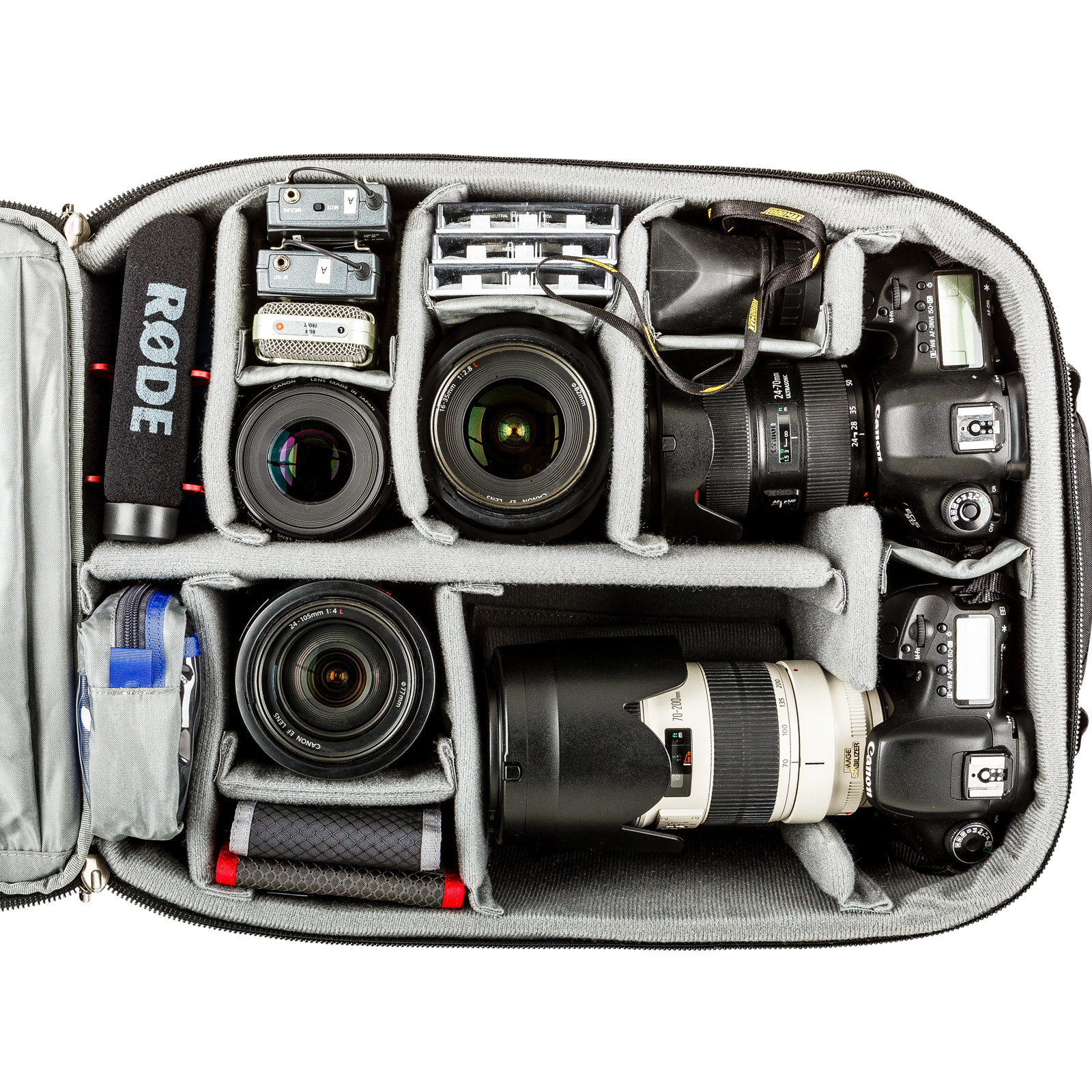 I mentioned that I took theThink Tank Airport Accelerator Backpack to its fair share of places and spaces. We were indoors at tournaments and competitions where bleacher space was plentiful as well as some places where I had to sit and shoot from a very tight space. In order to access all of your gear you need space to spread out since the bag is so large, which wasn't a problem in areas where I had the room. There were a few occasions where I found this to be a detriment since I was limited to my seat and the small space in front of my seat and couldn't access a lens in the bottom of the bag, which in turn forced me to just keep the lens on that I had on the camera at the time and I was frustrated.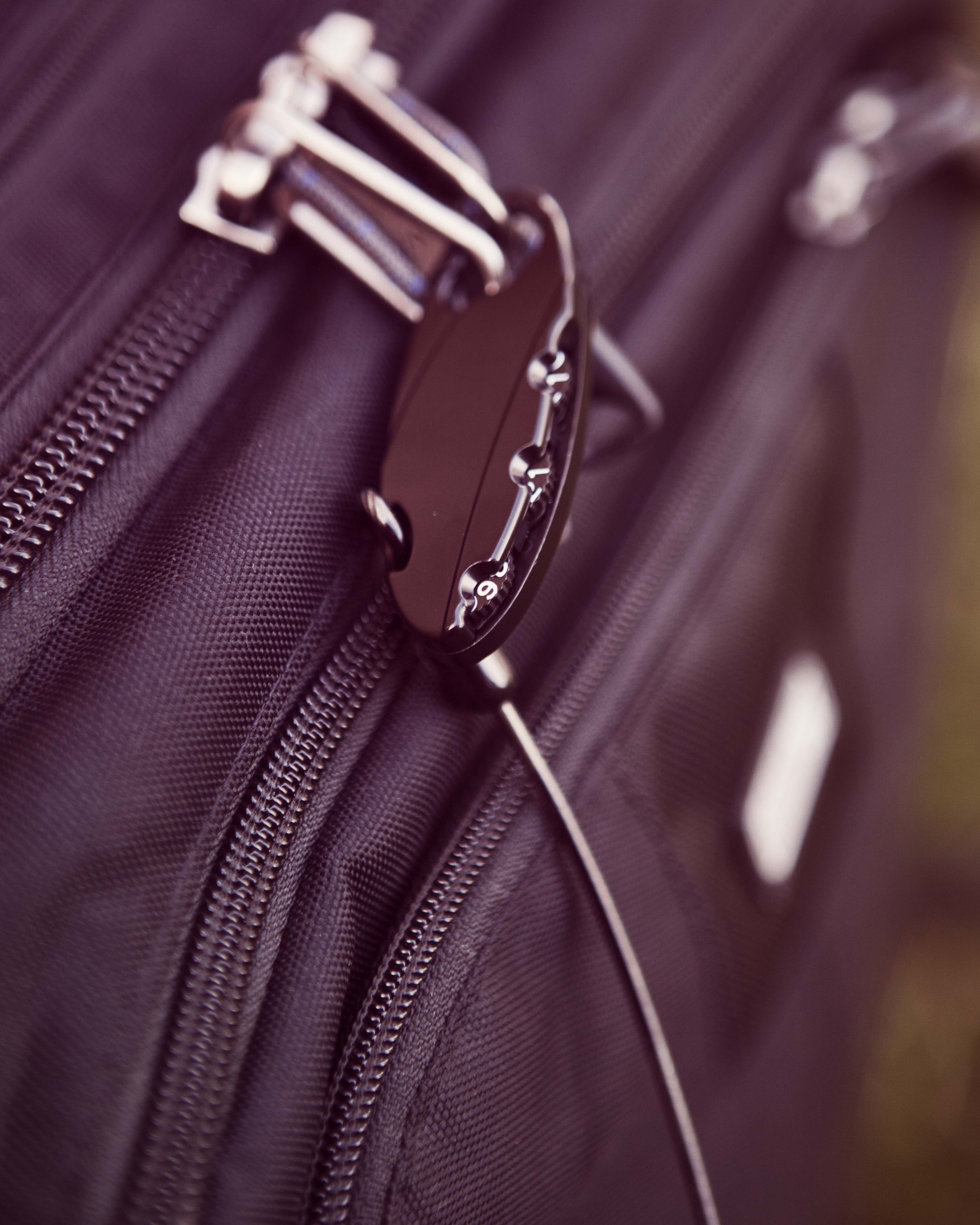 The design of theThink Tank Airport Accelerator Backpack allows it to stand upright without worrying about it tipping over, and I was also to easily keep it out of the way while I was shooting. We were also outdoors a few times in the dirt while shooting outdoor portrait sessions, and in the sand on the Santa Cruz beaches.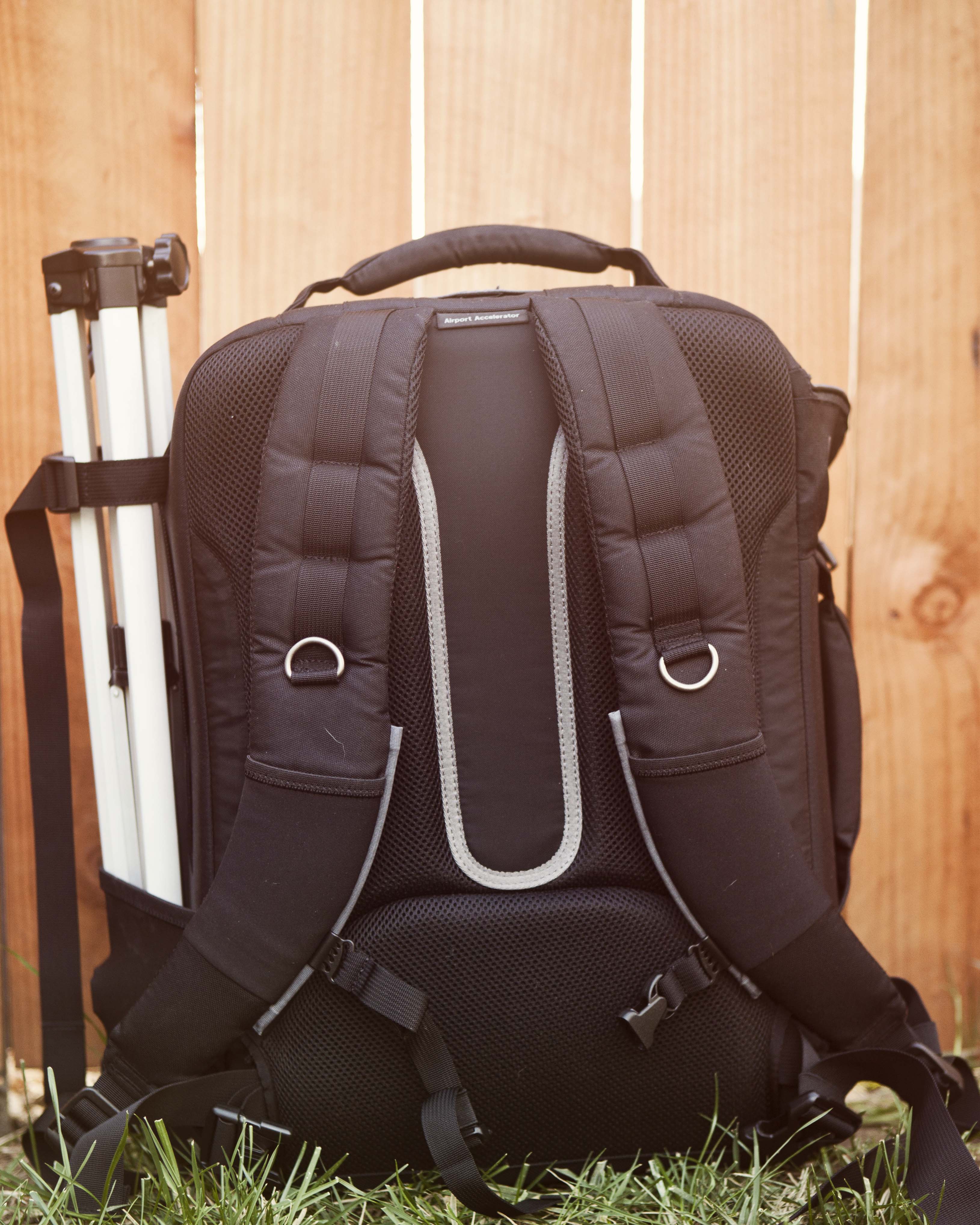 I probably mentioned that I am a mom, right? Of course I did! So, moms need stuff in life that will clean up easily and protect the important stuff. The Think Tank Airport Accelerator Backpack did end up in the sand at Santa Cruz beach, and while I still have sand in the trunk of my car, the sand easily wiped right off the exterior of the bag. I also used the top of the Think Tank Airport Accelerator backpack to hold my coffee for a second since it stands upright so solid, but I misjudged the energy of my own children and WHAM! Coffee all over the outside of the bag. The coffee cleaned up with a wet rag, and everything inside was dry and free of caffeine. If has happened once, it will happen a thousand times, and that makes me happy and confident taking my equipment anywhere near children and their mishaps.
Security is also important to me. This bag definitely keeps everything inside safe and secure from normal wear and tear like I would expect any bag to do, but this one had a few features that I was impressed with. I would want all of my bags to have going forward. It has a semi circular cradle type divider where the camera body goes that allows for the lens to rest there and keep the body and lens from shifting if it is a shorter lens than the compartment length. The other security feature that I like is the cable lock! I am constantly having to walk away from my bag. Sometimes it's just for a second and sometimes it may be 10 minutes. I will lock that zipper so that there is no snooping! It won't keep someone from stealing the whole bag, but definitely prevents snooping or zippers coming loose in transit if you decided to check your equipment when flying. I have also locked it while it was on my back and traveling through crowds that were a little questionable. It was nice to know that the zipper couldn't have been easily pulled open accidentally or otherwise to risk having equipment come out and end up on the pavement. The combination lock was slightly confusing to set, but I just Google'd it and someone on YouTube saved me some frustration.
My overall impression of the Think Tank Airport Accelerator backpack is that it is definitely worth the investment if you really transport equipment around often and have a tendency to beat your bags up. This bag is going to go the distance and I would recommend it over other backpacks. I would not recommend this to someone with a small amount of gear or anyone looking for the ability to quickly access equipment. I might just have to try out a rolling version of this bag next.
If you'd like to purchase the the Think Tank Airport Accelerator backpack, please click on our links to do so. You also throw us a few pennies off every dollar when you use our links, and it helps us keep putting out great content that keeps your informed about new gear. We thank you in advance.
THINK TANK AIRPORT ACELERATOR
HELP SUPPORT THE BROTOGRAPHER AND BUY WITH THESE LINKS
Think Tank Airport Accelerator Backpack Review
If you need a backpack to hold it all, the Airport Accelerator backpack by Think Tank is worth looking at.
PROS
Carries a ton of gear
Rigid enough to stand on its own
Easy to clean
Added security features
CONS
Can be too big at times for small spaces
Not good if you have a small amount of gear