Urban Luxury At It's Finest
I'm a sucker for handmade, beautifully designed, well-crafted bags and accessories. They're the little add-ons in life that can both pull an outfit together, and also make your life easier. I'm not shy about talking about my favorite products and brands both here and over on our Instagram (@the_brotogapher), and Wotancraft is definitely one of those few favorites.
They've done it again with the Wotancraft Avenger. Wotancraft has been re-releasing a bunch of their bags in a charcoal black colorway, and I'm really been digging it. It gives customers another option to their green, grey, and brown colorways. Let's get into the Wotancraft Avenger though.
Wotancraft Avenger Features , Specs, and Experiences
The Wotancraft Avenger is designed for used in urban environments, giving photographers and videographers amazing aesthetics and thoughtful quick-access pockets. The Avenger is larger than the Scout that we reviews several months ago, and I welcomed that with open arms. While the Scout is a great bag, and suitable for many situations, I typically lean towards a larger bag. The Wotancraft Avenger can easily fit a DSLR and a few lenses or a complete mirrorless kit. I recommend using a non-gripped body if you're using a DSLR, but in a pinch, I actually was able to fit a 1DX Mark II inside, but it did bulge out the insert a bit. Speaking of insert, the Avenger comes with one of Wotancraft's great inserts.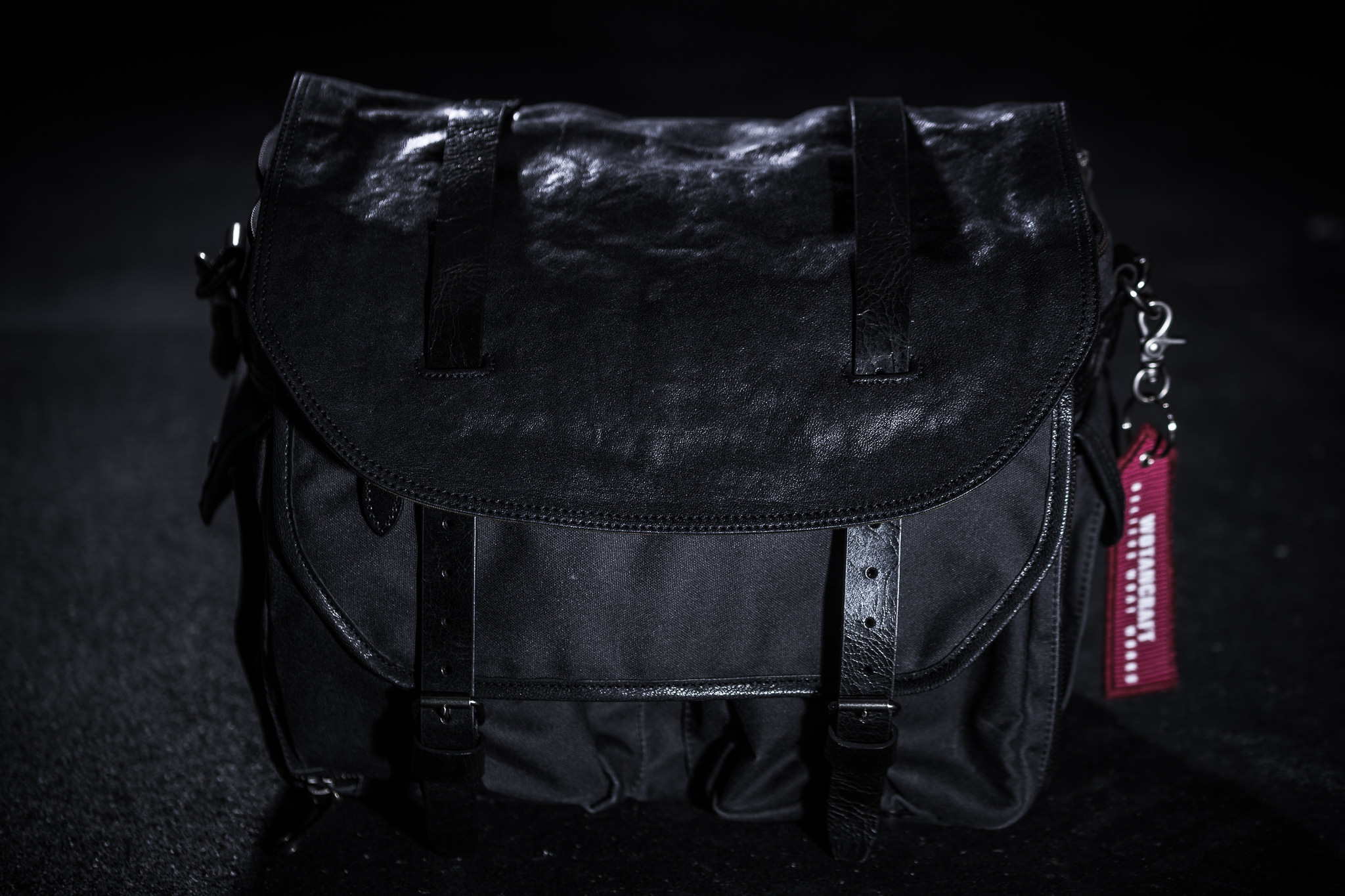 The top of the Wotancraft Avenger has a two-flap system, which provided my gear with more protection from the elements when I flipped up the second flap. The outer flap is made of Wotancraft's beautiful vegetable tanned leather, and the inner of their W.A.L. composite waxed canvas. The leather flap can be secured via two buttons. I prefer this method to having the belt loop style enclosure, since it is much faster to unsnap a button.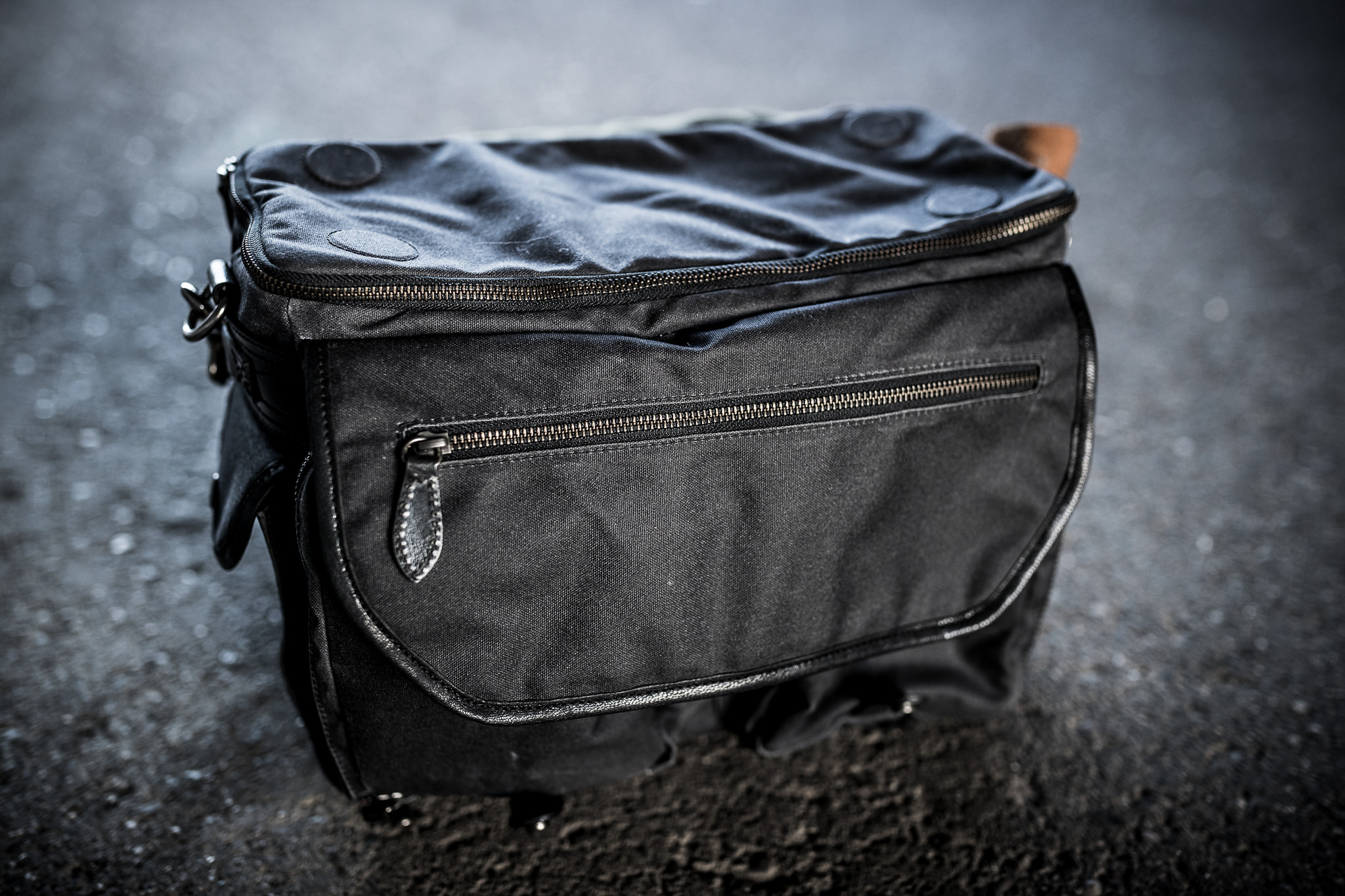 While the Wotancraft Avenger does have the option of using the buttons, you can also synch down these straps as well, since they also have the loop style enclosure. Also, if the loops are loose, you can fit a small tripod on top of the bag. The second flap has a zippered pocket, perfect for Sony mirrorless sized batteries. All of you Sony users will be thankful for this easy access.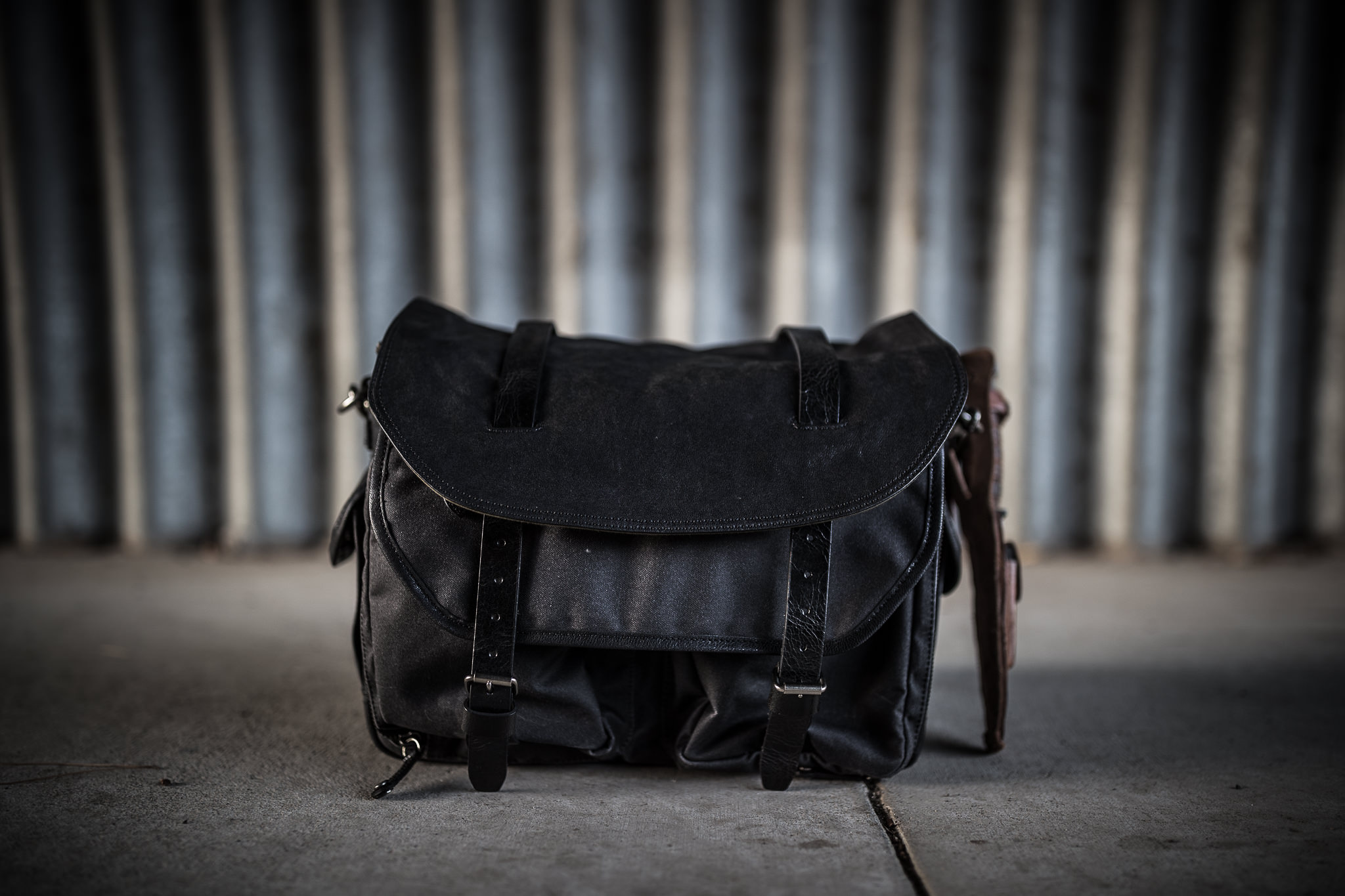 I compared the Wotancraft Avenger to the Scout earlier, and I'll once again make a few here. The Avenger is, in my opinion, a larger, more "pocketized" version of the Scout, with additional features added. It has the same style YKK zippered opening to the main compartment. The zippers open and close smoothly, and are a pleasure to use. Compared to the Scout though, I feel that the outside pockets are much more useable for my purposes. The Wotancraft Avenger has two large zippered pockets in front, and a buttoned pocket on the either side. The front two pockets are large enough to hold most accessories, even up to something like a RODE VideoMic Pro.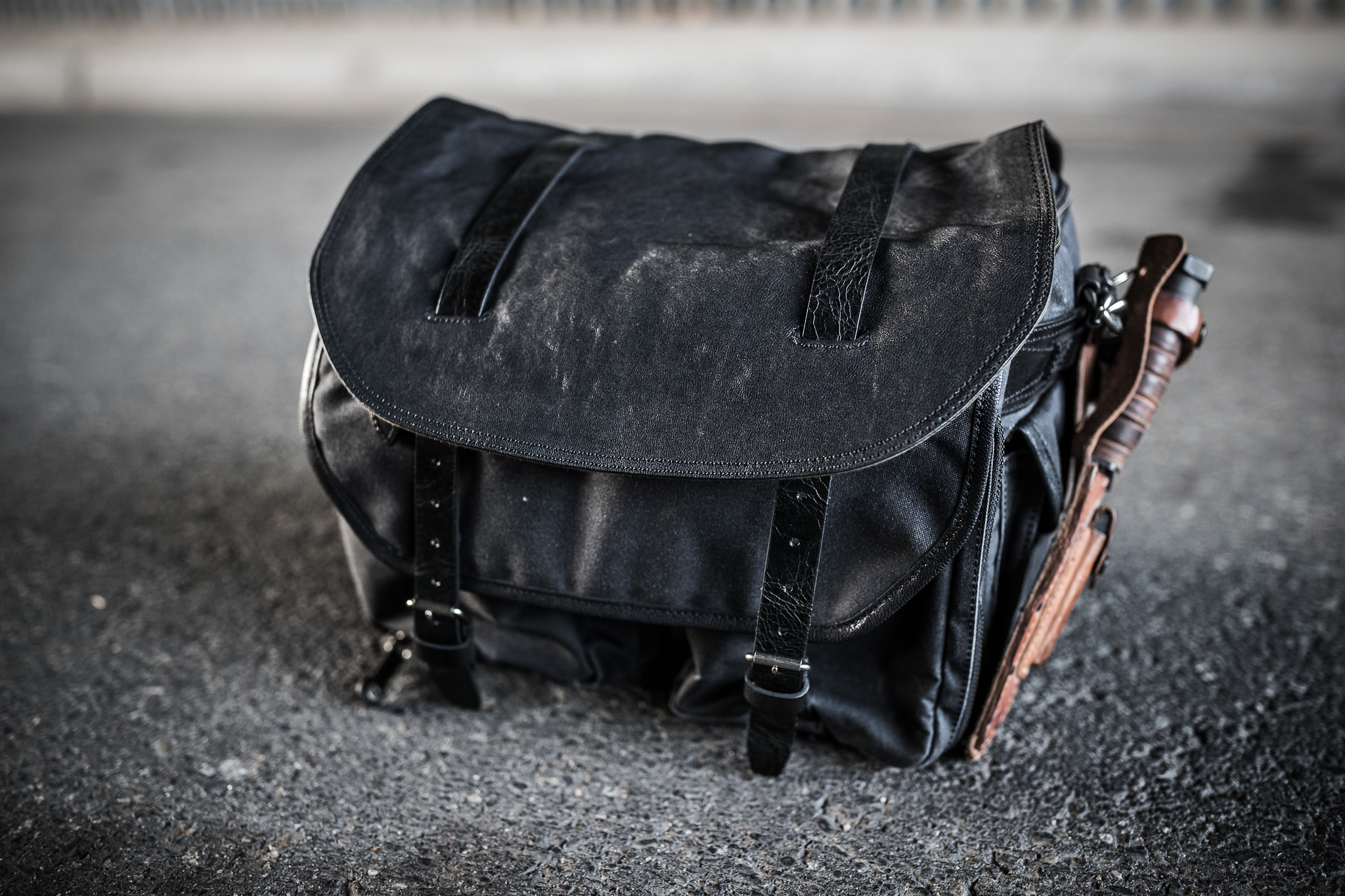 One thing that I didn't notice for a while though when using these front pockets is that each pocket has two zipper pulls. This is very convenient. You can choose whether or not you would like top or side access to these pockets based on if the flaps are down. If the flaps are up, top access would be preferred. If they are down, you can still access the pockets through the side zippers. Little features like this in a bag really make it stand out and make it much more functional. The side pockets are large enough for small personal items like a wallet or keys, and typically that is what I used them for. These zipper pulls can also be set in place via their own buttons, which is another added touch that Wotancraft got right with this handmade shoulder camera bag.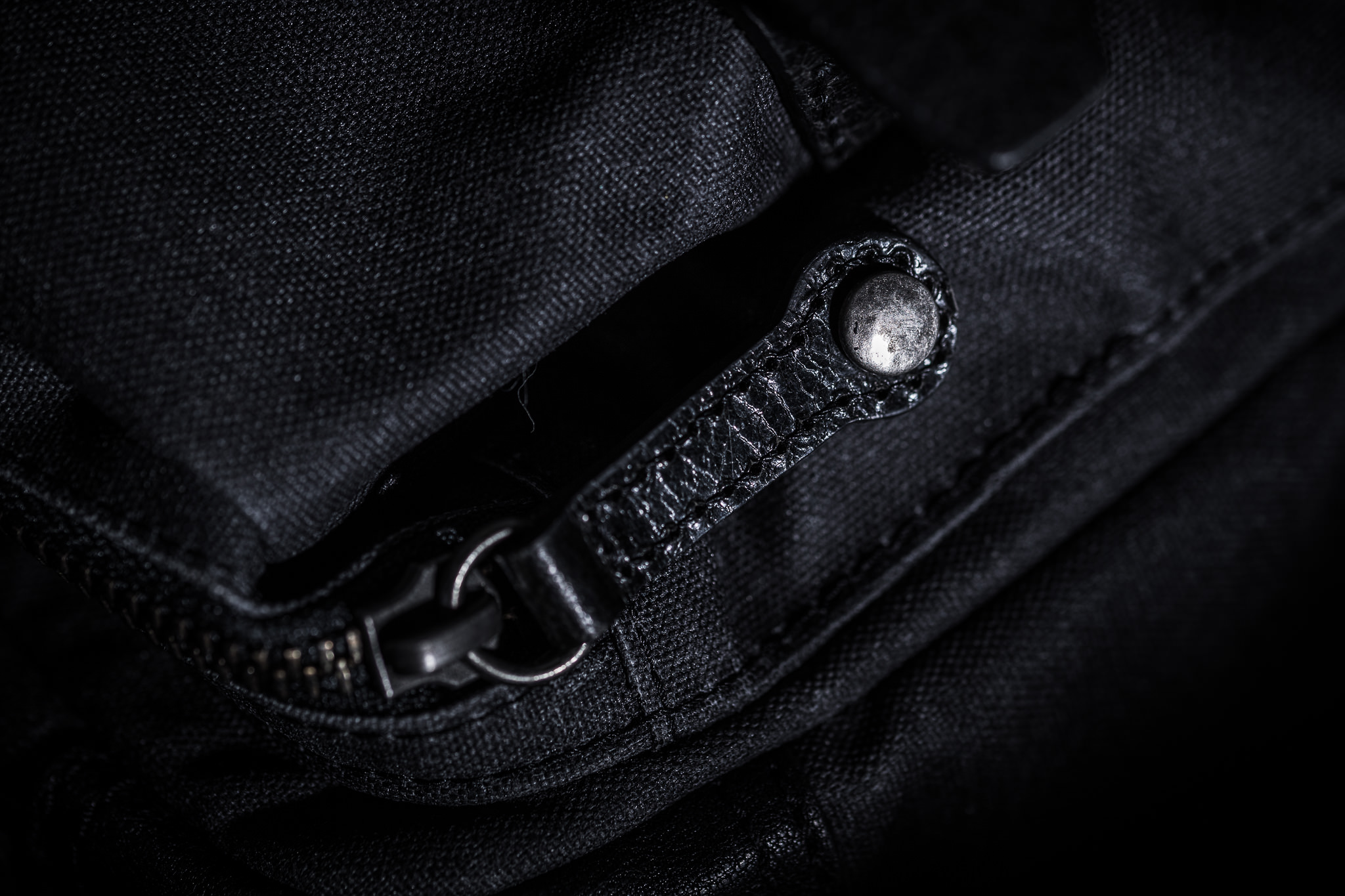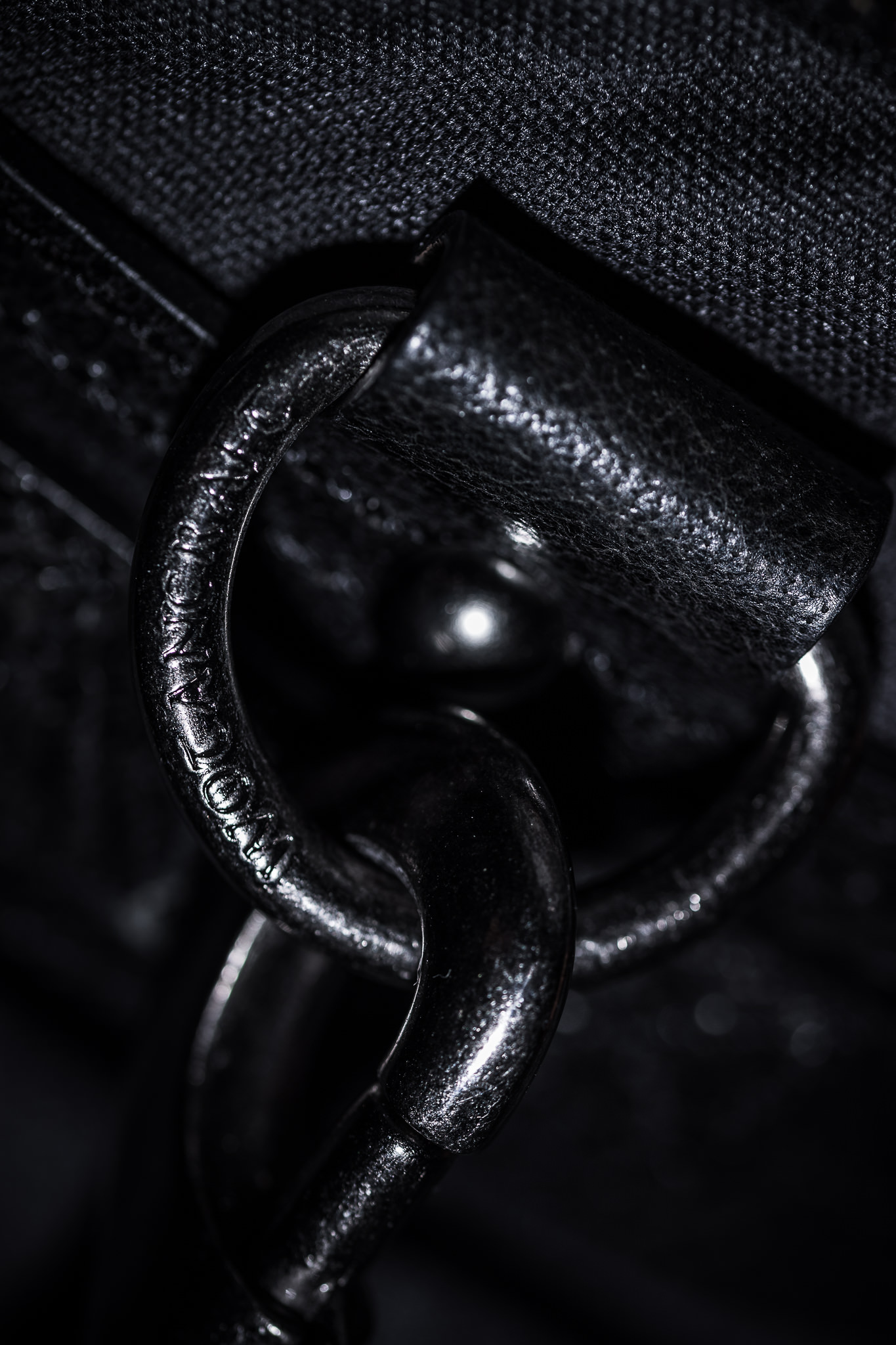 The inside of the Wotancraft Avenger, as stated before, can carry a small DSLR setup or full mirrorless setup in the padded insert. In the rear of the bag, there is a padded pocket that can fit a 13-inch MacBook. However, I am able to fit a 15 inch MacBook Pro if I'm carrying mirrorless cameras, so keep it in mind that a 15 inch MBP can be brought along in certain circumstances. There is also an inner zippered pocket in the front of the Avenger, for passports or other items that would need to be more secure.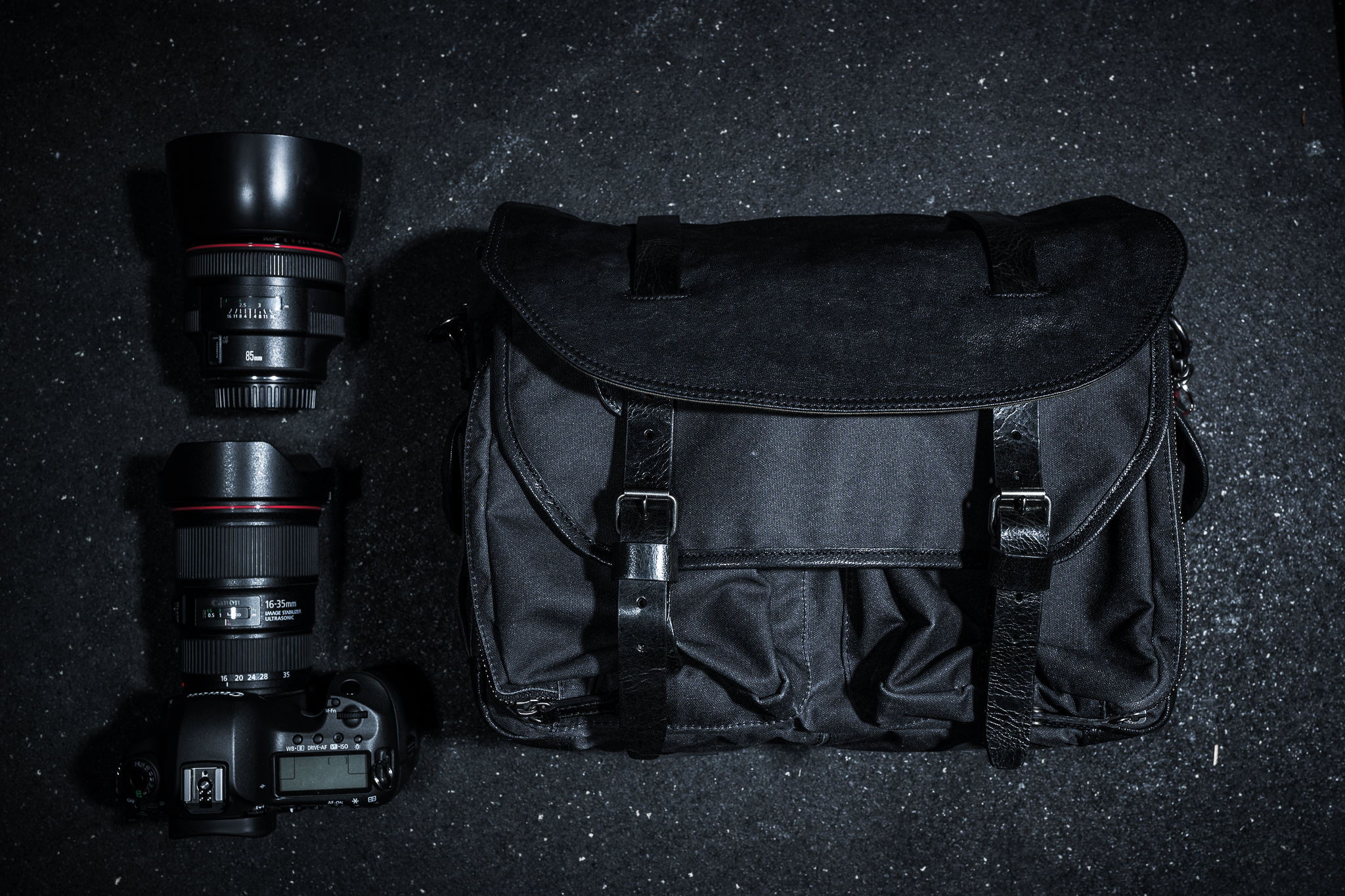 I've really been pleased with how soft, yet durable, slightly rigid, and functional Wotancraft bags are. The Avenger is no different. The insert gives it its rigidity, and the W.A.L. waxed canvas gives it a soft yet durable finish. The sheepskin vegetable tanned leather outer flap is extremely soft, and feels like it has been worn in when you take this camera bag out of the box.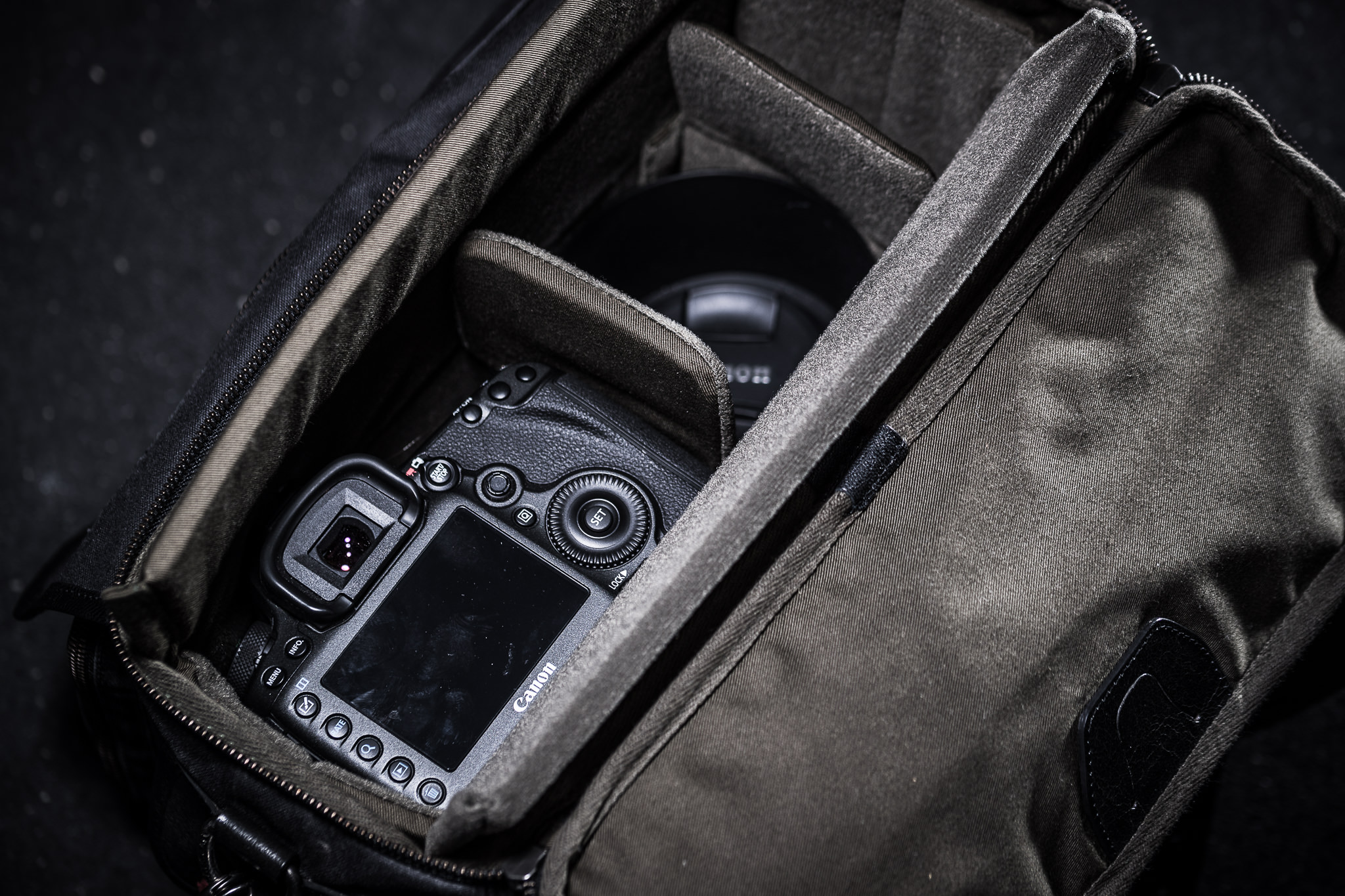 One con of the Avenger in my opinion is the shoulder strap. It is not uncomfortable by any means, but I sometimes wish that the leather padding in the center of the strap could be slid up and down on it so that the padding always stays on your shoulder. This isn't a deal breaker, because other than that the strap is pretty comfortable.
The pros vastly outweigh the cons of the Avenger. Here are some of my favorites.
Great build
Quality materials
Holds the perfect amount of gear for a small shoot or exploration
Water repellent
Removable insert
Great hardware
Wotancraft Avenger Packing Ideas
Setup #1
Sony A6300
Zeiss Batis 25mm f/2
Sony A7Rii
Zeiss Batis 85mm f/1.8
Rode VideoMic Pro
Syrp ND Filters
Extra Batteries
Rocket Blower
Setup #2
Canon 5Ds
Canon 16-35 f/4L IS
Canon 85mm f/1.2L II
Rocket Blower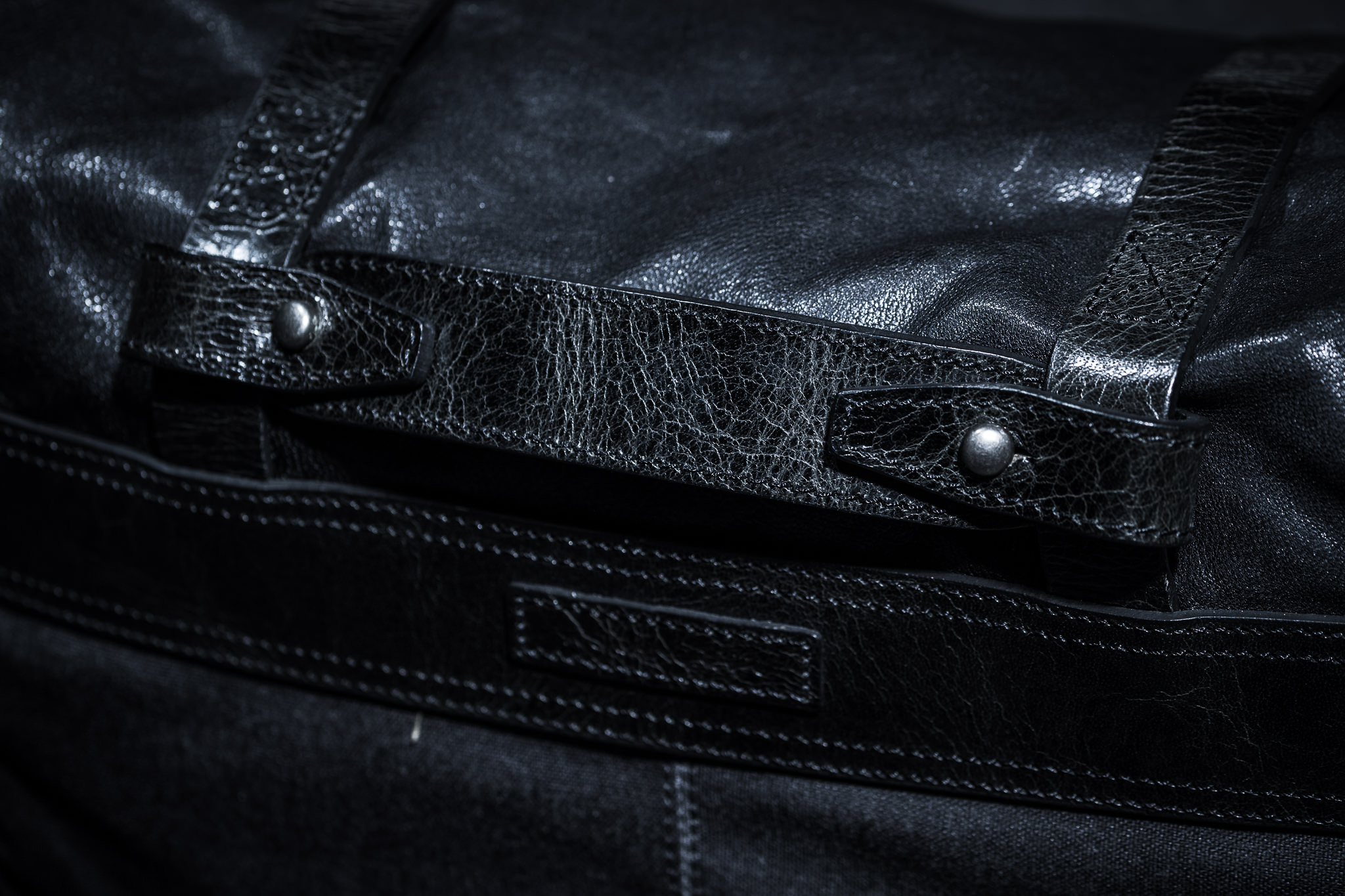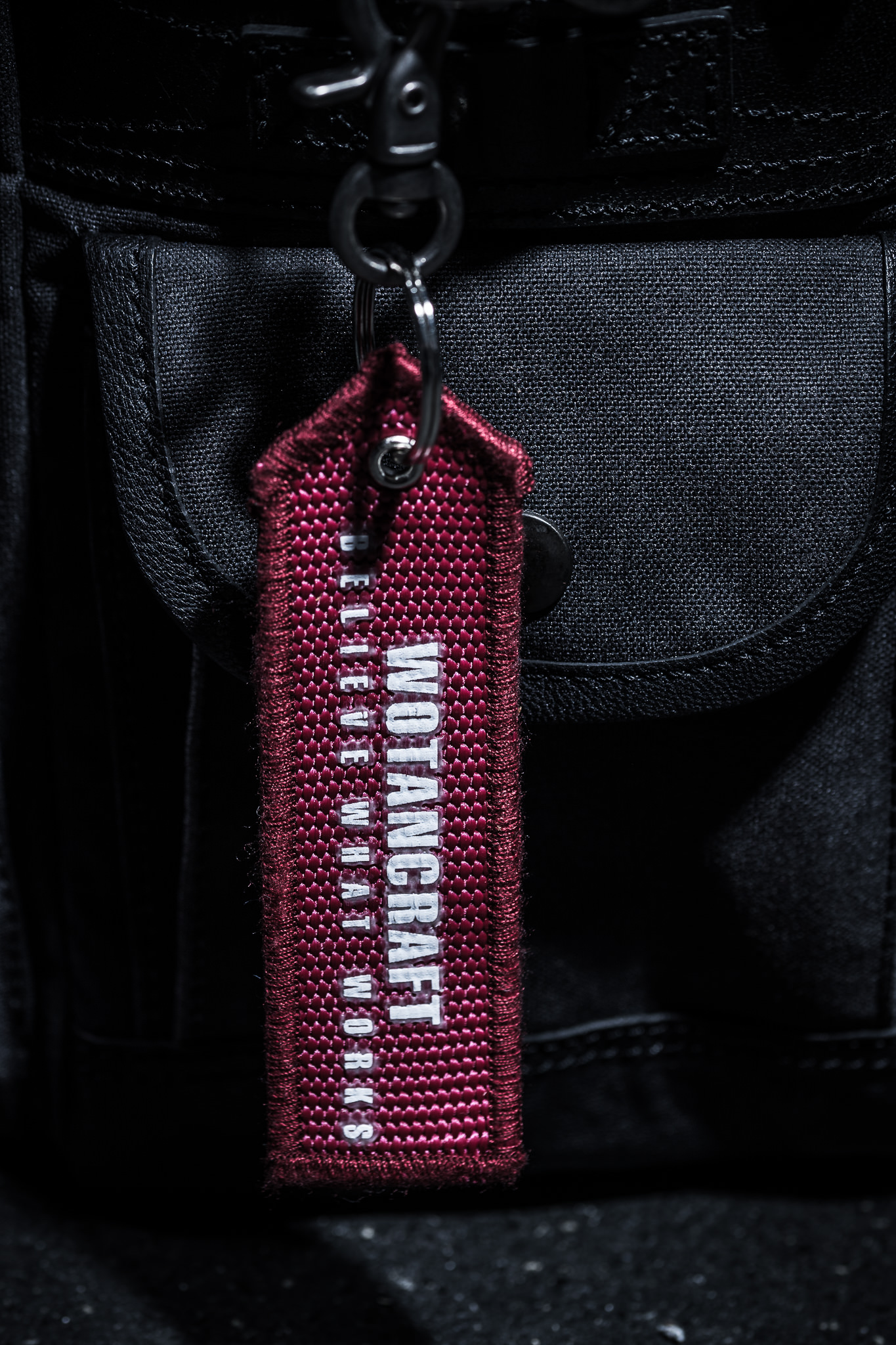 Overall, the Wotancraft Avenger is a brilliant bag. The craftsmen of the Wotancraft bags really seem to pay attention to the details. Beautiful design, quality hardware and zippers, a weather repellent underside, soft leather, a great camera insert and more make the Wotancraft Avenger an easy choice for many photographers. Yes, the bag is very expensive. However, with brands like Wotancraft and HoldFast Gear, you get what you pay for. If a moody, urban, yet timeless look is something that you're into, head on over to the Wotancraft website and have a look for yourself.
Wotancraft is offering a Christmas Gift program till year's end 12/31, and the Avenger (priced at USD499) is eligible for the following gifts: protective lens wrap, detachable key chain, and a travel pouch. If you order the Avenger combo (with the waterproof insert, priced at USD539), they will throw in an additional gift- the full leather coin pouch.
See the Wotancraft Christmas Specials gift program HERE.
Wotancraft Avenger Review
If you're in the market for a beautiful, urban bag, the Avenger is seriously worth looking at.
PROS
Great build
Quality materials
Holds perfect amount of gear
Water repellent
Removable insert
Great hardware
CONS
Strap pad doesn't slide
Very expensive
Urban Luxury At It's Finest