Clean, Pure Audio
Out of the many different forms of technology, audio is by far the least of my specialties. I'm learning though, especially as I delve into shooting more video. Straight audio though, and learning how to identify certain markers that make audio good or bad, is something that I am not accustomed to. With that in mind, I wanted to put a pair of premium headphones to the test to see if the sound different from my QC25 headphones from Bose. Blue Microphones was kind enough to lend me a pair of their premium over-ear headphones, the Ella.
Blue Microphones Ella:

AMAZON

||

ADORAMA
What I liked and disliked about the Blue Microphones Ella
Out of the box, the Blue Microphones Ella are built very well. Their almost all metal construction, mixed with dense plastics, are a major pro for these headphones. In conjunction with their "multi-jointed headband design", the Ella also fits very well on my head. Its unique design easily allows for different head shapes and sizes. The design of these headphones is definitely different, but once they were on my head I really couldn't feel much difference. Compared to my Bose headphones, they're definitely heavy. While I didn't find myself getting tired wearing in the Blue Microphones Ella, their metal construction definitely adds to the weight. I actually found that wearing the Blue Microphones Ella headphones was very comfortable though. Both over-ear cups are very padded and deep, making wearing the headphones over long periods of time easier, without squishing your ears. The pad that sits on top of your head is also made from the same materials, and I didn't notice any over long periods of time.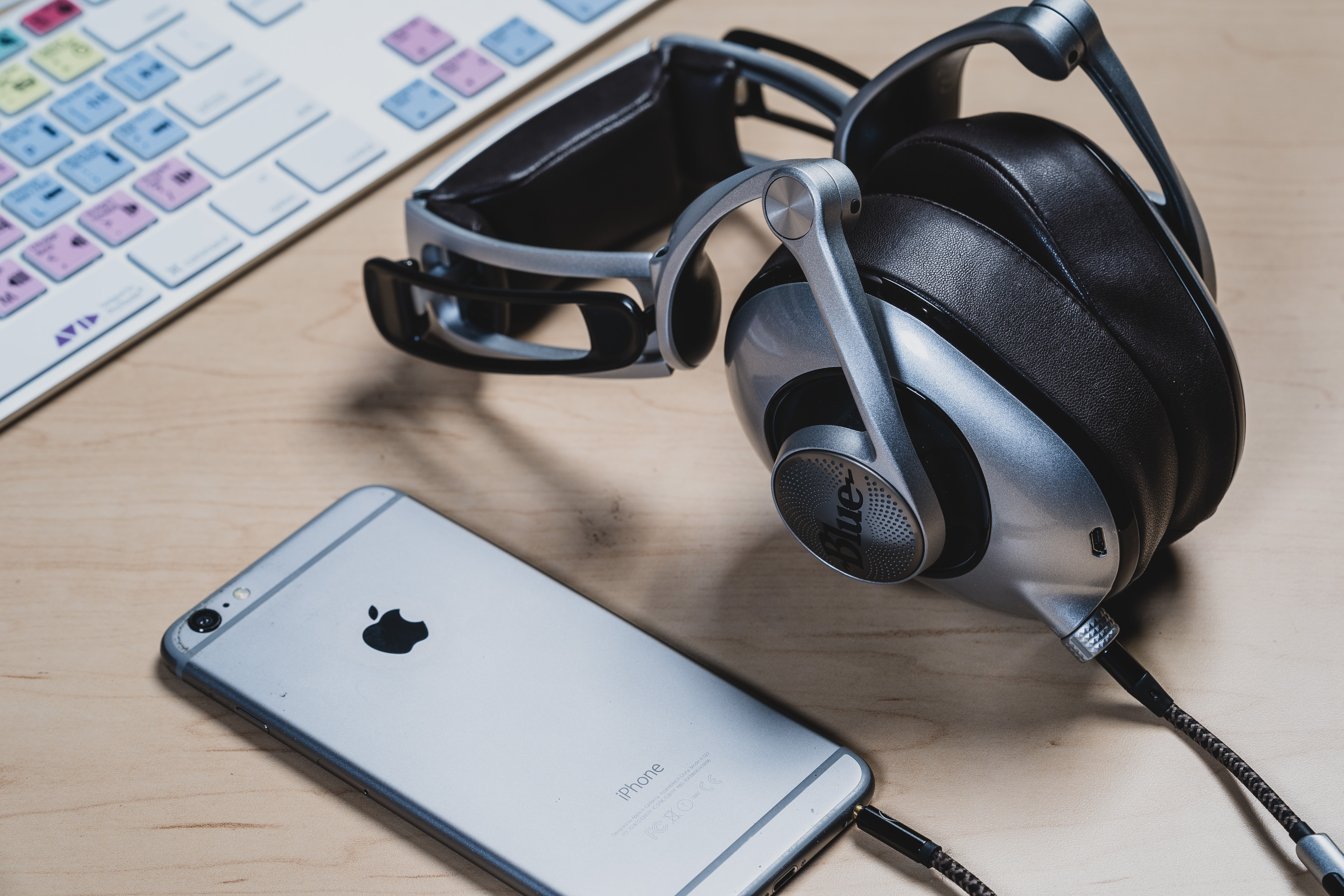 Included with the headphones is a soft carrying case, a 1.2 meter audio cable with remote that is compatible with both iPhone and iPad, a USB charging cable, and a 3.5mm to ¼" adapter.
The Blue Microphones Ella are built well, seem very durable, are comfortable, and are Apple compatible, but how does the sound hold up to other headphones? Here is where reviewing headphones gets tough. I want to do my best to describe to you how they sound without you actually being able to hear but I am listening to. That is a tough task, but I will do my best to describe it.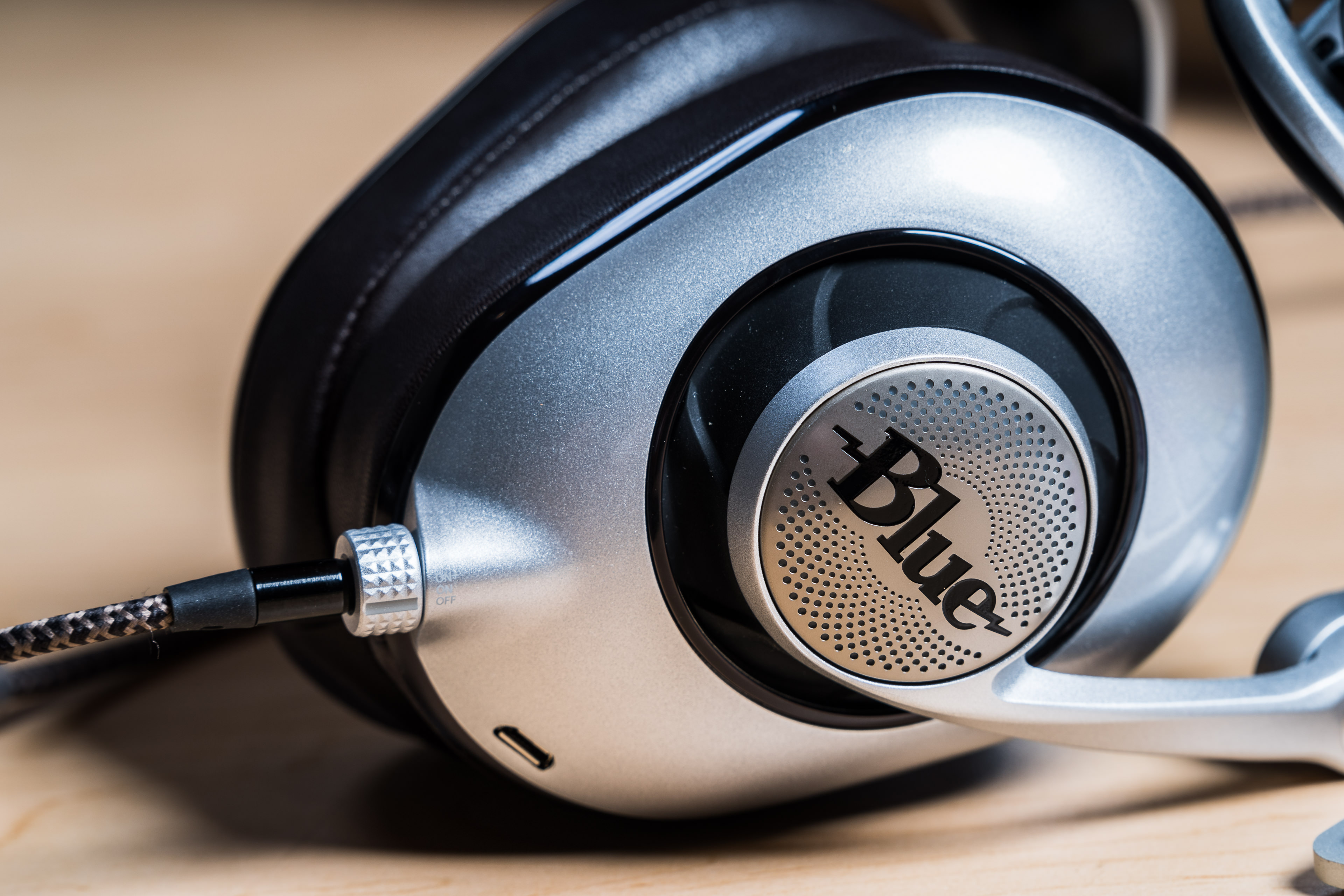 Comparing it to the Bose QC25 headphones, I would describe the Blue Microphones Ella sound as "pure and true". After using the Bose QC25 for about a year, I have notice that when editing videos, what I'm hearing from them doesn't give me an accurate depiction of what will be rendered to YouTube. While recording live music may provide a different experience, that is what I'm basing my opinion on. The Blue Microphones Ella gives me a much truer depiction of what my audience will actually be hearing. While I don't have any experience recording live music, this would be of the utmost importance in the music world.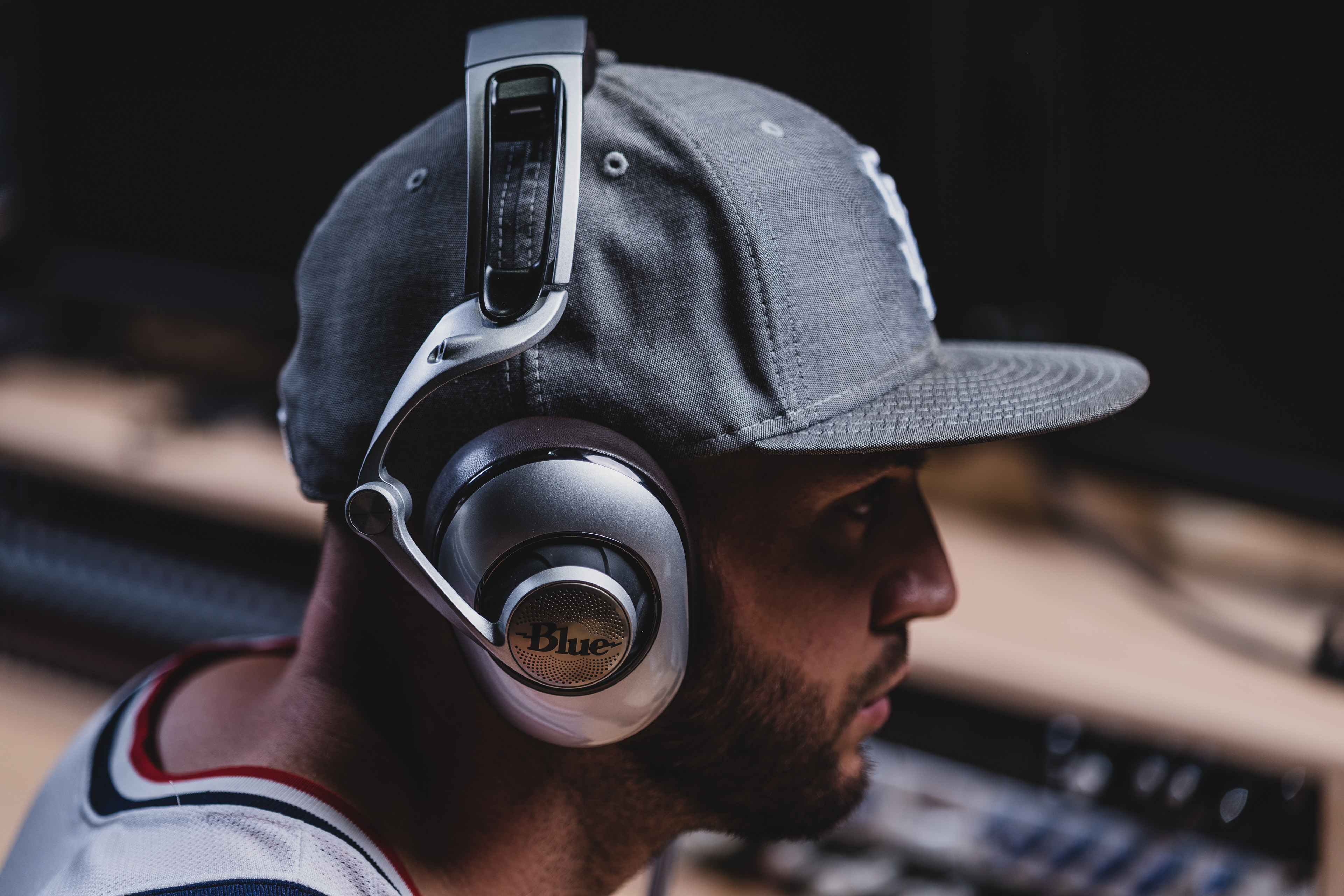 The Blue Microphones Ella has a planar magnetic driver technology that is different from most headphones. While this level of audio tech is definitely outside my understanding, Blue Microphones says that these drivers deliver very accurate sound, which in my experience is spot on. The Bose delivers much more bass at the sacrifice of the mid and high tones. I feel that the Blue Microphones Ella delivers a much more even tone, and mimics a "real world environment." Not all music listeners want to be destroyed by bass, and the Blue Microphones Ella really delivers accurate sound, whether you're recording music, editing video, or listening to spoken word. It really does feel like you're in the studio.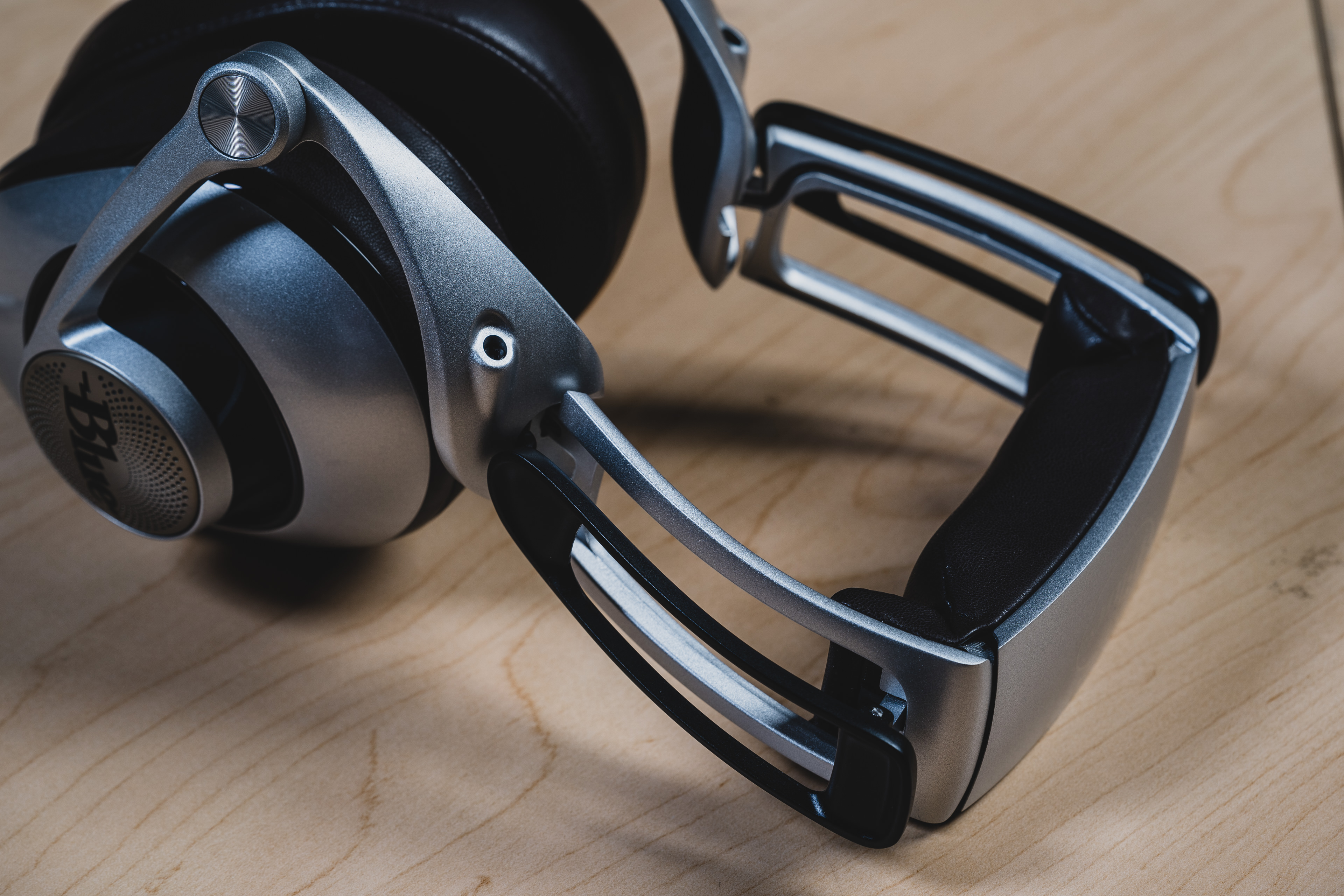 The Blue Microphones Ella will work without turning them on, but they deliver the best sound via two powered modes. A switch that surrounds the connection jack provides three listening modes. The "Off" mode should only be used, in my opinion, when the battery is dead. Speaking of battery, you'll get 12 hours of listening on a 3-4 hour charge time, which isn't bad. The "On" mode turns on the internal 250mW audiophile amp, which instantly provides that rich, true sound that the Blue Microphones Ella gives.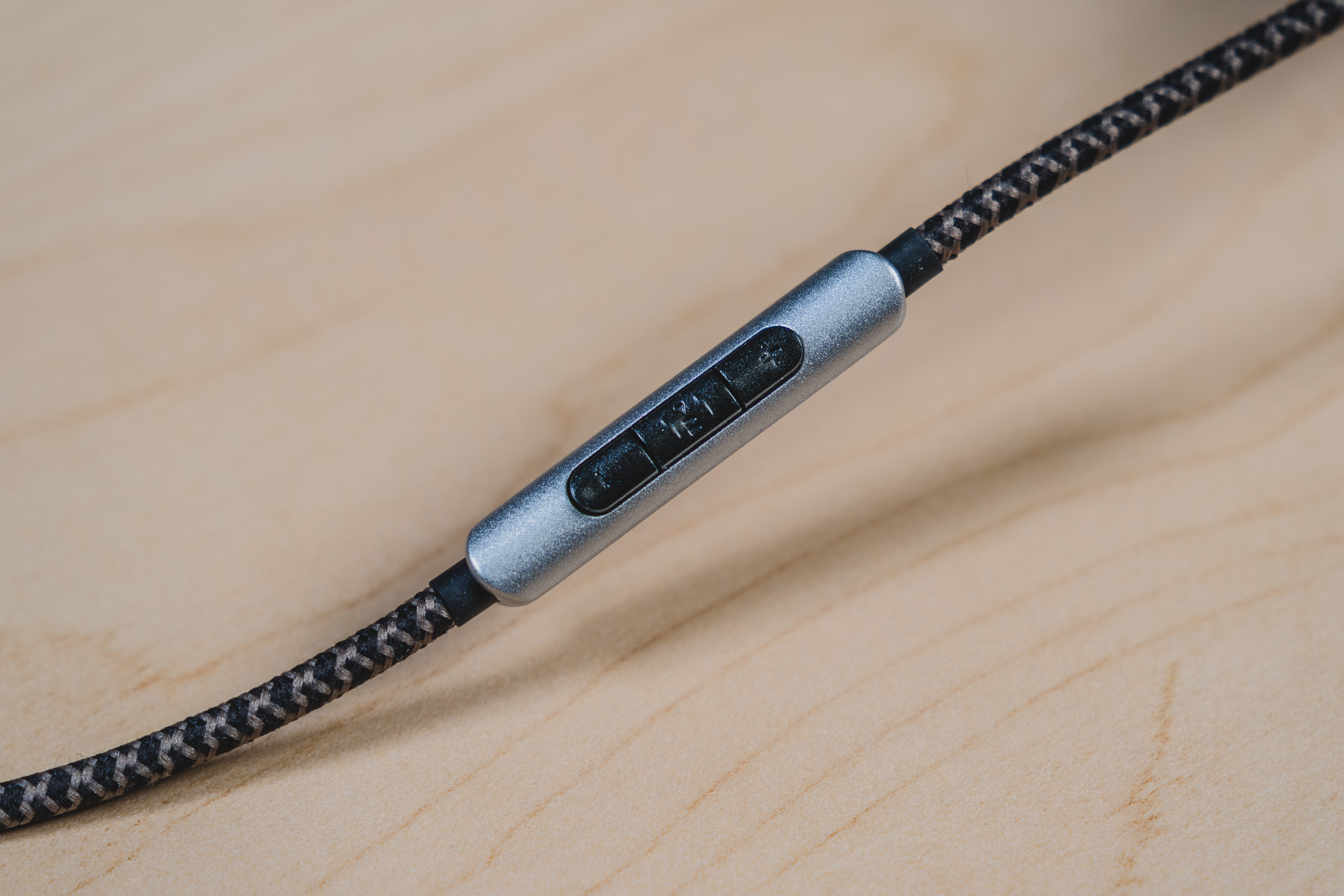 Moving the amplifier outside of the device delivers much more power to the headphones, and better sound at the same time. The "On+" mode boosts the bass a touch, without the annoyance of a Beats headphone's bass in your ears. If you want to be overtaken by the low tones, these headphones are not for you. I didn't notice that big of a difference between the two "On" modes though, but preferred the "On" the most, as it raised the low tones just enough for me.
So who would want the Blue Microphones Ella? People who need an accurate depiction of what they're listening to will absolutely benefit from these headphones. No other headphones I have worn have given me as true audio. You'll pay for that designation though, as the Blue Microphones Ella will run you $699. If your job depends on cutting what the client will hear on their end, that price isn't bad. However, if you're not as reliant on "accurate" sound, purchasing the Blue Microphones Ella will be a decision that you may lament over before making a decision. For your average video editor, enthusiast, or music listener, they very well maybe out of your price range unless your pockets are deep. If you need the purest sounds, I have not used any other headphones that deliver sound of this quality. So the choice is yours.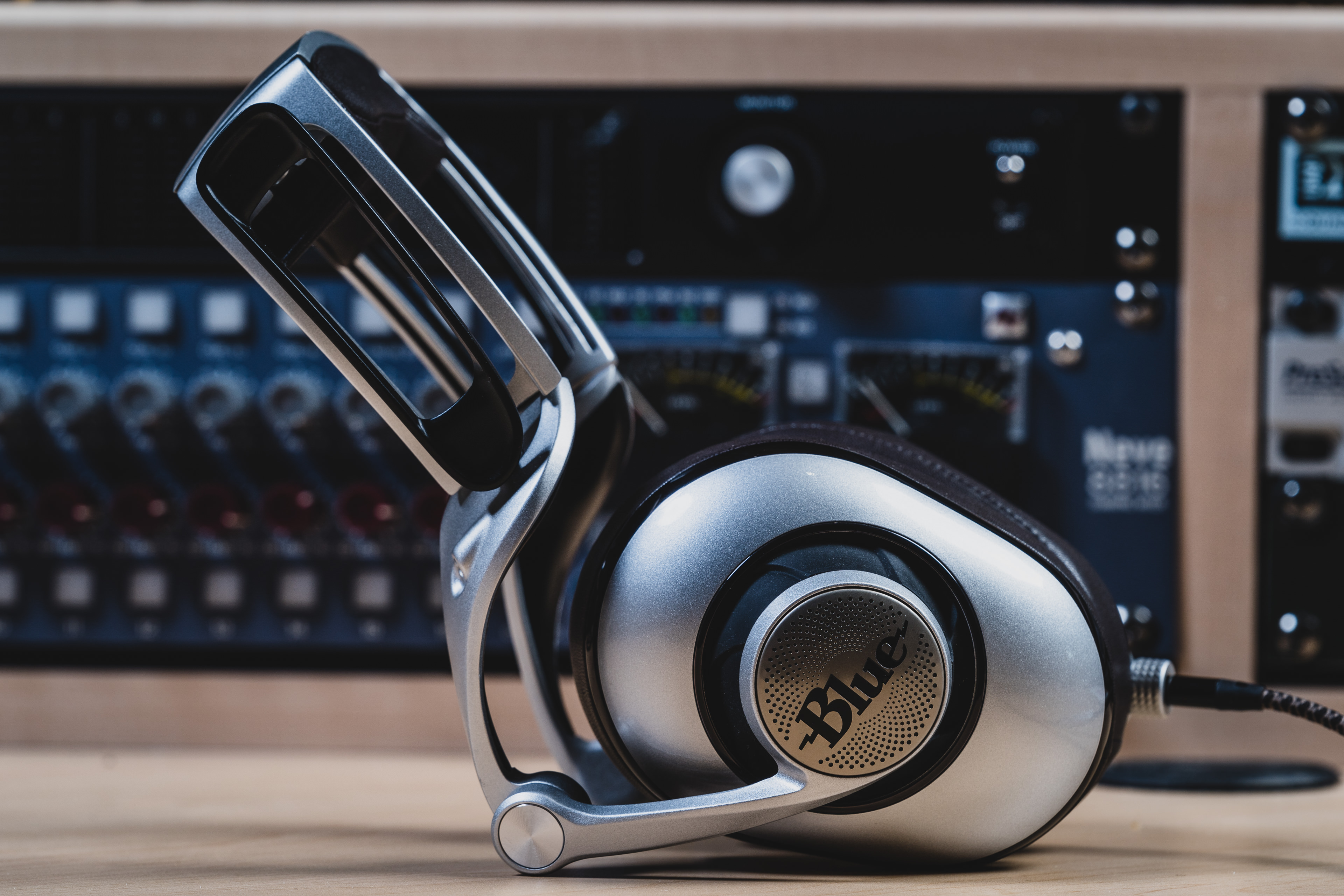 I highly recommend the Blue Microphones Ella for their build, comfort, smartphone compatibility, and sound quality. The Ella's value can only be determined by you though as the need for accurate, pure, beautiful sound may or may not be on the top of your list. If it is though, the Ella is a great choice.
If you'd like to purchase the Blue Microphones Ella headphones, please consider using our affiliate links below. We make a few dollars when you use our links, and it helps The Brotographer make more content like this.
Blue Microphones Ella:

AMAZON

||

ADORAMA
Blue Microphones Ella Headphones Review
The Ella Headphones are definitely expensive. If you have the budget though, you'll be able to appreciate these premium headphones that offer pure sound.
PROS
Comfortable
Controllable via iPhone
Very accurate and clean audio
Works even when battery is depleted
CONS
Extremely expensive
A bit heavy





Clean, Pure Audio