Canon 70-200mm f/2.8L IS II Review
Amazing autofocus
Amazing build quality
So sharp
Great compression for portraits
Image stabilization
This is the third part in the gear review series, this time its a Canon 70-200mm f/2.8L IS II review. The series has been focusing on my favorite gear to use when shooting in various situations. It always helped me reading about other people's gear, what they like about each piece, and why they chose that piece of gear over another one.
Today I will be talking about the Canon 70-200mm f/2.8L IS II, and why this lens is the one of the most amazing pieces of glass I've ever owned.
Image Quality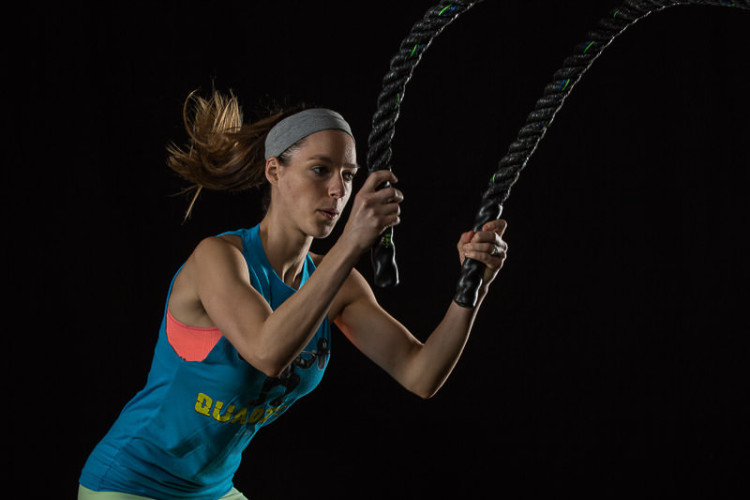 You will read and hear a lot about image quality concerning lots of other lenses and camera bodies. However, at the end of the day, the glass that you put in front of your camera matters more than the camera body itself. Whether you're rocking the smallest camera in the Rebel lineup, or a 1DX, the 70-200mm f/2.8L IS II is the premiere lens to put on it. It will make the biggest difference in terms of image quality of any improvement you can make to your camera. There are no bad camera bodies being released these days, but the glass that you put in front of it still really makes a difference.
The image quality from this lens is simply astounding. When I want a sharp image, and want to be able to count on the lens, I pull this bad boy out. There is a reason that this is the favorite lens of any portrait photographer. It is sharp at 70mm all the way to 200mm, even when wide open at an aperture of 2.8.
Bokeh and Compression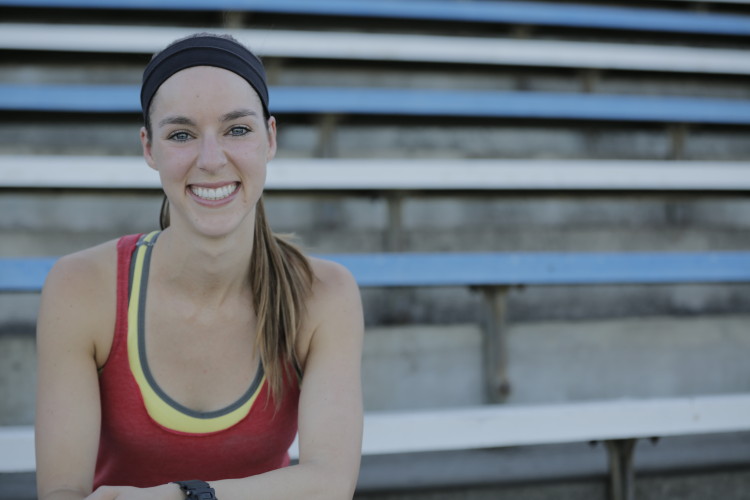 Another reason that this lens is a favorite of portrait photographers is because of the background blur (bokeh) and also the compression of the background and subject. There are other lenses, especially prime lenses, that open up wider (such as the 85mm 1.2L. While it technically may open wider, when this lens is zoomed to around 135-200mm with an aperture of 2.8, the background is compressed so much that it gives the out of focus areas an even blurrier look to them.
The compression also affects the subject in the positive way. Have you ever seen a photo taken with a super wide angle lens, and it looks like the person's face is very long from front to back, much like a horse? That is what happens with wide angle lenses, and while they definitely have their purpose, that look is not preferable for portraits. The 70-200mm focal length does just the opposite of this. It compresses the subject's face, giving the person a more flattering look.
Build Quality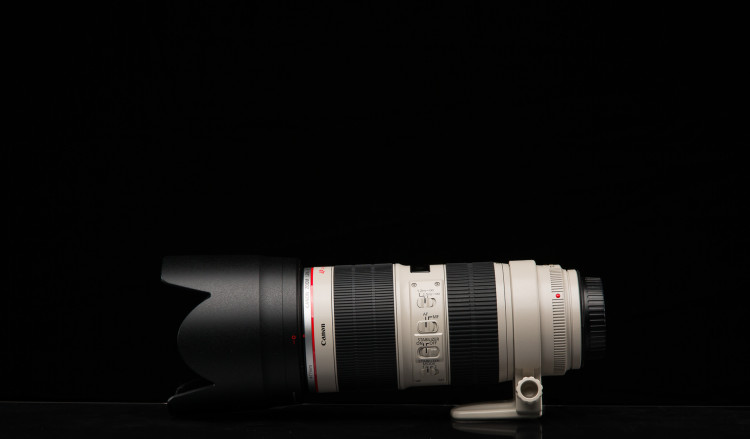 This thing is a tank. It is by far the heaviest lens that I own. I believe it weighs over 2 pounds. It takes some getting used to, but I wouldn't have it any other way. I want a high quality lens to have a build quality that is of high quality as well. The completely metal construction makes me feel as if I could drop this thing, and it would come out well. The only real vulnerable part of the lens is the glass itself. That is why I keep the lens hood on when shooting, even indoors. I love that the lens has inner focusing, and doesn't extend or contract when the lens focuses in or out.
Autofocus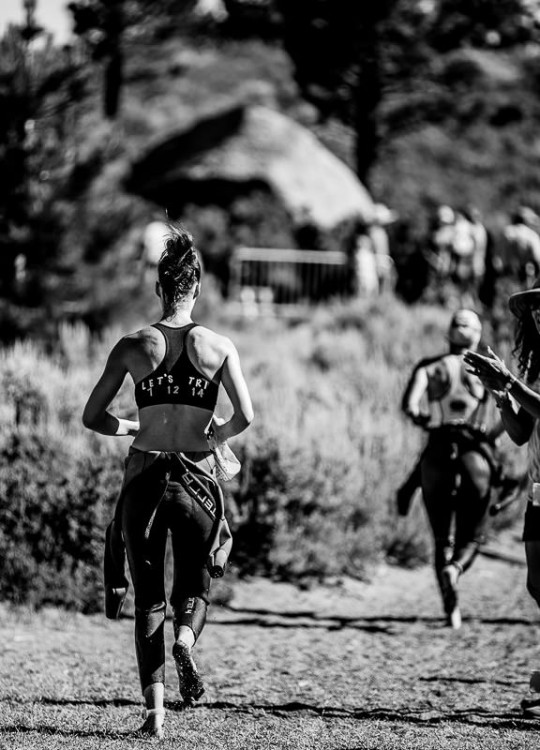 One of the best ways that this lens excels is in how fast it focuses. Paired with my 5D Mark III, it locks on extremely quickly. It's great for portraits in single shot drive mode, and amazing for sports. If you have a moving subject, you can shoot wide open in the middle of the day and get amazing shots. I had no problem shooting my wife this past summer in her triathlon moving at high speeds.  One area that this lens could do better is its minimum focusing distance. At just over 3 feet, you'll need to step back a bit. But I'm pretty sure that you're not buying this lens to shoot macro shots.
Image Stabilization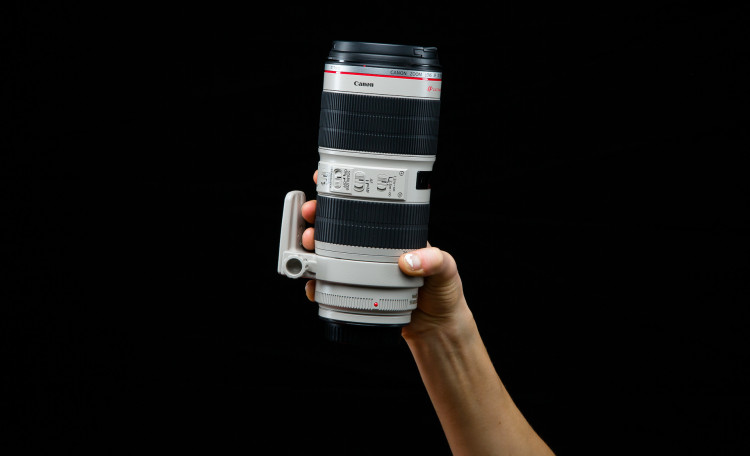 The IS on this lens is one of my favorite parts of it. It definitely adds to the weight of the lens. However, it makes shooting hand held with this beast a pure pleasure. The IS really stabilizes things, and gives me sharper photos plain and simple, especially at the longer end of the focal range.
So there are my top reasons that I love this lens. When I purchased it, I honestly didn't know how much I would fall in love with it. This and the 50L are by far my favorites. I thought about getting the 85L, and I hear that it is an absolutely wonderful portrait lens, but the 70-200mm focal range is more versatile, is better for sports, and focuses way faster than the 85L.
Some specifics of this lens that are pretty cool are the different modes that it has, and how you can change them. It has two stabilizing modes. One is basically for non panning shots, and one for panning shots. It also has a switch that you can turn on and off when you don't need to focus on anything too close to you, helping it focus even faster if you know that your subject will remain at a decent distance. Speaking of focusing, when I shot my wife during her triathlon, focusing was spot on in AI Servo mode when she was moving quickly.
I really like the tripod collar that comes with the lens. I actually like to keep it on even when I don't have it on a tripod. Speaking of tripods, the  70-200mm f/2.8L IS II actually can detect when your camera is on a tripod, so you don't have to turn the IS off if you don't want to. I always just turn it off as a habit though.
To sum it up, I just love this lens. While its price tag is pretty crazy, if you save up and want a lens for your Canon system that will stand the test of time, this is it. I promise you, you won't be disappointed with it.
Take a look at this beauty over at Amazon below.