Camera straps are a uniquely personal accessory for photographers. Some photographers really don't have an opinion as to what their strap looks like, while to others it is an essential part of their attire. Camera straps come in all shapes and sizes, materials, lengths, and designs. I have had the pleasure of reviewing the Colfax sling strap for the last month or so and here are my thoughts.
Colfax Design Works is what I would call an urban and utilitarian brand. I really like their style, centered around great design and camo, which I love! Colfax focuses on American made and high quality materials in their products, which I also appreciate. There are a couple brands out there that fit this mold, so I was curious to see how this particular strap held up.
The Colfax sling strap is made from Mill-spec nylon webbing, which is a very durable materials, and one that slides well on pretty much any fabric that you would be wearing. The hardware is made from nylon plastic. These materials are more than adequate to hold the heaviest of DSLR's, which gives me piece of mind when carrying an expensive piece of equipment. The Colfax sling strap mounts to the camera via a nickel-plated locking trigger with a typical screw mount, which screws into the camera's tripod mount. This is my preferred way of mounting a strap to any camera, as I prefer the camera to dangle upside down, and also think that it is a little bit more secure to attach the camera in this way.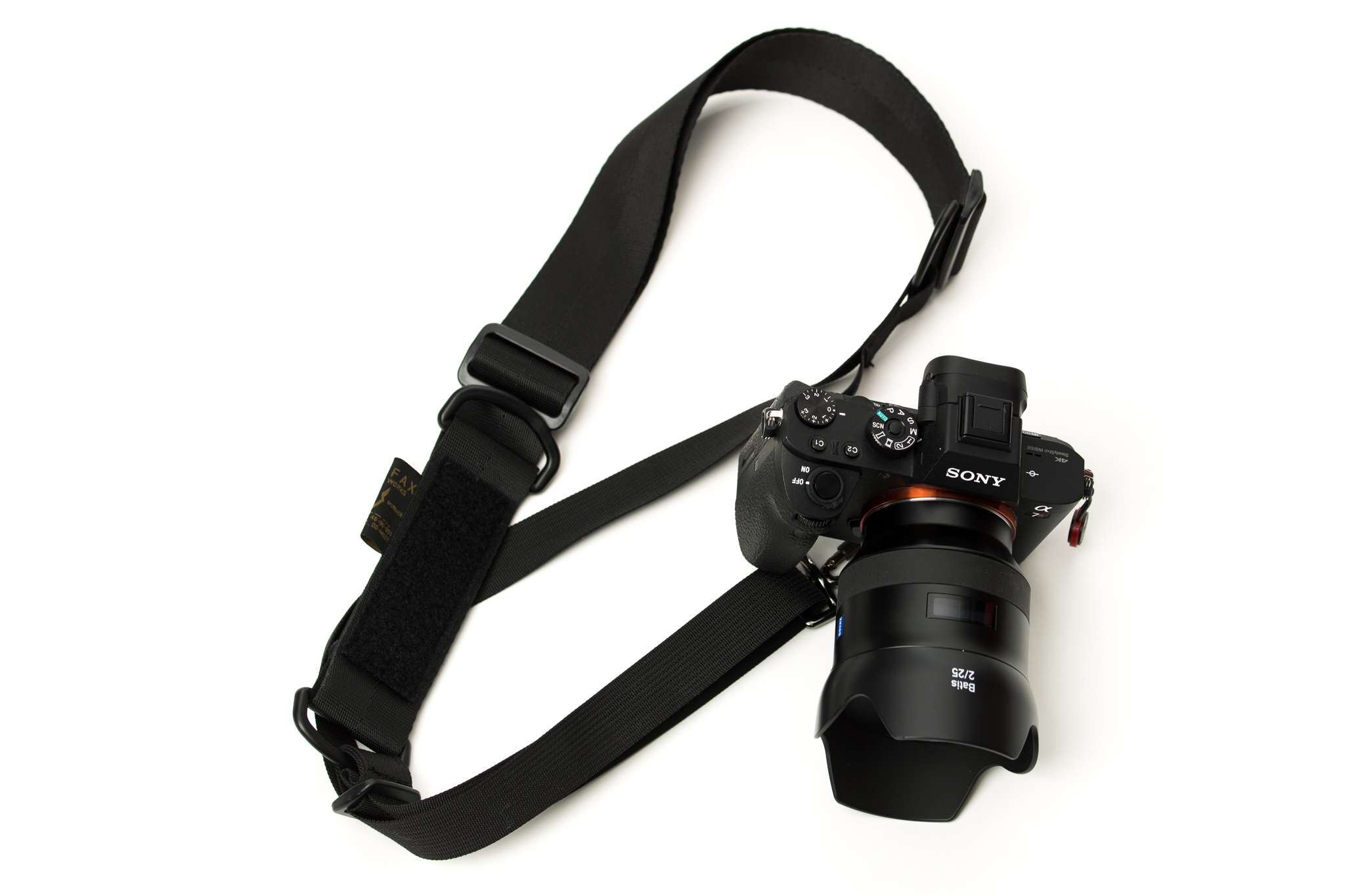 The Colfax sling strap has a slide feature, as many slide straps have, but employs the slide functionality in a way that is different and unique, at least in the straps that I have used. The Colfax sling strap has a thicker part, which rests on your trap, and the thinner side of the strap, which is the sliding section. The thin section has a piece of hardware that you can slide up, tightening the strap on your body, and enabling the sliding functionality. It took me a little while to figure out the proper way to enable this sliding feature, but once I did, it was great.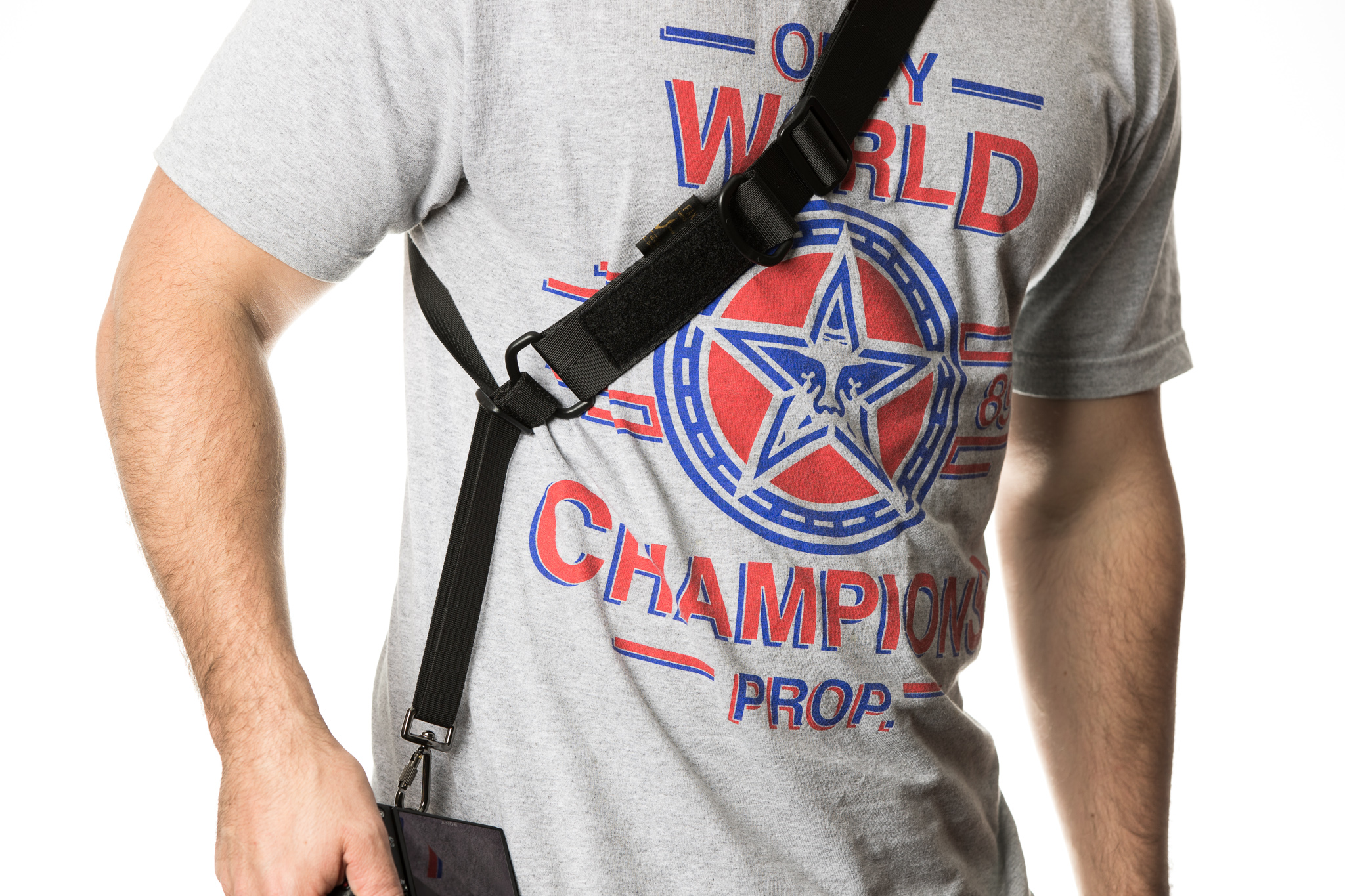 One issue that I have with some sling straps is that they just aren't long enough. When they are too short, especially when using a slide strap that is intended to stay in one place on your shoulder, you can't get the camera into portrait mode. The Colfax sling strap is just long enough that it allows you to also put the camera in portrait mode or landscape mode, so that is a pro.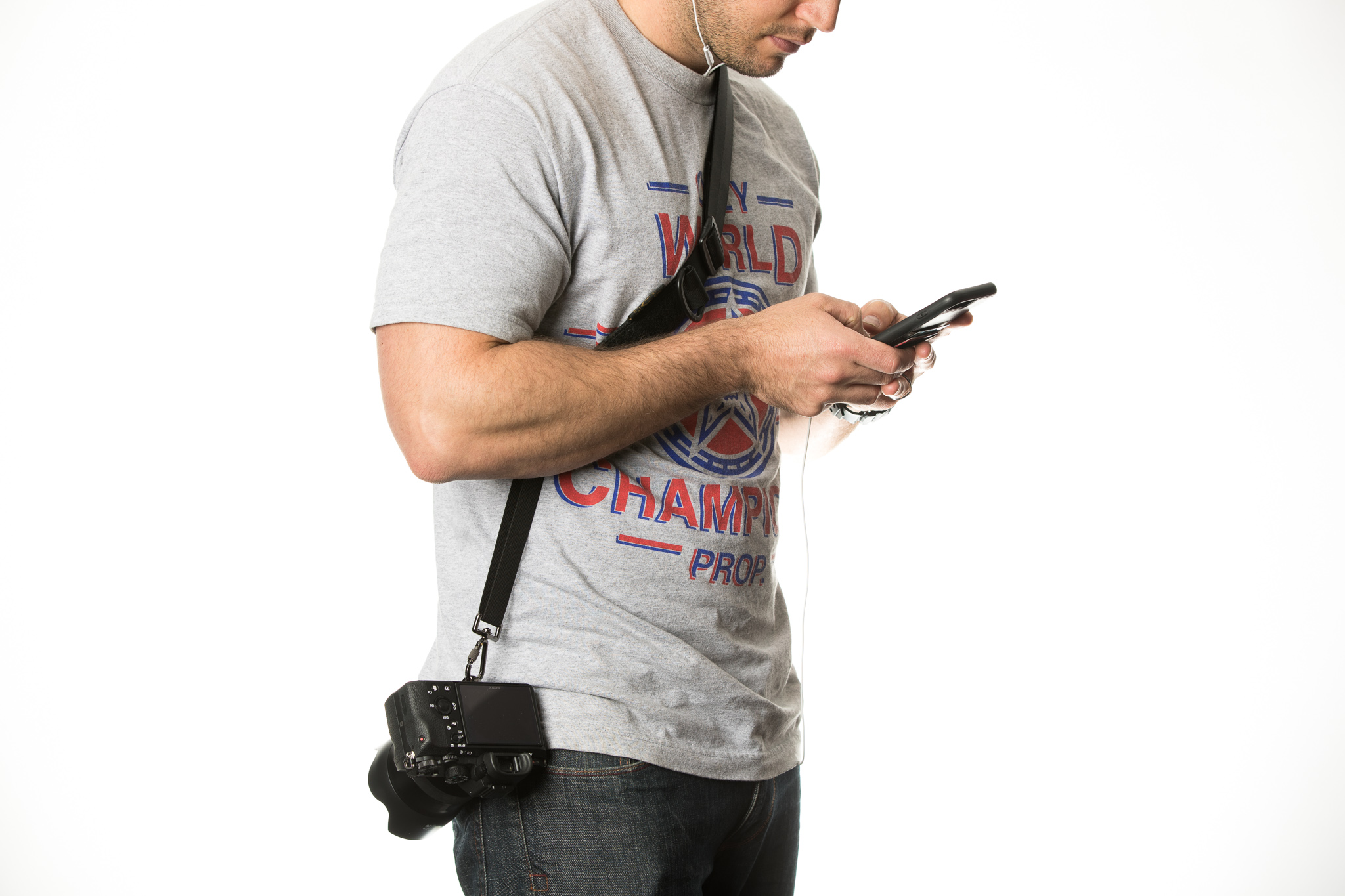 The neutral and urban design of the Colfax sling strap means that you can bring it in pretty much any situation. If you're into putting patches on your backpacks, the Colfax sling strap also has a Velcro attachment, perfect for a press patch, or military style patch. It's an added touch that I haven't used, but really like.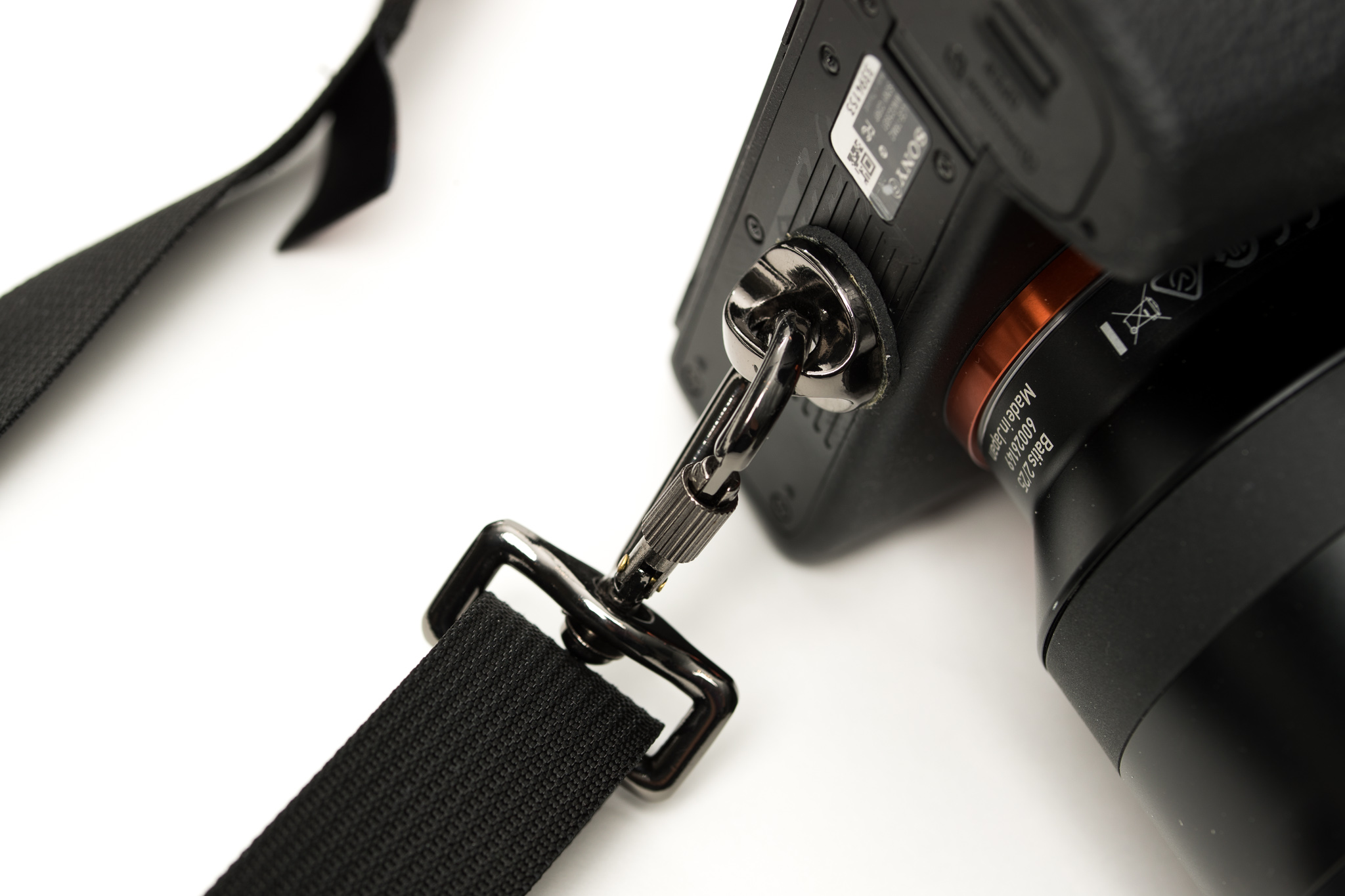 Adjusting the length of the strap could be a little easier in my opinion. However, it's nice knowing that the length won't accidentally increase due to a weak adjustment point. Hopefully you won't be adjusting the overall length routinely, so this shouldn't be much of an issue.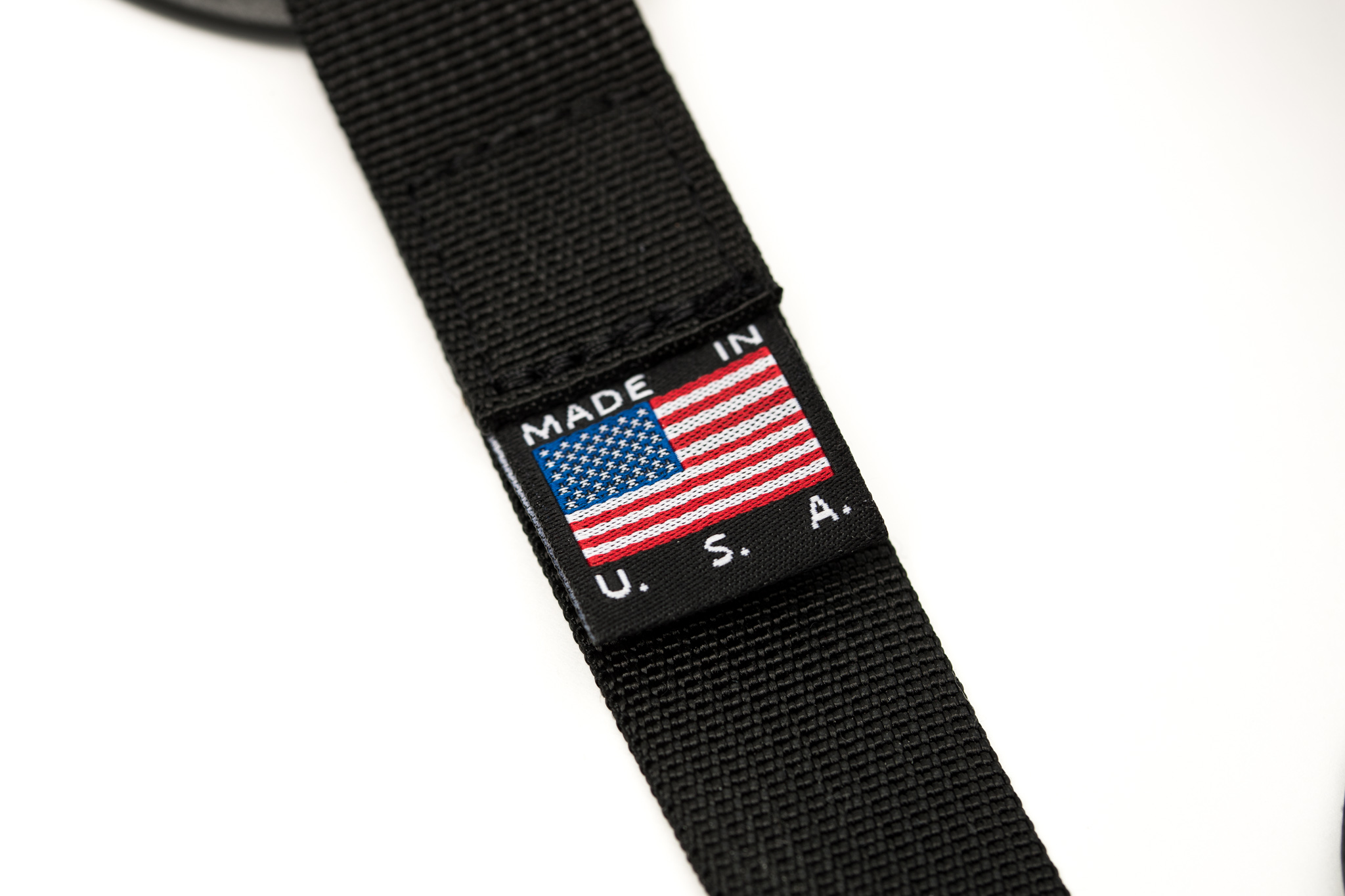 I would absolutely never use the stock strap that comes with any camera. The Colfax sling strap comes in at $56, which is fairly competitive in the nylon camera strap market, so it really comes down to personal whether or not you pick up this strap or another one. If these features are something that you want in a strap, then you can't go wrong with the Colfax sling strap.
Check out the Colfax sling strap HERE.
Colfax Sling Strap
The Colfax Design Works sling strap is a competitive option if you're looking for a nylon sling camera strap.