Women's Designer Bag Luxury
When I first invested in my camera equipment, the last thing I wanted to do was spend even more money on an expensive camera bag. So I hastily ordered the least unattractive one I could find on Amazon for under $50.
I used it for six months. It was stiff, awkward and hurt my shoulder when I had to carry it for long sessions. It also smelled weird. I definitely got what I paid for.
I have been using the Kate women's designer camera bag by Oberwerth for a couple months now. As much as I would like to say that this new bag isn't much better than my cheap-o bag, it is simply not true. The Kate is much higher quality and it shows.
Kate -Women's Designer Camera Bag – Quality & Value
First of all, this bag is stunningly beautiful. Strangers have stopped me to ask about the bag, which usually leads to them wanting to touch it. Though it caught me off guard the first couple of times, I do appreciate that people also see the beauty and excellence of the Kate bag. The main comment I hear is, "It's so soft!" Which is the first thing I noticed about the bag as well. It is brand new but has the "worn in" feeling of older leather without the "worn in" look.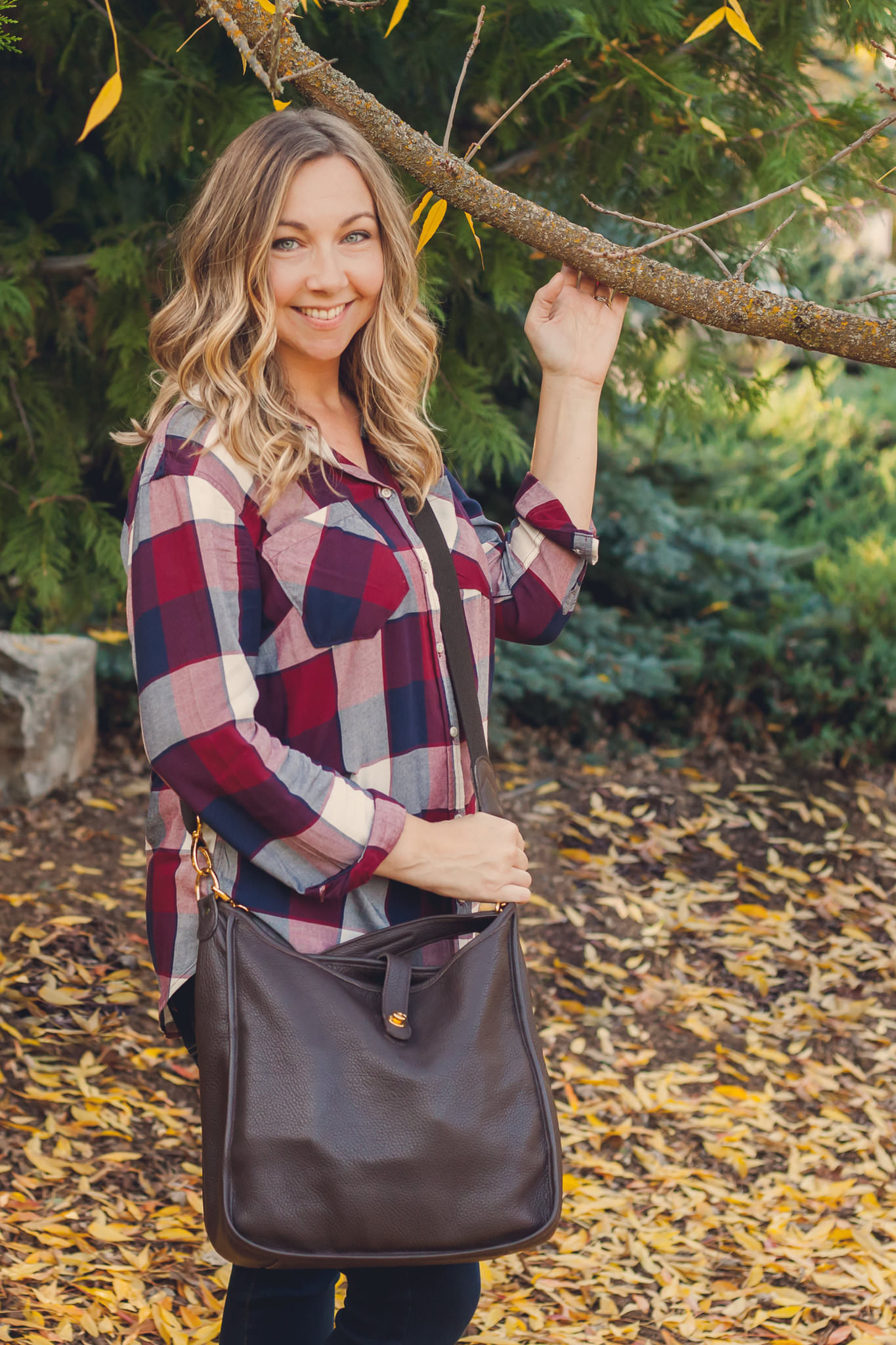 Each Kate bag by Oberwerth is completely handmade by skilled craftsmen. You can see the care and quality in every single stitch. The material is full vegetable grain cowhide, naturally tanned and dyed, and the smell isn't overpowering like many other leather products can be.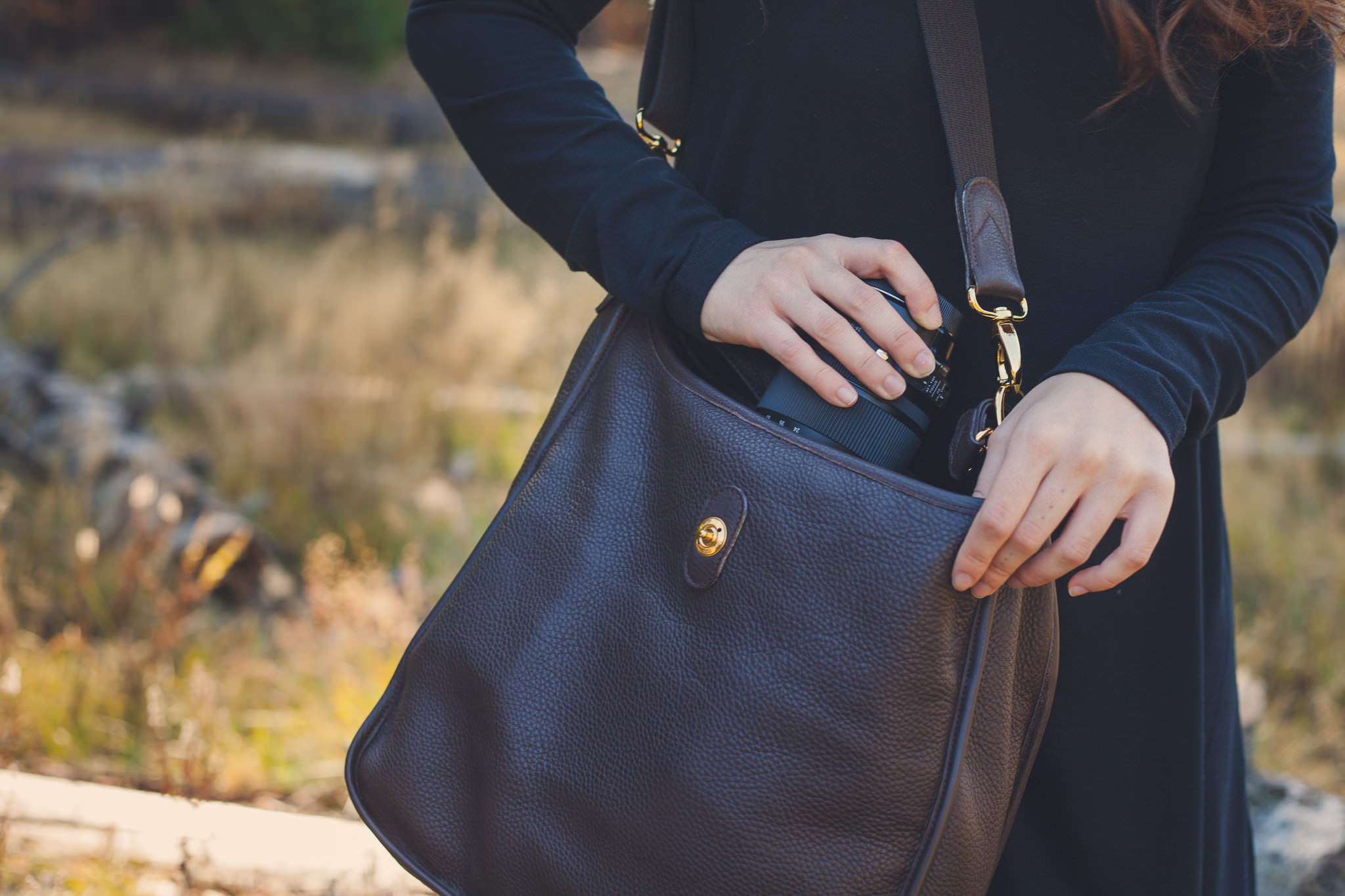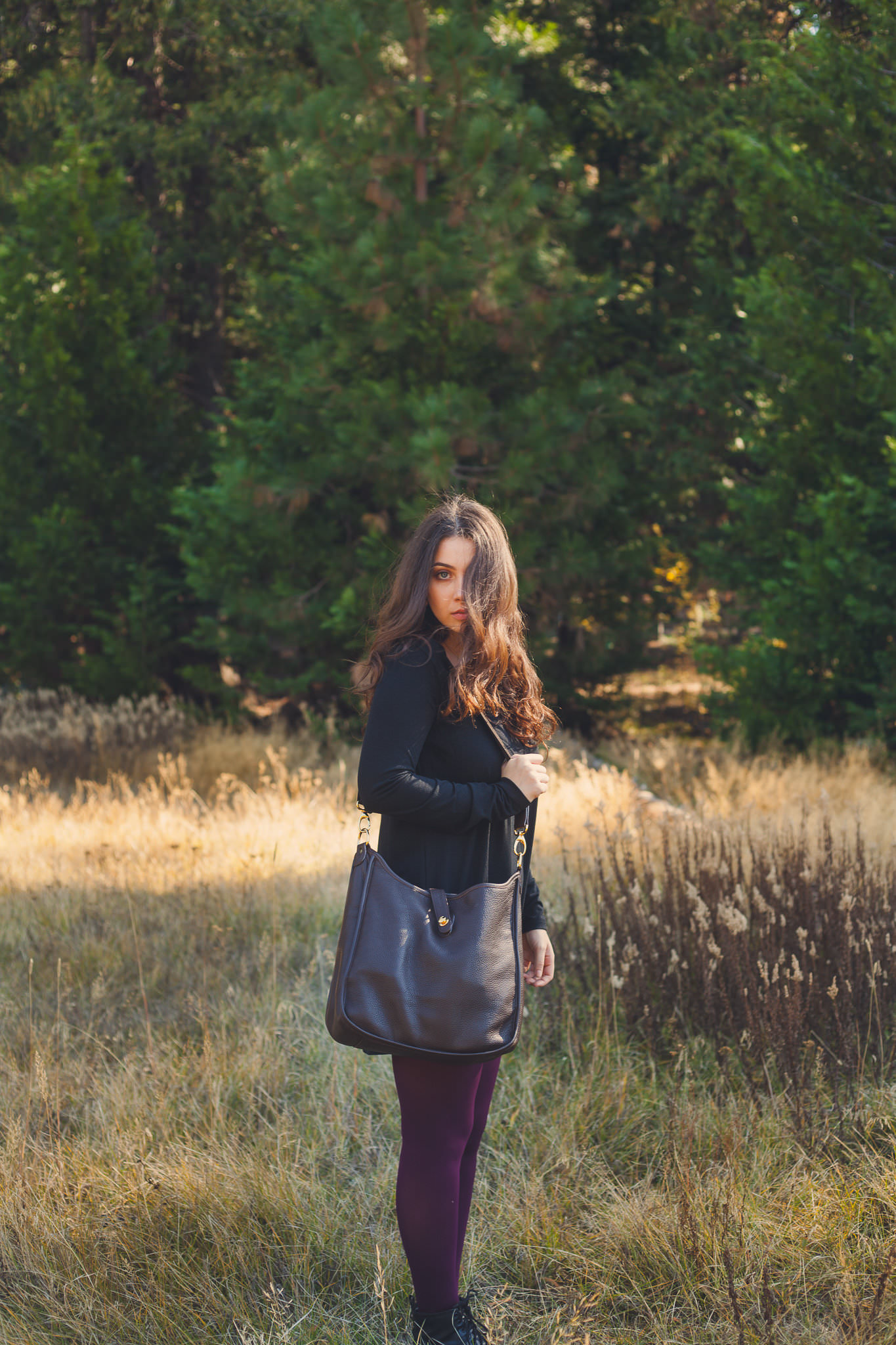 It is exceptionally durable, tear-proof, waterproof, oil and dirt resistant and surprisingly easy to clean and care for. I don't hesitate to set it down on the ground when I'm chasing a two-year-old during a session because any dust or dirt just wipes right off.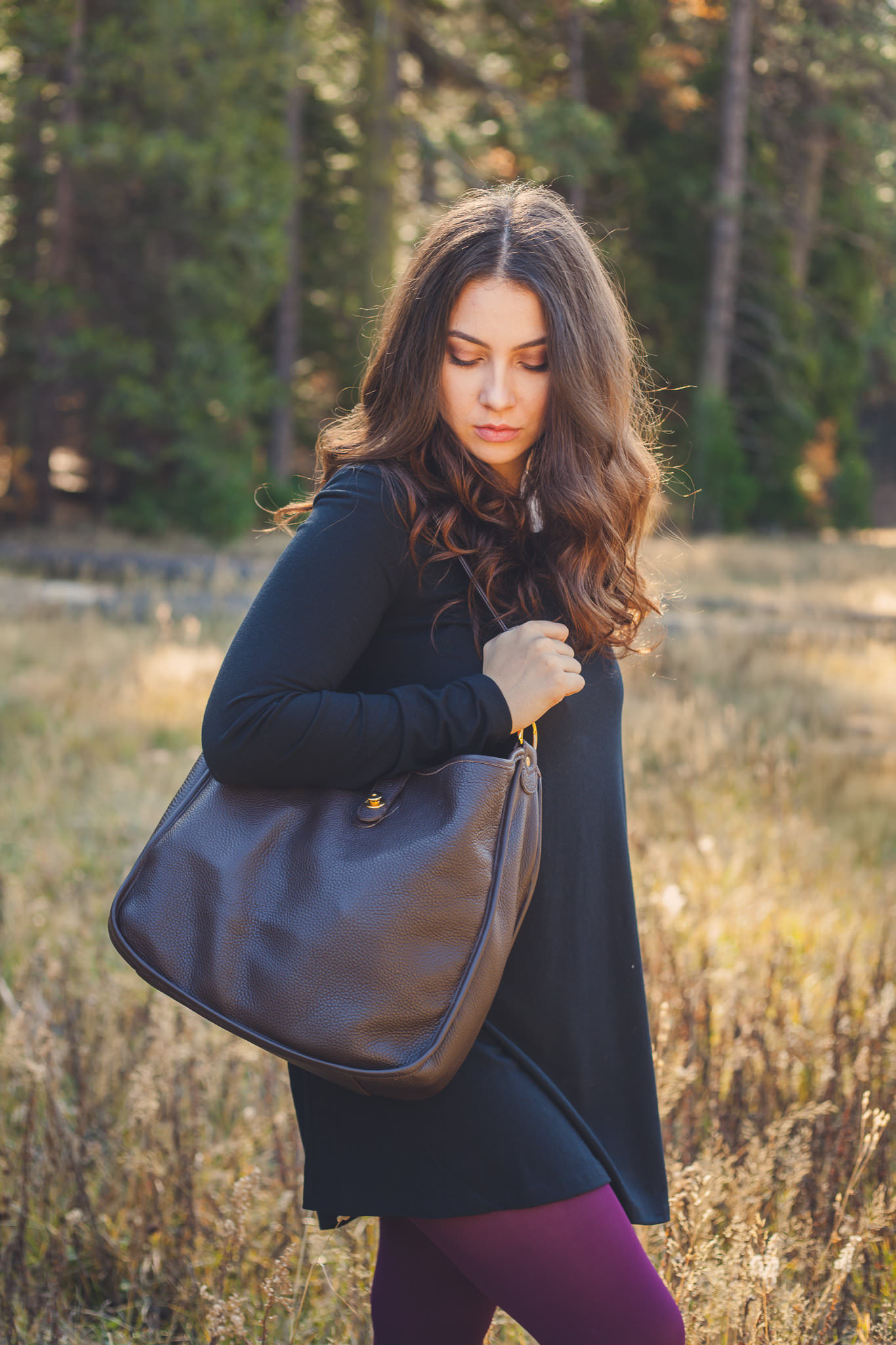 The Kate retails at $695. Yes, that is a pretty penny. However, if you think about how many junky bags you would have to buy over the years and consider that this bag will last a lifetime then it really is an investment worth making. Even if you aren't doing photography one day, you can take out the removable insert and use it as a purse, or a tote. It really is an all-in-one bag. The design is so timeless; you truly can't go wrong.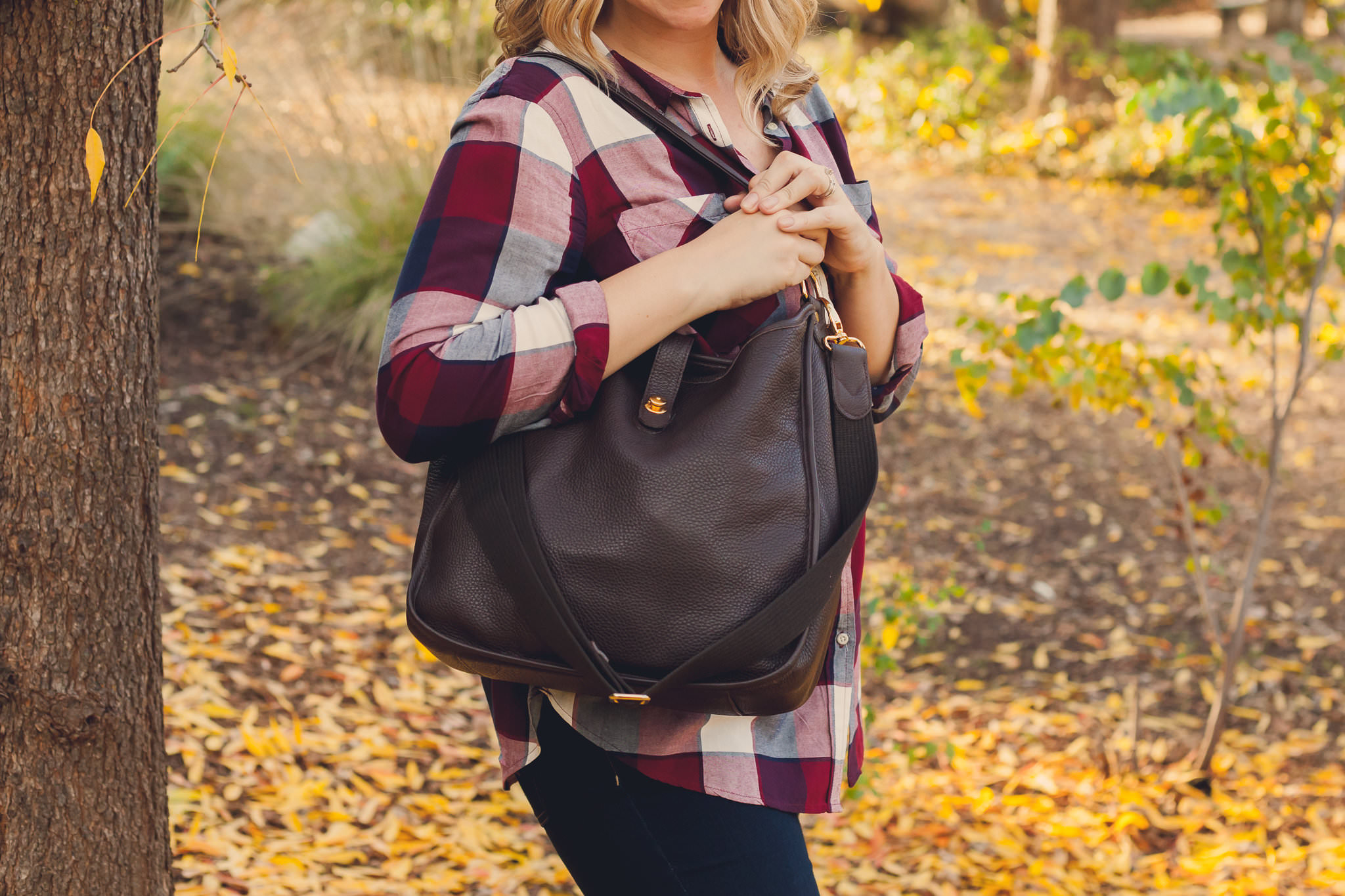 Kate -Women's Designer Camera Bag – Features
Aside from being quite an attractive women's designer camera bag, the Kate is also practical and efficient. It has three different sized inner pouches along with one zipper compartment on the inside and a larger zipper compartment on the outside. The Kate also includes a clutch with a matching key wallet. I use the clutch quite frequently and when it's time to pack up for a session, the clutch fits nicely on the top of the insert and my key wallet clips to the fastening hardware.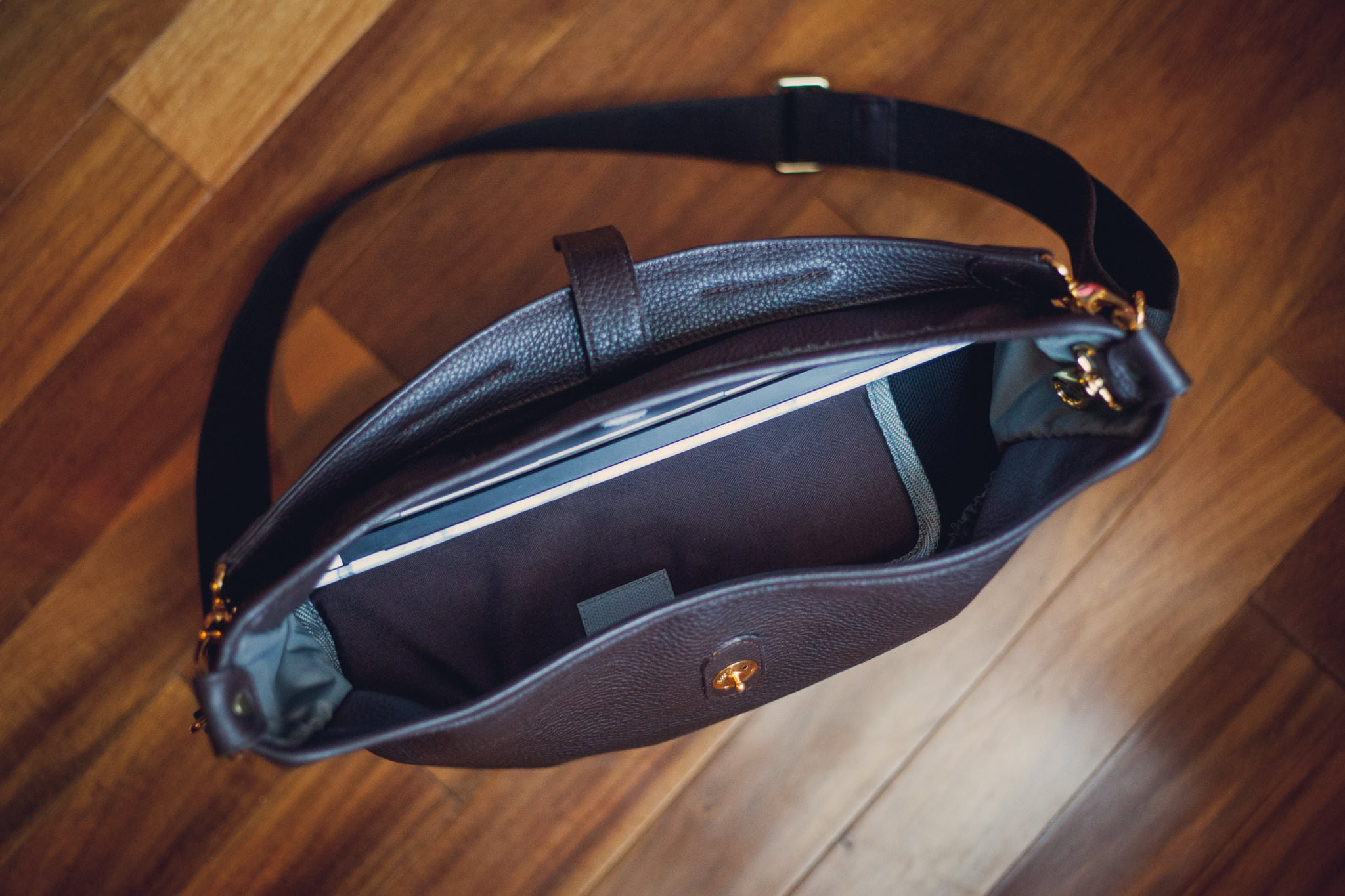 The Kate bag isn't made for a complicated set-up or an all day wedding shoot. This is a relatively smaller bag but it holds everything I need and more for my, typically hour long, sessions.
Here is a list of all the items I normally carry in the Kate:
Canon 5D Mark II camera body – 

AMAZON LINK

Canon 50mm f/1.4 – AMAZON LINK  ADORAMA LINK
Sigma 24-105mm f/4 Art – AMAZON LINK  ADORAMA LINK
Canon Speedlite 430EX III-RT (Typically I don't need the flash so I pack a water bottle instead) –  AMAZON LINK ADORAMA LINK
Macbook Air (Only sometimes, though it is a tight squeeze)
Wall charger
2 memory cards
Purse essentials – Lip balm, sunglasses, cell phone, wallet, rubber band, and keys
The best part about my list above is that every single item has its very own pocket or spot inside the bag, which makes it easy to keep everything organized.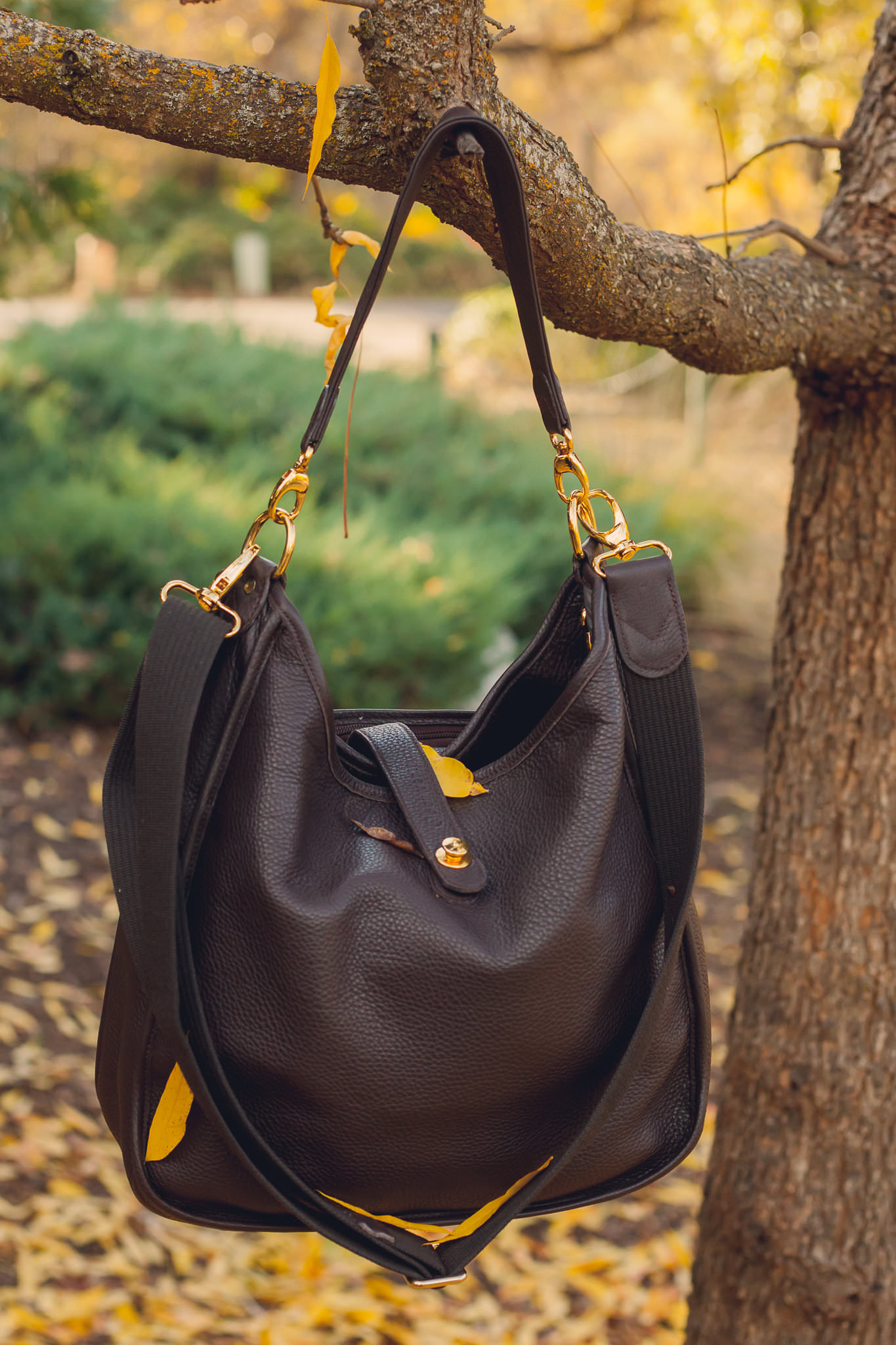 My favorite things about the Kate –
It is so soft. When I wear it over my shoulder it almost seems to mold around my hip.
The clutch is cute, handy, and the perfect size. It makes life easier when I have travelled for a session and I do some sight seeing afterward.
The key wallet saves me from having to dig to the bottom of the bag to find my keys.
It is a smart designer bag that doesn't sacrifice function or versatility.
My not-so-favorite things about the Kate –
The long, across the shoulder, strap is not padded.
It can only fit a small amount of equipment (Technically, this isn't a con for me. I don't do weddings or any type of event where I need two camera bodies and 4 lenses, so I actually enjoy the smaller size).
Kate -Women's Designer Camera Bag – Conclusion
The bottom line is I feel proud to carry the Kate. I feel self-assured and I feel stylish. I feel like it automatically gives me credibility with clients because it exudes professionalism. If you are looking to invest in a quality bag that will adapt to any situation, whether it be professional or personal use, and last a lifetime then you really can't go wrong with the Kate bag by Oberwerth. 
Inside the Oberwerth Kate
Oberwerth Kate Review
A truly all-in-one luxury women's designer camera bag.
Favorite Things
Very soft leather
Cute, handy, perfectly sized clutch included
Included key wallet
Doesn't sacrifice function or versatility
Not-So-Favorite Things
Shoulder strap isn't padded
Fits a small amount of equipment
Women's Designer Bag Luxury