Great Speedbooster for Sony APS-C Bodies
HELP SUPPORT US BY USING THESE LINKS
One of the best things about mirrorless cameras is their short flange distance. Flange distance is the distance from the lens mount of the camera to the sensor. Canon DSLR cameras have a flange distance of 44mm. However, Sony mirrorless cameras have a much shorter flange distance of 18mm. Because of this shorter distance, mounting full frame lenses from other lens manufacturers is possible with the use of an adapter. What the adapter does is simply make up the distance that the other lens would need in order to focus.
So let's use the example once again of Canon lenses on a Sony mirrorless body. Since Canon lenses need a flange distance of 44mm, and Sony cameras have a flange distance of 18mm, you would need an adapter to have a depth of 26mm (44mm – 18mm = 26mm). The short flange distance of Sony cameras is awesome, because with the right adapter, you can pretty much mount any lens that uses a flange distance than 18mm, which is the case with most lenses.
Now that we've established what adapters do on mirrorless bodies, let's get into the different kinds of adapters. For the sake of example, I'll be discussing adapters that can autofocus. First, there are regular adapters. These adapters simply allow Canon EF lenses on Sony bodies. If you're using a full frame camera, you'll have the same angle of view when using the adapter. So the Canon 85mm f/1.2L will still be 85mm. Using the same adapter on an APS-C camera will result in the same 1.5x crop factor you'd have with a native full frame lens. So that same Canon 85mm f/1.2L will look like a 127mm focal length.
Most people, when adapting a full frame lens on an APS-C body, multiply the focal length, but forget to also multiply the aperture. So while they recognize that the 85mm lens will look like a 127mm focal length. However, you need to also multiply the f/1.2 aperture by 1.5x. So it will look, for all intents and purposes, like an f/1.8 lens.
For those of us who love the bokeh, there's another kind of adapter. A speedbooster also allows us to use full frame glass on a smaller sensor body, but has glass in the adapter that slightly magnifies the image. This glass does two things. First, it magnifies the focal length, bringing it back closer to the original focal length of the lens. Second, a speedbooster also reverses the aperture backwards, bringing in more light and allowing for a wider aperture once again.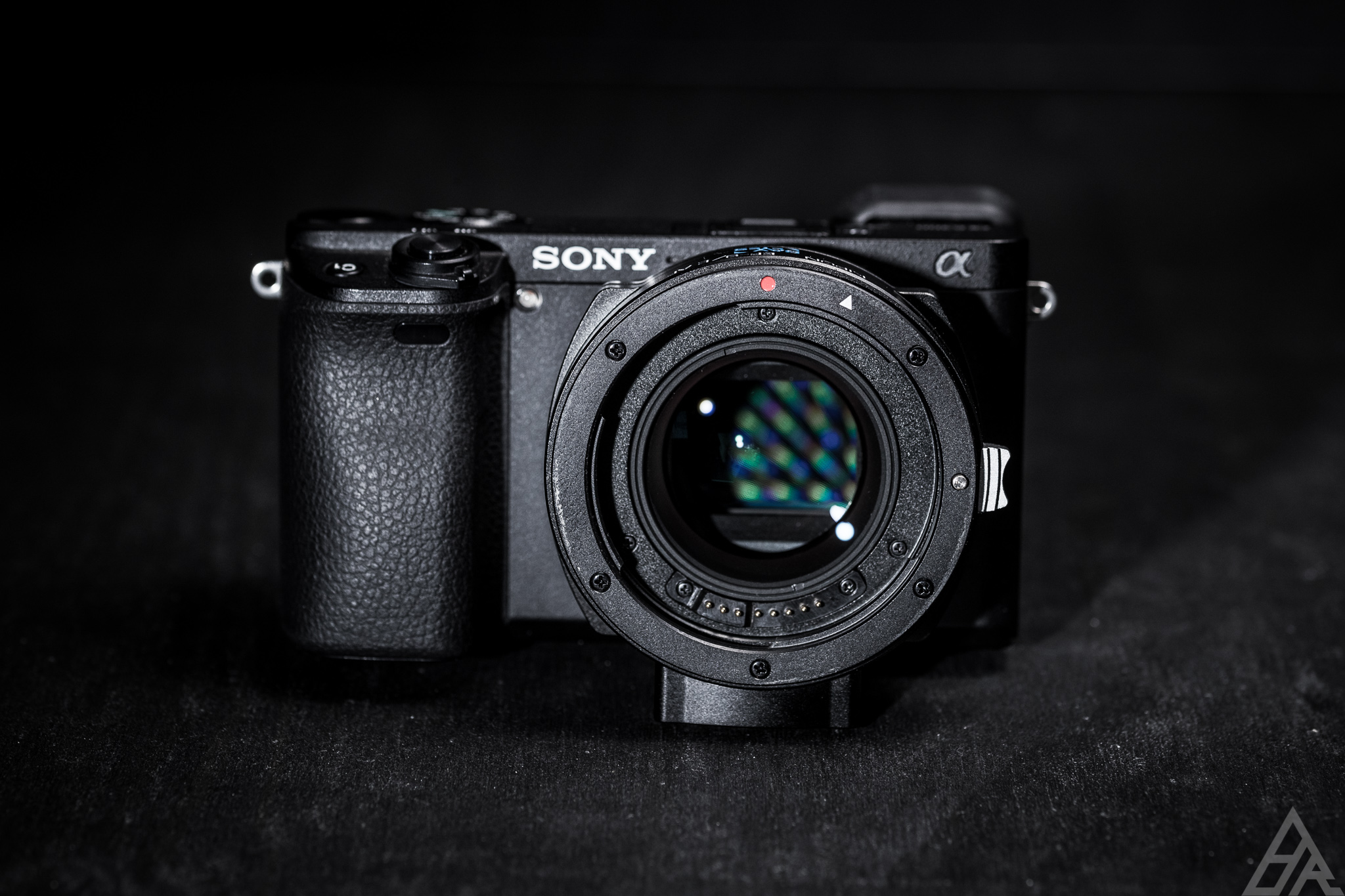 I've been using speedbooster for my Sony a6300 made by Kipon for a few months now. Kipon is one of the biggest competitors to Metabones. They sent me out the adapter to put it to use and to give you, the readers, my honest opinion of it. I always try to use native glass when possible, but sometime a different lens is needed.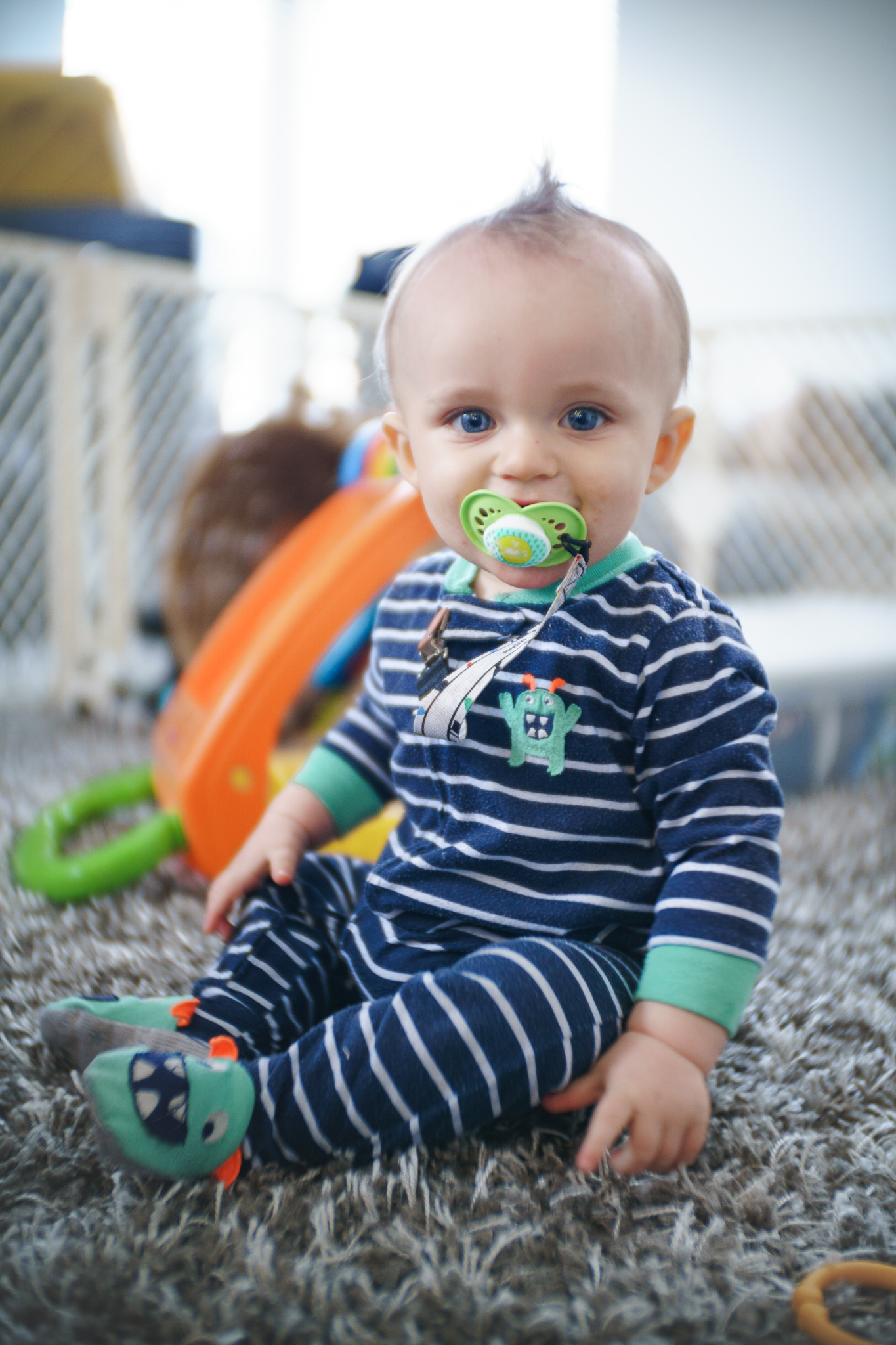 Canon 35L II adapted with the Kipon Speedbooster, shot wide open at f/1.4
The Kipon Speedbooster is made to adapt Canon EF lenses to Sony e-mount APS-C camera bodies like the a6000, a6300, and a6500. The Kipon Speedbooster has a focal reducer of 0.7x, effectively magnifying the image slightly, almost giving you a full frame look on the crop sensor Sony body, essentially reversing the crop factor of the smaller sensor. The biggest typical downsides of speedboosters are that they can affect the autofocus performance a little bit, and whenever you are putting more glass in front of your sensor you run the risk of negatively affecting image quality as well. Putting these two issues to the test has been my main concern, and we'll get to that.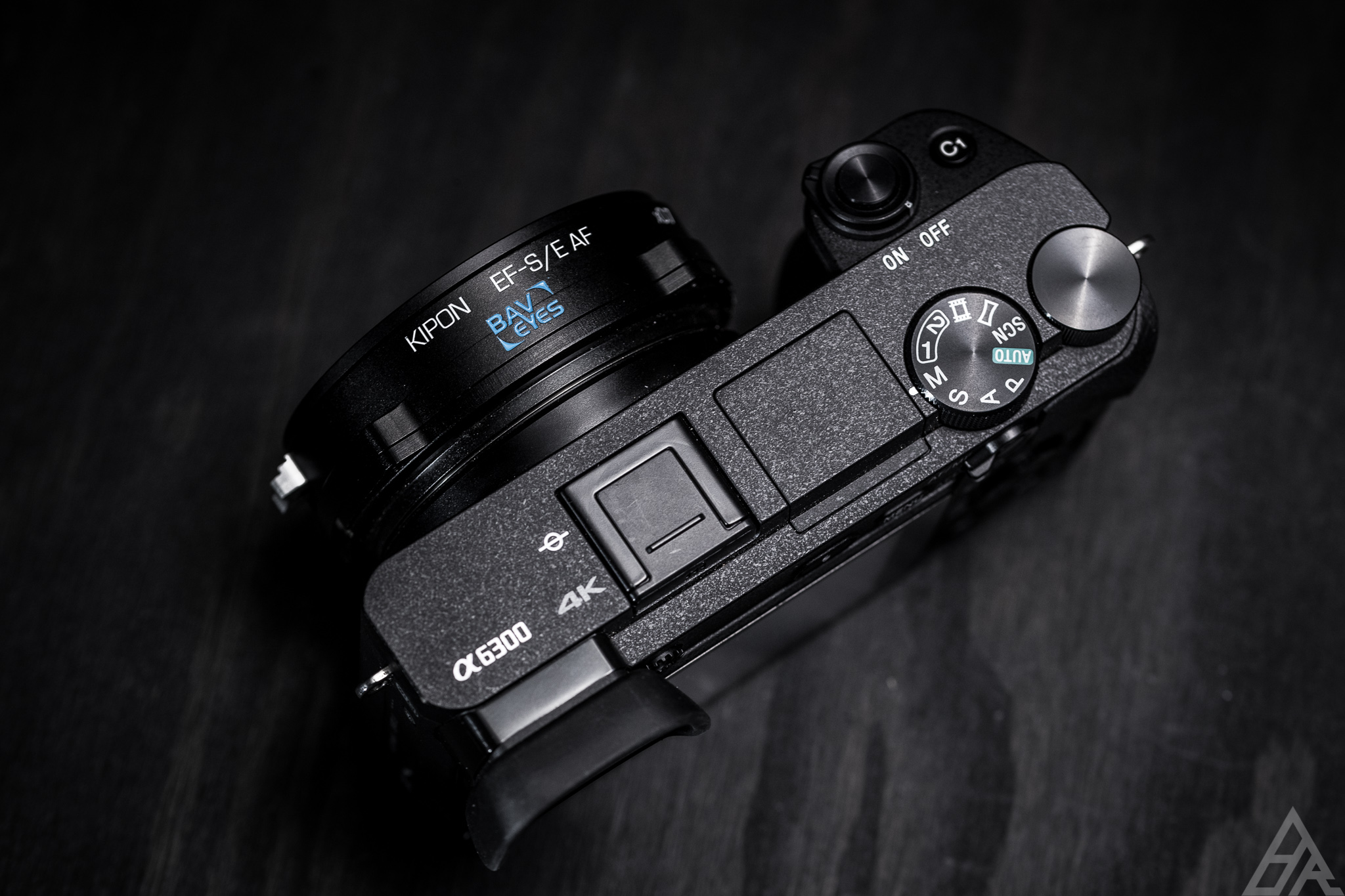 Build and Features of the Kipon Speedbooster
The main competitor of the Kipon Speedbooster obviously is the speedbooster from Metabones. While I don't have a Metabones speedbooster on hand, I do have the EF-E Mark IV T adapter. Neither is weather sealed, but I do think that the Kipon Speedbooster is build slightly better. It's a subjective thought, but it feels a little more solid than the Metabones adapter. This may be because I'm comparing a speedbooster to a regular adapter, but the Kipon Speedbooster just feels more solid.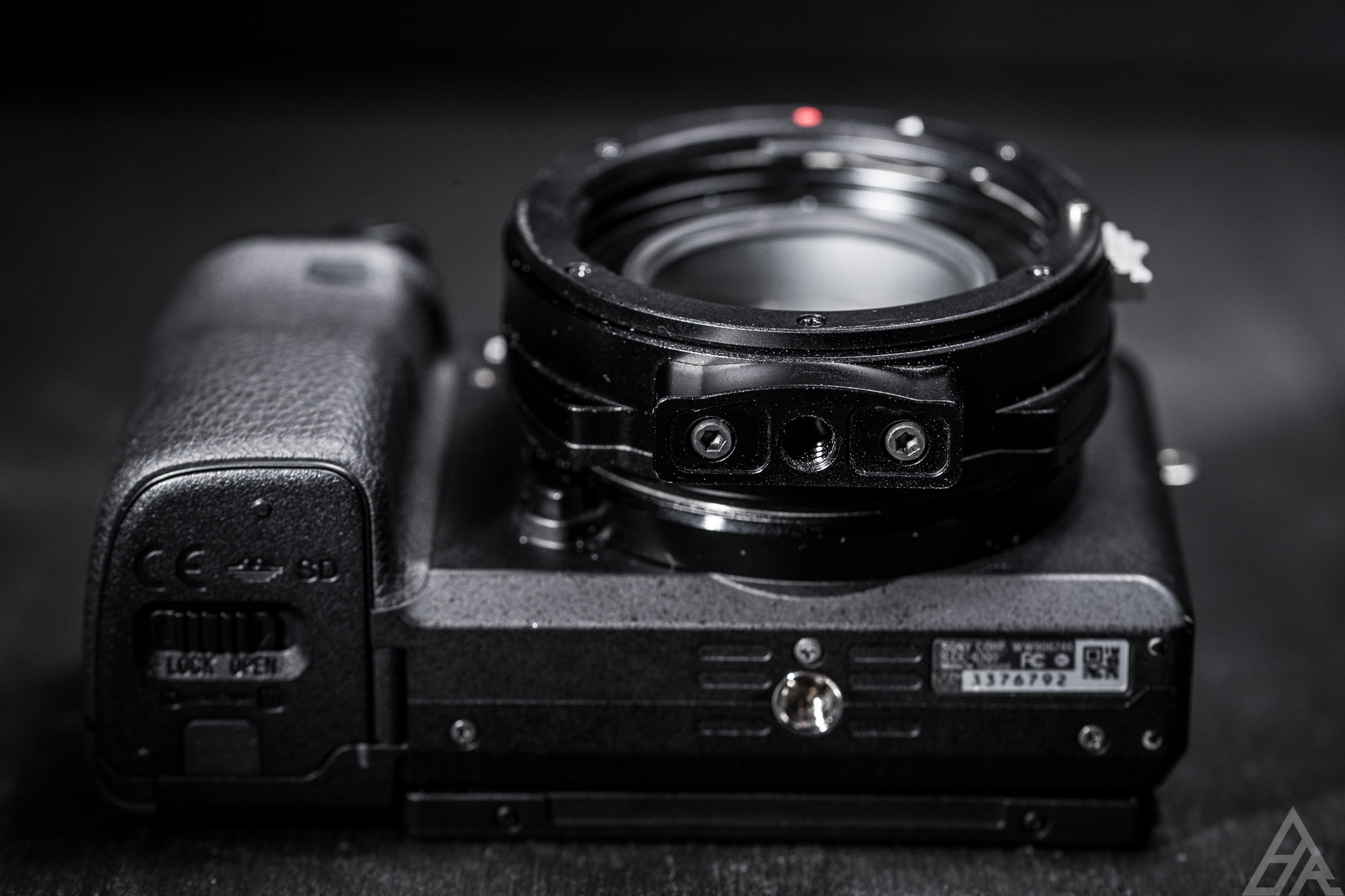 The Kipon Speedbooster has a full metal, matte black exterior that looks and feels great. Even the switch for releasing the Canon lens is made of metal, whereas it is plastic on the Metabones. Both the front and back mounts are also made of metal, and they both fit great on my a6300 and all my Canon glass. There hasn't been any fiddling trying to get lenses on or attach it to the camera. The Kipon Speedbooster also has a USB port, theoretically for future updates, allowing compatibility for newer lenses.
The Kipon Speedbooster also has a 3/8" standard thread that protrudes a little from the bottom. It is tall enough to clear the bottom of the camera, which is an added plus. The overall build of the Kipon Speedbooster is great, and the best of any adapter I've owned.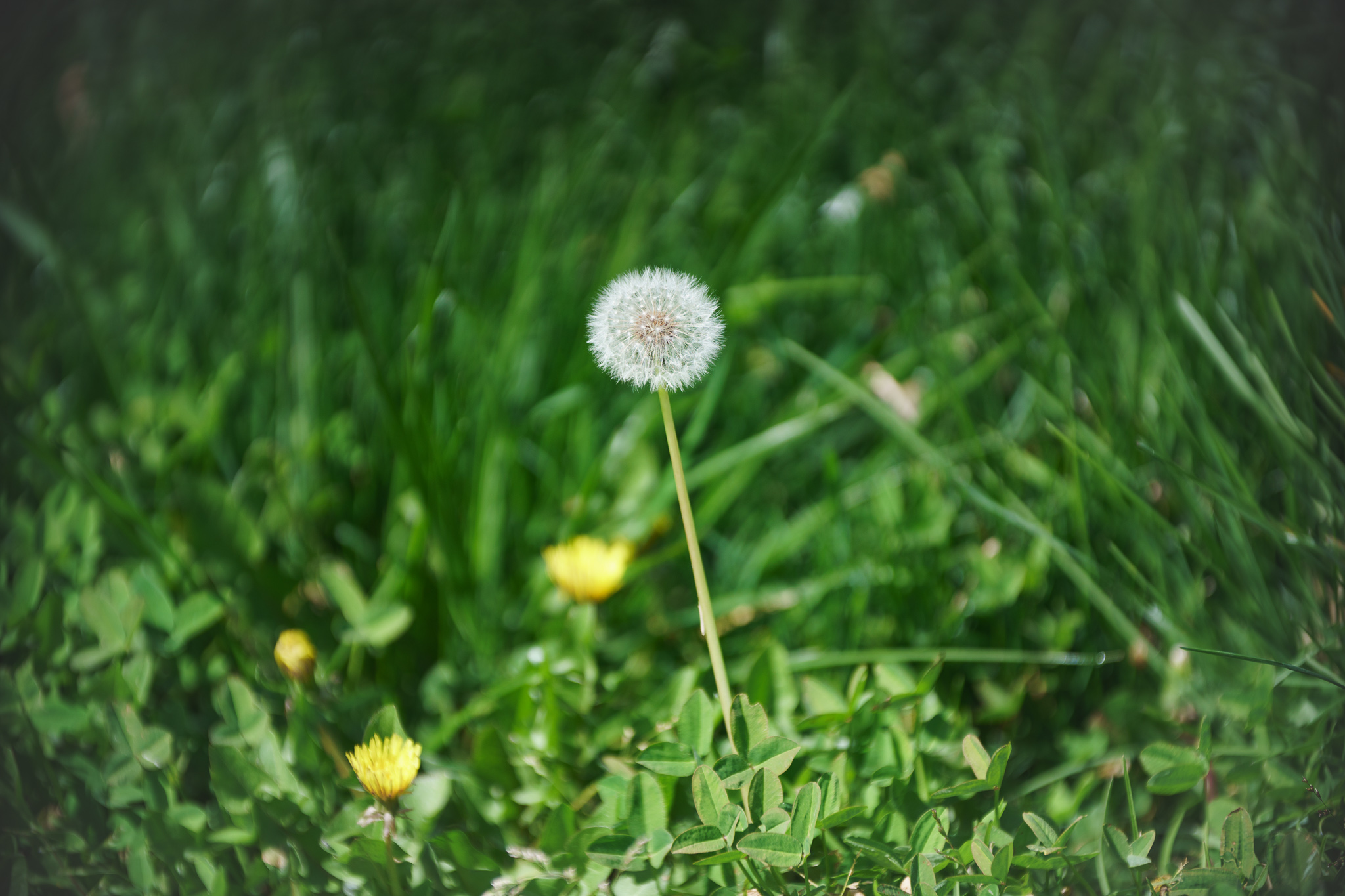 Canon 70-200 f/2.8L IS II adapted with the Kipon Speedbooster, shot wide open at f/2.8
Autofocus Performance of the Kipon Speedbooster
Autofocus on a speedbooster, compared to a regular adapter with no added glass inside, can be expected to take a hit. It also will have varying performance when different lenses are attached. In order to get the question out of the way, autofocus will not work at all when shooting video. This is to be expected, especially from a speedbooster. I think that we are still a few years away from seeing an EF-E adapter or speedbooster that has even marginal to decent autofocus performance when shooting video. However, with the focus peaking capabilities of the Sony APS-C lineup, nailing focus is not very hard.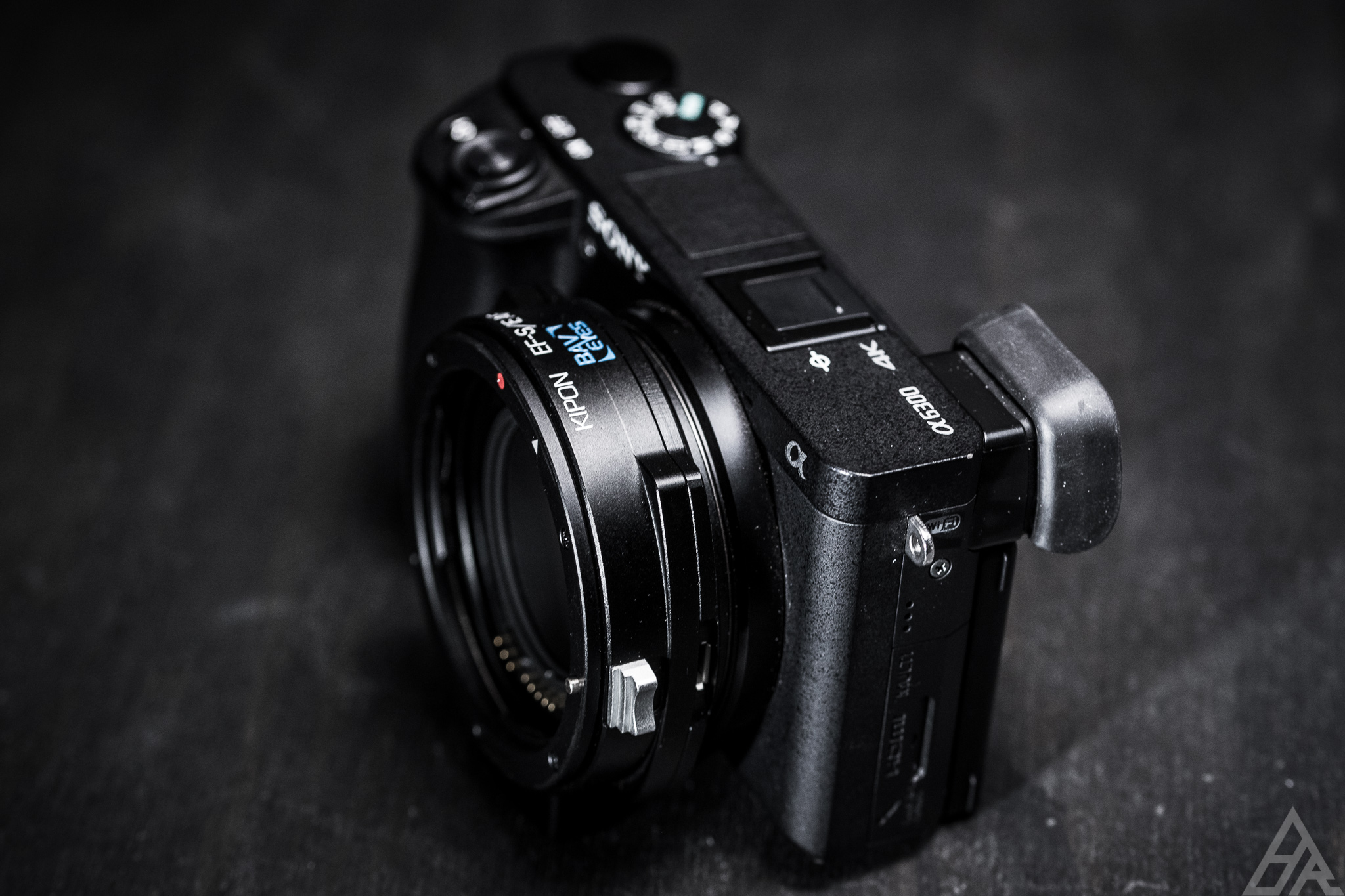 When comparing autofocus speed, I'm comparing my experience with native glass on the Sony a6300, and also how the lens focuses on the native Canon system. Please keep in mind that there may be small variations in my experience compared to yours, but these results are my subjective experience with the lenses that I own.
The lenses that I was able to test with the Kipon Speedbooster were:
View Comparison Photos Below from Canon 70-200 f/2.8L IS II
These images were both shot using the Flashpoint XPLOR 600 with a 47″ octabox to show optimal sharpness in each shot.
You can also download the full resolution image to check their quality and sharpness.
200mm | f/2.8 | 1/200 | ISO 100
200mm | f/2.8 | 1/200 | ISO 100
Focus Speed – 8/10
Focus Accuracy – 9/10
The Canon 70-200mm f/2.8L IS II surprised me with how well it did with the Kipon Speedbooster when shooting stills in both single shot AF and continuous AF. This lens will become about a 73-210mm f/2.9 when the Kipon Speedbooster is attached, almost returning it to its full frame self. One issue I've run into with the Metabones is that acquiring initial focus at 200mm can be tough. The Kipon Speedbooster handled it decently. Now autofocus performance is definitely better if your focus point can start closer to your subject, as opposed to starting at infinity or completely out of focus. Single shot worked well, but continuous is where it really shines. I prefer to use either center or wide, and both handled continuous well. I even had face tracking! That made portraits a breeze at f/2.8. If you need to shoot portraits or sports and you can get close enough to the subjects, this combination may work well for you. Good light will help the autofocus performance as well, so keep that in mind if you are trying to shoot in the dark. Ergonomically, I didn't mind the large telephoto lens in front of the a6300 either. It may bother some people, but it's completely fine with me
Focus Speed – 6
Focus Accuracy – 7
The Canon 35L II, while one of the sharpest lenses out there that Canon makes, had a harder time focusing with the Kipon Speedbooster and Sony a6300 in basically every scenario. Face tracking, when it works, does quite well. Accuracy scored a 7 because it focused accurately in single shot, but not as well in continuous AF. Once again, in ideal lighting conditions it is great, but you don't always use this lens in ideal lighting conditions.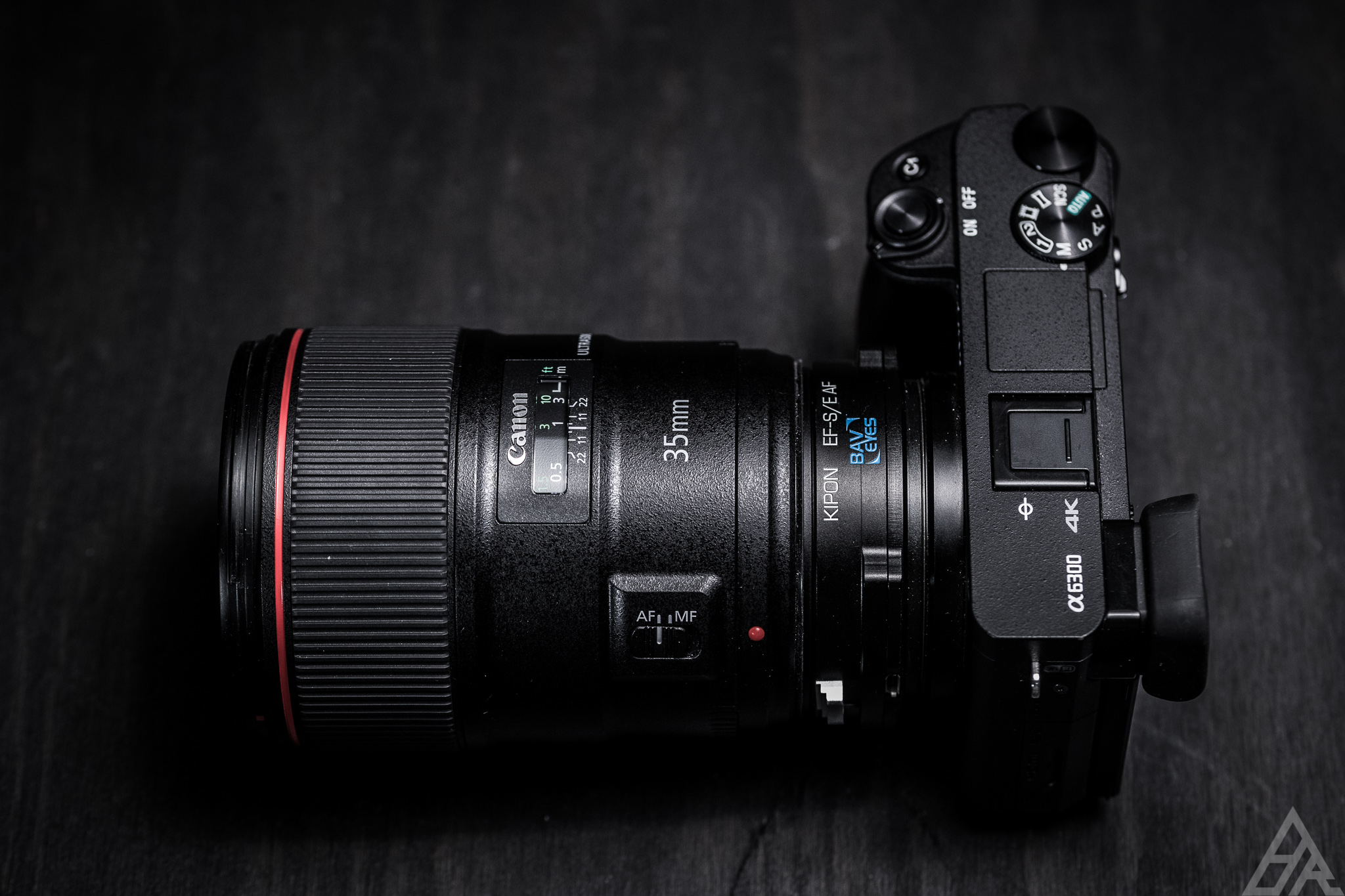 Focus Speed (Compared against itself, not other lenses) – 8
Focus Accuracy – 9
The Canon 85mm f/1.2L II is so different from any other lens, that I can't really compare it to the others. Known already as a slow focuser, this lens can really only be compared to itself when on a Canon body. Focus speed is still slow, but very accurate. Picking up initial focus when in single shot or continuous AF is about the same speed. Both wide and center spot AF selection work well. Oh, and this lens looks insane on the tiny a6300. It's quite a sight.
Focus Speed – 5
Focus Accuracy – 8
I was surprised by the lack of focusing speed when using the Canon 16-35mm f/4L IS. Typically, wide-angle lenses do very well with their focusing speed, because almost everything is in focus. I really don't like using this lens on the a6300. Your mileage may very, but it's not for me.
Focus Speed – 0
Focus Accuracy – 0
Focusing was impossible with the Tamron, and I'm not sure why. The connectors would consistently disconnect, making it impossible to change the aperture and even manually focus. I hope that Kipon releases a firmware update to the adapter to expand the lenses that are compatible, much like Metabones has done with their Mark IV adapter.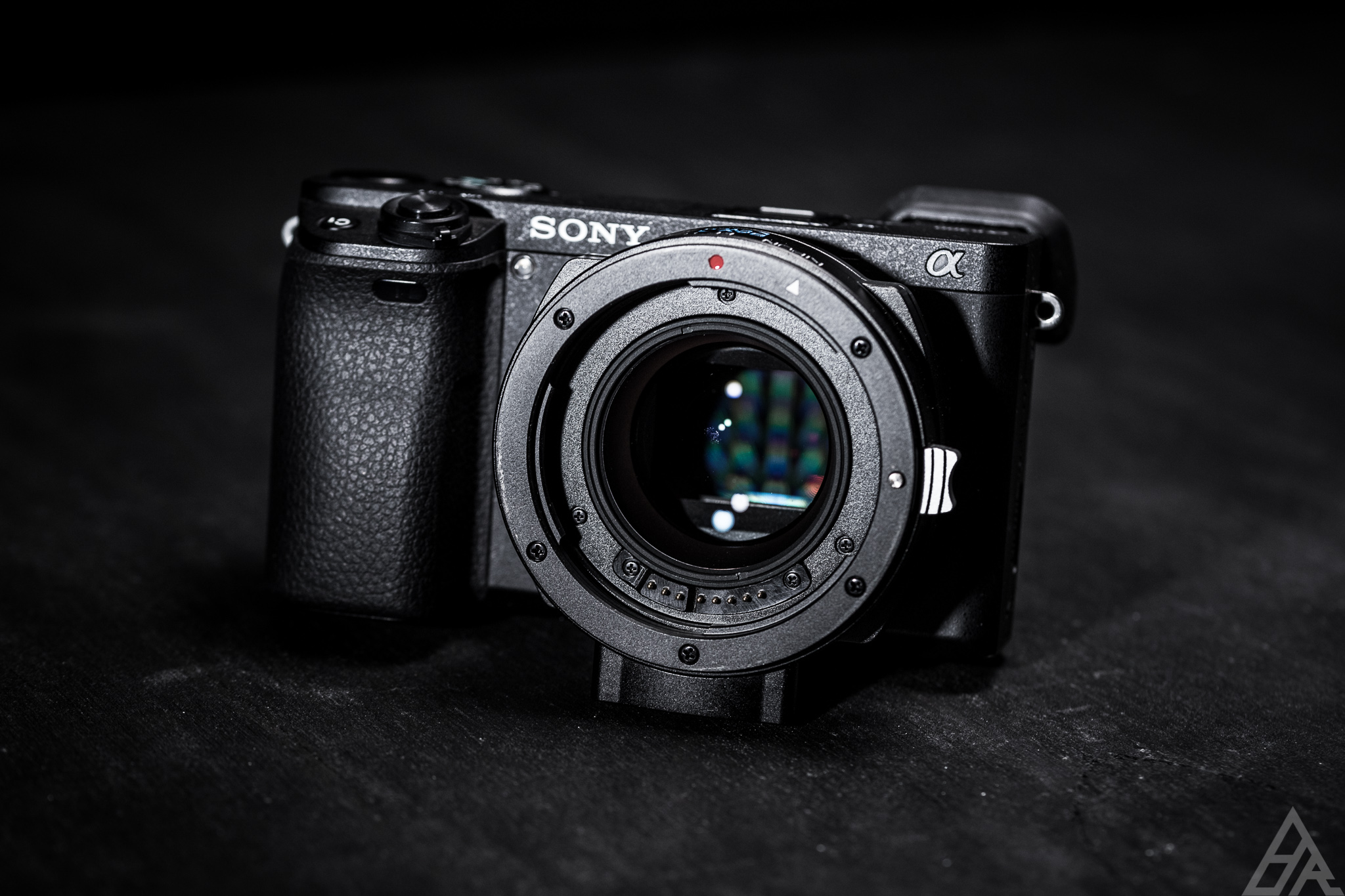 Conclusion & Things To Consider
As with any adapter, there are certain pros and cons to using them. Autofocus performance will never be the the same as with a native lens, and autofocus while using video isn't even possible. There is also noticeable vignetting, as you can see in the images. This vignetting doesn't really occur this much when the same lens is attached to its native full frame body. It can mostly be taken care of in post though, so it's not a deal breaker. While autofocus doesn't work while shooting video, many video shooters will love that their aperture can be increased by a full stop, giving added light. This decreases ISO, can increase bokeh, or give more depth of field in certain situations if that is the wanted effect. Being able to shoot portraits with a lens like the Canon 70-200mm f/2.8L IS II at 200mm with pretty good autofocus is huge, and one the biggest reasons to buy this speedbooster in my opinion. Getting the bokeh closer to the lens' original aperture is a huge deal in portraiture, and it's nice to have that burry background on an APS-C body.
Overall, the Kipon Speedbooster is an adapter that can give you some added positives, at the expense of some native functionality. Currently the speedbooster is $367 over at Adorama, so make sure to check out the current price.
If you've enjoyed this content and you'd like to purchase the Kipon Speedbooster, please click on our links to do so. Doing so gives us a few pennies off every dollar when you use our links, and it helps us keep putting out great content that keeps your informed about new gear. It doesn't cost you anything, but it's a huge support and helps keep the lights on. We thank you in advance.
Kipon EF-E 0.7x Speedbooster Review
The Kipon Speedbooster is a great option for adapting Canon lenses to you Sony a6000, a6300, or a6500 body. There are pros and cons, but it may definitely help your production.
PROS
Gives an extra stop of light
Give almost full-frame look (bokeh, focal length)
Built well
Autofocus works pretty well, especially with wide aperture lenses it seems
Cheaper than its main competitor
CONS
No autofocus in video
Very little online help for Kipon products
Degrades image quality a small amount
Haven't seen any firmware updates for new lenses yet





Great Speedbooster for Sony APS-C Bodies
HELP SUPPORT US BY USING THESE LINKS