Review by Alessandra Arendt Photography for The Brotographer.
The Croox leather messenger camera bag is truly a stunning and beautiful item. The Italian-tanned leather is solid and durable, and a gorgeous copper color that makes you eager to wear it out for the world to see (and drool over).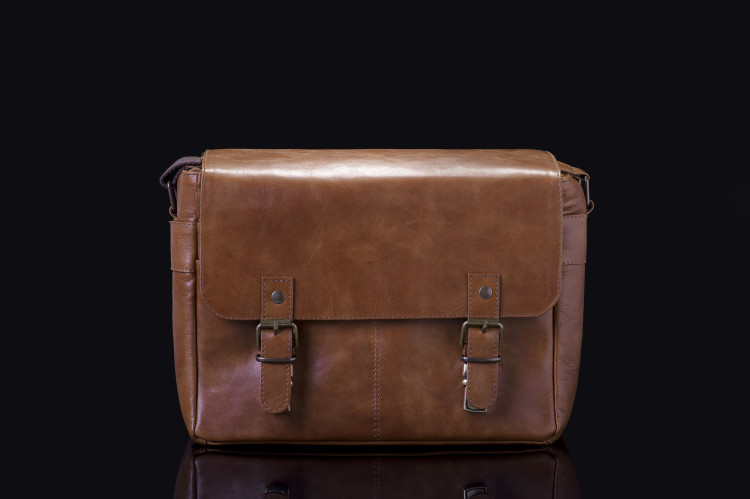 The main flap is built with two brass-colored clasps for securing the bag closed. While the clasps are a little sticky/finicky, I haven't had too much trouble with them. I seldom fasten my bags entirely shut anyways, so this hasn't been a hindrance, and has rather been a stylish fixture that adds a professional and durable look to the bag instead.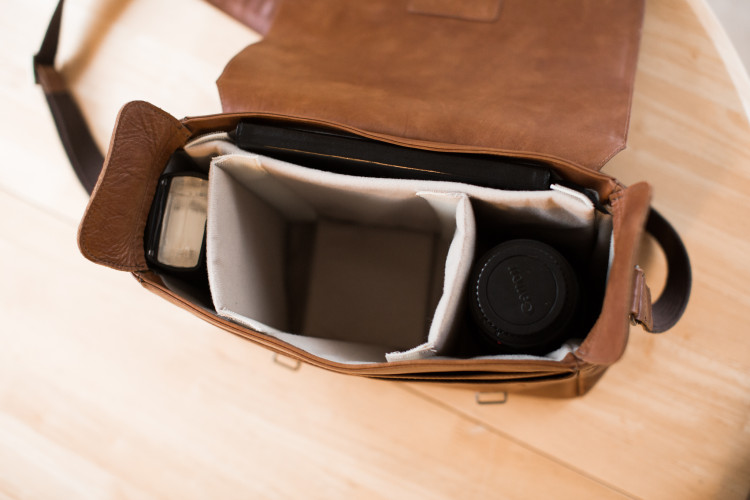 The front of the bag has one longer slip pocket and two smaller ones. The fact that these pockets are open makes them great for putting easily-accessible items in such as you phone, memory cards, or a small notebook. I love that these exterior pockets add practicality without bulk to the outside of the bag.
The main compartment comes with several padded velcro dividers that you can easily configure however you'd like: one large divider, two medium, and one small. It's really nice that the dividers feel substantial and provide padded support without feeling overly bulky. I feel like my gear is secure in the bag without it detracting from the streamlined look of the messenger bag.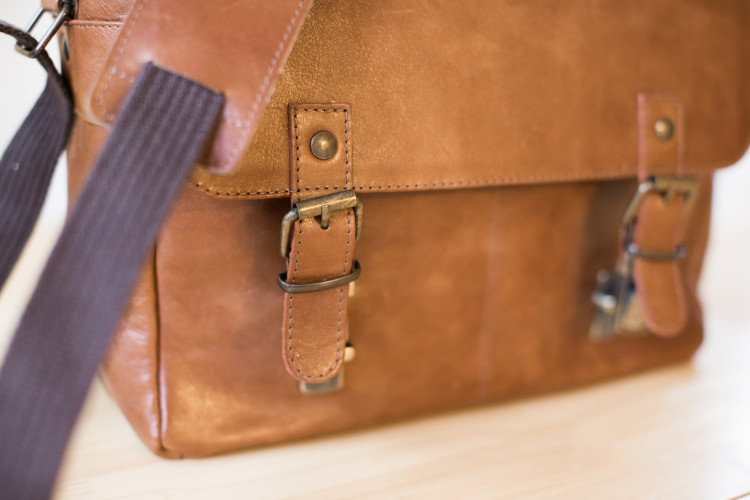 Though the main compartment doesn't have a zipper to close it, it does sport two leather flaps on the sides that tuck nicely in place to keep the edges from being exposed to the elements. This is a really nice subtle feature, as I've seen bags in the past that leave items inside much more exposed. Again, I feel as though my gear is secure inside the bag once it's all tucked in and closed nicely.
Lastly, the carrying shoulder strap is very well-made and can certainly bear the weight of heavy camera gear. It has a slimmer feel than many camera messenger-style bags, so, while not necessarily the most comfortable padded strap, it also has a much more sleek look that makes this bag so much for appealing for wearing on excursions, while traveling, or on shoots where you need to be a bit more mobile, streamlined, and subtle in your approach.
I love that this camera bag looks professional and inconspicuous, and is one that can be carried to places where you may not otherwise want to carry a bag that screams "I have a camera in here!" It's a gorgeous bag that I can't wait to continue using more during my day-to-day shoots. Thank you to Croox for developing such a beautifully-crafted bag, and to The Brotographer for inviting me to review this item! It's been impressive to use something that feels so solid and professional for my gear.