Perfect Hard Case
When I was searching for the best DJI Ronin-M case for transporting the 3-axis gimbal around, I contacted Nanuk, and they were kind enough to send out their 940 Ronin-M case for this review. I've used it for a while now, and have easily formulated my opinion of it. It's not the most complex piece of gear, therefore this review will be short and sweet.
If you are an owner of a DJI Ronin-M or other similarly sized 3-axis gimbal stabilizer, you know how bothersome transporting it can be. Unlike one-handed gimbals, it can't be thrown in a bag as easily. Sure, in certain situations you could strap it to the outside of a bag or throw it inside. However, I typically only use by Ronin-M when shooting video on the Canon 1DX Mark II, which isn't a daily occurrence. So when I want to transport it, I want it to be in a more protected environment than sitting loosely in my bag.
Enter the best DJI Ronin-M case I've used, and will probably ever use. If you don't want to read to the end of the review, know that the Nanuk 940 case just works. It is specifically designed for holding the Ronin-M, so go out and buy it if you're in the market for such a case.

Nanuk 940 – Outer and Build Quality
I have really been impressed with the build quality of the Nanuk 940 case. As strong as any Pelican case, the Nanuk 940 is built to last. I weigh just over 200 pounds, and I can easily stand on this case with no problems. It is also an IP67 case. This means that when the latches are closed, you can submerge the case in up to 3 feet of water for up to half an hour without much water getting into the case. Need to take your Ronin-M on a boat? No problem.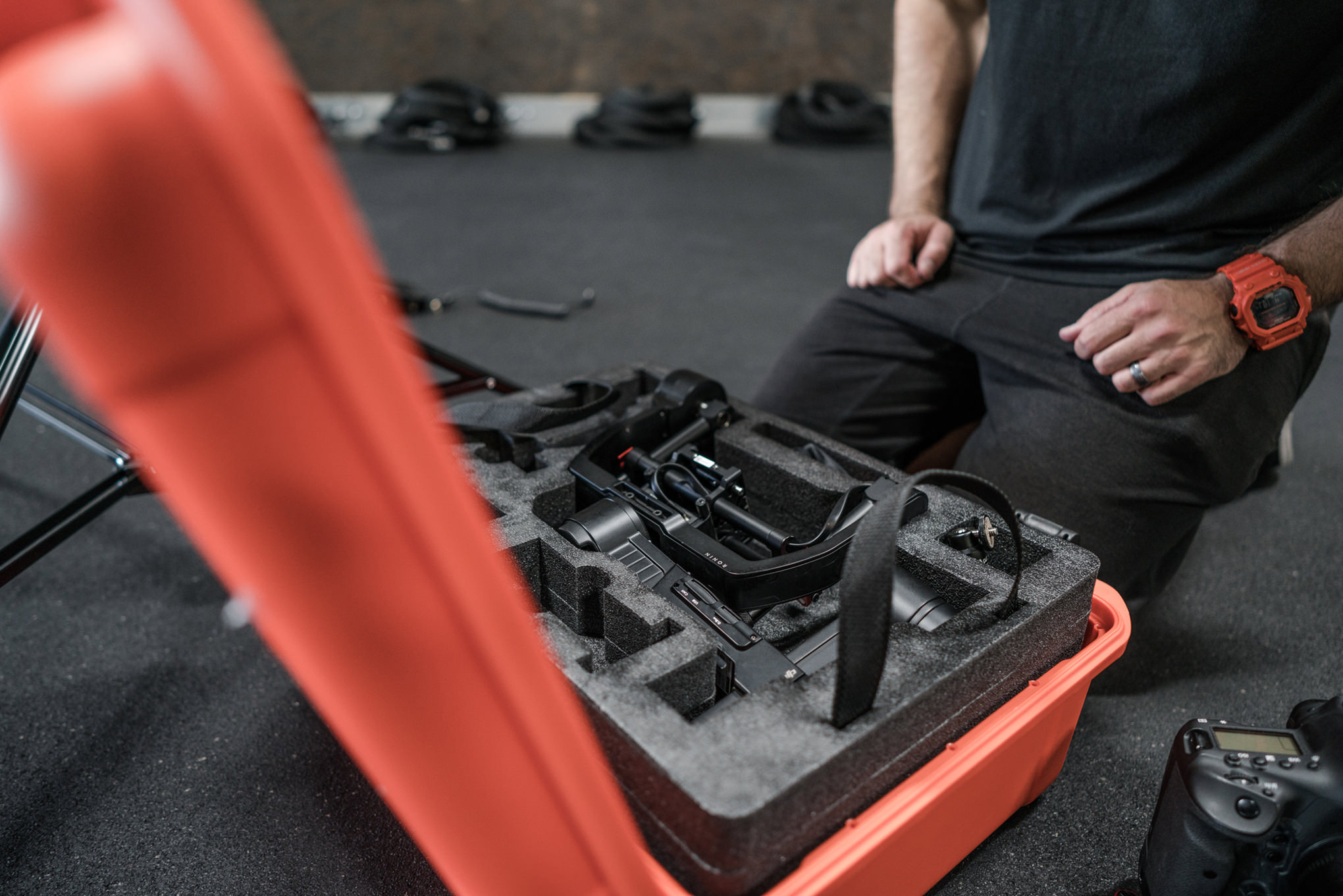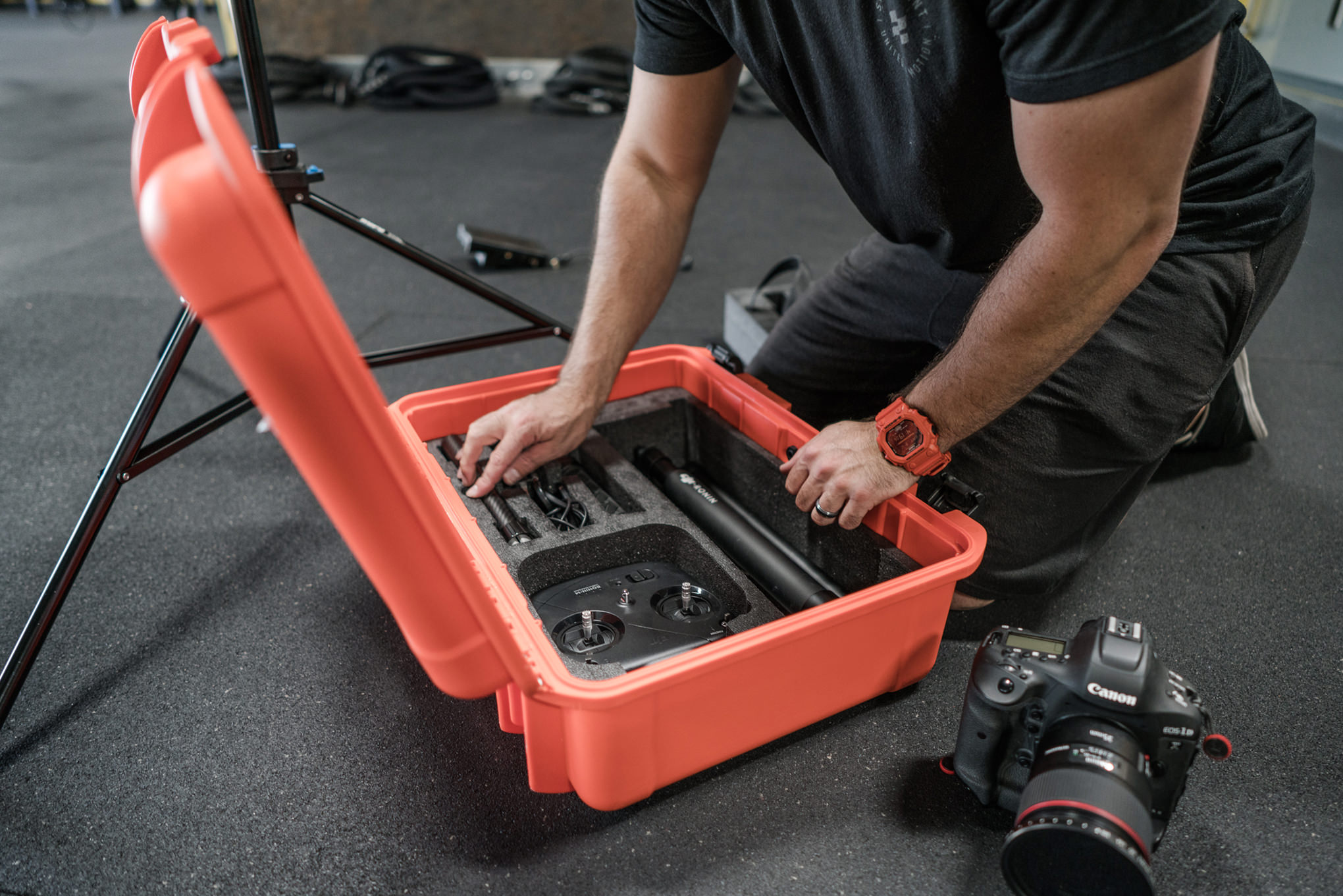 What I strongly like about the build quality on this case most is how light it is. So often cases in this durability range are much too heavy to lug around on a regular basis. That is not the case with the Nanuk 940 case. My 3-axis gimbal is much more likely to be carried inside it because of its lightweight nature compared to some other cases I have used. Nanuk also makes the 950, which has wheels if you need them, but I haven't found myself in need those wheels.
Also on the outside is a durable handle, pressure equalizer valve, holes for a TSA lock, and two locking latches. The handle has a slightly rubberized finish that is easy for gripping, and snaps into place when you need to put it in a tight place. Just as any quality case should have, I'm happy about the pressure release valve. The two locking latches are a pleasure to use, and I wish that other cases employed a latch system like this. Cases this size typically require four latches, that having two makes it that much quicker getting into and closing the case.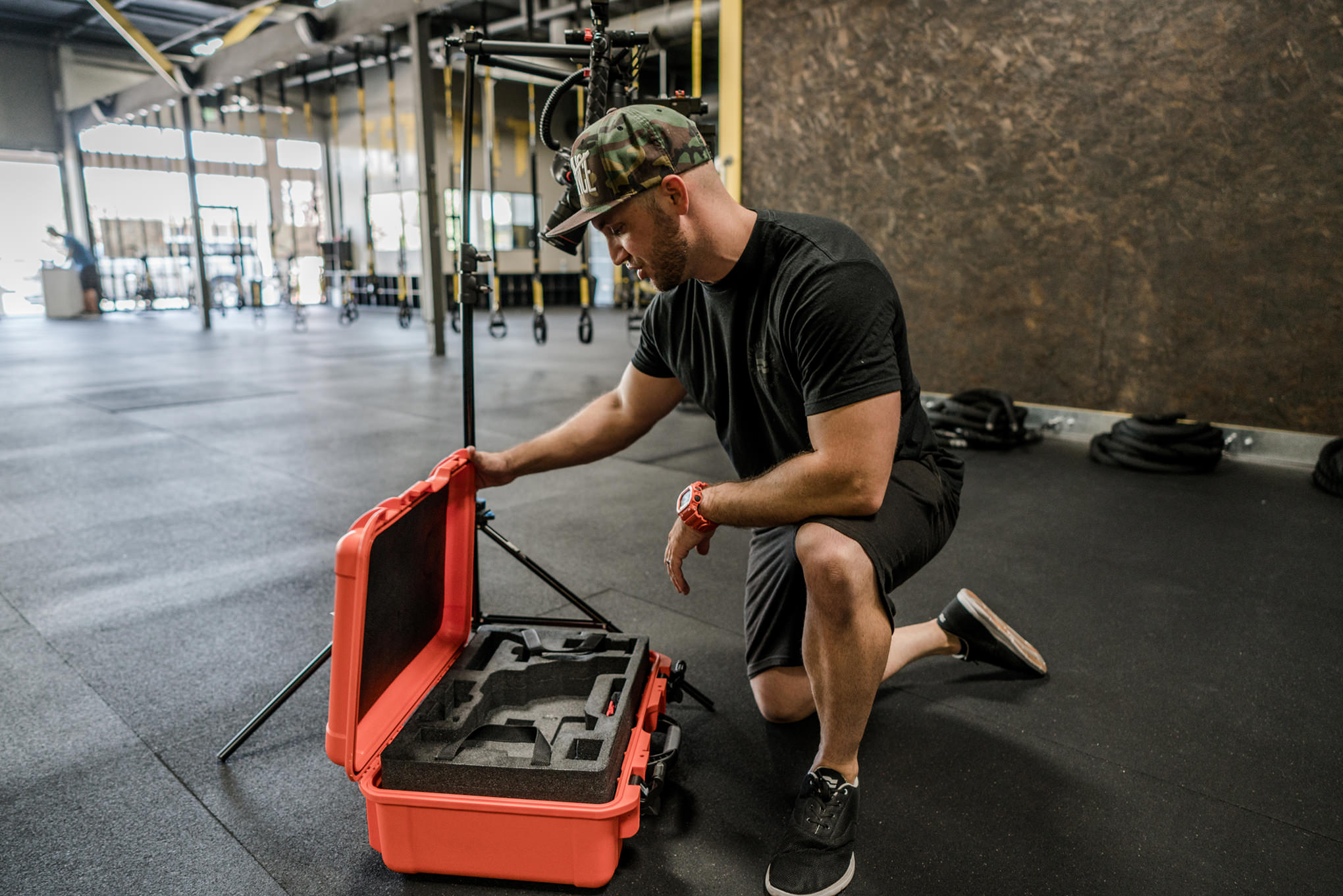 Nanuk 940 – Inside
When you open the Nanuk 940, you'll see laser cut hardened foam specifically designed for the DJI Ronin-M 3-axis gimbal. This isn't your grandpa's pluck-n-pull foam. It is extremely durable, and cut to the exact dimensions of every piece of the 3-axis gimbal system. The top section of laser cut foam has a handle on each side that allows you to lift it and reveal the bottom section. The bottom section is meant to hold the controller, stand, and arms of the Ronin-M. The top section is meant for the top handle, battery, and main gimbal section of the Ronin-M.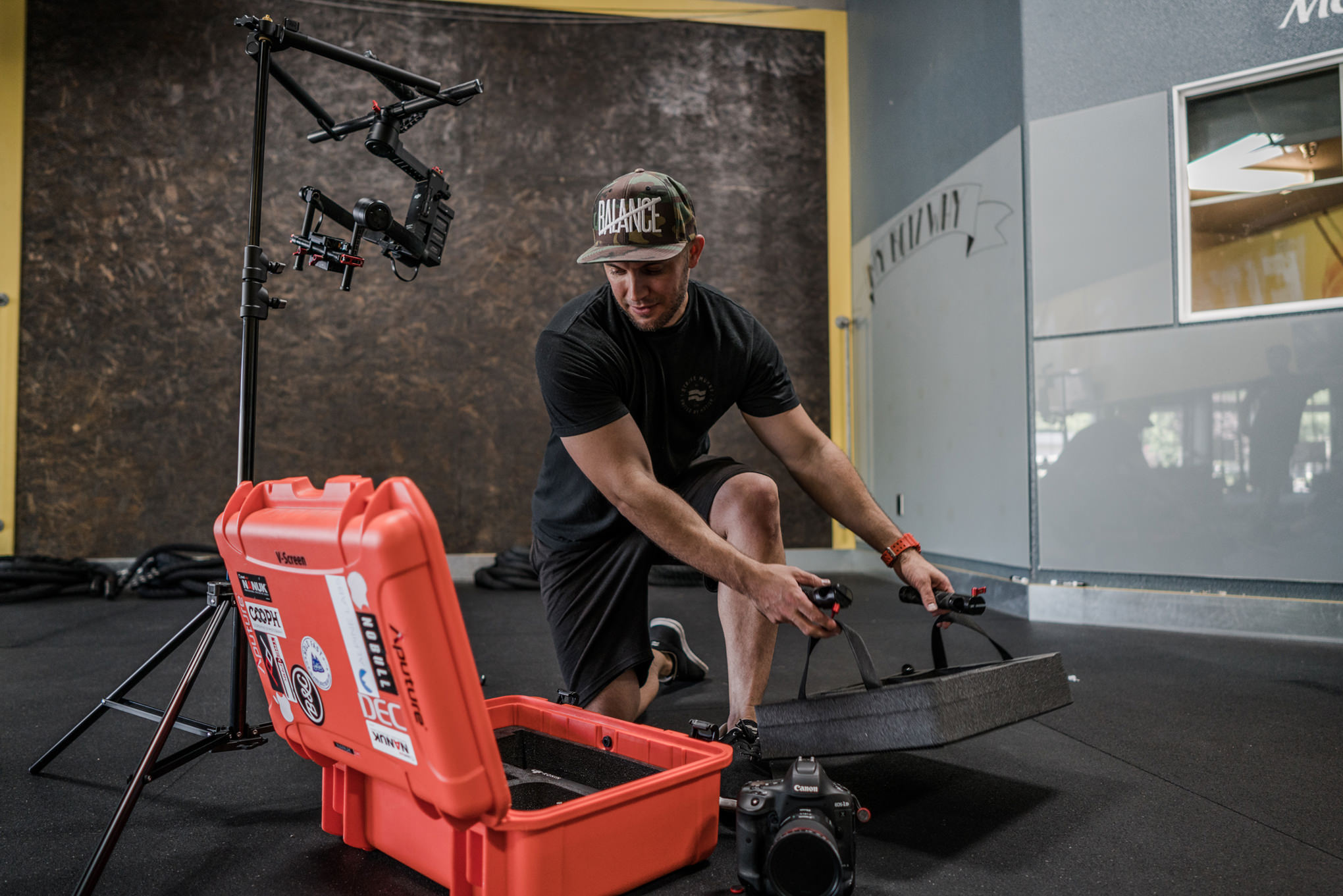 A nice added feature that Nanuk included is an extra cutout for another battery, camera plate, and an extra general-purpose cavity for anything else. I am able to add a bag of tools in the extra battery cut out, as I only have and need one battery for this 3-axis gimbal. In the general purpose cut out I currently have the mount on which my Aputure VS-5 sits. Here is an added pro tip if you are a Canon 1DX Mark II user who shoots buy yourself and won't need the controller for the Ronin-M. If you take it out, the 1DX Mark II fits perfect in the same space. This could leave you with the need to carry a smaller backpack of lenses and accessories, as opposed to a larger bag that needs to fit the 1DX Mark II.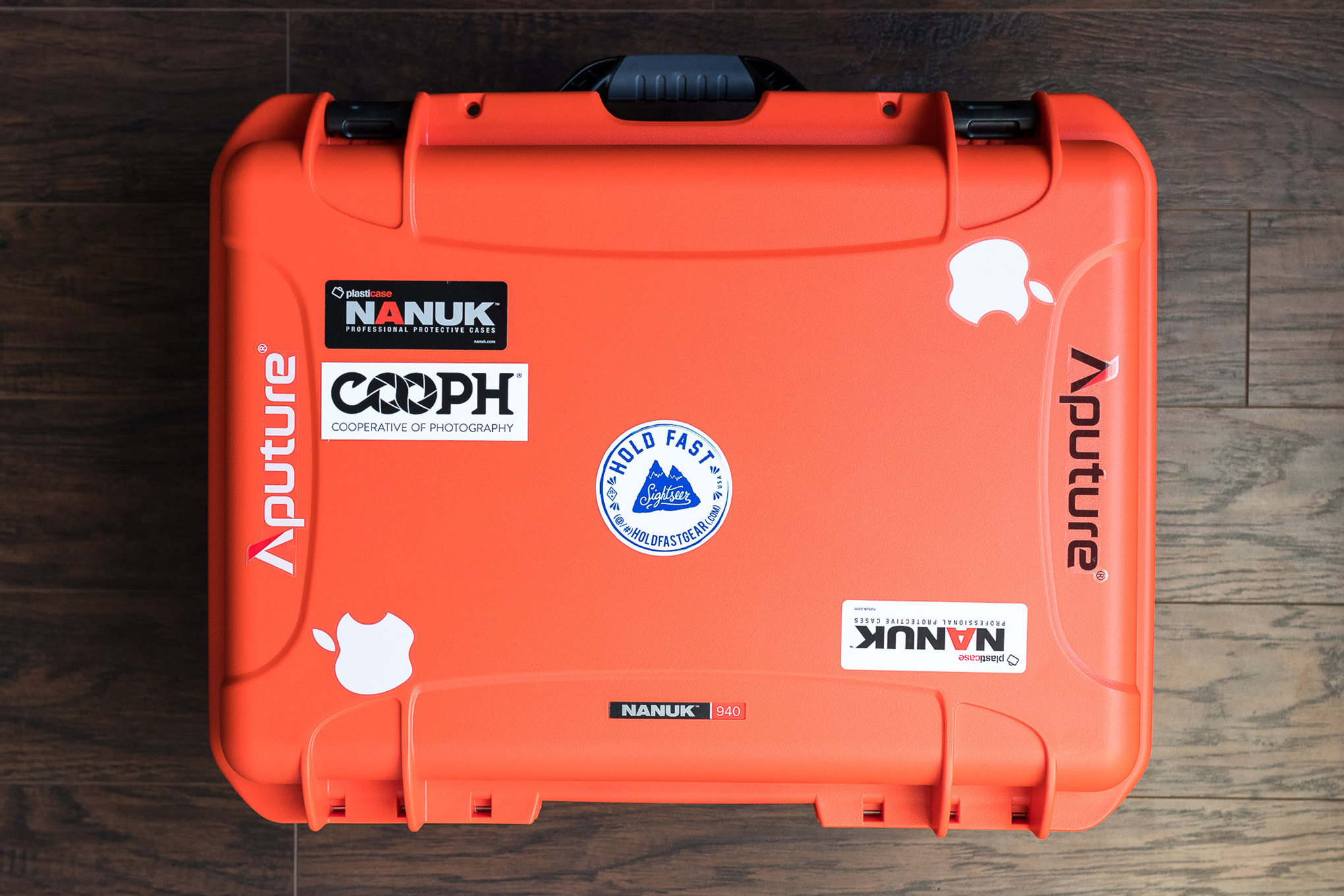 Long Term Thoughts and Conclusion
Like I said at the beginning, this review was going to be pretty simple. In my time with the Nanuk 940 Ronin-M, I've not had a single problem with it. It is a durable and relatively lightweight hard case that will last forever, or until you decide to sell or replace the 3-axis gimbal inside. I feel comfortable bringing it with me anywhere. I also love that Nanuk offers a variety of colors for the case, including my favorite, orange. If size is a big issue to you, this case may not be for you. However, I don't really see any other way to take the entire Ronin-M system along with you in a smaller, lighter, more protected package.
Depending on when you are reading this review, the Nanuk 940 Ronin-M case will run you between $189-$249. At the time of writing this review, there is a sale going on over at Amazon for $189, so make sure you check it out below. $189 is a very good price for a case of this caliber that is designed specifically for the Ronin-M 3-axis gimbal.
If you'd like to purchase the Nanuk 940 Ronin-M case, please consider using our affiliate links below. We make a few dollars when you use our links, and it helps The Brotographer make more content like this.
Nanuk 940 Ronin-M Case
There's really not much to say. The 940 case is perfect for the DJI Ronin-M. Highly recommended.
PROS
Great build
Lockable
Waterproof
Extra space for accessories
CONS
Might be big for some, but that's the nature of the beast





Perfect Hard Case