It's An Everyday Backpack....Seriously
Purchase The Everyday Backpack
There are very few companies creating truly unique, innovative products in the accessory market space. Those that do engineer their designs to stand out, use great materials, make these products useful, and really cater to a specific clientele. HoldFast Gear and Wotancraft have set themselves apart in the photo and video accessory world as companies that offer rugged, durable, premium, and classically styled bags and accessories. I love those organizations for that, and their products are some of my favorite to use and wear.
Few companies have cornered the "modern" photo and video accessory market with much success. It's hard to create products that are aggressively styled and functional, solve a problem, and look good both in the boardroom and on the street. In The Brotographer's humble opinion, Peak Design has conquered the heart of that modern minded individual, and turned itself into the Apple of bags and accessories, but without the premium price tag. Peak Design was kind enough to send me out their Everyday Backpack 30L in Ash.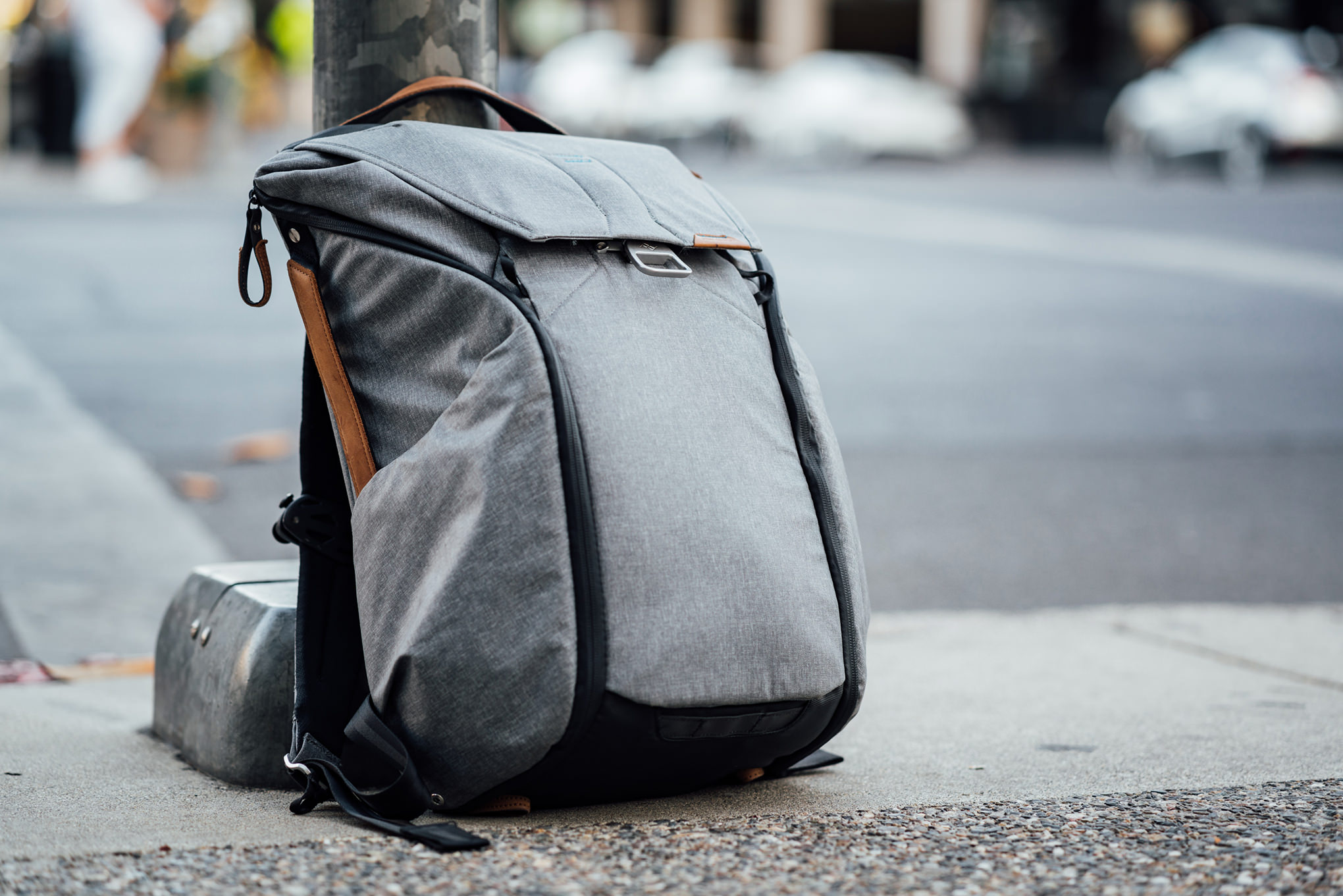 Peak Design Everyday Backpack
Peak design released their Everyday Messenger a few years ago, and the photography world was clamoring for more products designed in the same way. With so many creative people wanting more products, Peak Design obliged with several more bags via Kickstarter. One of these bags was the Peak Design Everyday Backpack. They released the backpack into sizes, the 20L and 30L. Their Kickstarter campaign broke records, and raised $6.5 million.
The Peak Design Everyday Backpack could possibly be the most well engineered and designed photo and video backpack ever created. It seems that every design decision was reached in order to solve a specific problem. From the very top of the bag to the bottom, to the unique interior and dividers, Peak Design made this backpack for not only creative individuals, but also the everyday masses. It truly is designed for everyday use.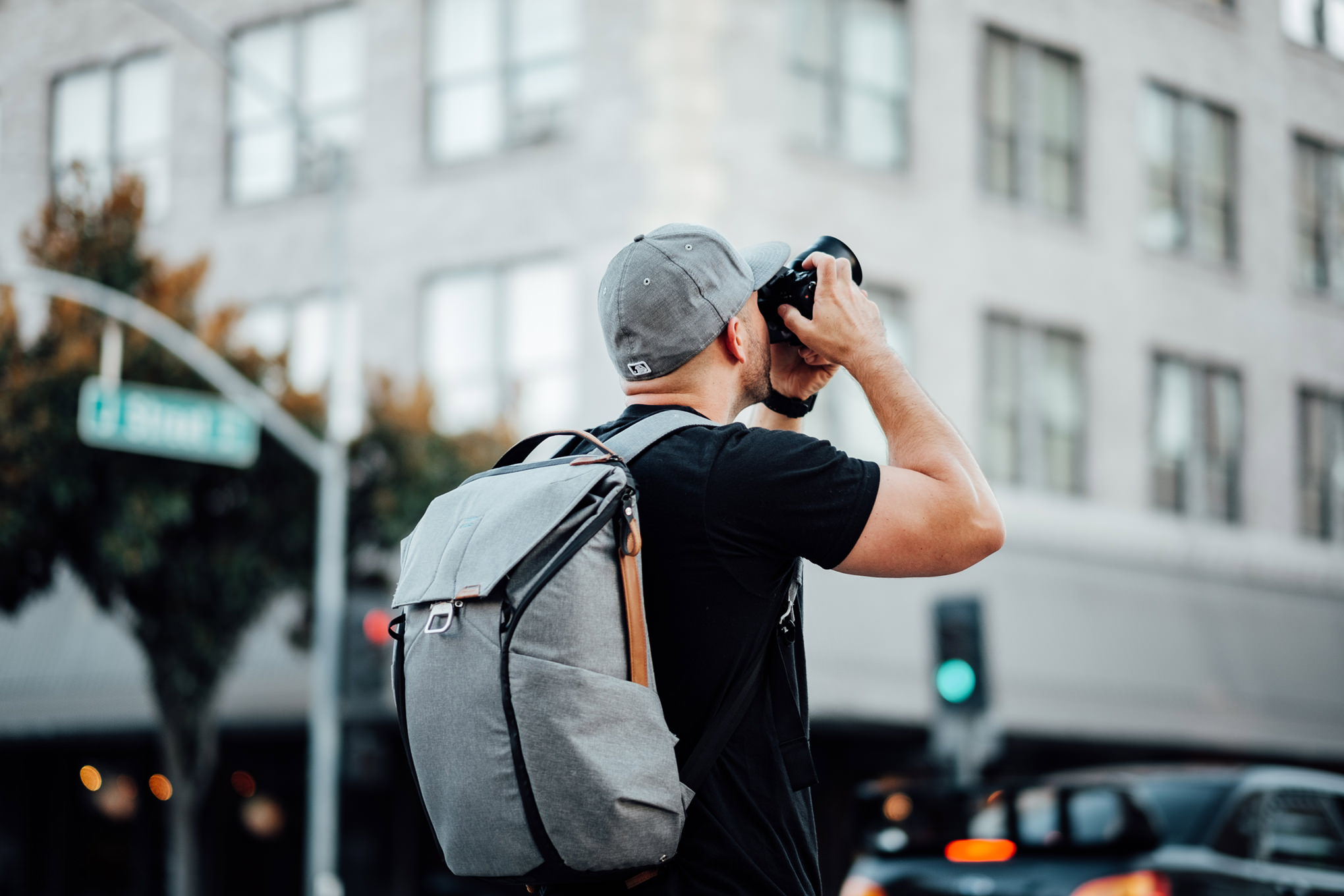 Pros
Doesn't look like a camera bag
Doesn't have to actually be a camera bag
Doesn't break the bank compared to high end bags
Very utilitarian
Ultra durable and weather resistant
Perfect for mirrorless cameras
Well thought out and useful features
Cons
Dividers could be a bit stronger
Fun Features
Zipper pulls can be looped together as a security feature
Capture pro clip fits on shoulder strap
Mavic Pro could easily fit inside or Phantom strapped on outside
Low profile sternum strap and hidden waist strap
Back of backpack has a section to slip over luggage handles
Peak Design Everyday Backpack – Outer
The outside of the Peak Design Everyday Backpack is just as well thought out as the inside. The top and both sides have a nice leather accented grab handle, making carrying it from any angle easy and ideal. Both sides also feature and expandable pocket, ideal for bottles, tripods, speedlights, or other similarly sized items. The Peak Design Everyday Backpack doesn't feature a typical back or forward zippered opening, but does have a top opening compartment. This opening features Peak Design's awesome Maglatch System. The Maglatch is a latch system that makes use of both magnets and a latch, as the name implies. This system also allows for extremely easy opening, and the option of closing the latch by simply allowing the magnets to be engaged, or fully latching it. The genius of this top pouch is that this system allows for this top, large portion of the bag to be expandable. When needed, the Maglatch System can close on one of the other latches. This system has four total size configurations. One of the coolest things about the system is that the slim size and aesthetics of the bag are maintained with any amount of gear in this top pouch. The Peak Design Everyday Backpack also maintains its shape, even without anything in this top pouch.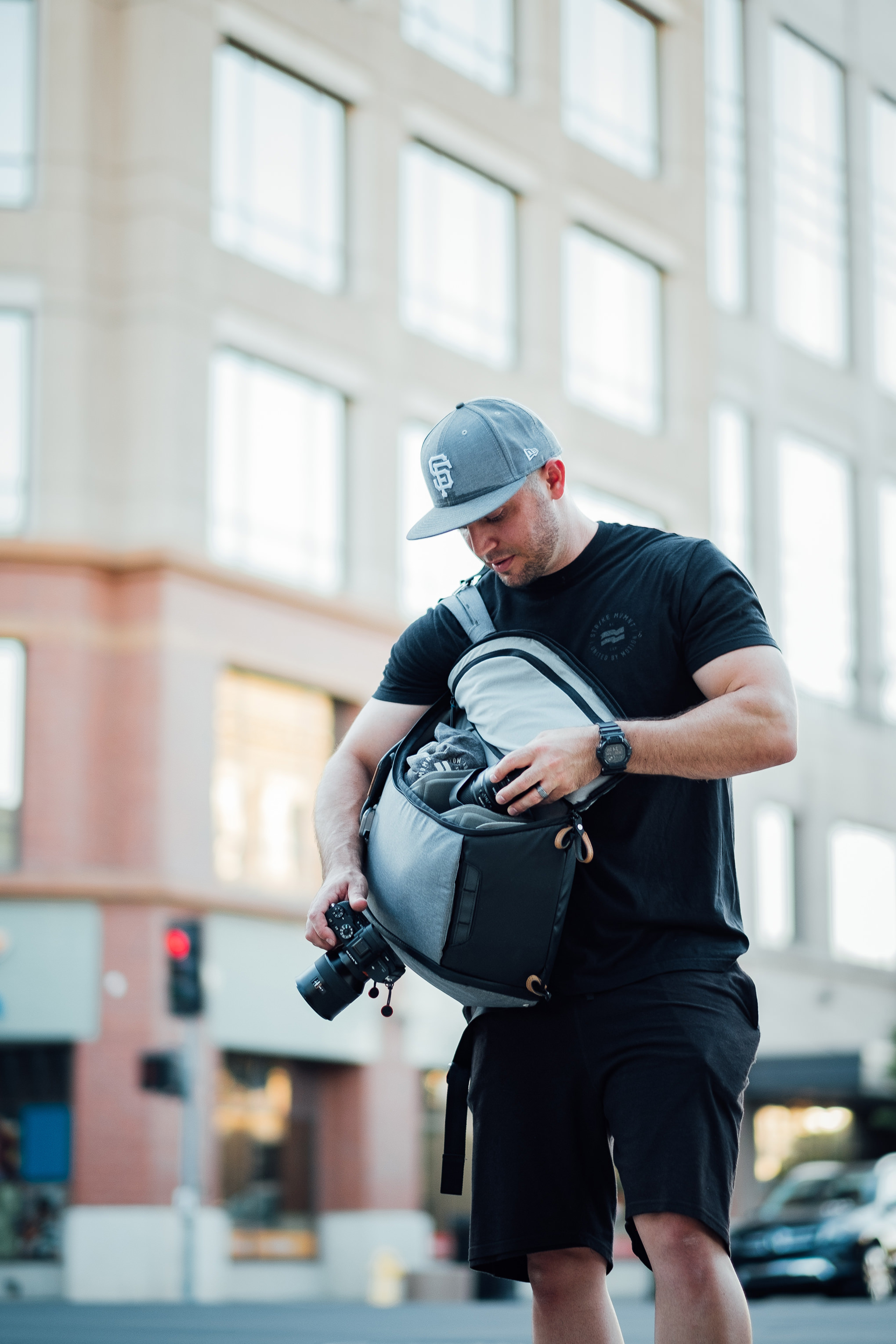 Peak Design Everyday Backpack: (USA

)

 

AMAZON
Peak Design Everyday Backpack: (
UK

) 

AMAZON

Just above this top pouch, on the side that rests against your back, is a top facing zippered compartment. This compartment has three sections to it. The rear most facing section will fit a 15-inch MacBook Pro easily. A smaller section just behind that will fit a tablet, and the Peak Design Everyday Backpack also has another pocket directly behind that for knickknacks, keys, or other small items. I can comfortably fit my wallet, keys, small notebook, headphones, and phone in this section. It is a really indispensable pocket in the bag, and saves me having to put these loose items in the large pocket, where they could possibly fall into other sections of the bag. This small pocket section is also aligned with a nice material that won't scratch your phone or other items.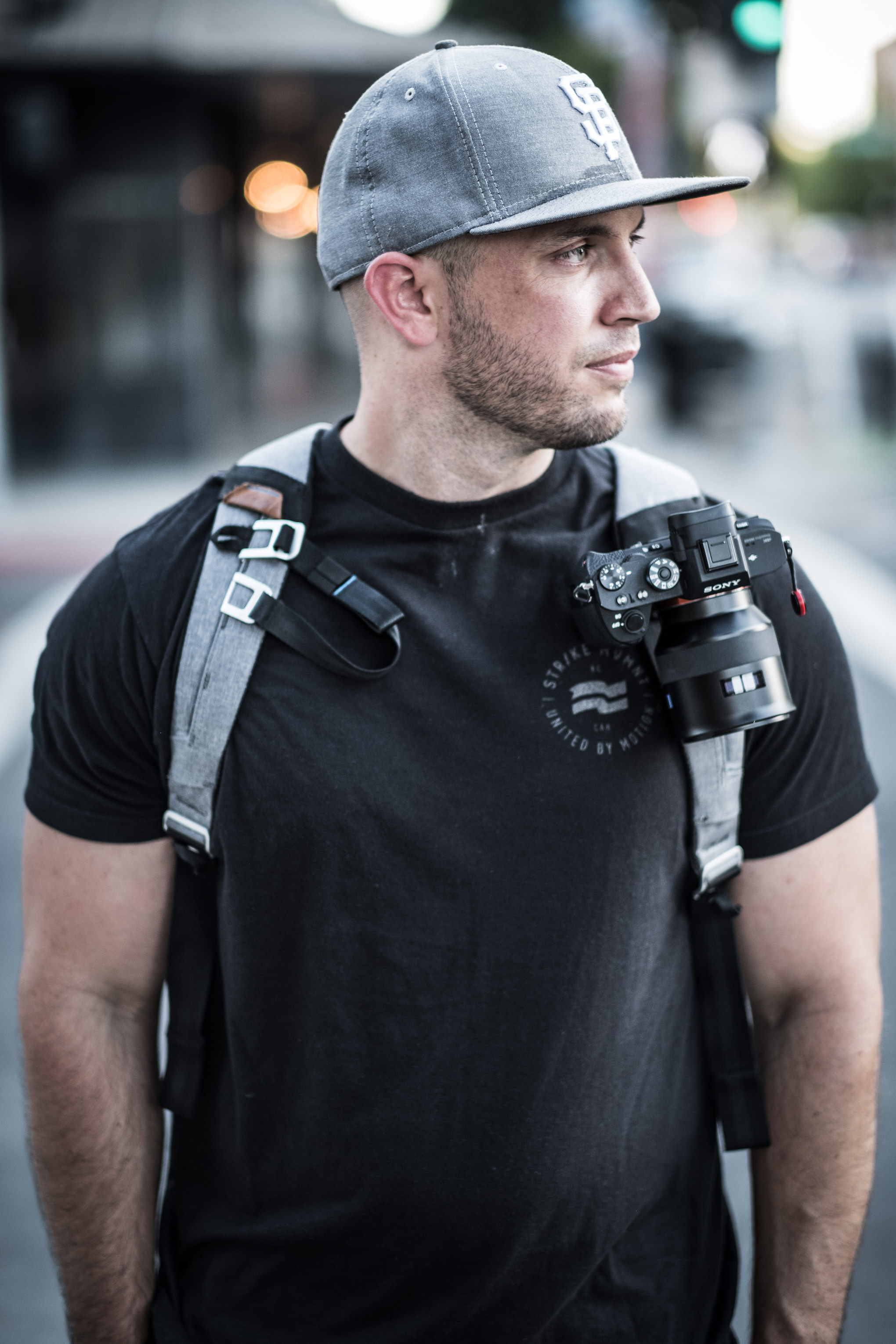 The carry system on the Peak Design Everyday Backpack is also extremely well thought out. The straps aren't too big, but are just padded enough for what you can carry in the bag. The shoulder straps have a system in place that allows them to move and adjust to your body type, whether you are large or small. This system makes the simple strap design work with your body, and is extremely comfortable. The shoulder straps also employ a system that allows them to be made longer or shorter very quickly, in turn allowing the bag to be swung around in order to get gear out or put gear in the side of the Peak Design Everyday Backpack. Attached to the shoulder straps is a sternum straps that can also be removed. This sternum strap is really well designed and easy to use, with beautiful aluminum hooks. The Peak Design Everyday Backpack also has a hidden waist strap, which I haven't ever found the need for, even while fully kitting it out. It's a nice option to have though, and I love that it can be stowed away.
The very bottom of the Peak Design Everyday Backpack has a magnetized closure that hides a few straps that can be crossed across the back of the bag to carry items. This system is ideal for carrying something like a yoga mat or small drone. I use a larger drone, therefore this was out of the question for me. It is a nice feature though, and I can see a lot of people using it.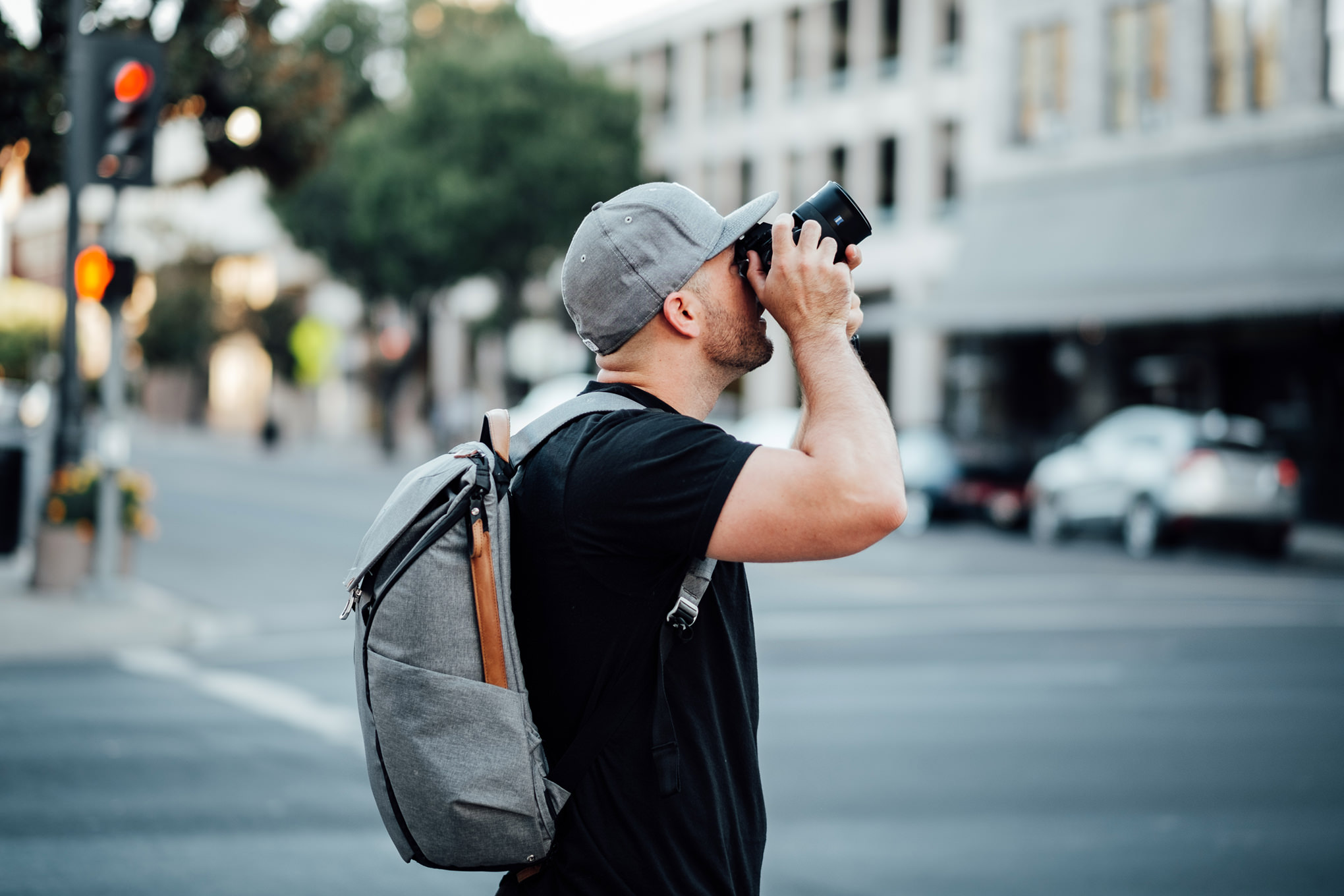 If you're worried about the weather, the Peak Design Everyday Backpack is coated with a "Kodra fabric and weatherproof coat", making it very well protected against the elements. We had strong rains here in California this past winter and spring, and the backpack didn't let in a drop of water.
Peak Design Everyday Backpack – Inner
The interior of the Peak Design Everyday Backpack is just as well designed as the outside. However, the interior's genius is in its simplicity. This simplicity gives the backpack its "everyday" appeal, making it ideal for any situation. No longer do you have to use a separate backpack when you aren't carrying your camera and lenses.
What It Fits
Here are a few different scenarios for carries, varying from an everyday carry, to a packed bag for a photo shoot.
Photo Shoot – Sony
2 bodies with lenses attached
Sony A7rII w/ Zeiss Batis 85mm f/1.8 attached
Sony A9 w/ 70-200mm G Master attached
or
Sony A6300 w/ Zeiss Batis 25mm f/2 attached
Zeiss Batis 18mm f/2
4 extra Sony batteries
Memory cards
Flashpoint XPLOR 600ws HSS TTL strobe
Trigger
Feiyu Tech MG V2 gimbal
iPhone
Photo Shoot – Canon
Canon 1DX Mark II w/ 85mm f/1.2L II attached
Canon 35mm f/1.4L II
Flashpoint Xplor 600ws strobe
Trigger
Memory Cards
Extra battery
Lots of room for any extras needed for the shoot
iPhone
Everyday Carry
Sony A7rII w/ Zeiss Batis 25mm f/2 attached
Zeiss Batis 85mm f/1.8
Top compartment filled with gym clothes
Gym accessories (wrist wraps, headphones)
iPhone
Tabletop tripod
The entire interior of the Peak Design Everyday Backpack is lined with a fabric that allows for the Flexfold dividers to be arranged at any height or direction. These dividers are really a feat of design, and very versatile. The backpack comes with three sets of dividers, and they can each be configured into three separate sections. As a camera bag, the dividers can handle any camera and lens combination up to a 70-200mm f/2.8's length. They handle lenses attached to the camera body a little better than floating on their own. For example, prefer to keep two different Sony bodies with lenses attached in the backpack when I can. When heavier lens is used and a divider needs to be folded to make space for another item, be aware of opening the bag while on its side. Heavier lenses do have a tendency to push the dividers down in this scenario, even more so if no gear is bracing it on the other side. For your gear's sake, I've found it best to open the backpack while standing up if I'm using heavy lenses.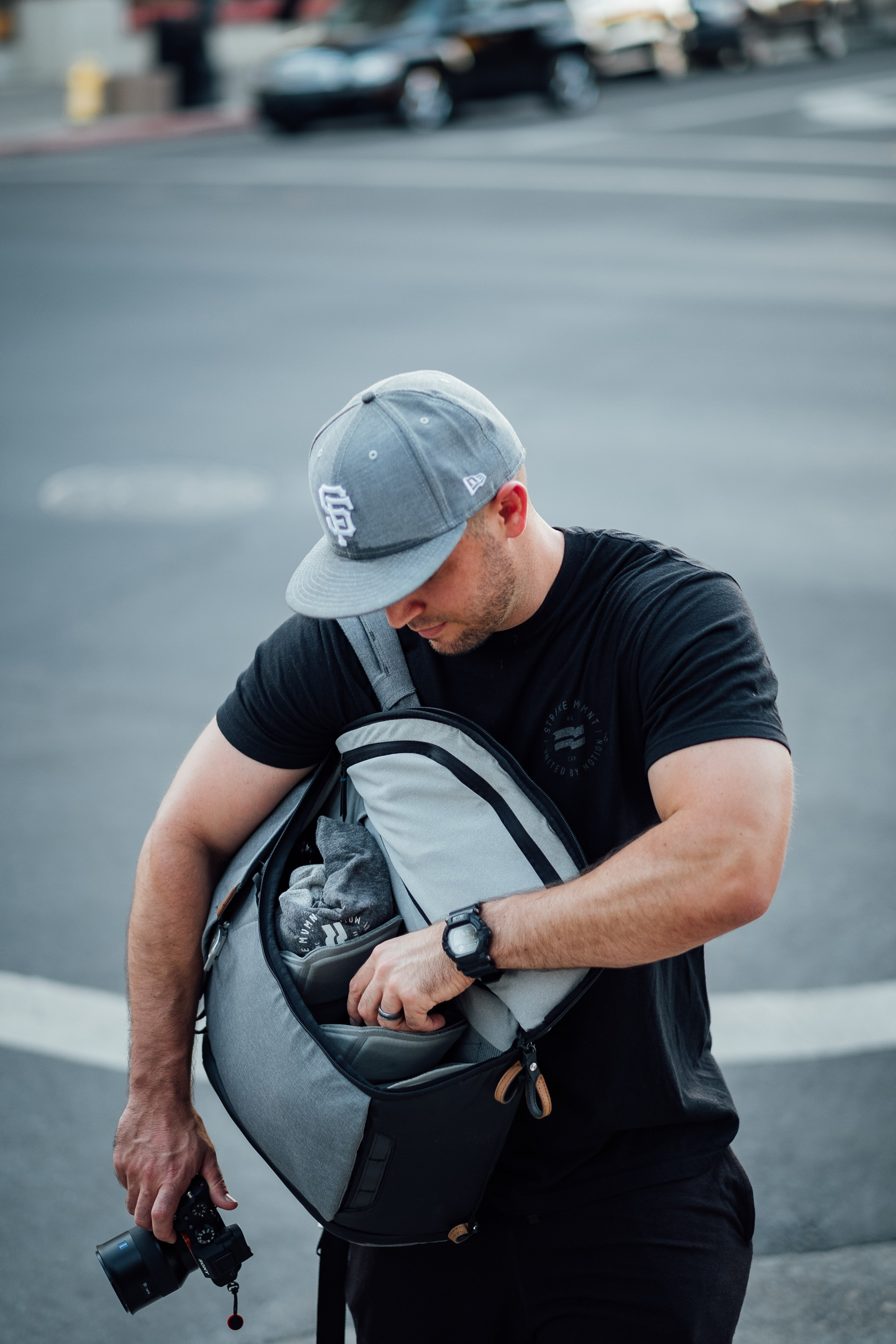 I'm not sure what to call each side's opening. A door, flap maybe? Whatever you call it, these doors help out immensely with additional items. In one side there are several small pockets that fit Sony A7rII batteries perfectly. There are also larger pockets and a main section for other items. Peak Design crammed as much engineering and design into the backpack as they could.
The Long & Short Of It
The Peak Design Everyday Backpack is exactly that. While I may enjoy the pure aesthetics of some other bags a bit better, the "everyday" designation really fits for this backpack. In an average day, I work out of this backpack, carry both camera and gym clothes in it, may take some images of my kids doing day-to-day activities, and that's about it. Whenever I'm reviewing gear, I throw it in the bag as well, in order to use it as much as possible.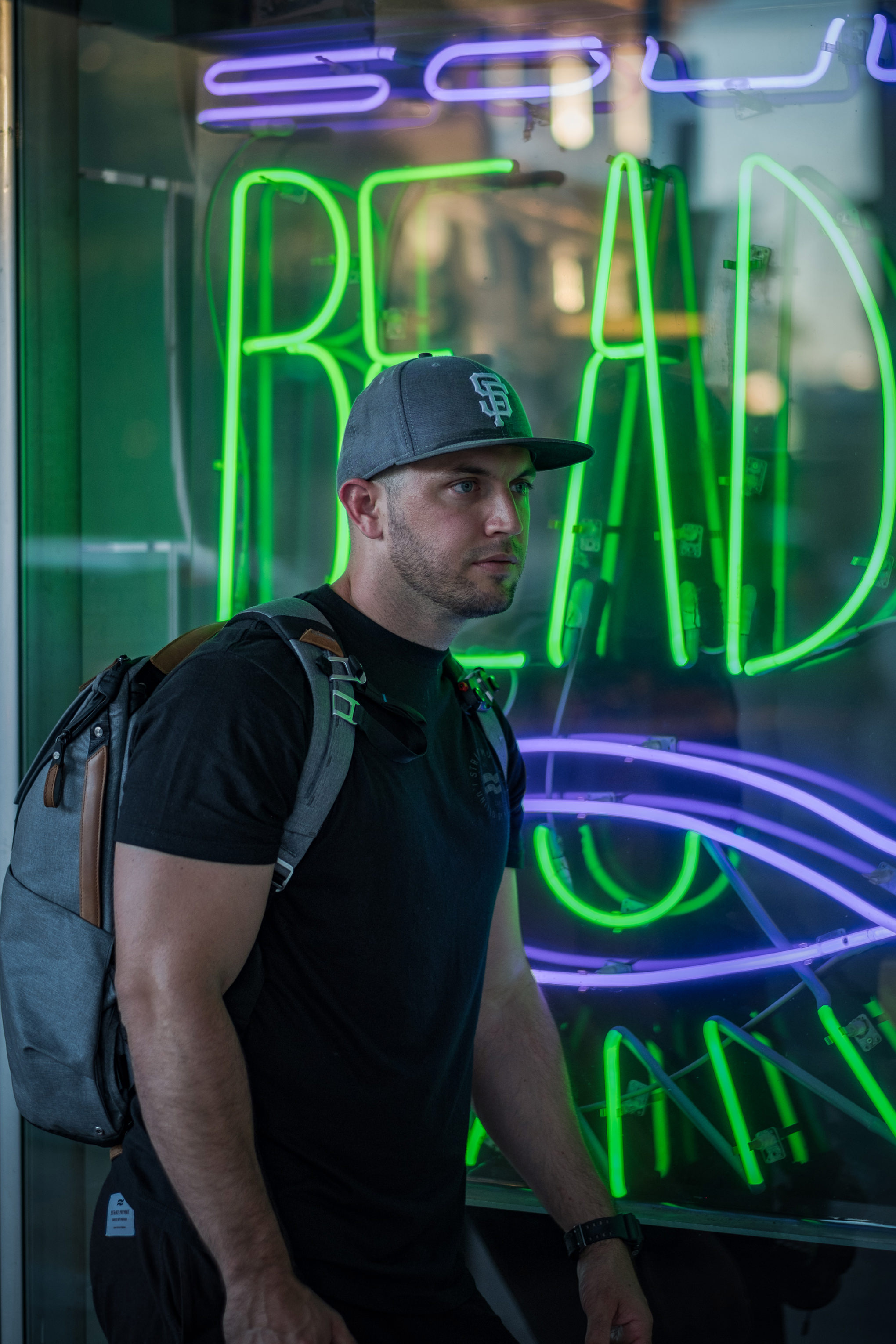 The Peak Design Everyday Backpack is a jack-of-all-trades, without the "master of none" title, and definitely excels in certain things. As an everyday bag or a mirrorless camera carry, it does great. It starts to get a little heavy as I load it with Canon gear though, although I don't think that is what it was intended for. Packed with mirrorless cameras is what the Peak Design Everyday Backpack is designed for.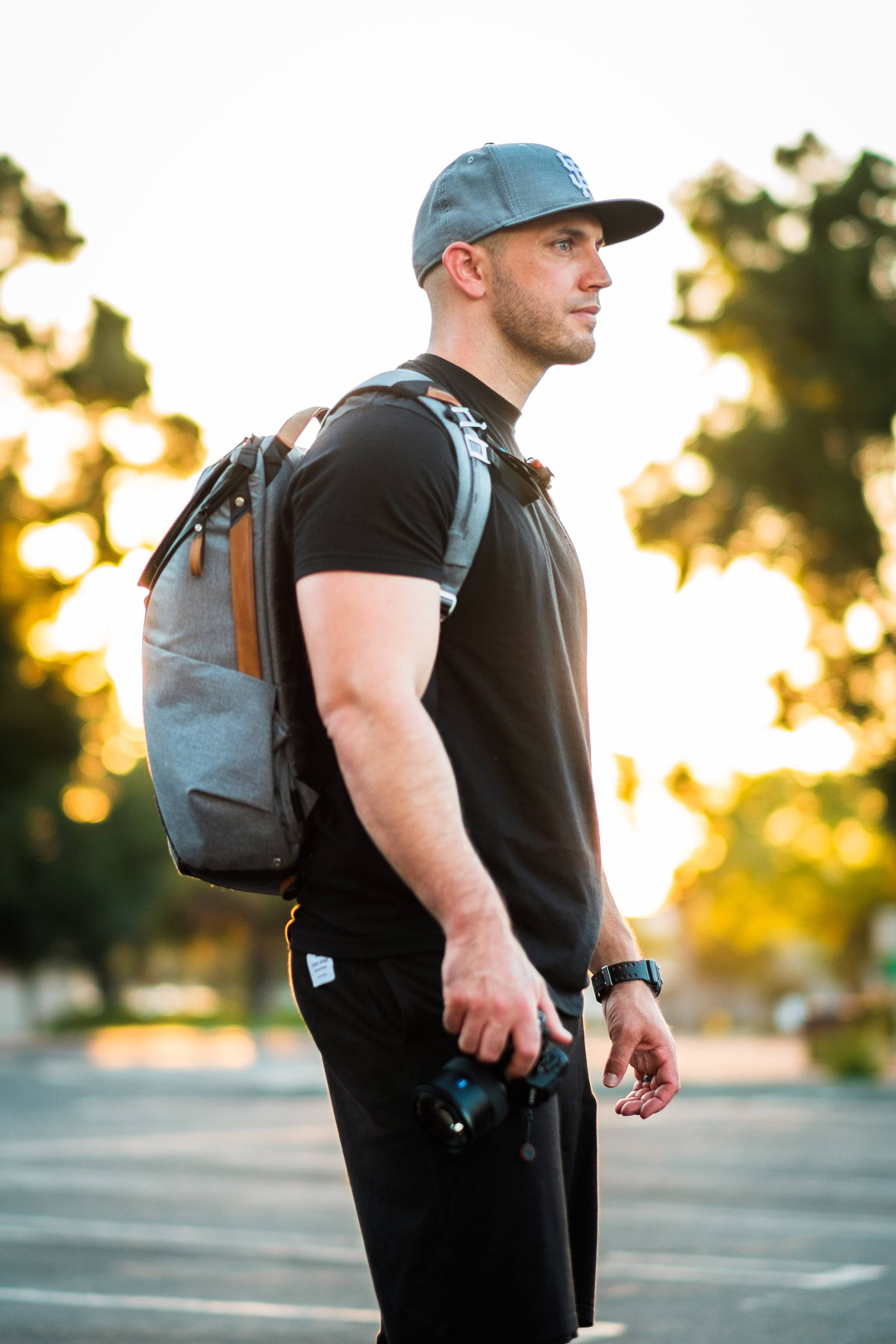 Most companies over market, and under deliver. I've found that Peak Design doesn't fall into that category, and I'm looking forward to using more of their bags in the future. The Peak Design Everyday Backpack 30L gets a Five Star Rating from The Brotographer, and is highly recommended. Well done guys, this is a backpack that delivers.
If you'd like to purchase the Peak Design Everyday Backpack, please consider using our affiliate links below. We make a few dollars when you use our links, and it helps The Brotographer make more content like this.
Peak Design Everyday Backpack: 

AMAZON
Peak Design Everyday Backpack: (
UK

) 

AMAZON

Peak Design Everyday Backpack Review

The Peak Design Everyday Backpack lives up to its name.

PROS

Doesn't look like a camera bag

Doesn't have to actually be a camera bag

Doesn't break the bank compared to high end bags

Very Utilitarian

Ultra durable and weather resistant

Perfect for mirrorless cameras and even DSLR's

Well thought out and engineered features

CONS

Dividers could be a tad bit stronger





It's An Everyday Backpack....Seriously
Purchase The Everyday Backpack