Over the last few years, technology has advanced exponentially in the photography and related industries. It is a wondrous time to enjoy technology. Camera tech, sensors, lenses, computers, and accessories have breached into new territory as of late it seems. In addition to those items, flash has also recently come a long way in a short amount of time. It seemed like only yesterday that screwing on ND filters was the norm when shooting wide open in the middle of the day with flash. External battery packs were also big and bulky, even for the photographer who needed a portable, yet powerful setup.
There are many newer portable studio monolights, but one company paved the way in this field, and still remains the biggest, most popular, and highest quality brand in many areas. That company is Profoto. Come to be known for their industry leading flash and customer service, Profoto remains at the top of the photographic flash world.
In an industry that moves quickly in some areas, it is interesting to see a product remain at the top of the heap for a long period of time. Since its game changing release in 2013, the Profoto B1 has become the go-to portable moonlight for professional photographers. Before the B1, high-speed sync and TTL functionality were not the norm, nor was the relatively small form factor and small battery.
CHECK OUT THE REVIEW ON YOUTUBE!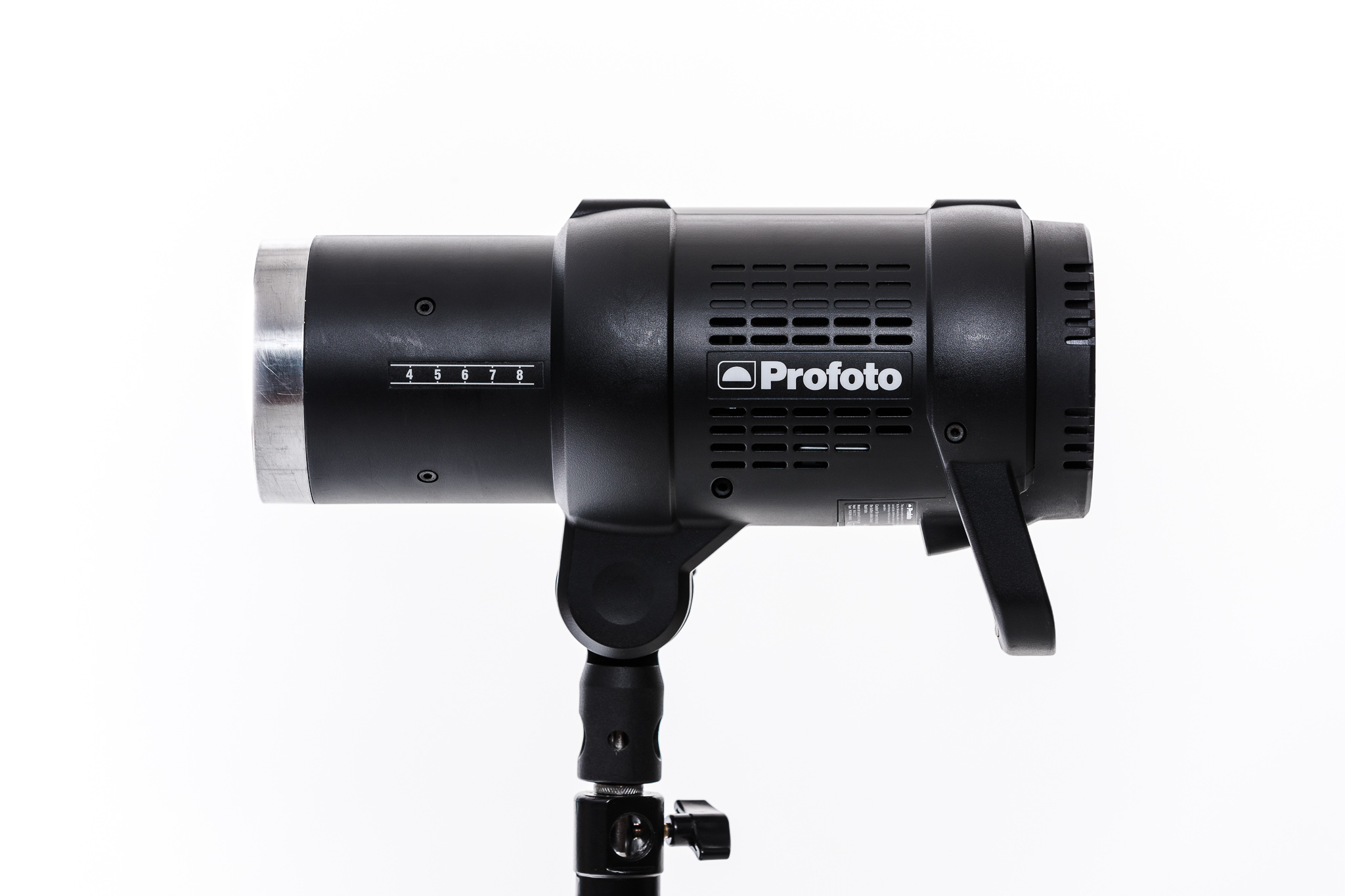 The fantastically designed B1
With the Profoto B1, photographers now had a 500 watt second portable moonlight in a rugged, dependable package. Only recently have companies begun to slowly catch up in features. However, most still remain behind in other areas. In case you aren't aware of the Profoto B1's specs, here they are:
Maximum Watt/Seconds
500Ws +/- 1/20 Stop
Display
LCD Indicators for:
Power in 1/10 stop increments
Battery charge level
Modeling light status
Recycle alert: Beep, Dim, Beep and Dim, silent
Sync: Slave, radio channel and group
Back panel control:
Modeling light button
Sync button
Test, On/Off button
Power dial
Flash Variability
In 1/10 or 1 Stop increments 9.0 Stops:
2.0-10 power level (1/256-1/1)
2.0-500Ws
Recycle Time
Minimum/Maximum: 0.1-1.9 sec.
Quick Burst Mode: 20 frames per sec.
Flash Duration
Normal mode (t0.5): 1/11,000 – 1/1,000 sec. min/max power
Freeze mode (0.05): 1/19,000 – 1/1,000 sec. min/max power
Color Temperature
5,600K
Normal mode:
+/- 150K over entire power range, +/- 20K flash to flash
Freeze mode:
+/- 800K over entire power range, +/- 50K flash to flash
Beam Angle
77 Degrees with built-in reflector and opal protective glass
Modeling Light
20W LED (70W tungsten equivalent)
Replaceable by service tech.
Modeling Light Control
Off / Proportional / Free (full) 5.0-100%
Wireless Remote
Yes, via optional Air Remote TTL-C/N, Air remote, Air USB (Profoto Studio) Wireless range:
Up to 1,000′ (300 m) for normal triggering
Up to 330′ (100 m) for TTL with optional Air Remote TTL-C
Max Sync Speed
Up to 1/250 sec. in normal mode
Up to 1/8,000 sec. in High Speed mode (requires free firmware update)
Operating Voltage
100-240 VAC, 50/60 Hz, Self-sensing
14.8 VDC/3 Ah via included, rechargeable battery
Auto Power Off
Yes, after 60 minutes of disuse
Sleep mode after 30 minutes of disuse
Battery Type
Lithium-ion
220 Full power flashes Battery life: 300 charge cycles (to 80% left)
Dimensions
Length x diameter:
Body only: 12.2 x 5.12 (310 x 130 mm)
With 5/8″ (16 mm) stand adapter: 12.2 x 6.69″ (310 x 170 mm)
Weight
6.61 lb. (3.0 kg) Including battery
Specs are one thing, but how does the Profoto B1 perform? Simply masterfully. My main area of testing involved portraiture, with high-speed sync and TTL functionality being an absolute must. When you're shooting children in a family portraiture situation, you know that time is of the essence. Bokeh is also of the essence! With me previous unnamed 640 watt second strobes, shooting at wide apertures in bright sunlight was a pain in the neck. I'd have to bring a variable ND with me, manually set the power on the strobe, take a reading, then attach the ND filter and darken it while on my lens. This had 2 effects. First, it made it much harder to focus, as there was obviously a dark piece of glass in front of my lens. Next, if you're a portrait shooter who values your glass and has saved up for an expensive portrait lens, why would you want to put another piece of glass that is of a lower quality in front of it? I know that a lot of people will say that doesn't make much of a difference, but when you pay that much for a lens you really want to get the most out of it.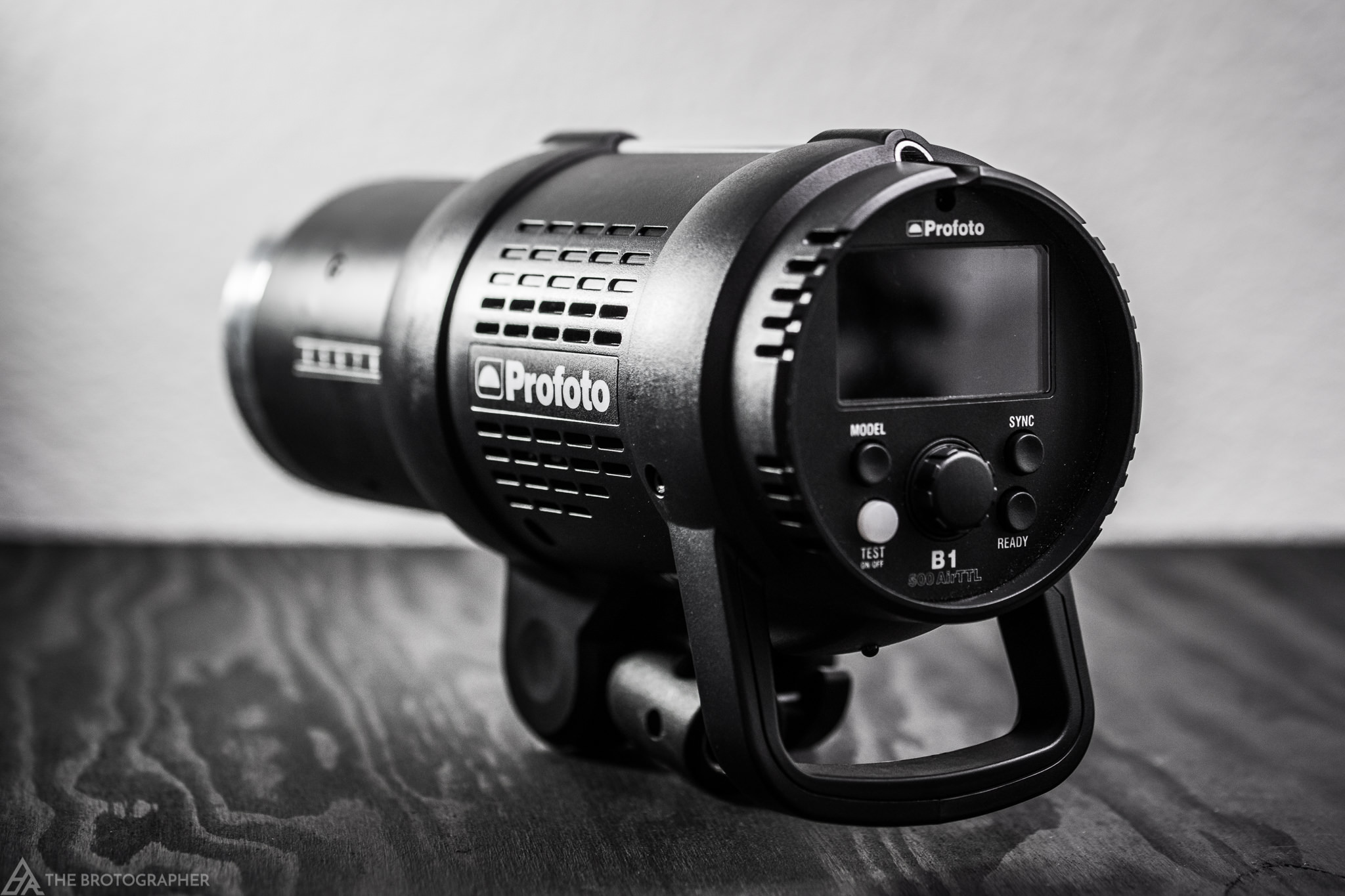 Controls of the B1
If you did want TTL and HSS functionality, you could also use speedlights. However you run into ease of use and power output issues with this solution. In order to get the same power output as one monolight, you'd need several speedlights, especially if HSS is needed. Then you're going to have to bring 3-5 speedlights, mount them to brackets, which then becomes a pain to modify. In my opinion, just bring a monolight.
Profoto B1 – How Does The TTL Perform?
10/10 on TTL performance. I only used the Canon 1DX Mark II in my testing. Initially, the TTL was way off. But after updating the firmware on the AirTTL Remote, I was good to go. Depending on my background, I'd have to adjust the TTL accordingly, but it was not tough at all. It's a really reassuring feeling to know that you can get your shots in 2 shots or less. Previously, with my non-TTL or HSS strobe, this process would have taken significantly more shots.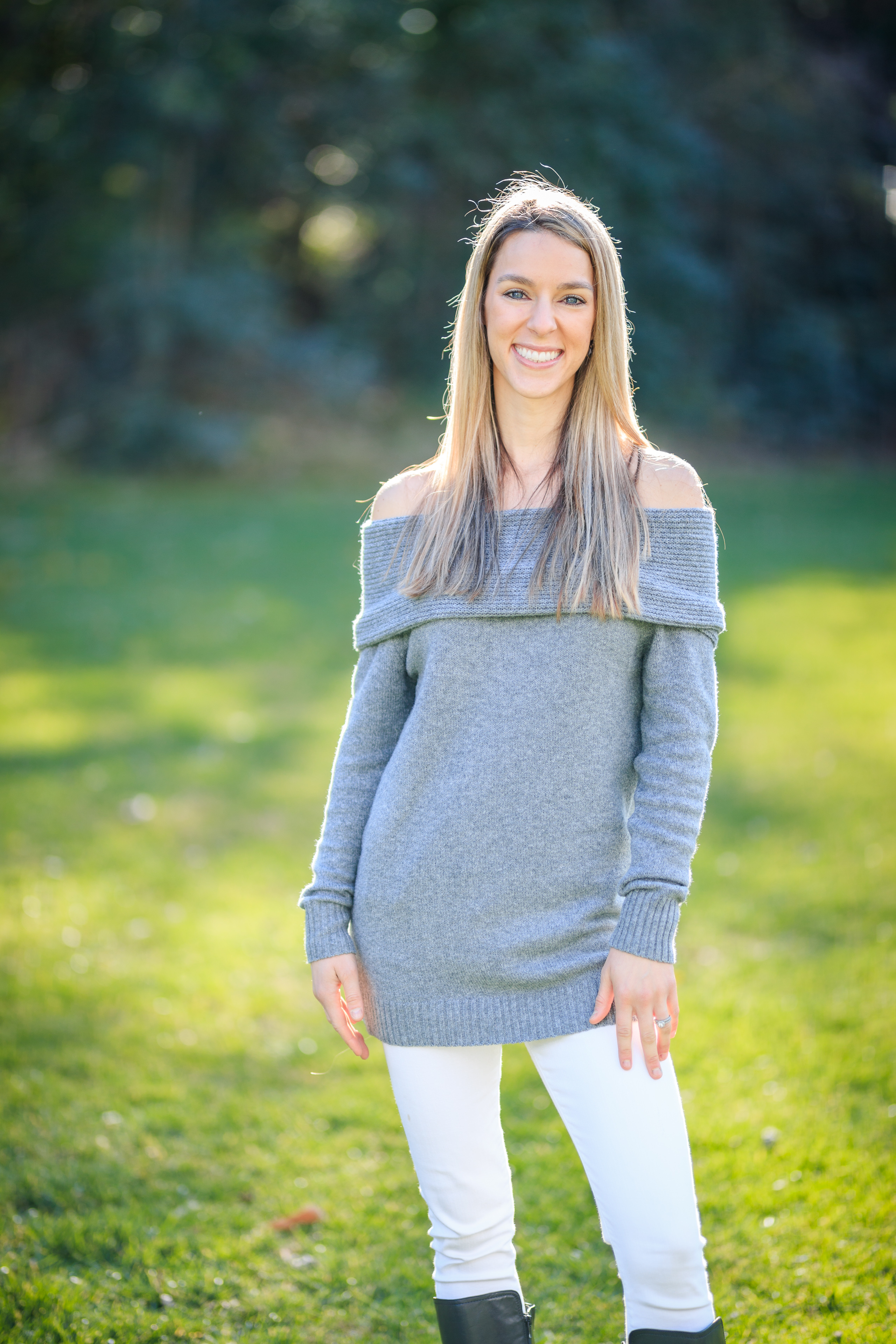 The TTL nails exposure
Many strobes have accurate TTL these days though, so what makes the Profoto B1 stand out? Well I stumbled on a feature that can come in very handy. With most strobes that have TTL functionality, you have no clue the real power output that the strobe is using from shot to shot. With the Profoto B1, the power output will show on the back of the strobe. This can come in very handy if you'd like to switch over to manual mode in order get identical exposures from shot to shot. It's not a "flashy" feature, but one that no other portable monolight that I've come across has.
You don't have much time shooting kids, so the TTL is very useful
Profoto B1 Recycle Time and Flash Duration
The Profoto B1 is used by sports photographers for a reason. Its recycle time ranges from 0.1 to 1.9 seconds based on the power output, and in Quick Burst Mode the Profoto B1 can fire off 20 flashes per second in it's low power setting. While shooting an athlete or fast moving subject in studio, this feature is really cool, especially when shooting with a high frame rate camera. Additionally, the flash duration of the B1 is nice and short at 1/11,000 sec. at minimum power, and 1/1,000 sec. at full power, more than short enough to freeze action in a darker studio environment.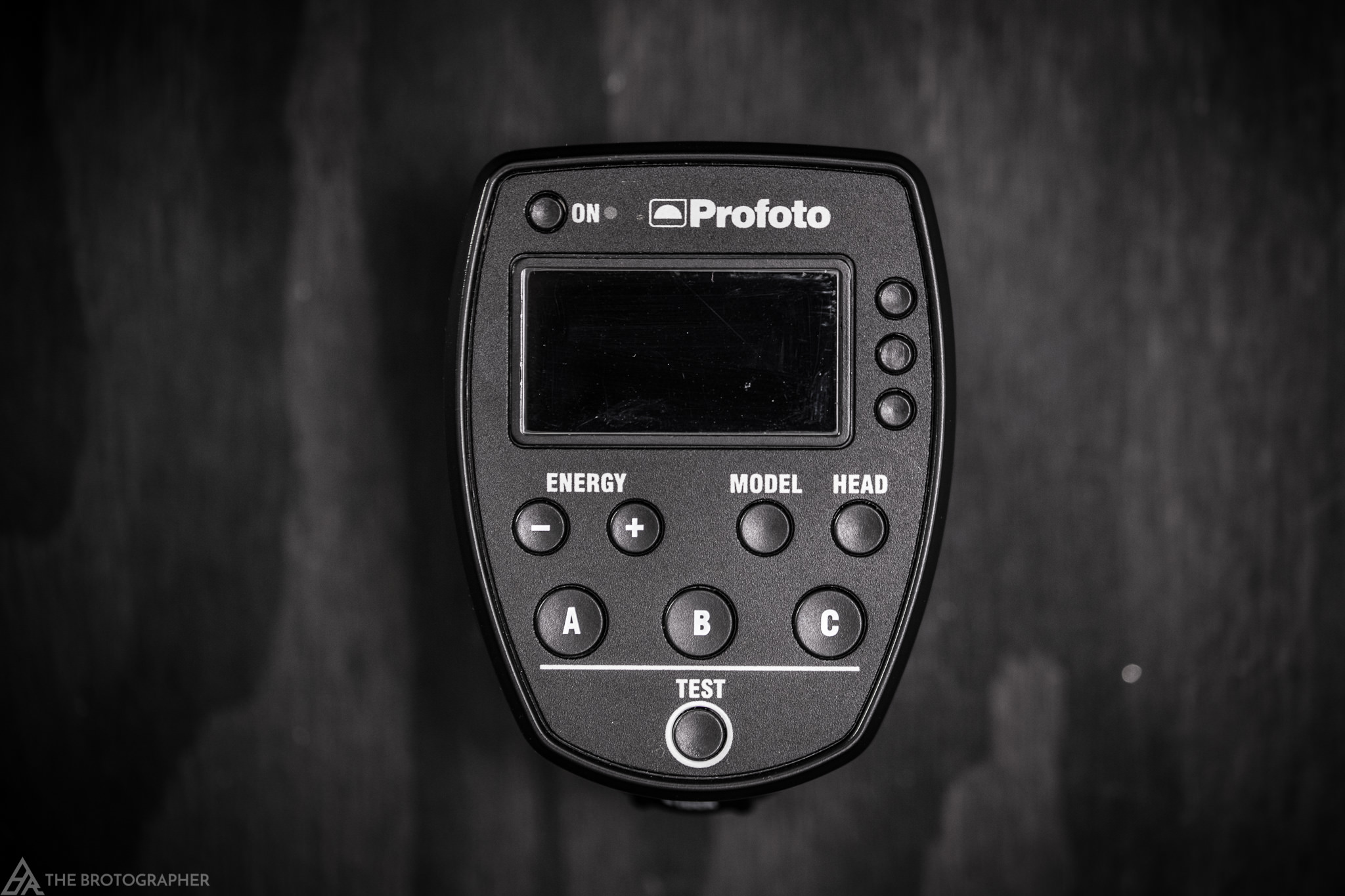 The Air TTL Remote. The best trigger of any system.
Profoto B1 Modifiers
Modifiers are kind of a big deal for me. I enjoy trying out different ways to shape the light, and different situations call for different kinds of light modifiers. Compared to other brands, the Profoto modifiers are much more expensive, but they are made to last. However, I think they are actually a little bit too expensive for what they're offering. When it comes to lights with other mounts like a Bowens S mount, a variety of other manufacturers make modifiers, driving down the price just a bit.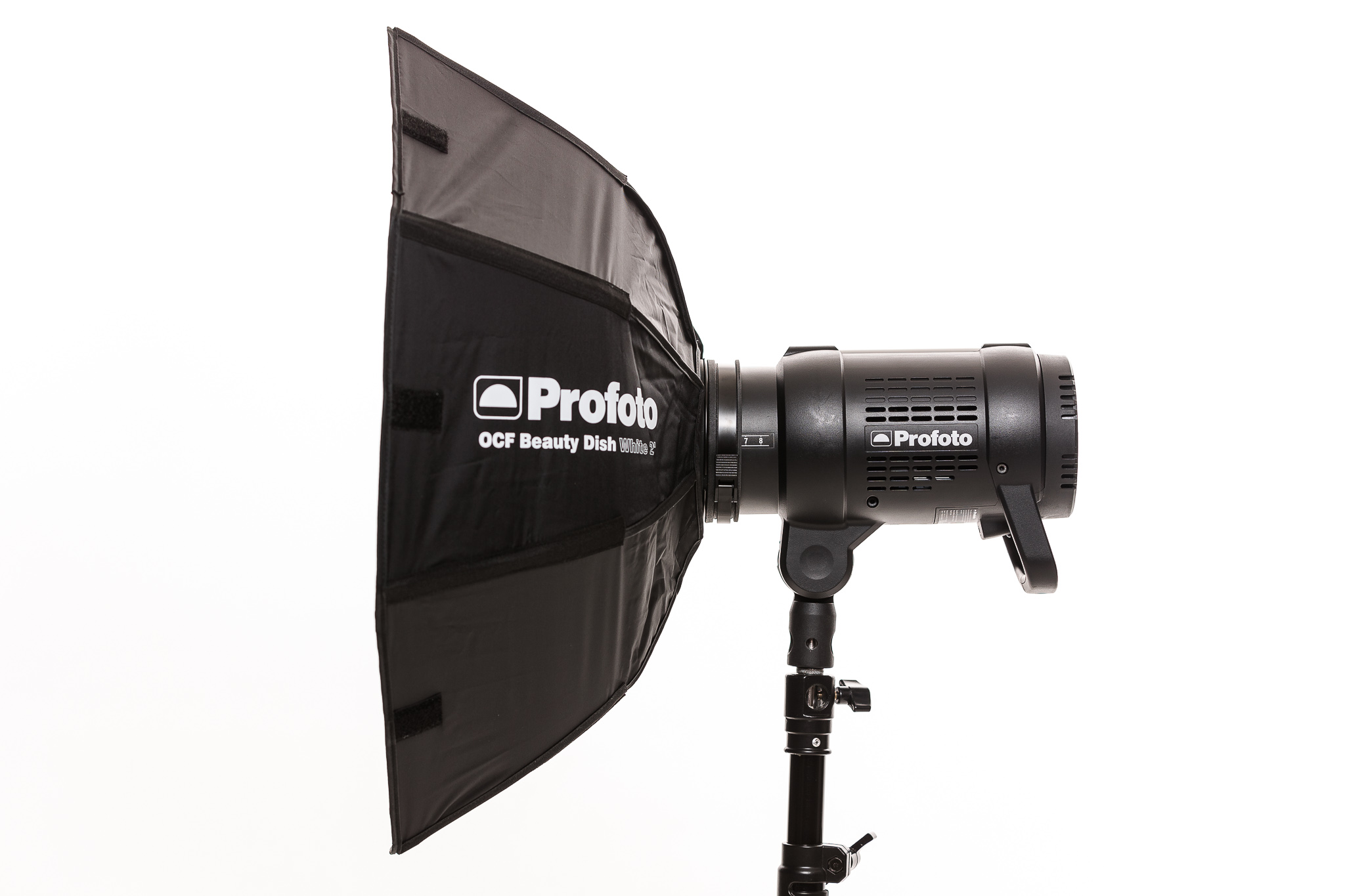 The Profoto mount is amazing
Profoto modifiers are so expensive that I don't feel the ability to throw them around like I would with another brand. That is kind of a big deal to me, as my modifiers aren't ever in a protective case. They're always loose and thrown around. The speed brings that Profoto makes further modifiers are built to last though, even if the modifiers itself breaks. Profoto does offer modifiers that have a "pop-up" design, and modifiers where you have to attach the rods to the speed ring. Having either as an option it is great.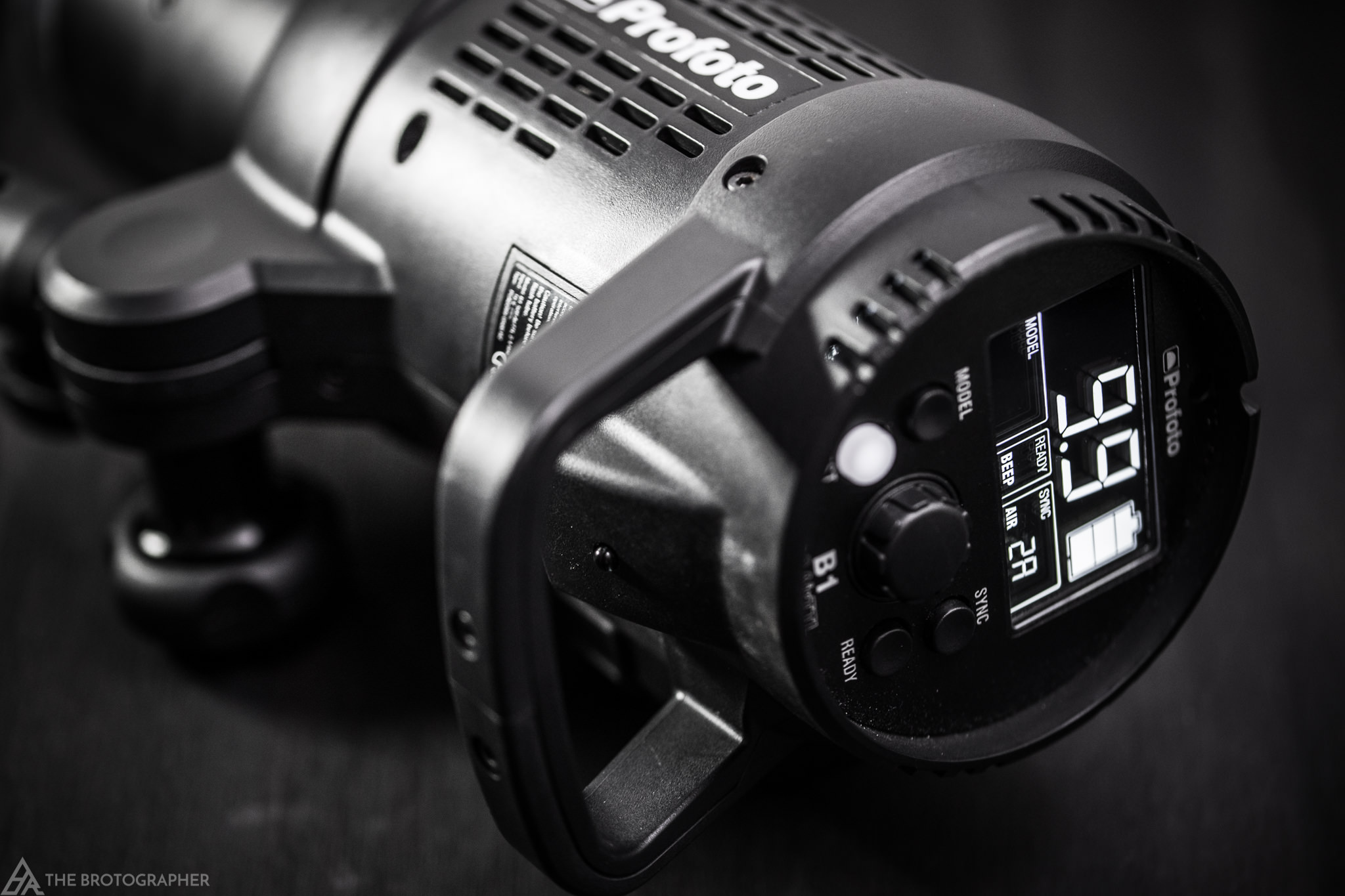 I love the handle of the B1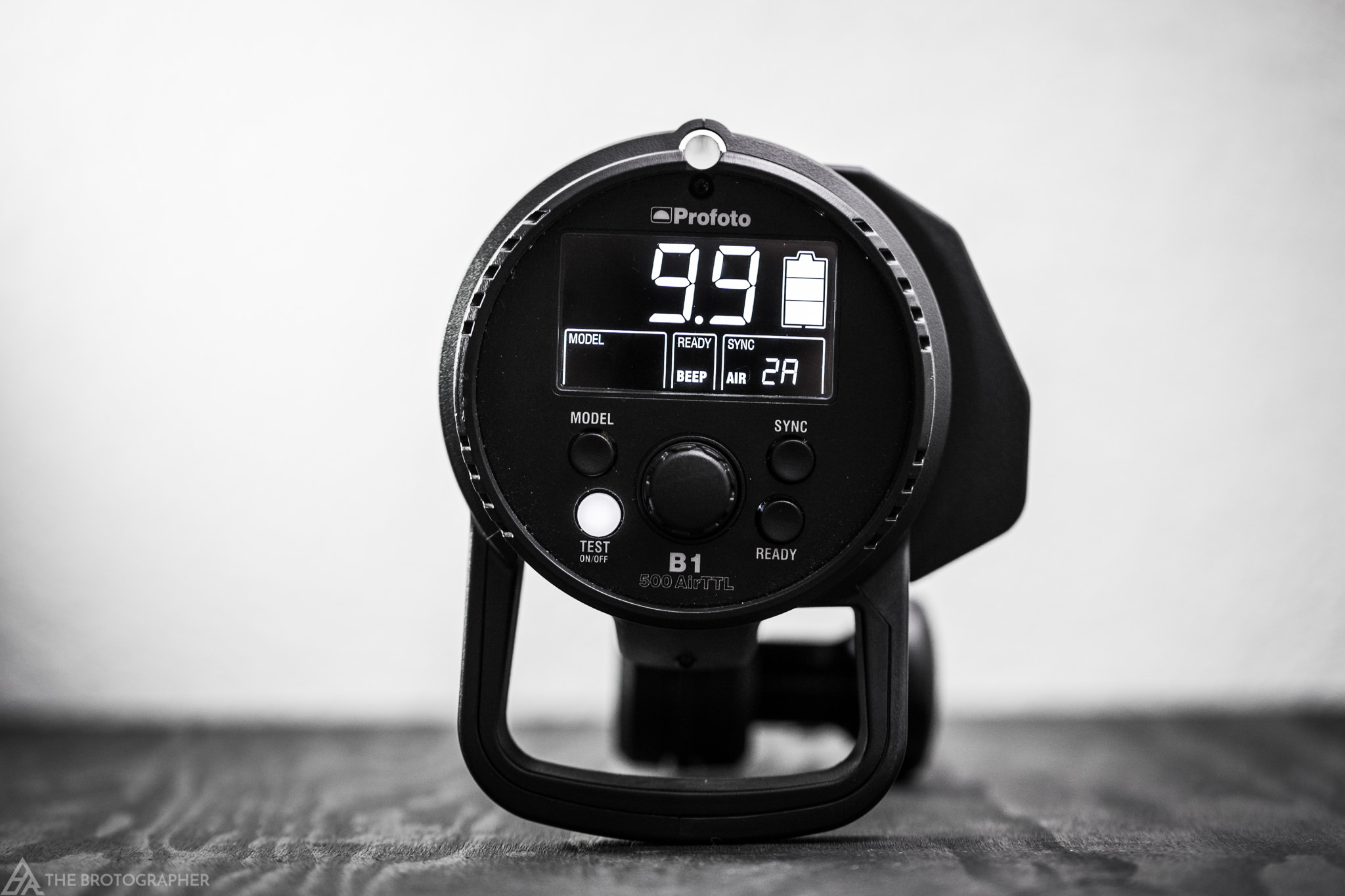 Readability and usability of the B1 is great.
Profoto B1 Overall Use, Reliability, and Experience
Like I have said before, my main use for the Profoto B1 lights was portraiture. In that environment, I had a very good experience with these 500 watt second lights. Set up is very easy with the B1's. The modifier amount is very easy to use and attach the modifier to the light. One major positive in favor of the Profoto B1 is the neck. What I mean by the neck's the joint where the light can angle upwards or downwards. The Flashpoint Xplor 600 has a terrible neck joint, with a stepped design. The Profoto B1 makes use of a simple twist knob, and does not have a stepped joint, which allows for precise angles to be achieved with the light. This doesn't seem like a big deal, but little features like this really make using daylight much easier.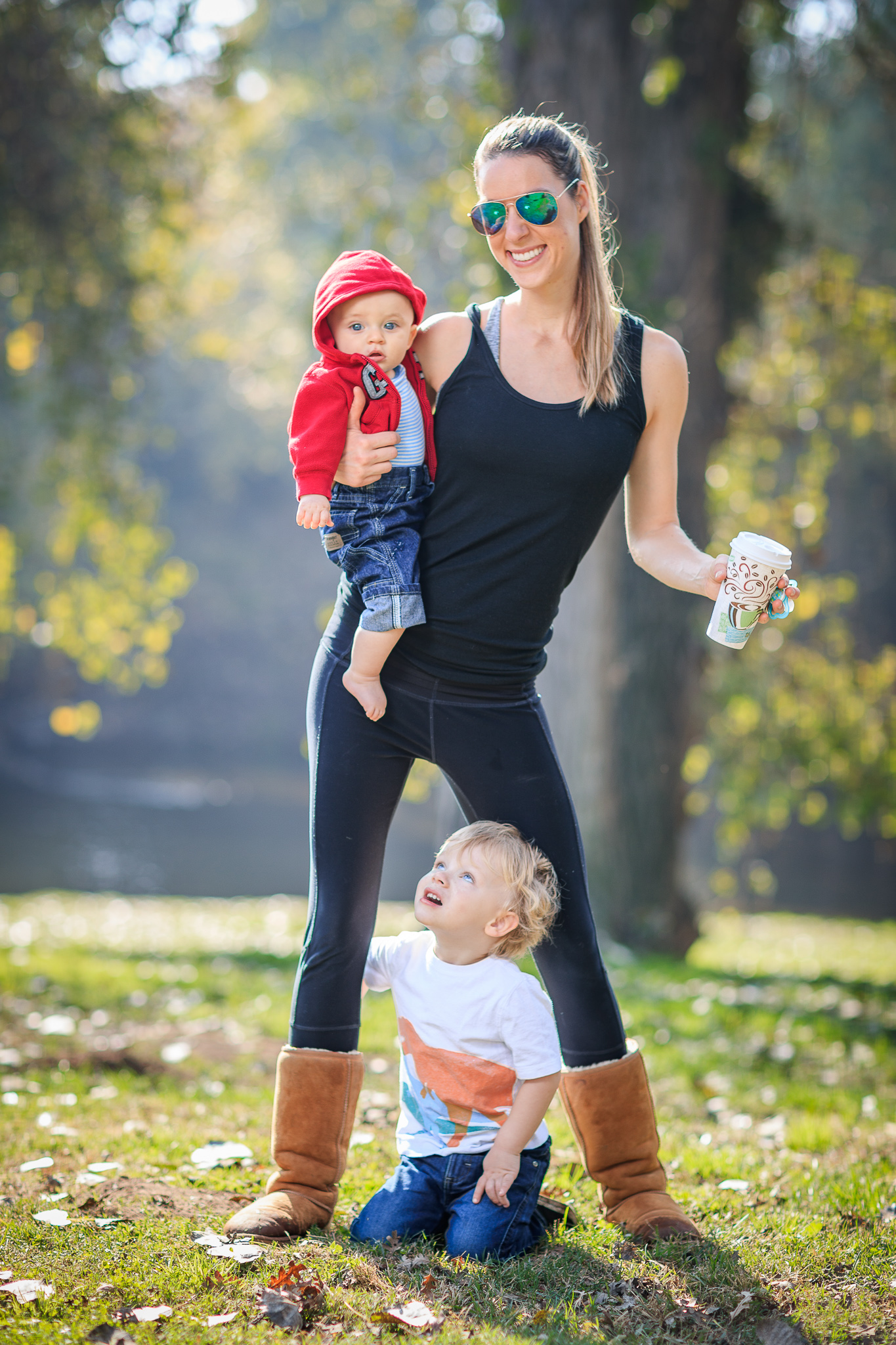 Capture those moments with great lighting in mid-day sun
A feature that you may want to take a look at to see if it is right for you is the Profoto B1's recessed light design. Because its recessed nature, the initial spread of light is contained a little bit more than and open bulb design. This achieves a narrow throw of 77 degrees. This may work for you or against you, but just be aware of it when looking at lights. The narrow throw makes it a little bit harder to fill a soft box fully, essentially making a smaller light source then the overall dimensions of your soft box. The Profoto mount does allow the modifier to be pulled forwards or backwards, allowing for a change in the spread of light a little bit, but the throw will be nowhere near and open bulb design. If you don't want a crazy wide throw of light, then this may work in your favor actually. It is just something to be aware of. A positive of this design is that it is a little bit easier to control the light with the Profoto B1.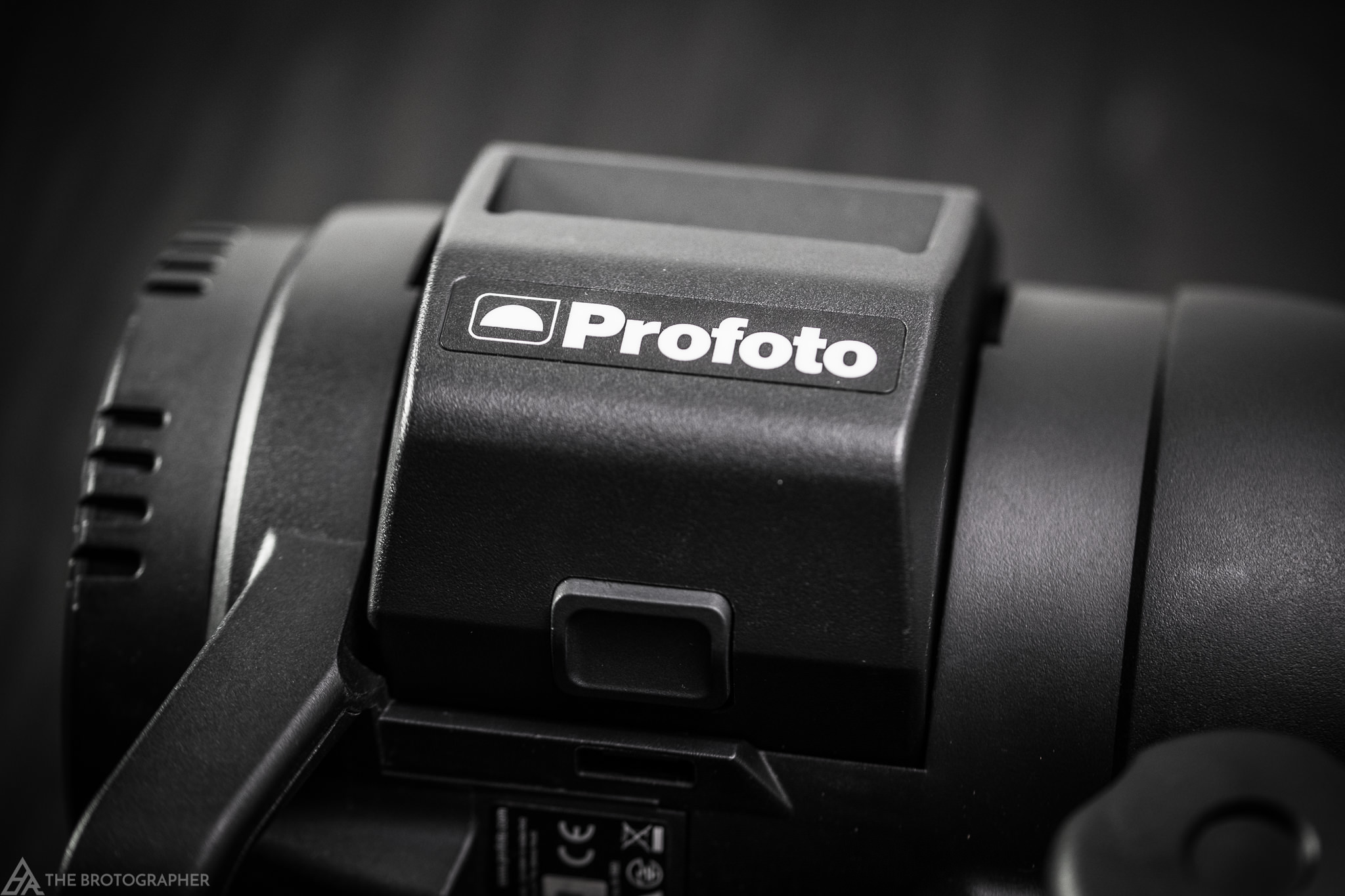 The B1's battery pack is useful, but could hold more flashes.
Conclusion
The Profoto B1 has been on the market for several years now, and remains at the top of the heap in terms of quality, reliability, build, ease of use, and overall features. That does come with a cost though. A single light will run you almost $2100. At the time of this review, a couple resellers are throwing in the Air Remote for free, which is almost a $400 value, so that is a plus. A few years ago I would have said that if you are a professional photographer then you absolutely need this light, But there are definitely more options these days. However, with the increased competition in the lighting market, no one has matched the overall build, reliability, or customer service that Profoto provides. That is worth thinking about. Professional photographers need to be able to rely on their gear and even the craziest of environments, and that is exactly the types of environments that the Profoto B1 has been thrown into all over the globe. I still think I would recommend the Profoto B1 to these professional photographers who need the best at all times. If you aren't a full-time professional, then I think you have a little bit harder choice to make. You can definitely get more bang for your buck with another brand, and get 90% of the features of the Profoto B1. However, you may or may not get the reliability or customer service depending on where you buy that light. So there is definitely a trade-off. Only you can make that choice, and only you know your budget. The only real downside that I can see in this light is the number of flashes per charge on the battery and the overall cost of the system. Other than that, it is a wondrous piece of equipment and engineering. I would be more than happy to use the Profoto B1 in any environment, and you won't be disappointed if you make the choice to dive into the Profoto system.
Profoto B1
The Profoto B1 is king of the flash game, but is it worth it for you?
PROS
Exceptional build quality
Reliable
Great mount
Best trigger on the market
Great customer support
Accurate TTL
CONS
VERY expensive
Limited third party modifiers