The Future of Remotes
There are so many companies creating great camera accessories these days. It seems like with every feature lacking in a new camera release, another company steps in to fill the void. Talented programmers are coming up with solutions to help photographers and videographers solve problems. This is truly an amazing time to be a creative.
Alpine Labs is one of those companies that is stepping in with smartphone connected camera accessories. Their accessories are centered around remote controlling your camera. With any piece of hardware that can be controlled from an app, the software is the most important aspect. Whether or not it is intuitive, simple, and functional is far more important than a flashy piece of hardware. Apps that fit that bill can take companies a lot way. The other thing about software-based accessories is that they are easily updated, and if the company fully supports their product, customers can get a long life out of their products.
Alpine Labs newest product is the Pulse camera remote. This tiny Bluetooth enabled product gives wireless control of many features of your Canon or Nikon camera, as well as added features. The Pulse camera remote gives wireless control of aperture, shutter speed, and ISO. In addition to that control, the Pulse camera remote gives many cool and new features. One of the things that the Pulse camera remote will probably be used most for is its time-lapse feature.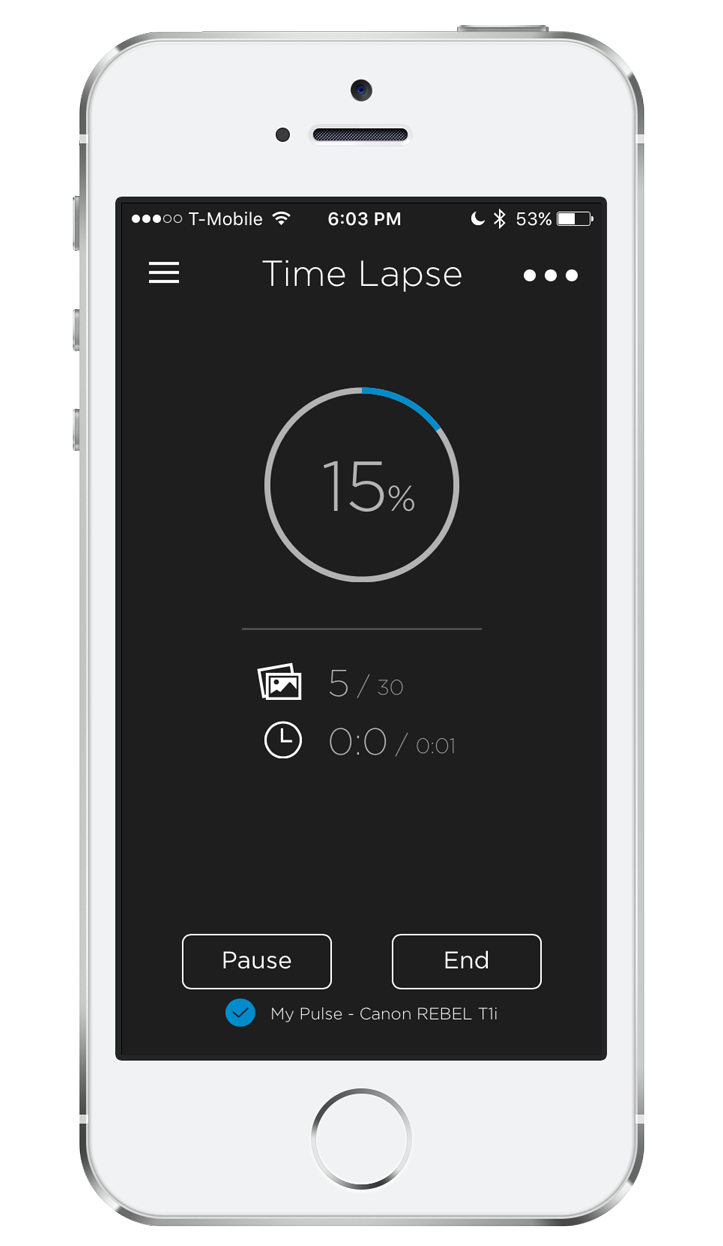 Unlike a built in intervalometer in some cameras, the Pulse camera remote let's do exposure ramping when shooting a time lapse. This allows you to keep your camera in manual mode and get those awesome day to night time lapses that everyone loves. In regular photo mode, you can control the exposure triangle, view a thumbnail after the image is taken, and see the image's histogram. In video mode, you can stop and start video.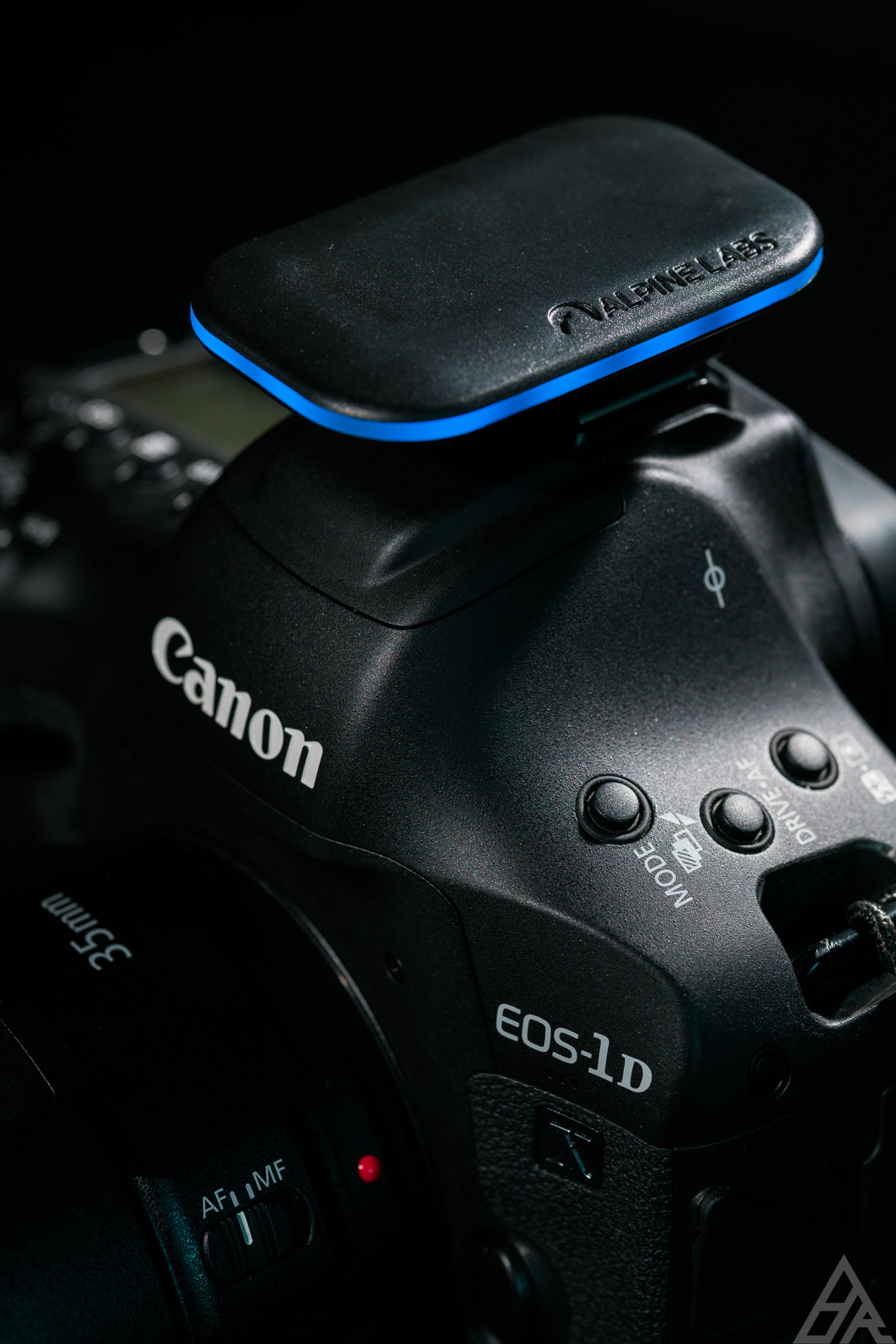 One feature that I really like on Sony cameras is the ability to set a timer, then take several photos, unlike the single photo I'm able to take on my 1DX Mark II. This is great for family situations. You can set the time between photos from 5 seconds to a full minute, with a maximum number of photos take at 10.
Features that I can see being fabulous for landscape photographers are the HDR and long exposure function. I don't shoot a lot of landscape, so I rarely, if ever employ these, but they are nice to have.
The pulse itself is very small, and much smaller than some other remotes. It weighs only 1.5 ounces, which is essentially nothing. The hardware attaches to the camera's hotshoe, with a cord from the Pulse to your camera's USB port. It comes with this camera cable, a charging cable that can also be used for updating the Pulse's firmware, and a little carrying bag.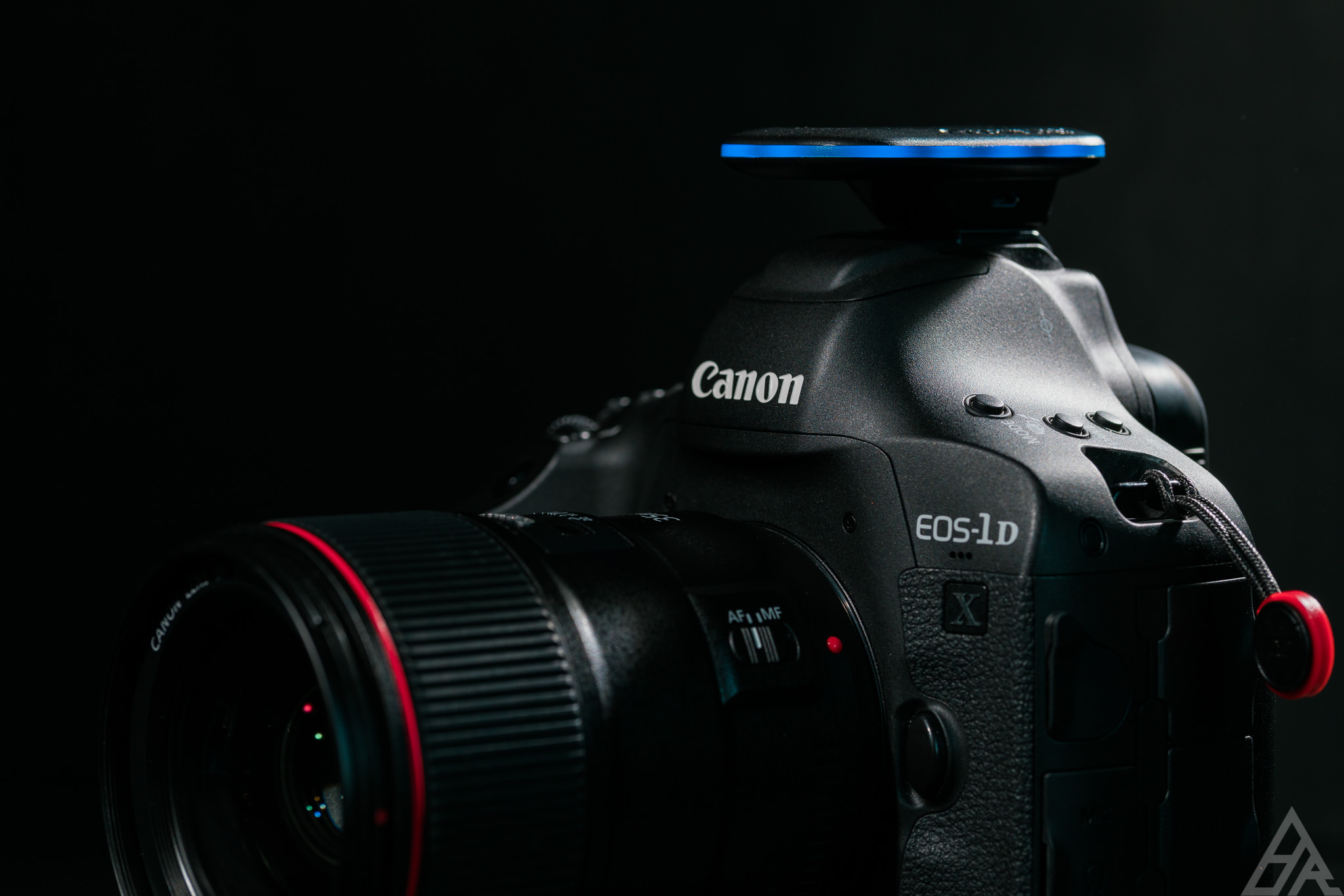 Setting up the Pulse camera remote is easy. Alpine Labs has apps for both the iOS and Android stores, and both are free. Simply turn on your phone's Bluetooth, connect the pulse, turn it on, and open up the Pulse app. A prompt will appear, and simply tap on the device to pair it. Once that is done, you have full control over the features mentioned previously.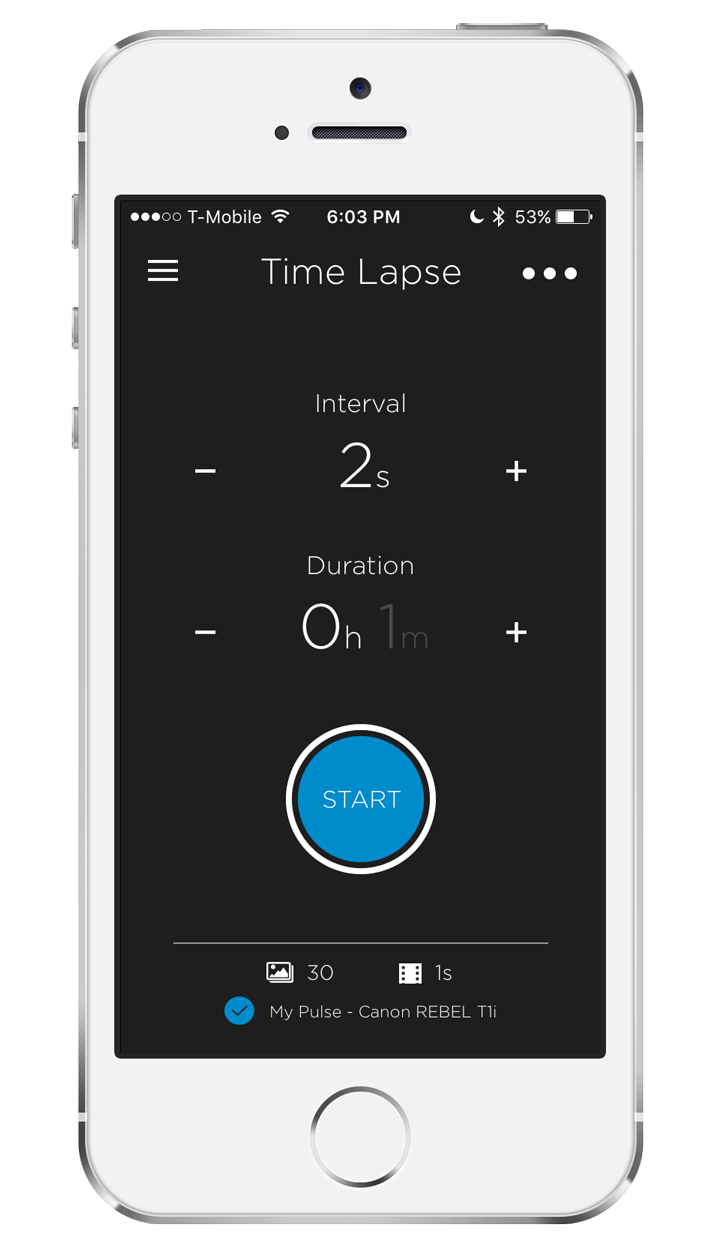 My overall experience with the Pulse has been pretty positive. I'm wondering if this is because of my 1DX Mark II, but the only problem I've had with it is the occasional issue pairing, and the inability to record video. The pairing issue isn't bad, as I just do the process a 2nd time, and it works right away. I'm not sure about the inability to record video though. It may be my process, or it may be an issue specifically with the Pulse camera remote and 1DX Mark II in conjunction with each other, but I have no doubt that Alpine labs will take care of that. In the time that I've had with the Pulse, two firmware updates have come across the wire, which shows me that their team is on top of fixing issues that arise, as well as increasing functionality and usability of the app. That gives me a ton of faith in Alpine Labs as a brand. All too often, companies release products, and never update the firmware. But companies like Fuji have gained customers and kept them excited about the brand because of new features offered via these firmware updates. I hope that Alpine Labs continues on that front with their app.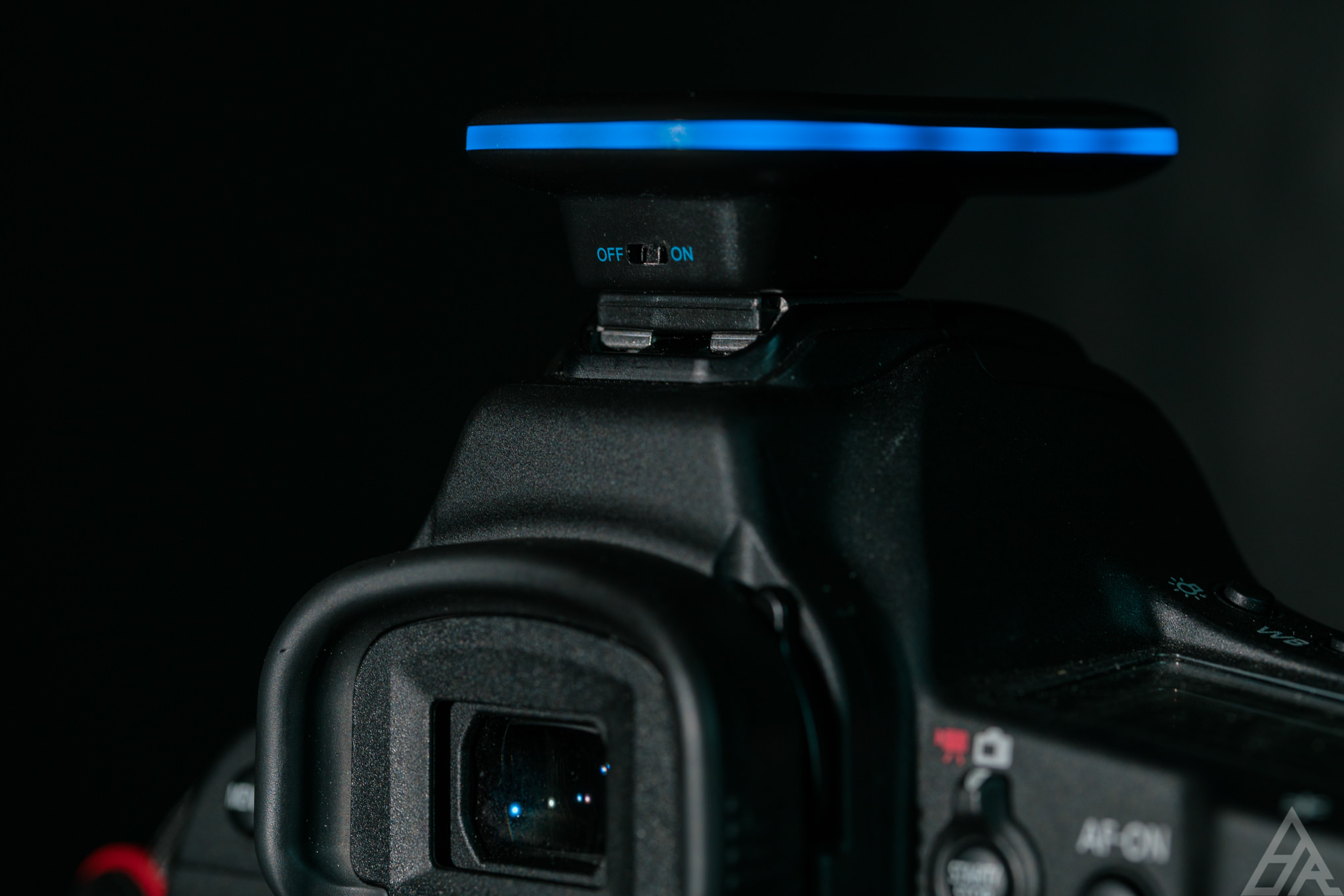 Why many camera companies don't put these features into their camera bodies is beyond me, but I'm very glad that Alpine Labs has stepped in to fill that void with the Pulse camera remote. Because of its wide range of features that are included, I believe that it has a lot of appeal to many different kinds of shooters. I'm hoping that they release a firmware update for Sony cameras in the future as well. If they do, I know that many Sony shooters will be picking one up too. With a price of $99, the Pulse camera remote comes in way cheaper than Canon's own timer remote controller, and offers way more features in a more convenient package. I'd much rather use the Pulse than a wired remote. Because I have the Canon 1DX Mark II, the Pulse is also one-sixth the price of the WFT-E8A. The Pulse camera remote does not have focus control, but at its low price point, that is a sacrifice I'm willing to make.
Overall, the Pulse camera remote is a fantastic wireless remote option for Canon and Nikon DSLRs. Its multiple features are great for a variety if photographers, and Alpine Labs' software updates show that they're in this business for the long run. I'm really excited about Alpine Labs and their future, as they continue to release new products.
Pulse Camera Remote
The Pulse camera remote is probably the remote you've been waiting for. It offers a ton of features for only $99.
PROS
Offers a ton of features
Sleek design
Very small
Battery lasts forever
CONS
Occasional connectivity issues
Couldn't record video with 1DX Mark II





The Future of Remotes