Over the last several months, I have been using several pieces of gear from HoldFast Gear. If you haven't heard of HoldFast Gear, they're a handmade photography equipment and accessories brand based out of Oklahoma. If you've been doing photography for any amount of time, I can almost guarantee that you've seen their famous leather dual camera strap, called the MoneyMaker. HoldFast Gear started off as a company that I wanted to check out, and see if the MoneyMaker lived up to the hype. I can say without a doubt that HoldFast Gear has not only lived up to the hype, but is now my favorite brand. That is not a knock on the other companies, as there are definitely a lot of great gear and manufacturers out there. HoldFast Gear simply makes products that are of the utmost quality, so much that I believe they will last a lifetime. HoldFast Gear style also fits my personal aesthetic, and their straps and bags are simply beautiful. Matt Swaggart, the owner of HoldFast Gear, is a class act, and a true American entrepreneur and family man. I admire everything that HoldFast Gear is doing. If all those things aren't inspiring enough for you to check out HoldFast Gear, then I don't know what is.
One of the HoldFast Gear items that I've been running around with for the last few months is the small Roamographer in the brown American bison. The Roamographer comes in both a large and a small variation, but I'll be covering my experience with the small.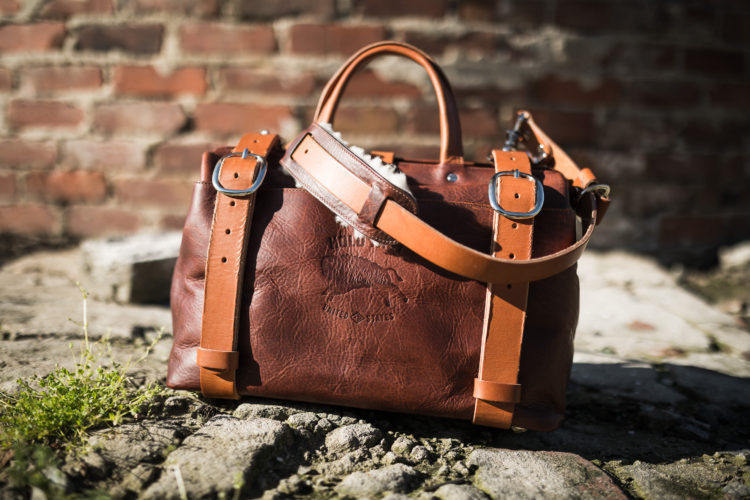 The HoldFast Gear Small Roamographer: What Fits
The small Roamographer is designed for smaller rangefinder cameras or a mirrorless setup. However, depending on how you need to use the bag, I found that it was surprisingly versatile. Here is what I was able to fit in the bag in various situations.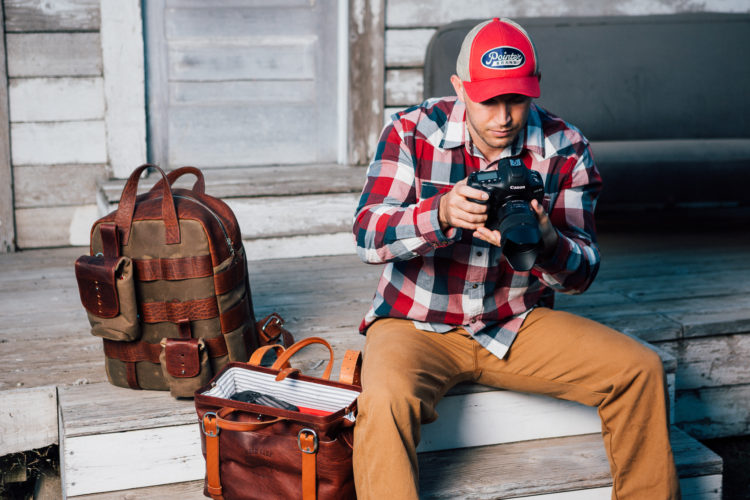 EDC (Everyday Carry)
Sony a6300 & extra batteries
Notebook
Wallet
iPhone 6 Plus
Water bottle
Leatherman multitool
Bose headphones
Diapers and wipes (when I'm with the kids)
EDC #2
Notebook
iPhone 6 Plus
Wallet
The small Roamographer definitely wasn't designed for this carry, but it actually works perfectly. The 1DX Mark II pushes out the sides of the bag a bit due to it's taller body (I put the camera in sideways), but the camera insert provides a nice level of padding for the camera.
Timelpse Setup
Sony a6300 & extra batteries
Notebook
Wallet
iPhone 6 Plus
Induro Stealth GTT204 Carbon Fiber Tripod
Overnight Bag (without the camera insert)
Clothes
Toiletries
Phone, chargers, and personal items.
Design and Features
When I took the HoldFast Gear Roamographer out of the packaging, the first thing I noticed was its beauty. Made from American bison leather, the Roamographer screams aesthetic quality. If you are a person who appreciates all of the craftsmanship, then the HoldFast Gear Roamographer will check that box. The HoldFast Gear logo is featured front and center on the outside of the bag, and in my opinion adds to the aesthetic quality of the bag. Two light leather carrier straps surround the bag, with metal loops in the front of the bag to secure them. Two rivet secured leather handles adorn the top of the Roamographer, with an additional leather thumb tab on top of the bag as an additional securing point. The front of the bag also featured two large pockets. The Roamographer also comes with a sheeling lined leather strap, with a small camera slider attached to the strap.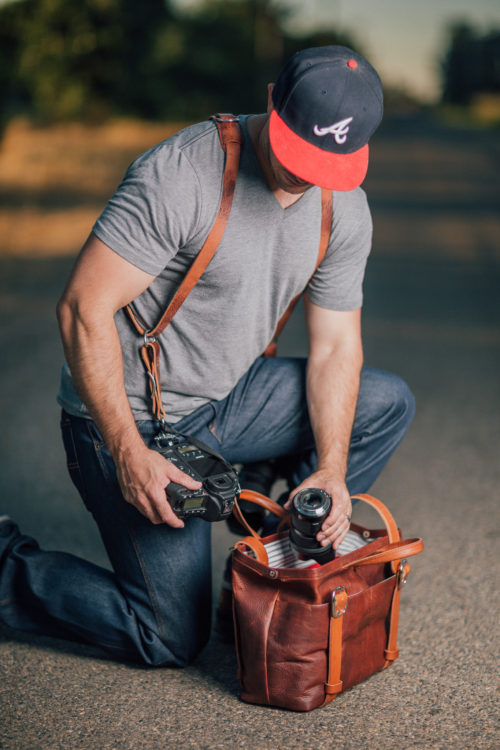 The inside of the HoldFast Gear Roamographer has a bright red removable insert, featuring four exterior pockets, an internal document sleeve, iPad pockets, and also two removable dividers and one removable dual lens sleeve. When the insert is removed, the Roamographer transforms into a bag with one large inner compartment, with two large inner pockets.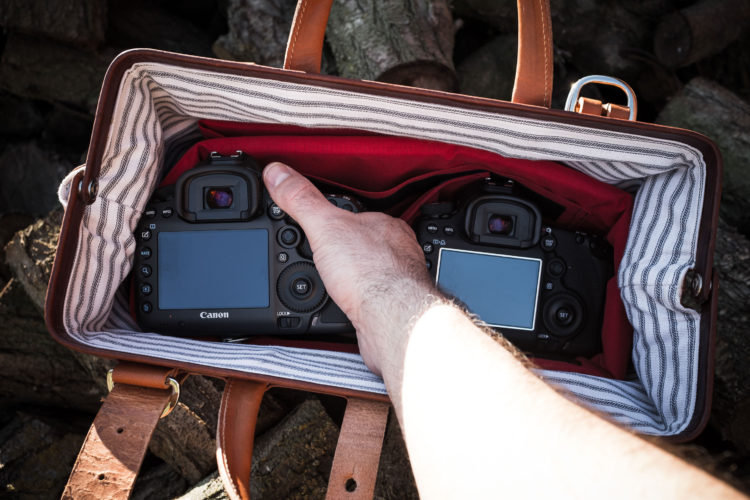 From a design perspective, the Roamographer is simple, yet elegant. The top of the bag opens like a classic doctor's bag, which I find very cool. Including a removable insert is also an element that I find absolutely crucial to the longterm use of this bag. While I do carry a camera with me most places, I may not always need the dividers. I'm a young father, and always forget to bring diapers and baby related items with me. The Roamographer might just be is the coolest diaper bag of all time.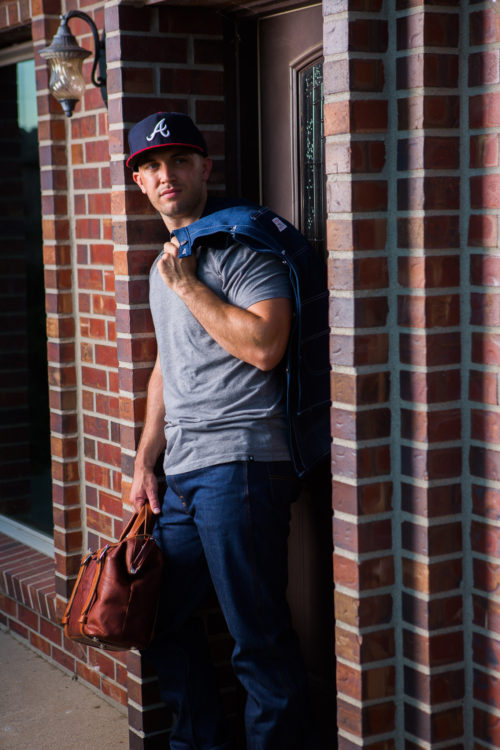 The American bison leather goes with any outfit, and in my opinion is suitable for both casual and dressy occasions. That is one of the awesome things about leather. When done right, it can be super versatile in its use and functionality. When I bring this bag into a room, more times than not someone will remark about how beautiful the bag is. I had never had that happening with a camera bag before, but I have come to expect that now when using HoldFast Gear products. They are some of the most pleasing bags to look at, and they definitely catch the I of at least one person in the room.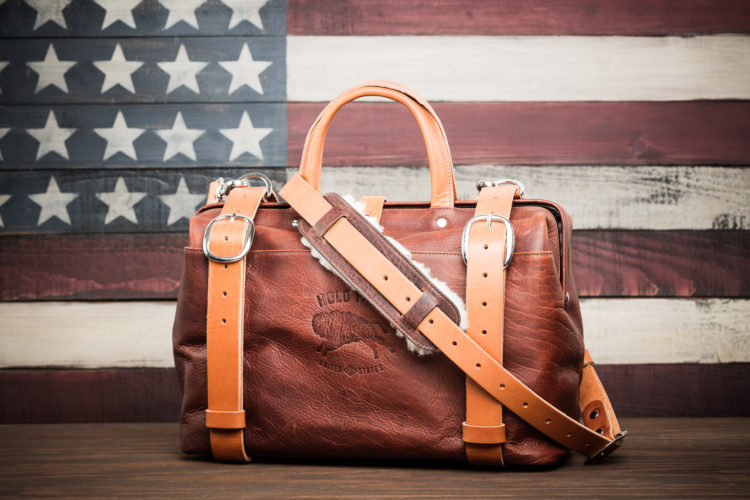 Quality
Every single element of the Roamographer lives up to the highest standards. Taking this bag in your hand, you will be greeted with a familiar density of precision craftsmanship that impresses. The riveting, stitching, buckles, and quality of leather used will give you the confidence that this bag will last a very long time. I don't think that any part of the Roamographer was designed without thinking it through.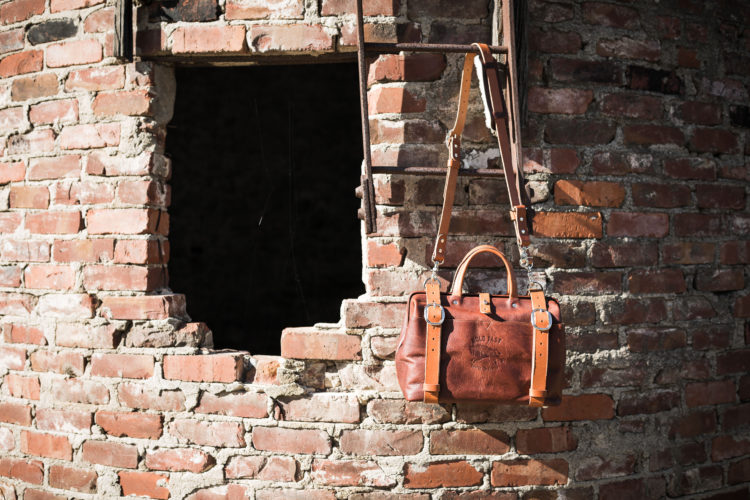 An interesting part in gauging a leather bag's quality is the patina that happens over time to the bag. I have had a few leather bags before that have actually looked worse with time. While I have only have the Roamographer for a few months, I can honestly say that it looks better already. Leather has a way of starting out a little bit stiff, and loosening up a little bit with time. I think that element will make the bag more usable, and it also gives it some character.
Value
At $560, the Small Roamographer is not cheap. If you are someone looking for a cheap bag, then maybe this bag isn't for you. If you prefer quality, and a bag that will last a lifetime, then $560 is not a tough a pill to swallow. Think about this. You've probably bought several bags in your lifetime, amounting to hundreds of dollars already. You don't want to keep buying bags, and want something that will stand the test of time when it comes to aesthetics and style. The Roamographer is that kind of bag. Don't buy all of the other photography accessories that you really aren't going to use. Save that money and put it towards something that you can use every day, whether in photography or outside of it.
Conclusion
HoldFast Gear is a company that creates timeless pieces of art, that just happen to be geared towards photographers and creative individuals. Yes, the Roamographer is an expensive bag, but I'd expect nothing less of an item at this level of quality and craftsmanship. If you don't need to carry a 70-200, I think that it's a no brainer. I'm able to fit most any smaller kit into the Roamographer. This bag also gets better with time, like any timeless piece of art should. The Roamographer bags are sure to turn heads when you walk into a room, and are perfect for both casual and formal occasions. If you've been saving for the perfect bag, this might be the right time to pull the trigger.
HoldFast Gear Small Roamographer
Saving for a one-of-a-kind leather handbag? Check out the Roamographer from HoldFast Gear.
BROS
Amazing leather quality
Built to last
Camera insert is removable
Strap is removable
Perfect everyday carry size
Looks better with age
CONS
A bit expensive, but you get what you pay for (so not really a con)
Since it is leather, not extremely water resistant