Sigma 24-105mm f/4 Art Lens Review
Image stabilization
Build quality
Super sharp for a zoom
Amazing for video
Can get a little heavy for a 24-105
f/4 can get sketchy in super low light
Filter size is huge!
No Weather Sealing
I have a love hate relationship with zoom lenses. On one hand, I would like to have an arsenal of completely prime lenses. But I definitely cannot afford a 14, 24, 50, 85, 135, and 200mm lens lineup. So while I grab primes whenever possible, I realistically need a few zooms as well because of their versatility. While the 50mm 1.2L is pure butter, and the 70-200mm 2.8L is versatile and amazing for portraits, I also needed a versatile wide to telephoto zoom lens.
I had wanted to stick with Canon L Series lenses as much as I could. However, two things led me in another direction when it came to a wide to telephoto zoom. The Canon 24-105 f/4 lens is one of the weakest lenses in the L Series Lineup, and is pretty much only used for video. Don't get me wrong, it's still fine for photo, but there are other lenses out there that are actually better for a similar price. Lately, Sigma has actually been blowing the competition away when it comes to their lenses. While I opted to go with the Canon 50 1.2L instead of the Sigma 50 1.4, I didn't hesitate to take the Sigma 24-105 f/4 instead of the Canon version. Here's why I love this lens:
Image Quality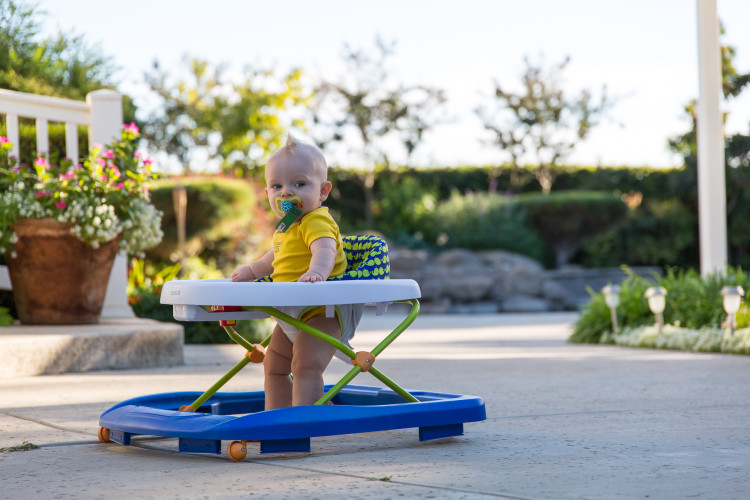 Here I shot Jeremiah at 1/250th, f/4, iso 100, at 87mm
This lens is sharp. I never knew a zoom other than the Canon 70-200mm f/2.8L could be this sharp. Like I said earlier, the Canon version of this lens is nice, and it's an L lens, but the Sigma blows it away. I'm kind of amazed every time I see a photo at 24mm all the way to 105mm with the sharpness it has from the corners to the center of the frame. While it has a maximum aperture of f4, and not something extreme like 2.8 or 1.4, it is still nice. If I want that extreme, I'll pull out the 50 1.2.
Another thing that adds to the image quality for me, is the autofocus speed on this lens. When it comes to third party lenses (brands of lenses other than the camera body brand), they've been known in the past to have some autofocus issues. I can say without a doubt that this lens suffers from none. Autofocus is quick in decent light, and latches on to the subject quickly with no problems. It may hunt a little in lower light, but is still, in my opinion, on par with my Canon L Series glass.
Versatility of the Zoom Range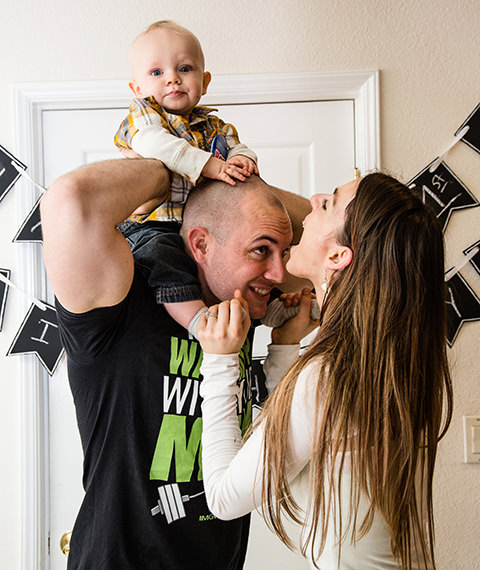 1/60th, f/5.6, iso 1000, shot at 42mm
The versatility of zooms is one of the greatest reasons for owning one. One again, the aperture isn't crazy wide, but at that same time, it is a constant aperture. One of the main reasons to get away from your kit lens is the variable aperture. That means that when you zoom in the lens, the aperture actually stops down a little bit, and less light (plus more depth of field) comes into the lens. This lens from Sigma has a constant aperture of f4, which is really nice for this zoom range. You might ask why it isn't a 2.8 constant aperture. Well, that lens would first of all weigh about 5 pounds, and it also would probably be at least a $2,000 lens.
Anyways, back to its versatility. At 24mm, this lens is great for landscapes or tight indoor shots. At 50mm, its super sharp. At 85-124mm, it's really nice for portraits, giving good compression on the subject and background. When you add a flash when shooting with this Sigma Art lens, the sharpness is even more exaggerated.
P.S. if you're using a Canon camera body other than the 6D, 5D, or 1D bodies, the zoom range is more like a 33-147, which is extremely versatile.
Build Quality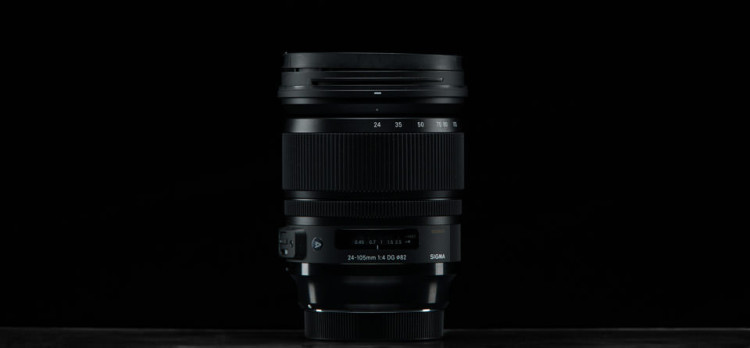 This thing is a tank, and that's good
This is one area that could either be a pro or a con for you. Of course, any nice lens for a full frame camera is not going to be light. This lens is a tank though. Its polished metal design, well built switches, lens hood, and overall weight feel good in the hand. It pairs well with my 5D Mark III, and feels like it evens out the weight well on the camera. I wouldn't be too worried if I dropped this lens. That is how confident I am in the build quality.
The look and feel of the lens is also nice. It just feels like a high quality lens in my hands. When zooming, the ring feels well made. It's not too easy to zoom, and not too hard either. It just feels nice.
Optical Stabilization
Optical Stabilization, or Image Stabilization as they call it on Canon lenses, it pretty awesome. While only being a f4 lens, the OS lets me shoot comfortably at 1/40th of a second. This is pretty nice. The OS is also really nice for handholding it for video. It really takes care of a lot of camera shake. One thing to remember though is that if you're shooting on a tripod, turn the OS off. It's weird, but you'll actually get blurry images with it turned on when it is on a tripod. The OS is trying to compensate for shake that actually isn't there, and actually creates shake. So just remember to turn the OS switch to the off position when shooting on a tripod.
Cons
No Weather Sealing
Everything else about this lens is on par with L Series lenses. However, it's baffling to be why companies don't put a 50 cent piece of rubber to seal it from the elements. While I don't really shoot in the rain, this would still be nice.
Reverse Zoom Ring
I thought that this would be weirder, but it's not terrible. The zoom ring spins in the opposite direction of my Canon lenses. It may take some getting used to for most people.
Extended Zoom
This isn't a major con, but in a perfect world, I'd have it be a different way. When you zoom with this lens, the lens extends outward, like a kit lens. My 70-200 zooms internally, and I can admit that I've become spoiled by it.
All in all, this is a great wide angle to mid telephoto lens. I would recommend it to anyone looking for a nice zoom lens. Its sharpness, versatility, and overall quality make it hard to beat in its zoom range. If you're into primes, feel free to grab Canon L glass or the Sigma art series. However, if you're in need of a really nice zoom and have a budget that's under a grand, this may be the lens for you. Whether you're using a crop sensor or full frame, putting glass of this caliber in front of your camera is going to help you get cleaner images, and everybody likes an image that pops.
Check out this great Sigma lens here at this Amazon link below.

Feel free to leave a comment or drop me a message if you have any questions.