World's Sharpest Lens
Update: Video Review Posted Below
The Sigma 85mm Art lens is the sharpest extremely wide aperture portrait lens I've ever used. If you don't want to read the full review, know that you will not be disappointed by the lens at all.
Check Sigma 85mm Art price on ADORAMA or AMAZON or B&H
The Sigma Art Series, launched in 2012 with the release of the 35mm f/1.4 Art, has made waves with each new lens release. Since that first release, the photography community has been clamoring for the release of a 85mm f/1.4 Art lens. To the excitement of all portrait photographers, Sigma released it just a few months ago.
If you've been saving for a new portrait lens for your Canon or Nikon system, stop thinking about any other lens, and buy the Sigma 85mm Art. Buy it now. Today. This second. You'll be blown away by it from your first shutter click. While I only had the lens for about a week and a half, and much of that time the weather was terrible, I still fell in love with it, and you will too.
>>

WATCH THE VIDEO REVIEW

<<
Sigma 85mm Art Specs
Lens Construction
14 Elements in 12 Groups
Angle of View
28.6º
Number of Diaphragm Blades
9 (Rounded Diaphragm)
Minimum Aperture
f16
Minimum Focusing Distance
85 cm / 33.5in.
Filter Size (mm)
86mm
Maximum Magnifications
1:8.5
Dimensions
(Diameter x Length)
94.7mmx126.2mm / 3.7in. x 5.0in.
Weight
39.9 oz

Compare the 85 Art to the Tamron 90mm Macro and the Canon 85L II
Sigma 85mm Art Ergonomics
As with all other lenses in the Sigma Art series, the 85 Art looks great. Its sleek black metal design has a better finish than any other brand in my opinion. Dare I say sexy? Its design is also assisted by a massive focus ring. Massive. We'll get to it later, but if you're using photos you probably won't be using manual focus anyway, but the focusing ring acts as a great grip on such a large and heavy lens. Its black and silver design is beautiful overall.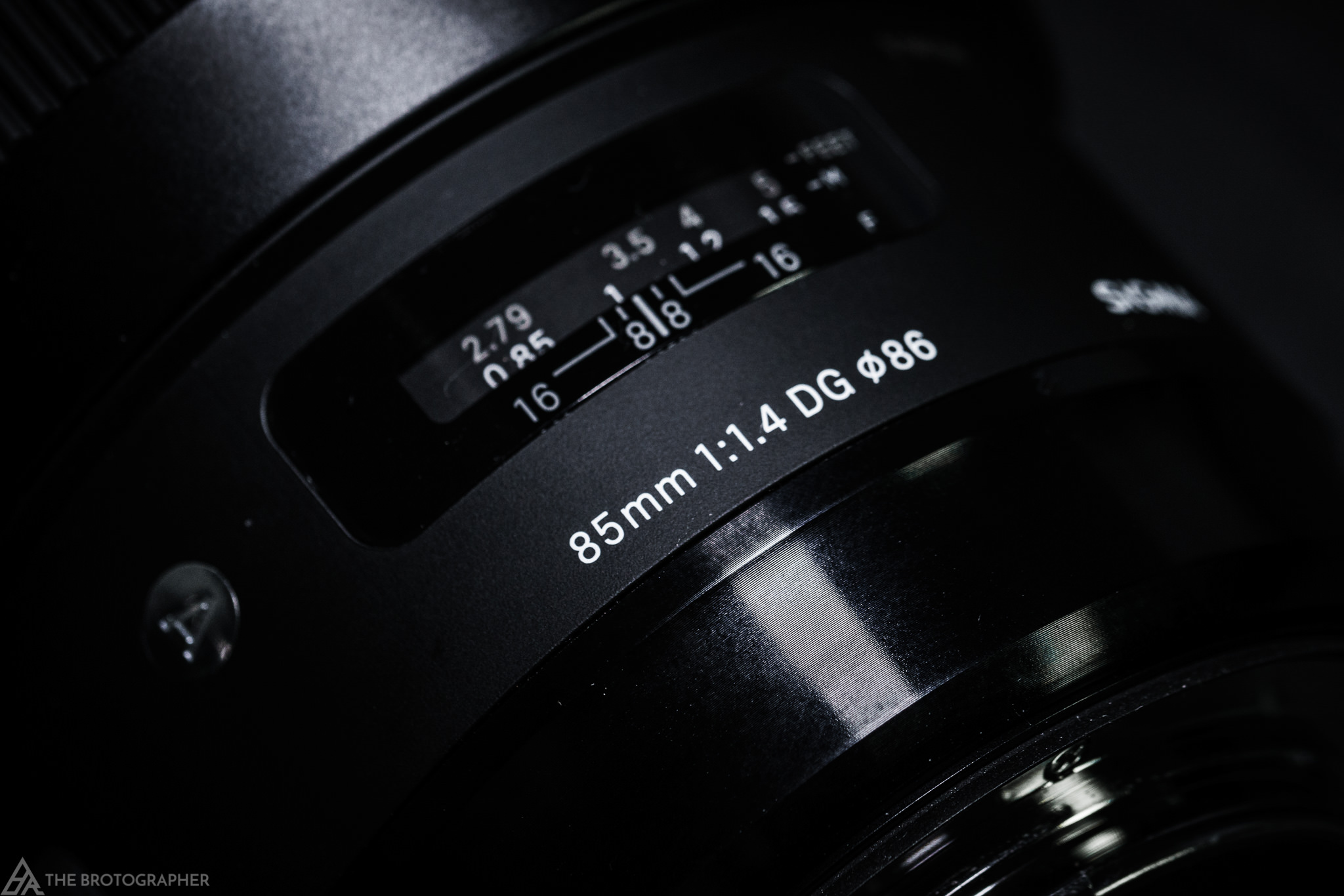 The Sigma 85 Art is designed beautifully
On its side of the usual AF/MF focusing switch, which has a great click to it, and won't be switched one way or the other by accident. The front element is also massive, surrounded by a 86mm filter size. The slightly tulip style hood snaps on much better than the 35mm Art lens I owned previously.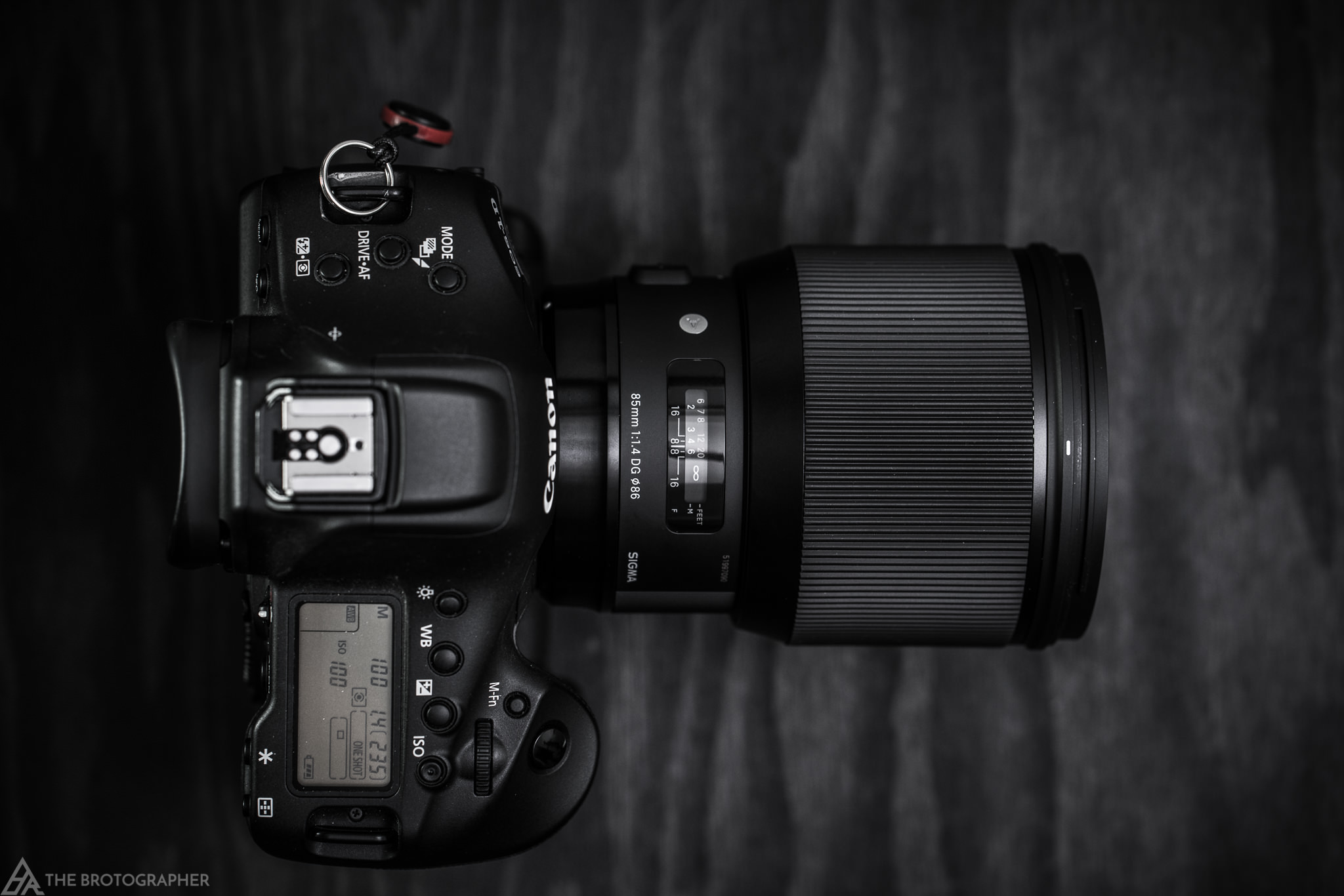 The Sigma 85 Art is big, even on a 1DX Mark II
Sigma 85mm Art Build Quality
Everything about the Sigma 85mm Art feels hefty. At 39.9 oz., or just under two and a half pounds, you had better believe that this lens is built well. First off, Sigma finally decided to include weather sealing around the lens mount on the 85 Art. I'm so happy about that. I shoot with the 1DX Mark II, which is wildly weather sealed, and my Canon 85mm f/1.2L II isn't weather sealed, making for a weird dynamic. I don't shoot in adverse conditions much, but there comes a peace of mind when that expensive lens has some degree of weather sealing on it. I personally didn't shoot in the rain with the loaner lens, but I would feel comfortable if the situation called for it. The rest of the lens if comprised of metal and what Sigma calls Thermally Stable Composite (TSC), for precision and use in situations ranging from hot to cold environments. Maybe it's the size of the Sigma 85mm Art, maybe it is perhaps the weight or girth of it, but this lens looks and feels like a beast.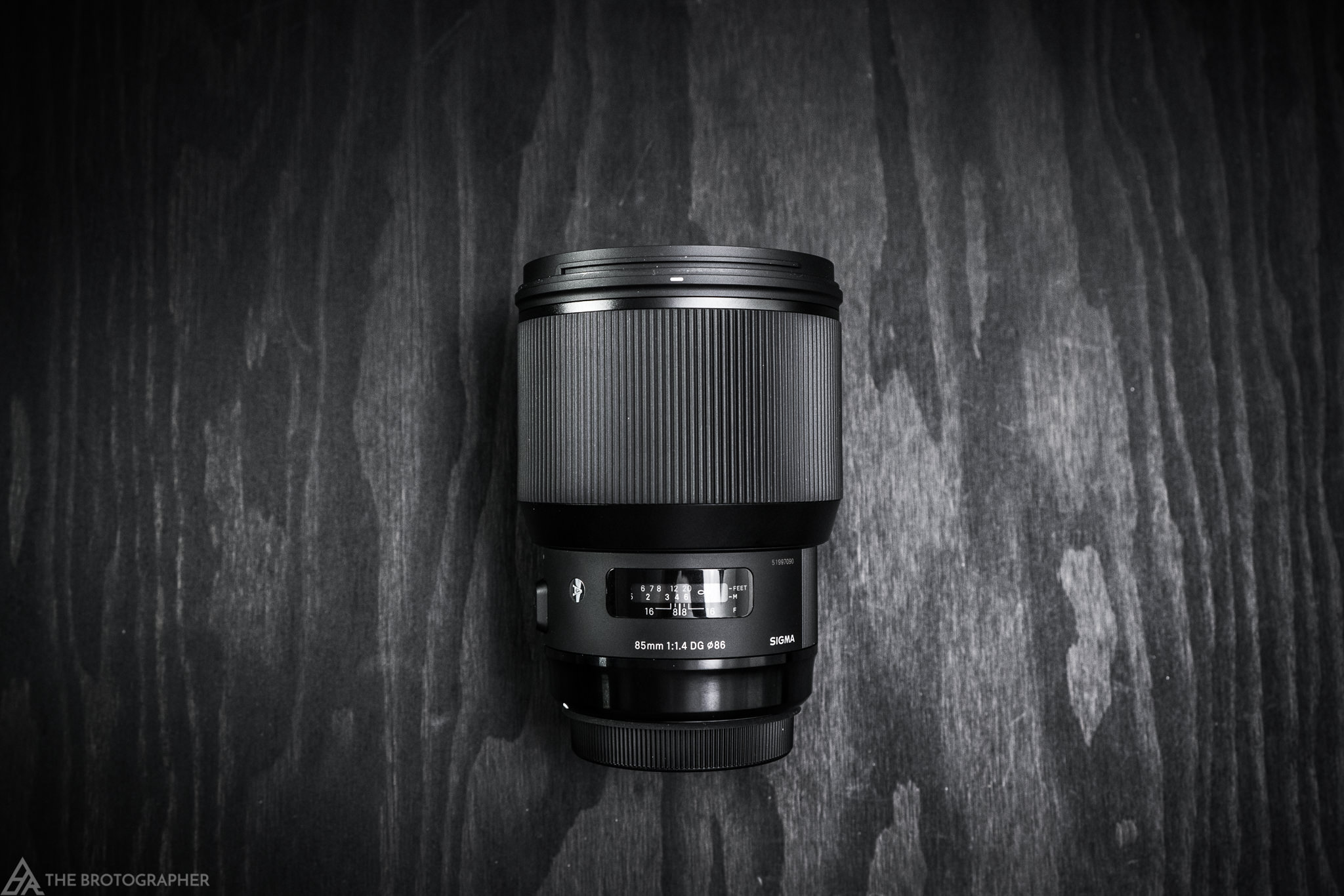 Sigma 85mm Art Autofocus
Autofocus is always one of the biggest components in a lens that can make it or break it. Coming from using my Canon 85L, I'm used to a slow focusing 85mm on my 1DX II, but at the same time it is very accurate, even wide open. You'll be living wide open on any 85mm lens, so it needs to be very accurate at that aperture, or it is a waste of money. The Sigma 85mm Art's autofocus is snappy and accurate. I felt like it was twice as fast as my Canon to be honest, and that time savings was welcomed. Shooting backlit is also a tough test for any lens. While I wasn't able to shoot with the sun directly behind my model, I did try to stress the lens by putting it in some backlit conditions, and it handled it better than my 35 Art did, and a little better than my Canon 85L II did as well.
I directly compared the Sigma 85mm Art to the Canon 85mm f/1.2L II and found that the Sigma had FAR less dropped frames due to the focus missing when shooting at f/1.4. These tests were done in the real world shooting portraits, where I thing they should be done, not in a lab.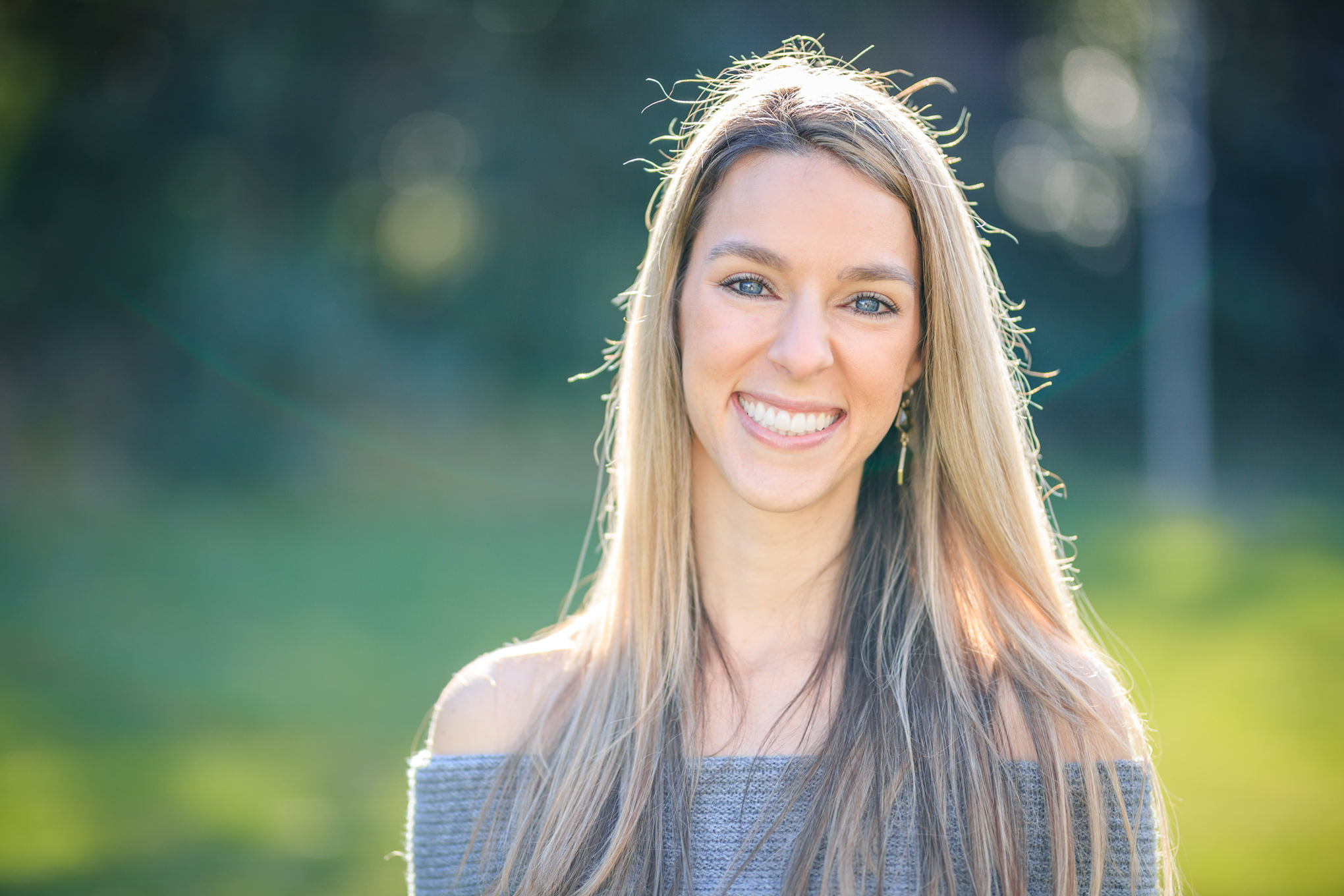 Shot wide open at f/1.4
Sigma 85mm Art Image Quality
Sharpness
The Sigma 85mm Art is the sharpest lens I've ever used, and the sharpest lens I've ever seen wide open at f/1.4. That's where you'll live with this lens. There's no need to stop it down to 1.8 in order to see sharper results. You'll be blown away with how sharp your subject's eye is when shooting wide open. The first time I shot with it, it looked sharp on the back of my camera, but I was skeptical. When I got the files into the computer, I was even more blown away. I can't do it justice just by talking about it, but believe me when I say that you're going to go nuts when you see how sharp it is. Some people on Internet forums will say that razor sharpness in a portrait lens isn't needed, but I disagree. Having a starting sharpness before any retouching is done really helps, and can lend a hand in your final image looking even more stunning.
This lens has great neutral colors and medium contrast, perfect for portraiture
Contrast
Shooting backlit with the Canon 85L II, I got a lot of haze in my shot. If you're used to shooting with that lens, you know what I'm talking about. The Sigma didn't suffer from much flare or haze compared to the Canon, and I was really surprised by that. The final image looked much cleaner side-by-side. The look is subjective, but once again, starting with a cleaner image is always a plus. The contrast on the Sigma 85mm Art is medium, if that's a thing. It's less contrasty than the 35mm Art, which is probably a little more pleasing in a portrait lens.
Colors
Colors are very pleasing on the Sigma 85mm Art. The have a neutral look to them, slightly cooler than the Canon 85L II. The colors are pleasing and accurate, and I think that Sigma nailed the color rendition with this lens.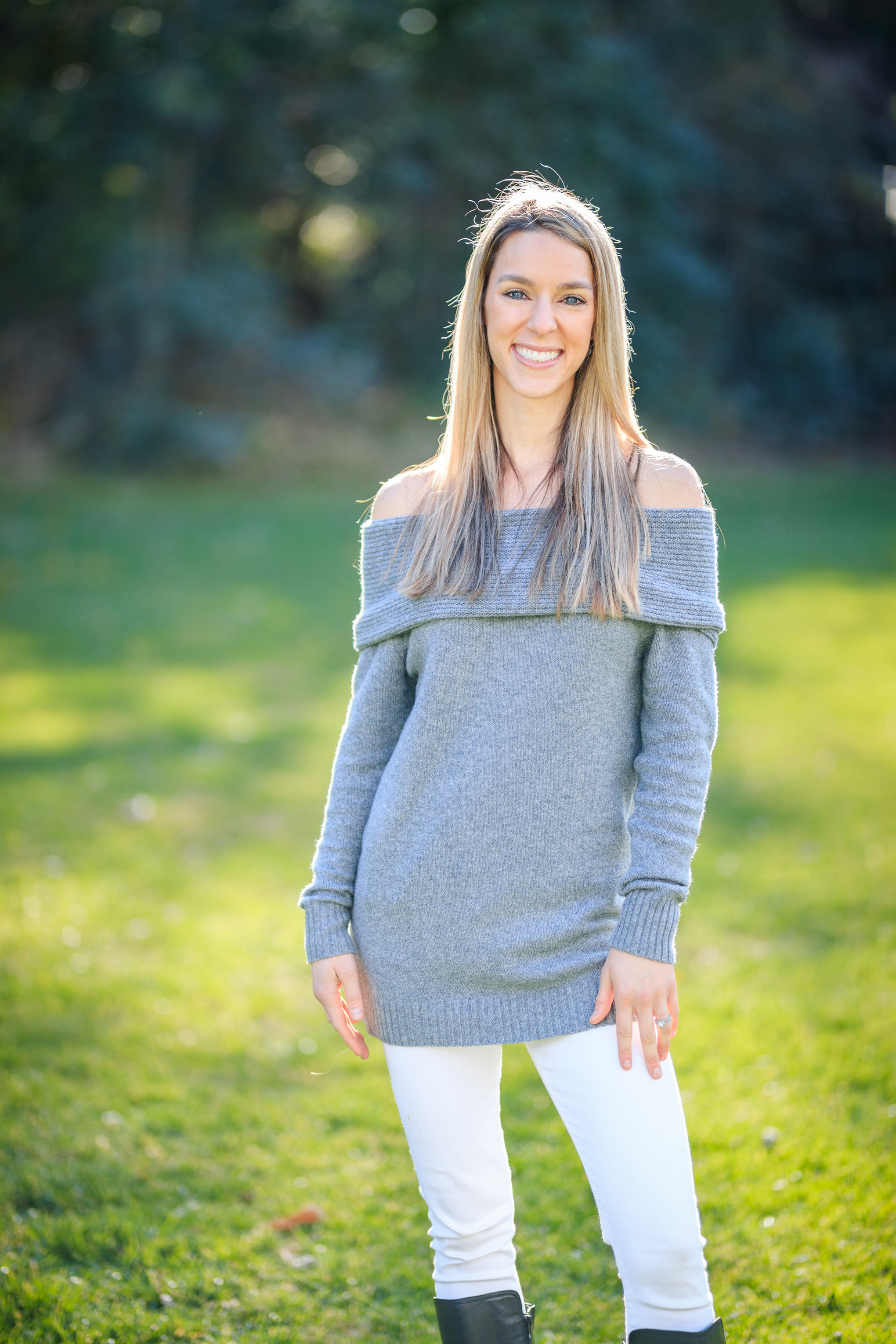 Sigma 85mm Art Bokeh
When using a lens that can open up to 1.4, bokeh performance is going to be key. No your clients probably won't notice, but that's not why you're reading this review is it. Bokeh is much more smooth than the 35mm Art. The bokeh balls aren't completely round, taking on a bit of a football shape on the outside of the frame, but that is to be expected. The Sigma 85mm Art has a 9-blade aperture, giving more round bokeh than other older lenses. The transition from the elements in focus to the out of focus elements is very pleasing, and flattering for a portrait lens. The bokeh balls do have a bit of an edge to them, but nowhere near the harsh edge of other lenses.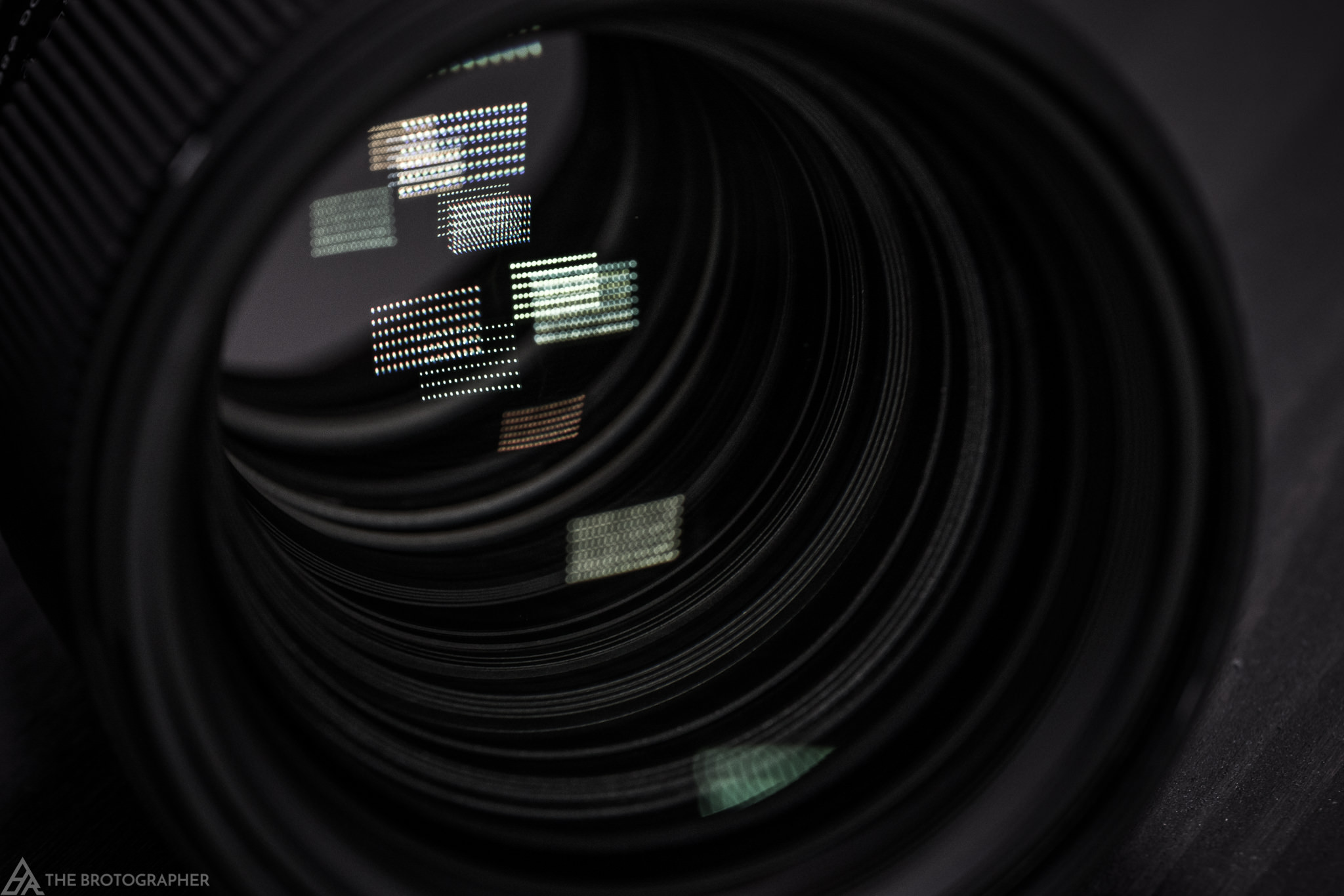 Check out those lens elements
Conclusion
The Sigma 85mm Art lens has been awarded our 2017 Editor's Choice Award for Portrait Lenses. If you've been saving up for a new portrait lens for your Canon or Nikon camera, this is the one you've been waiting for. Sigma gave it a rugged build, weather sealing, insane sharpness, and creamy bokeh. If you're prepared for the weight of this lens, then pull the trigger, because at $1,199, it's a steal.
If you'd like to purchase the Sigma 85mm f/1.4 Art lens, please click on our links to do so. You also throw us a few pennies off every dollar when you use our links, and it helps us keep putting out great content that keeps your informed about new gear. We thank you in advance.
Check Sigma 85mm Art price on ADORAMA or AMAZON or B&H
Sigma 85mm Art Review
The Sigma 85mm Art lens is the sharpest lens ever built. It is huge and heavy, yet relatively inexpensive at the same time.
PROS
Extremely sharp
Great value
Fantastic build
Weather sealing gasket added
Good flare and haze control
Fast and accurate AF
Creamy bokeh





World's Sharpest Lens