Must have for the A7RIII video shooter
SmallRig makes a ton of accessories video shooters. I haven't had the pleasure of using any of those accessories, until now. After I purchased the Sony A7RIII, I realized the need for a cage. Shooting with a cage makes video work so much easier, and the SmallRig A7RIII Cage did exactly that. From handling to accessory mounting, a cage can make all the difference in the world.
I'm amazed at the impressive quality coming out of many Chinese brands as of late. Companies like Aputure, Zhiyun-tech, and SmallRig are really becoming favorites of mine. It seems like these companies have taken the manufacturing prowess of the Chinese manufacturing industry, and stepped up the quality of product produced. I, for one, love it, and we all are the benefactors. The quality of photo and video accessories seems to be going up while the price goes down.
This won't be a conventional review, as all items are fairly simple. I'll continually reiterate how important these items are for shooting video on a DSLR or mirrorless camera though. Also, feel free to check out my video review below.
SmallRig A7RIII Cage (2087)
The first, and most important item is the SmallRig A7RIII Cage (2087). This video cage, made out of aluminum alloy, is the key to being able to add more needed accessories for shooting video. With more ¼-20 threads than carter's got pills (timely reference I know), and multiple 3/8 threads throughout, this cage can attach anything, anywhere. The 2087 cage is made from a single piece of aluminum, which I prefer over cages that have to be put together. It also has a cold shoe mount on the top right side, with access to every port on the A7RIII, including the battery port. The SmallRig A7RIII Cage attaches via a single bolt in the tripod mount, and has seemed extremely secure.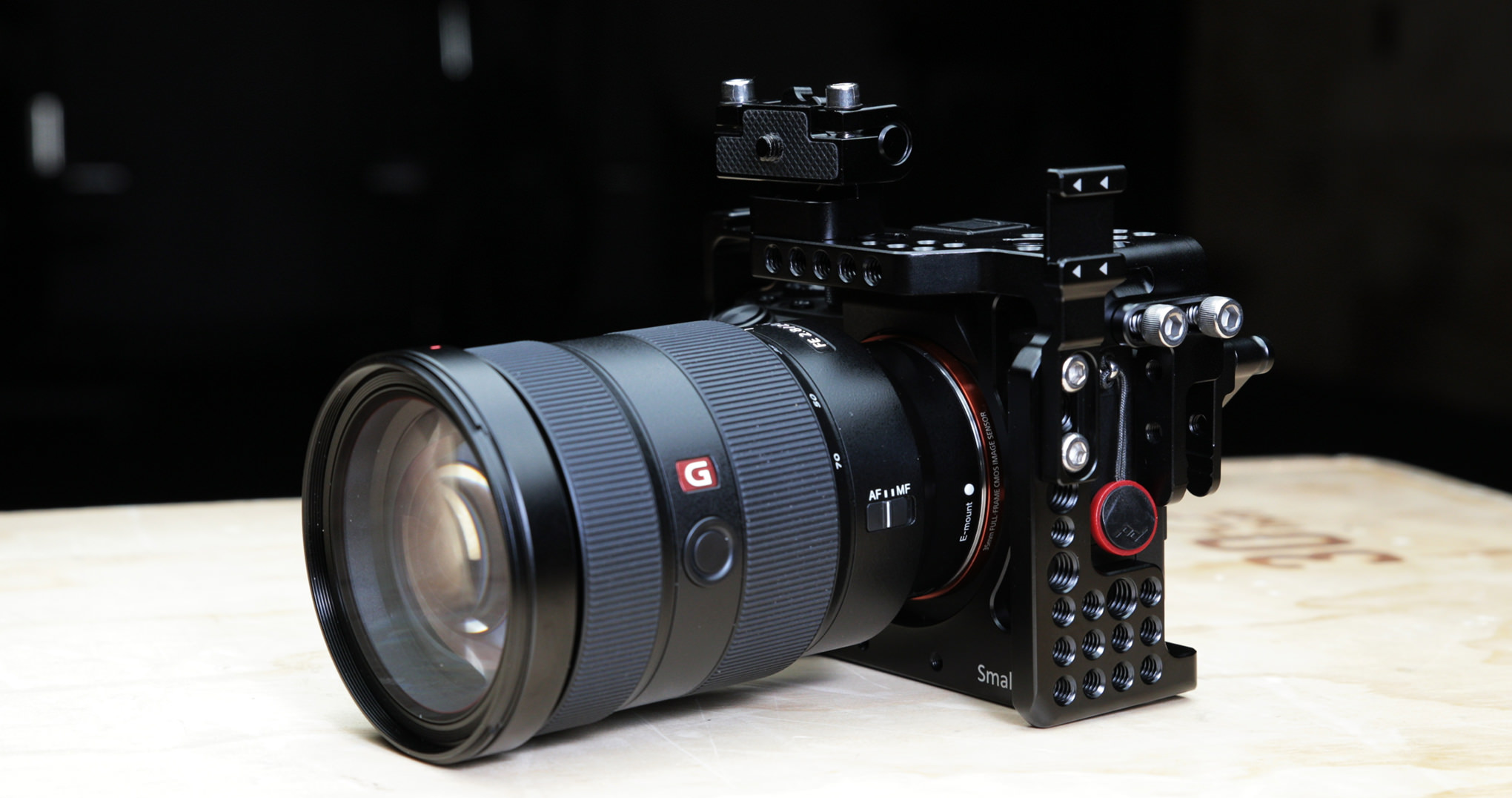 This cage is relatively inexpensive as well for how solid it seems. It does everything that I needed to do in the cage, including providing decent access to the grip, ports, and hot shoe mount. It provides enough half to give the base of a video shooting system a more solid feel, and is an all around high quality cage. I literally have zero complaints about the SmallRig A7RIII cage.
SmallRig DSLR Monitor Holder Mount (1842)
My favorite accessory when shooting with the Sony A7RIII and SmallRig cage, by far, is the DSLR Monitor Holder. While it doesn't swivel around fully, this monitor mount is wonderful. It is built like a tank, easy to mount and dismount any monitor, is low profile, and doesn't have to be loosened in order to tilt the monitor up or down. Adding a monitor to the A7RIII adds some weight to the SmallRig cage setup, which makes it more stable when handholding it. I love adding the Aputure VS5 on top of the 1842 monitor holder. I've even placed the A7RIII with a monitor via the monitor holder on the Zhiyun Crane 2. It's and awesome setup. This piece is highly recommended. At almost $40, it is on the more expensive side of accessories, but is well worth it.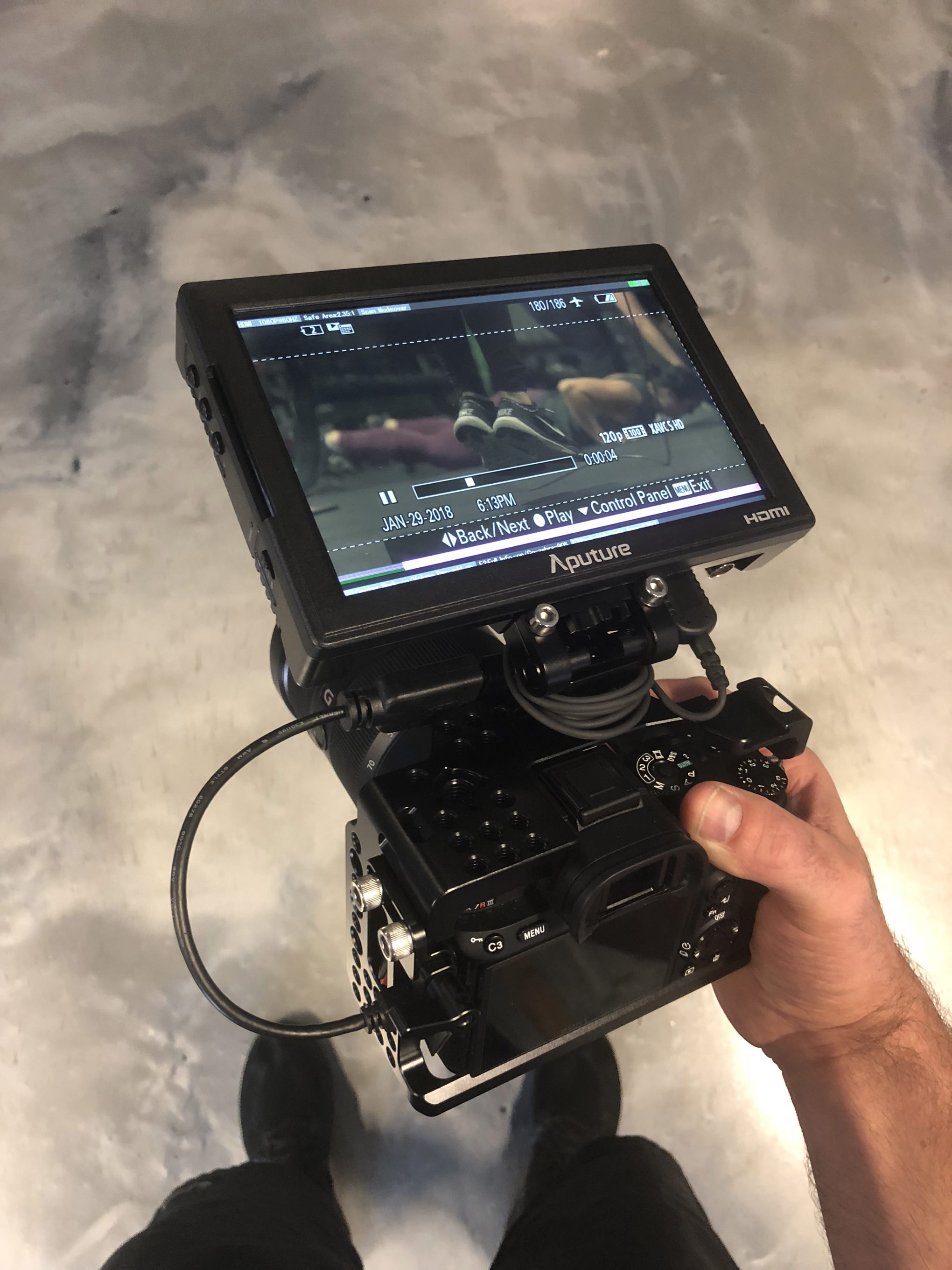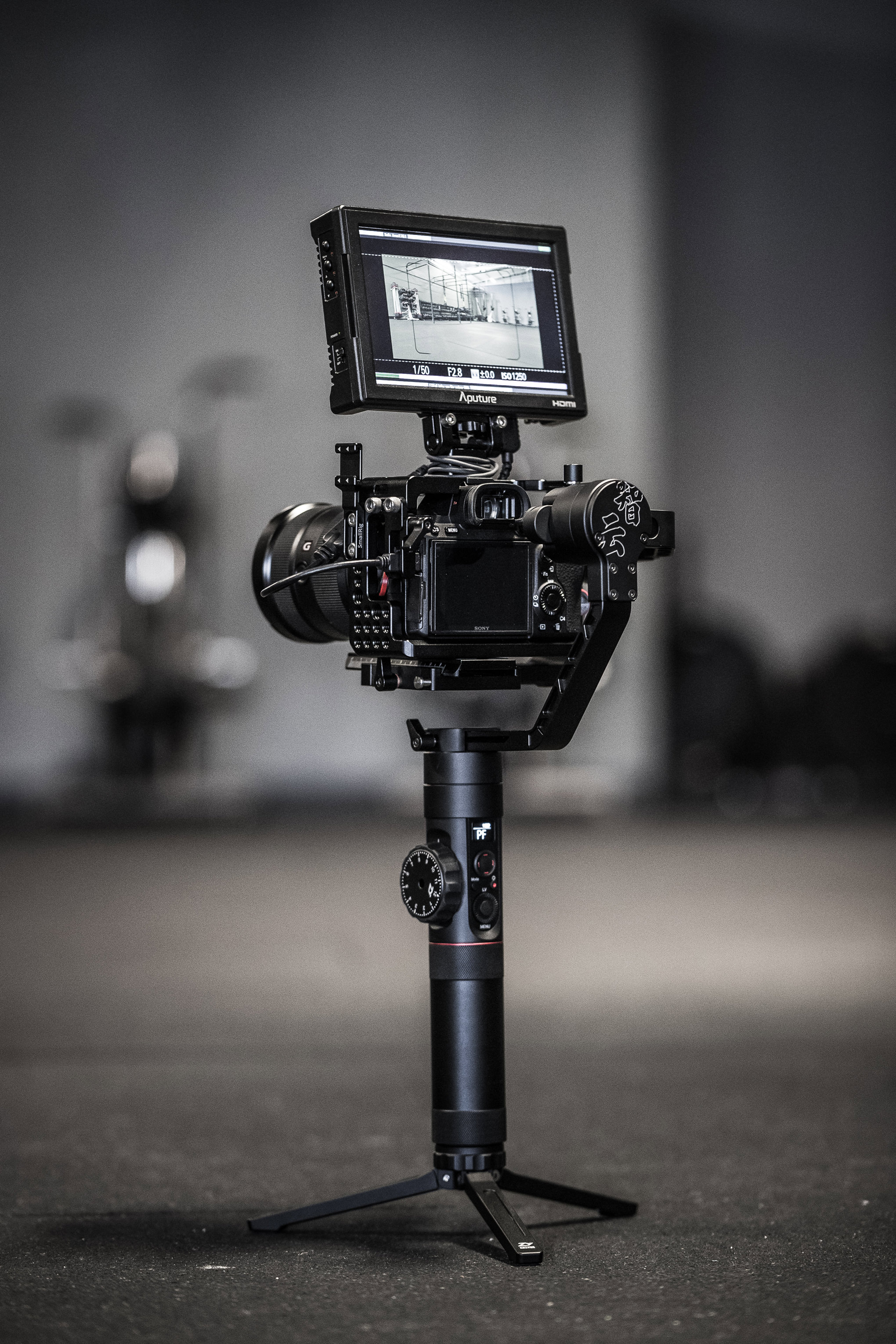 SmallRig NATO Rail 1409 and NATO Handle (Rubber) 2005
While I don't use the handle as much as other accessories, this handle is great. Its NATO handle allows for easy clamping and removal, which can be the biggest hassle with many accessories. The rubber on the handle is very grippy, and the handle also has cold shoe mount and multiple threading points. I get the most use out of this handle when I choose to not use an external monitor. Since the Sony A7RIII's screen doesn't dim when shooting in 4K, sometimes a monitor isn't always necessary. In those times I'll use the handle. It definitely makes carrying the rig much easier. I would prefer this one to the handle that does not have the rubber grip.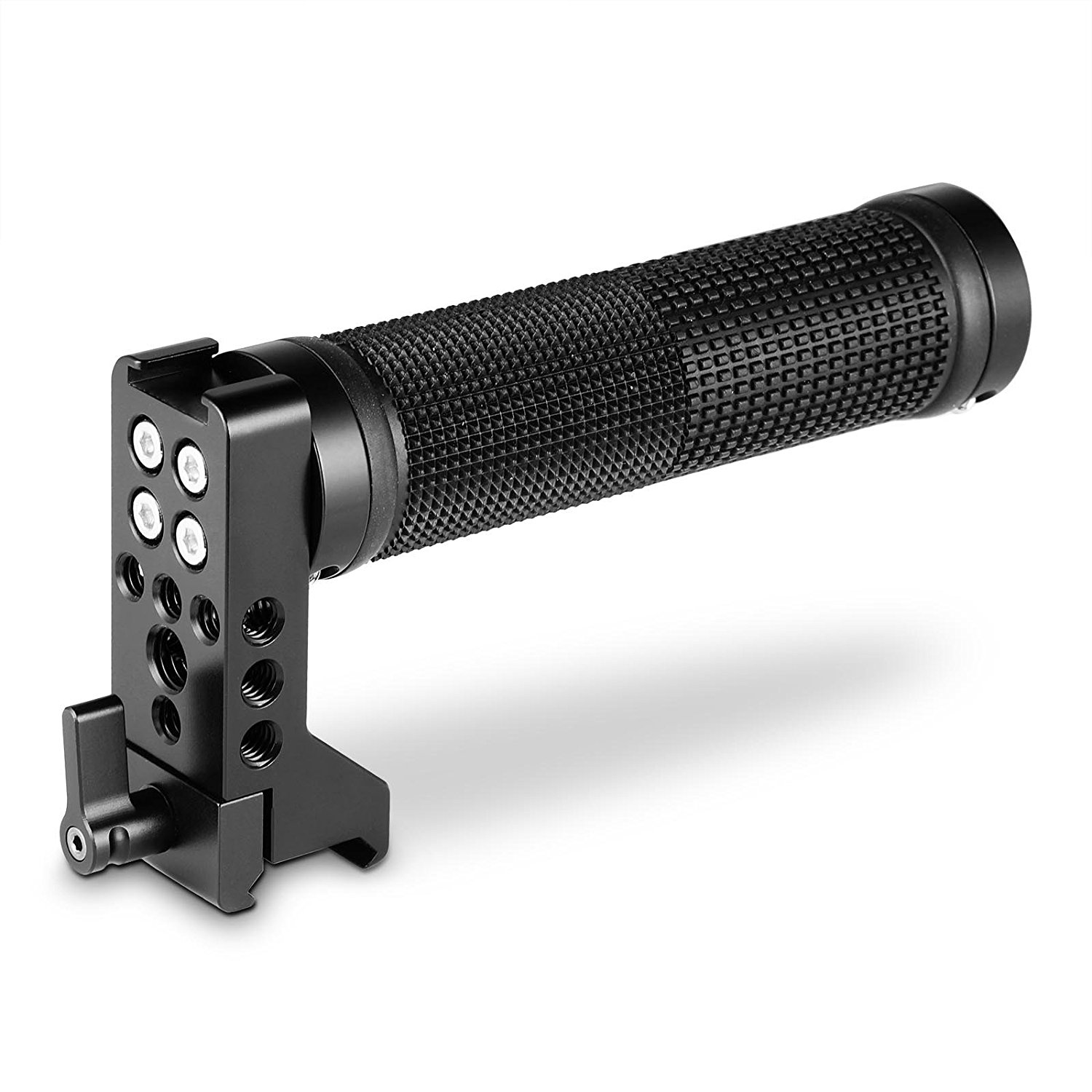 SmallRig Articulating Arm with Double Ballheads (2070)
One of my favorite accessories, and downright favorite ballhead accessory that I've ever used, is the 2070 Double Ballhead. This ballhead is a must have, regardless of if you shoot video or not. It can be used with monitors, microphones, or basically anything. It is strong, secure, and easy to use. Just buy it; you'll thank me later.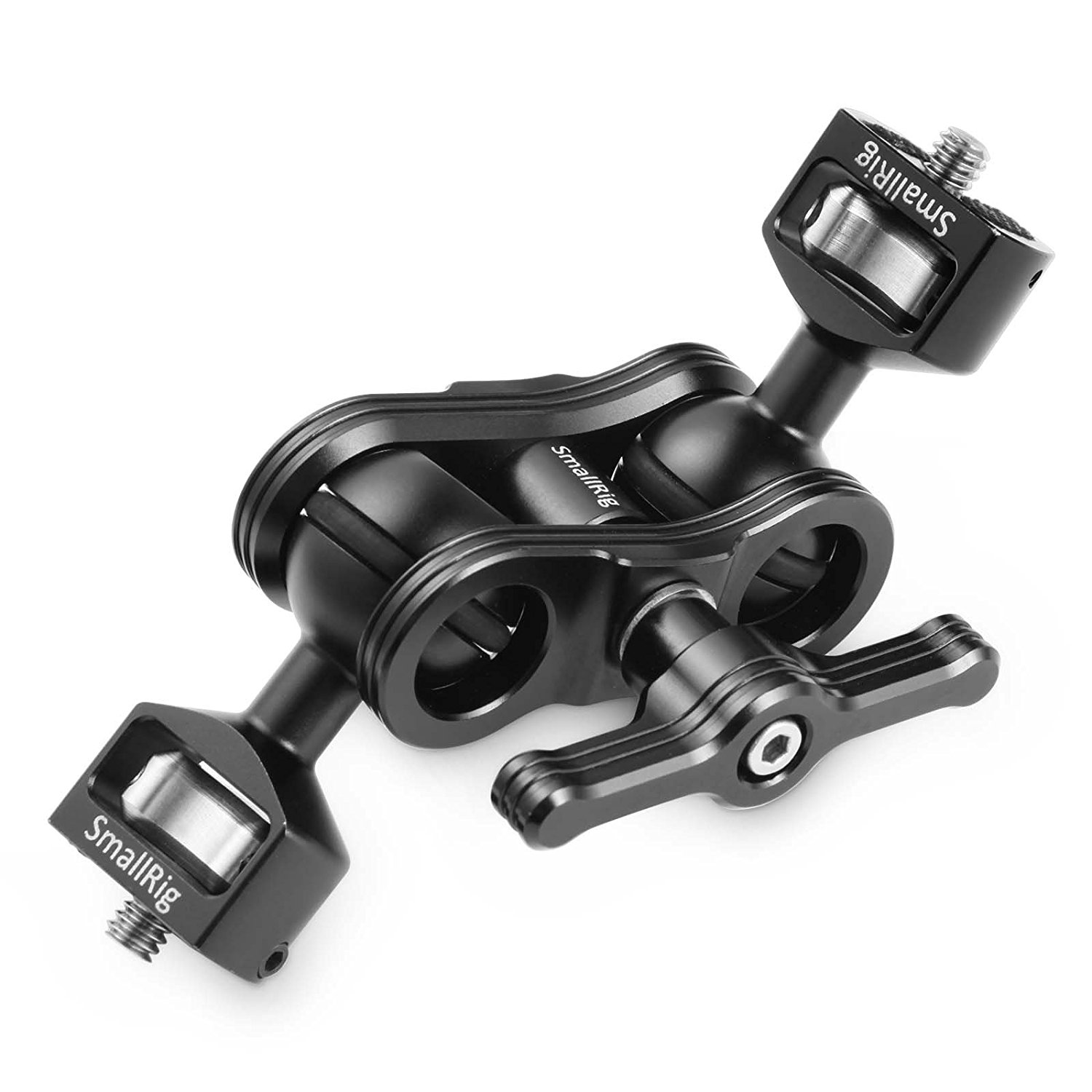 SmallRig Cold Shoe Extension (2044)
Sometimes certain accessories can old be mounted with the use of a cold shoe. Most cold shoe accessories have a top down ¼-20 thread, but the 2044 pushes the cold shoe off to the side, making it more accessible in some situation. I don't always use it, but it's inexpensive, built like a tank like the rest of the SmallRig items, and is nice to have in my bag if needed.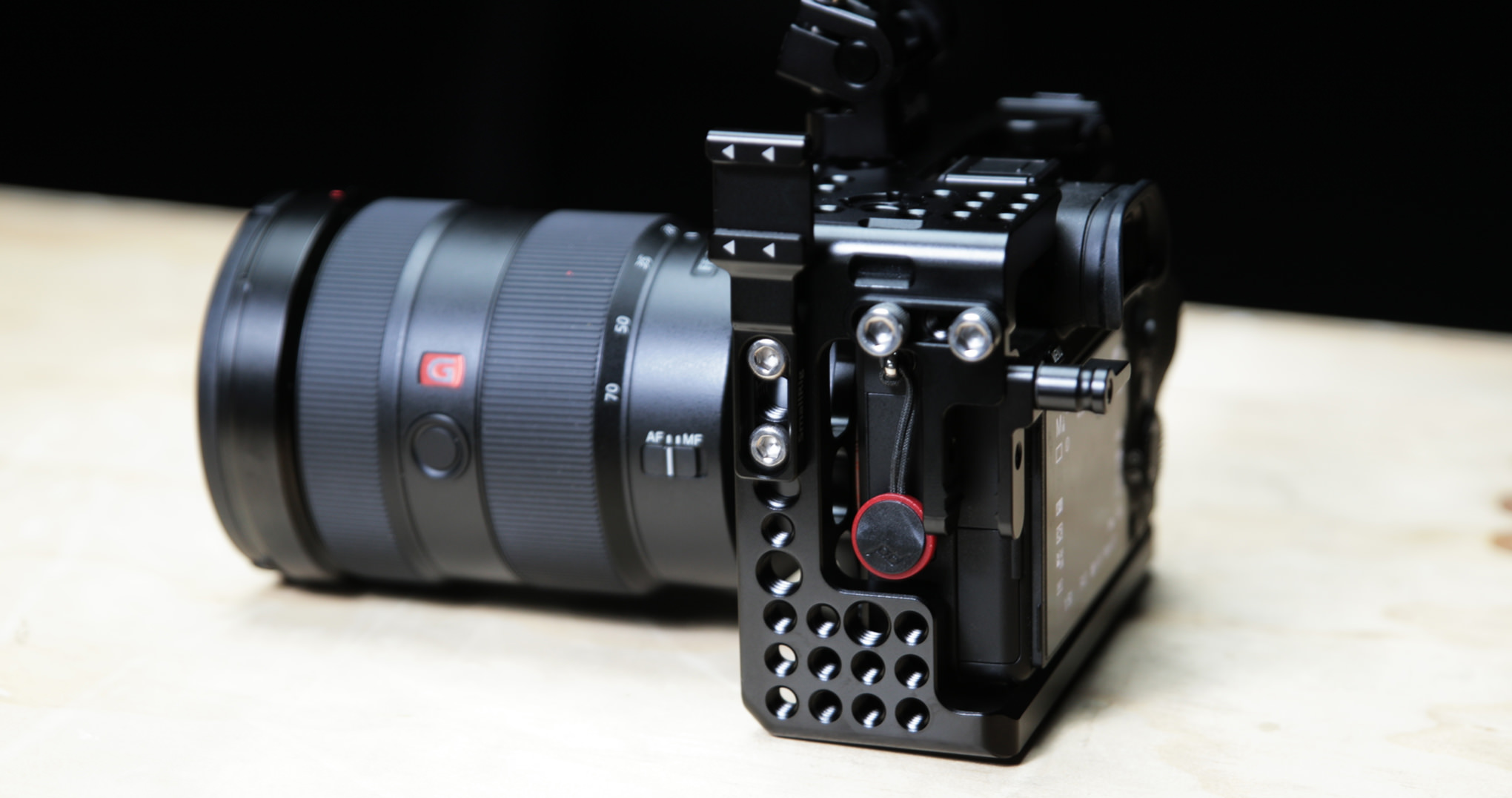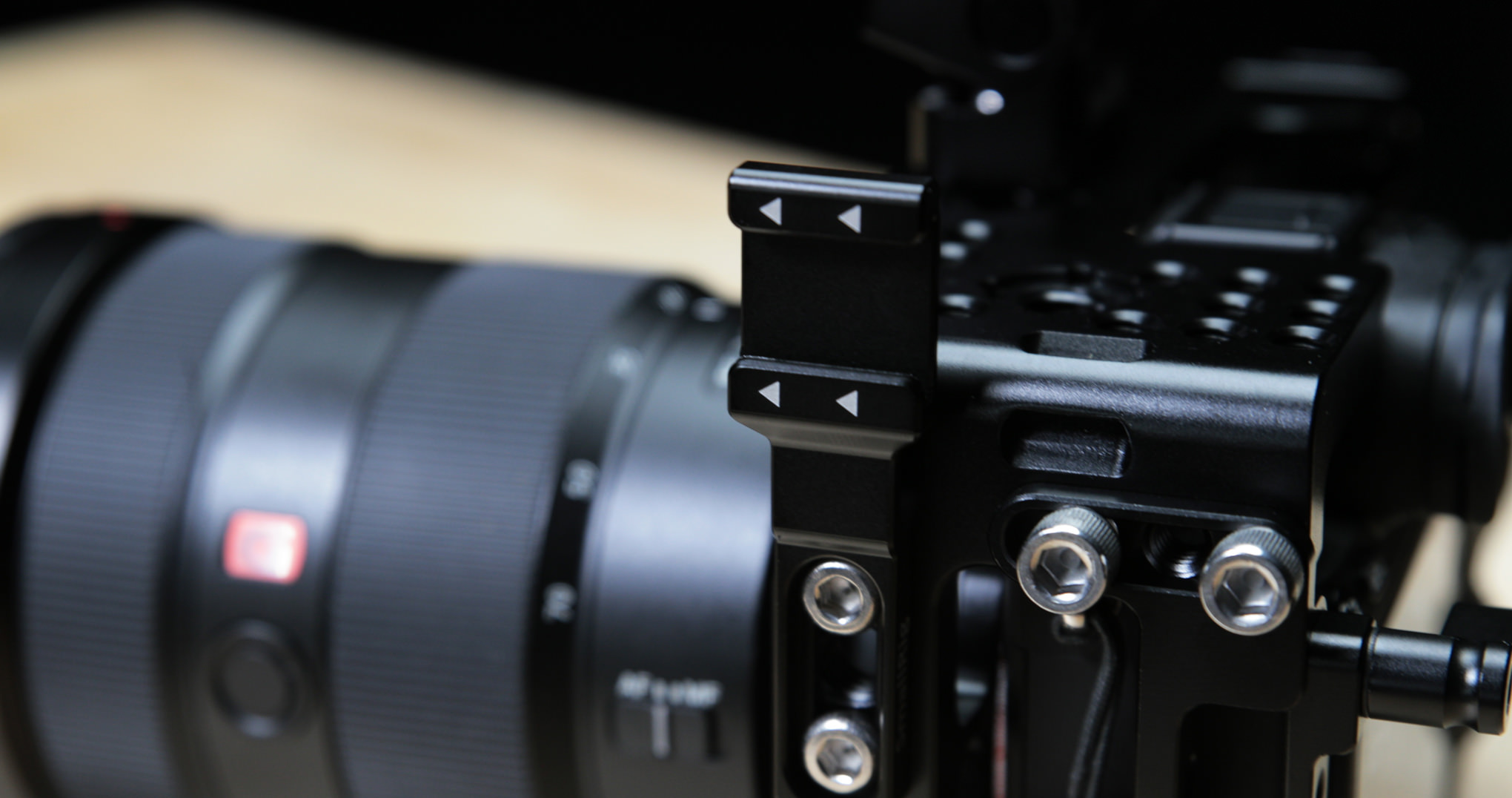 SmallRig HDMI Cable Clamp (1679)
There is nothing worse than getting your cable snagged out of your camera. Employing some type of clamp system or jerk stopper for your HDMI cable is essential when shooting video. The SmallRig HDMI Cable Clamp attaches via a ¼-20 screw, and does exactly that. It's an absolute must, not an option. It comes included in the 2096 A7RIII kit.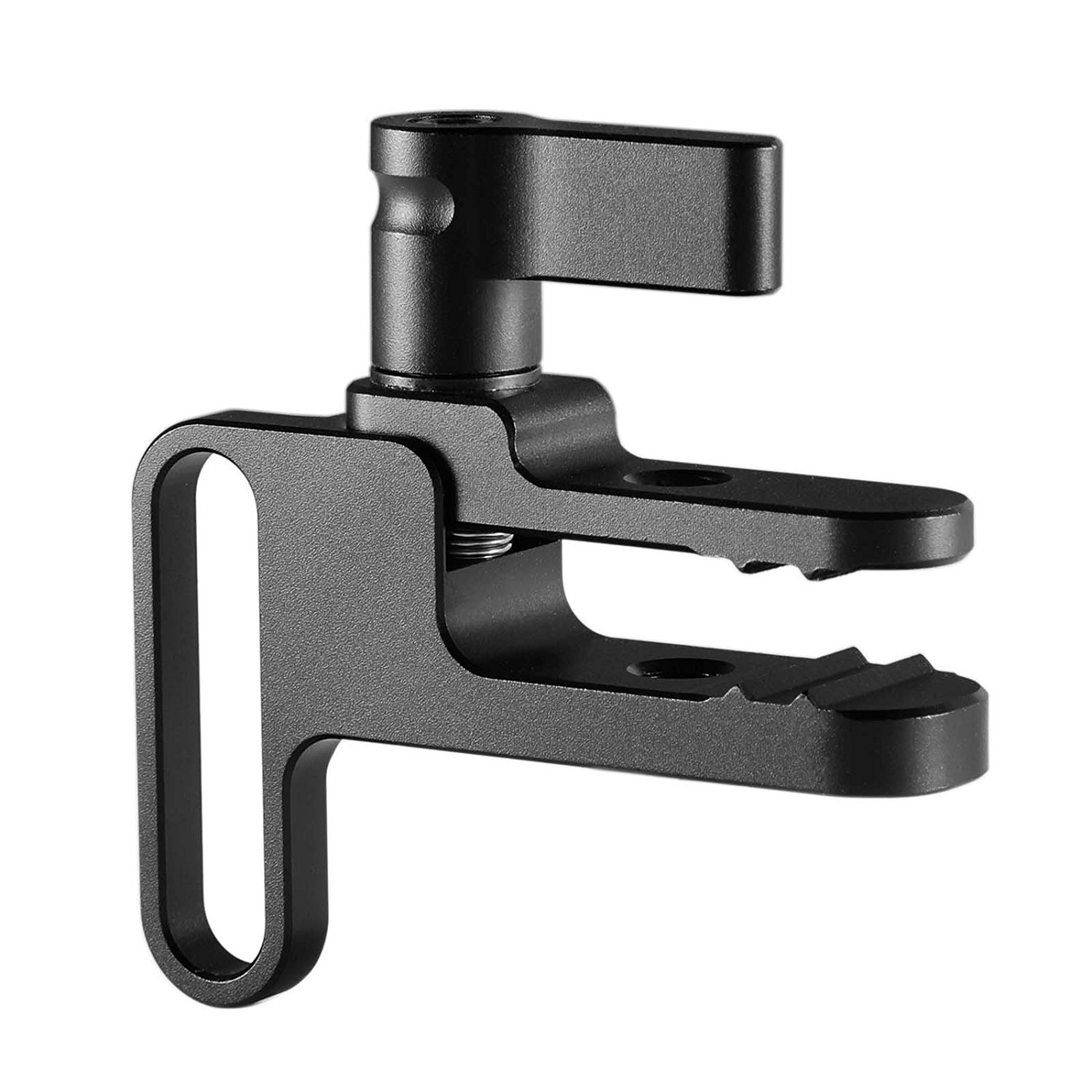 SmallRig ARRI Rosette Mount (1601)
Sometimes you need a better handle, and some great handles employ a rosette mount. It's pretty straightforward, built well, and gets the job done.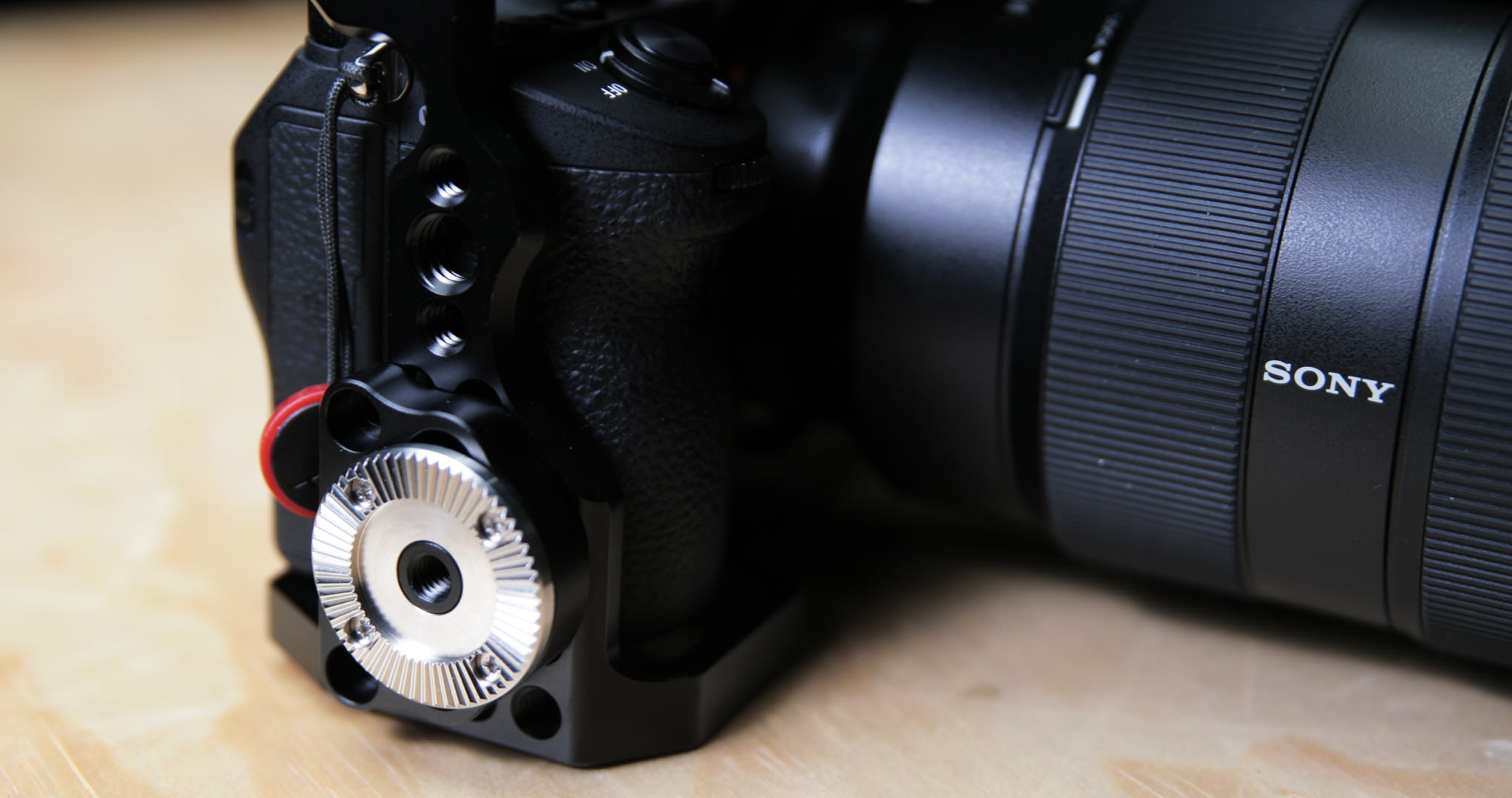 SmallRig Cold Shoe Mount (1593)
This is another cold shoe mount that can be used in a variety of ways. It is much smaller than the 2044. One caveat is that it works best mounted on the side of a cage.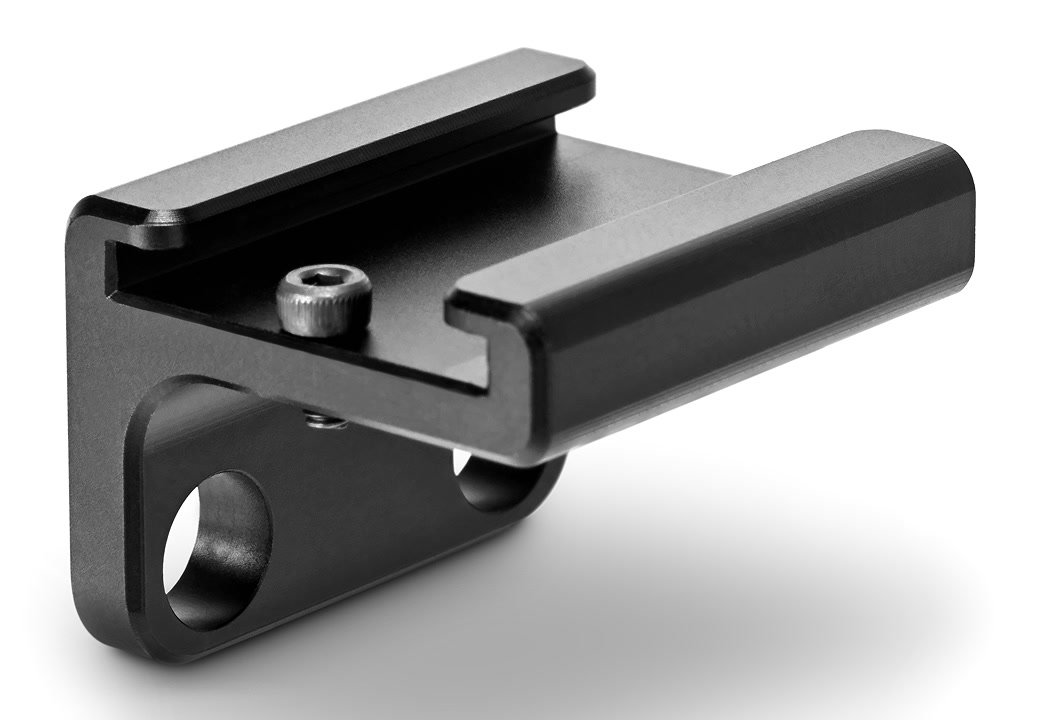 I've loved using the cage and related accessories. They aren't sexy, but they really get the job done. While my experiences have been centered around the Sony A7RIII cage and accessories, I am pretty sure that no matter what camera or DSLR you are using, SmallRig can help get the job done.
SmallRig A7RIII Cage Review
The SmallRig cage and accessories make shooting video with the A7RIII a pleasure.





Must have for the A7RIII video shooter