Superb Ultra Zoom Option
The Tamron 150-600mm G2 is a jack-of-all-trades, an extremely fun lens to use, and at $1,399, gives great value for the price. Let me explain why.
It seems that when most lenses surpass the 200mm threshold, they fall into a few categories. First, they are kit lenses designed for APS-C sensors, and their optical quality isn't the best. The other super telephoto camp that many lenses fall into is the ultra expensive prime or zoom, ranging anywhere from $4,000-12,000. These lenses are designed for sports and wildlife shooting in a professional capacity.
Many of us fall into neither of these categories though. We've graduated from complete novice, yet aren't a professional sports or wildlife photographer. A few companies have stepped in to fill this void in the last several years. Tamron is one of those companies. Just as Sigma has seen a refresh in the direction of their company with regard to build, optical quality, and autofocusing performance, so has Tamron.
Tamron first launched their version 1 of the 150-600mm back in 2013, and it became a great bargain ultra-telephoto zoom. The new 150-600mm G2 falls into their new lineup of super performing lenses. At the time of writing this review, the full lineup of Tamron's newly redesigned series of lenses includes:
The G2 and new SP lenses upgrade essentially every part of each lens lens, and thus far have offered Vibration Compensation in each lens. That is one of the biggest features that is making Tamron stand out with their new lenses. With today's high megapixel cameras, as well as Canon and Nikon's refusal to add stabilize sensors to their cameras, stabilizing those pixels becomes even more important.
The Tamron 150-600mm G2 is offered in Canon, Nikon, and Sony mounts, but the Sony model doesn't include VC since the sensor is stabilized. I used the Canon mount on a 1DX Mark II, as well as adapted with a Metabones IV adapter on a Sony A7RII and A6300.
Tamron 150-600mm G2 Build Quality
While I didn't own the first version of the Tamron 150-600mm, it doesn't take a genius, even at first glance, to see that the G2 is built much better. Comparing the Tamron 150-600mm G2 to its first version would also be an easy win, so I won't do that. Comparing it, however, to Sigma and even Canon, is what I think we should be doing.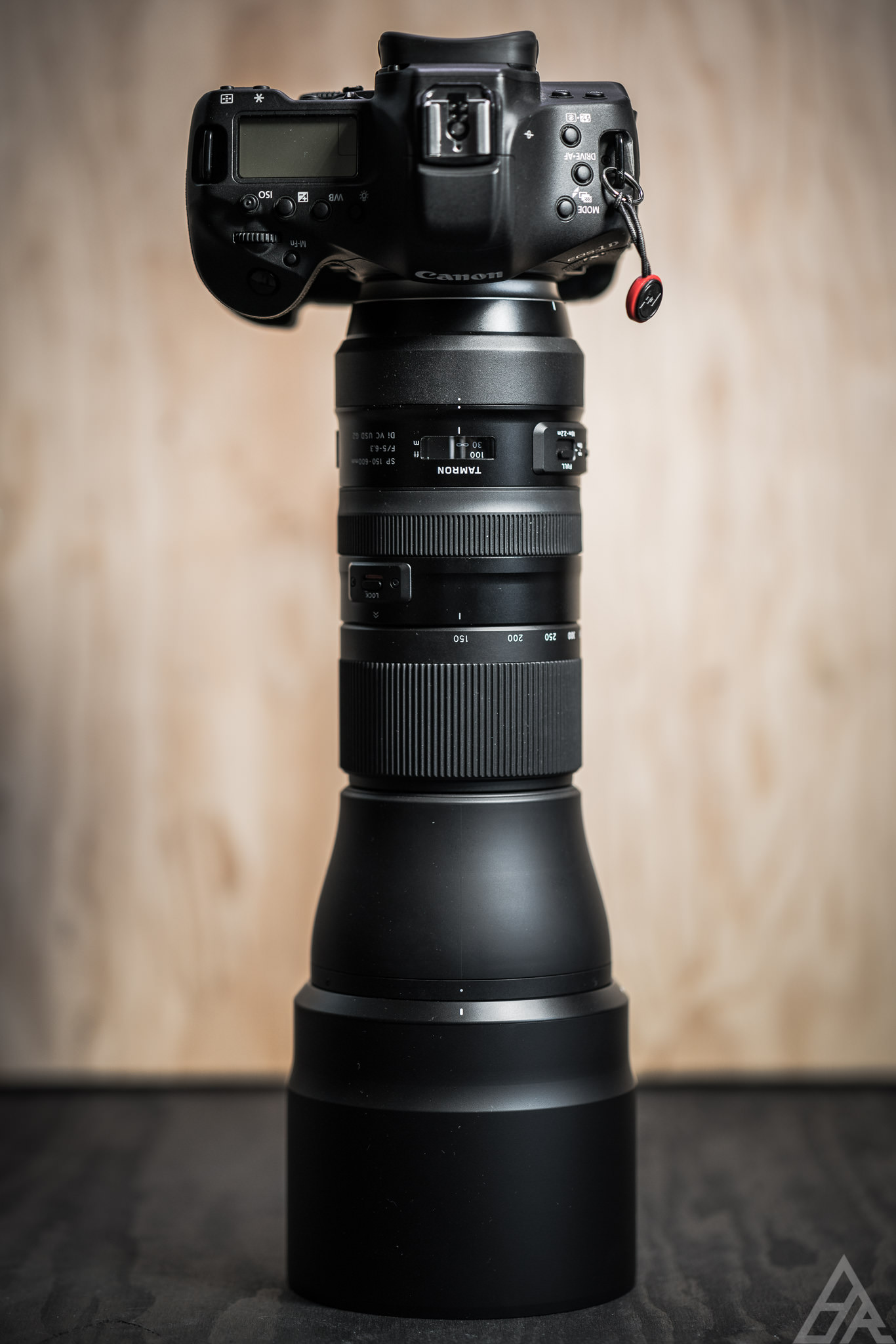 I own many Canon L series lenses, and have owned Sigma Art series lenses in the past, so I know my way around well-built glass. The Tamron 150-600mm G2 is as solid and well built, at least comparing it on the outside, as any L series or Art series lens. The Tamron 150-600mm G2's optical construction consists of 21 elements in 13 groups. It has a 9 blade rounded aperture. New to their new lenses, including this 150-600mm G2 is a fantastic looking and feeling metal exterior, which feels great in the hand. The metal finish near the front element of the lens is finished a little different, giving a better grip if you are the type of shooter that holds the lens out near that front element. This different metallic finish does mark easier from hand sweat or grease, but is easily removed.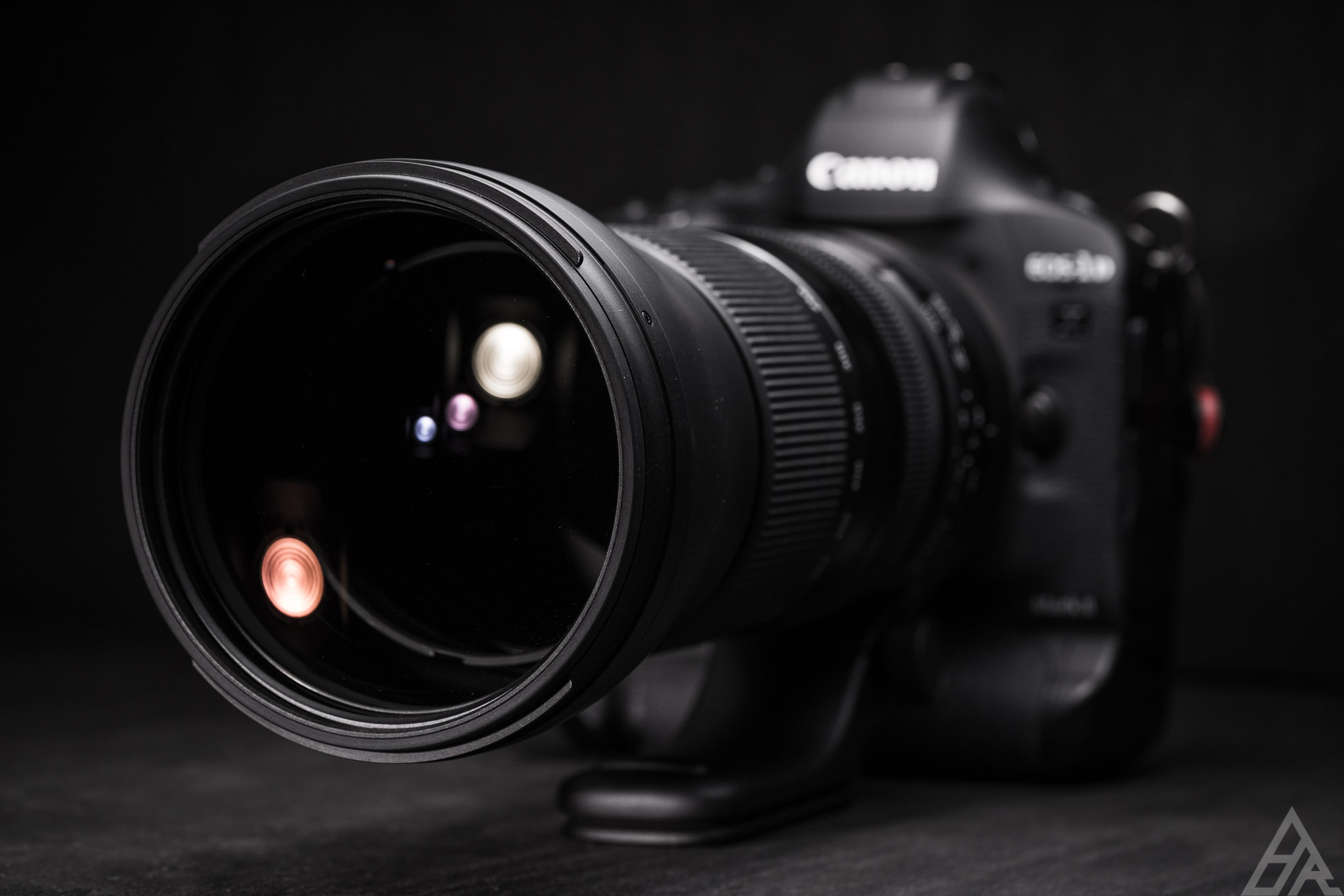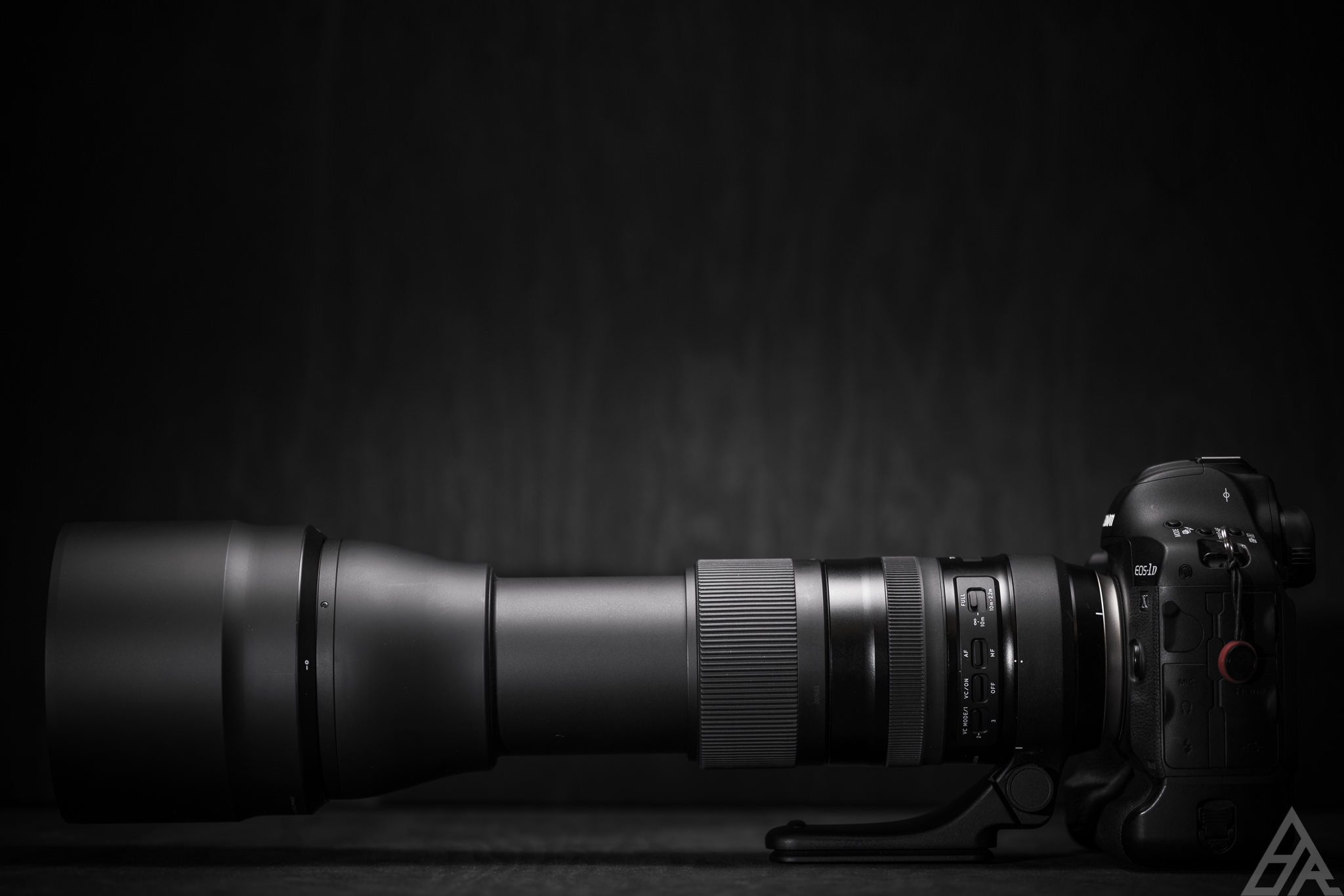 Another new feature of the Tamron 150-600mm G2 is the improved tripod mount. Most photographers' tripods will make use of an Arca-Swiss style mount and will have to screw on the mounting plate. It may seem like a little improvement, but putting that directly into the collar is ingenious, and saves one extra step. This tripod collar can also be fully removed if that is your style.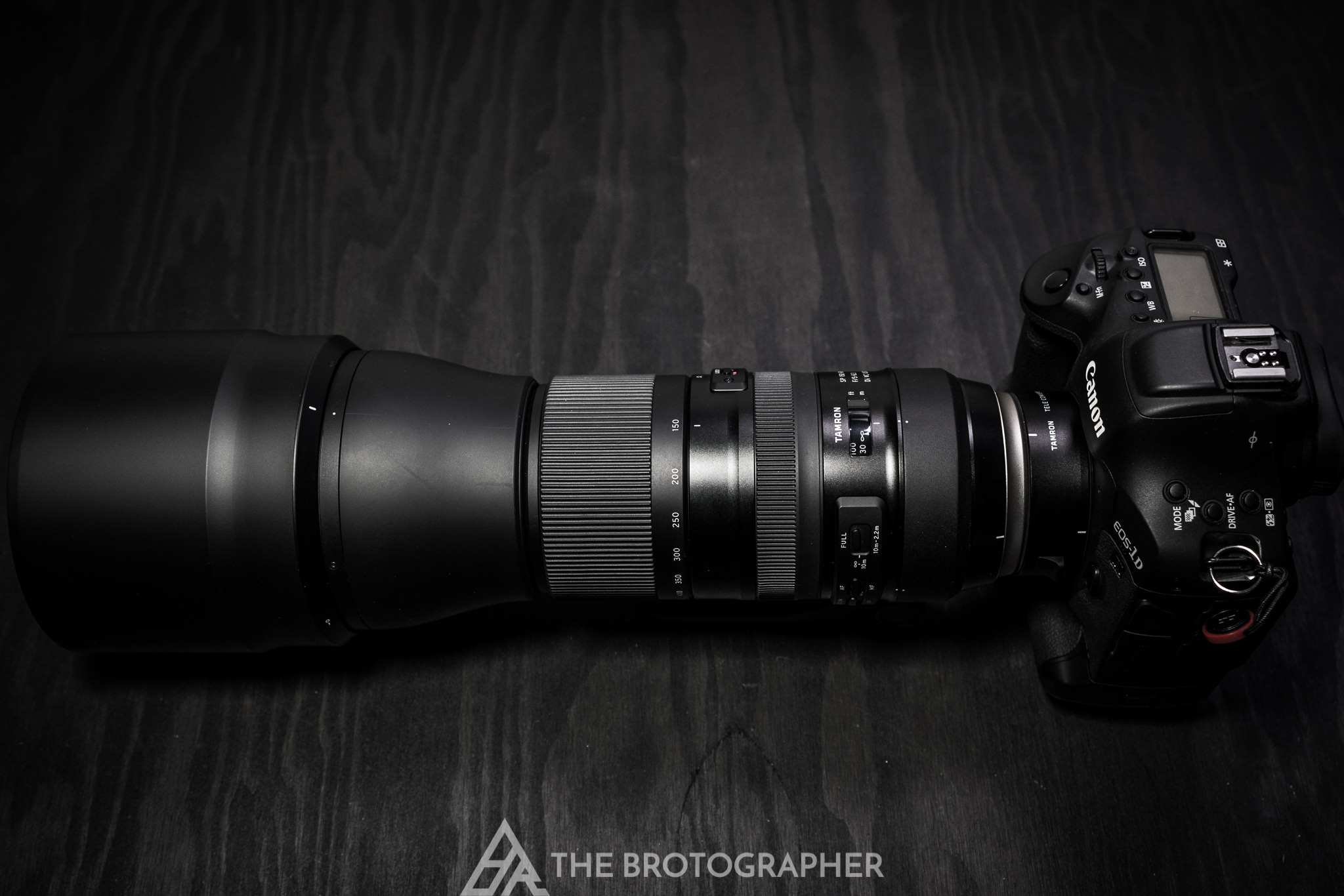 Four switches are near the base of the Tamron 150-600mm G2. I'll go into what these do a bit later. These switches are built well. Not quite as nice as the switches on the Canon 70-200 version 2, but they aren't bad. Since this lens extends when zooming, it also has a locking switch near the zoom ring. Because of its massive size, without the locking switch, the lens would tend to creep outward when it is upside down. This is called "lens creep". Another locking mechanism is built into the zoom ring. At any point in the zoom range, you can use this "Flex Zoom Lock" to lock the zoom in place, keeping you at a single focal length. This can be very handy when zooming is not needed.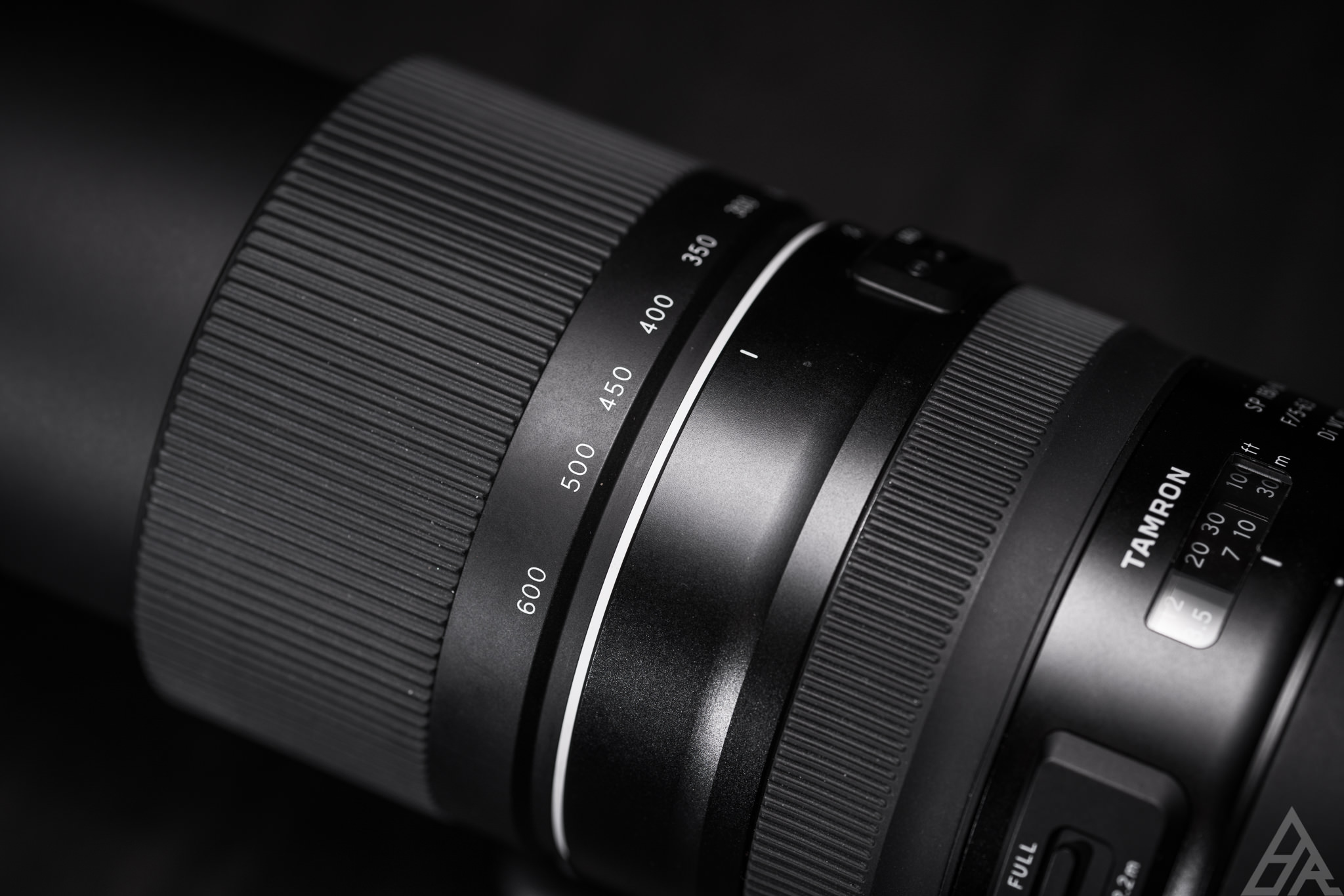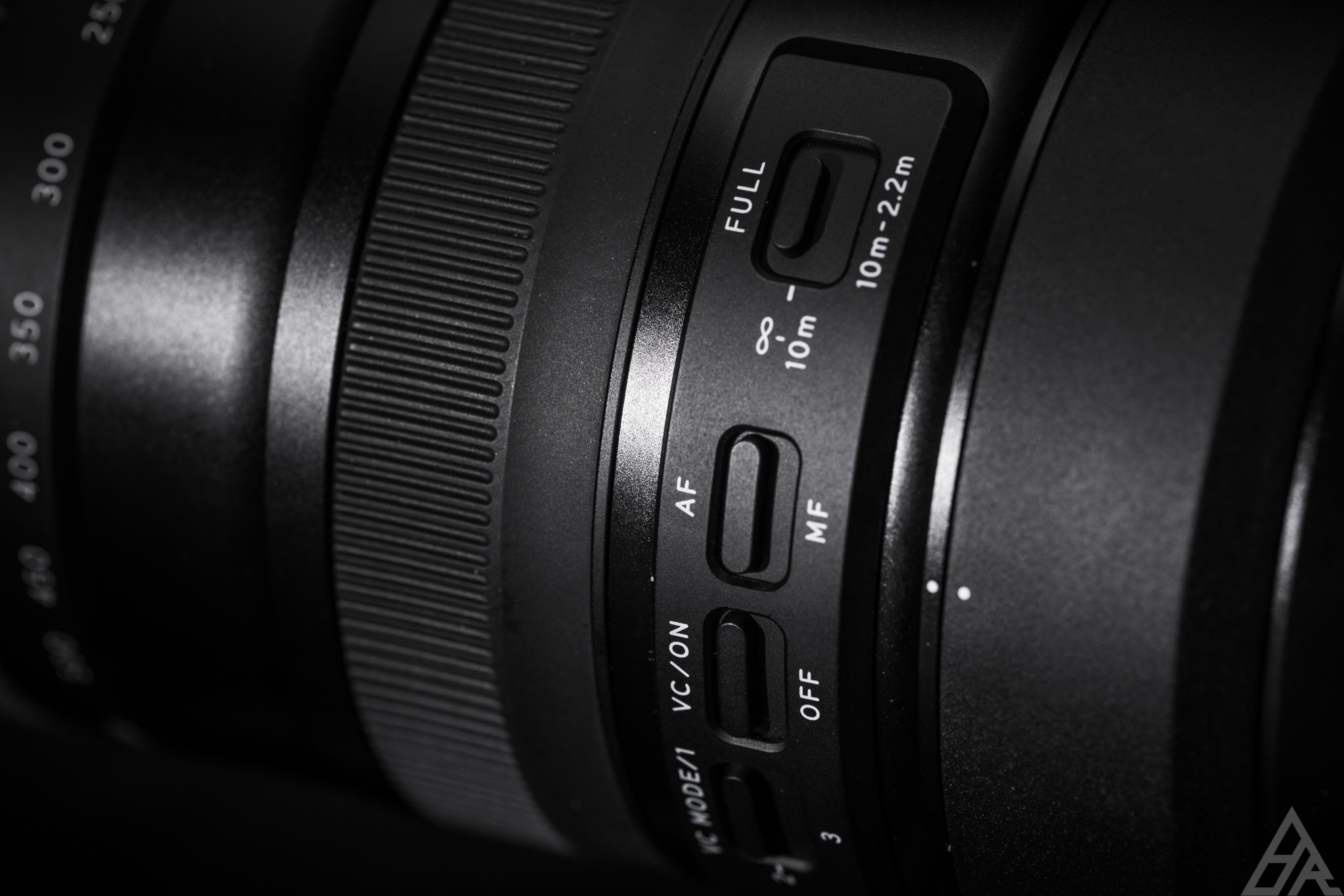 Tamron also included moisture resistance into the Tamron 150-600mm G2. The rear lens mount features a gasket, and Tamron claims that there are also leak proof seals throughout the lens barrel, giving more added protection against the elements. In addition to moisture resistance, Tamron also coated the front element with a protective fluorine coating that is water and oil repellant.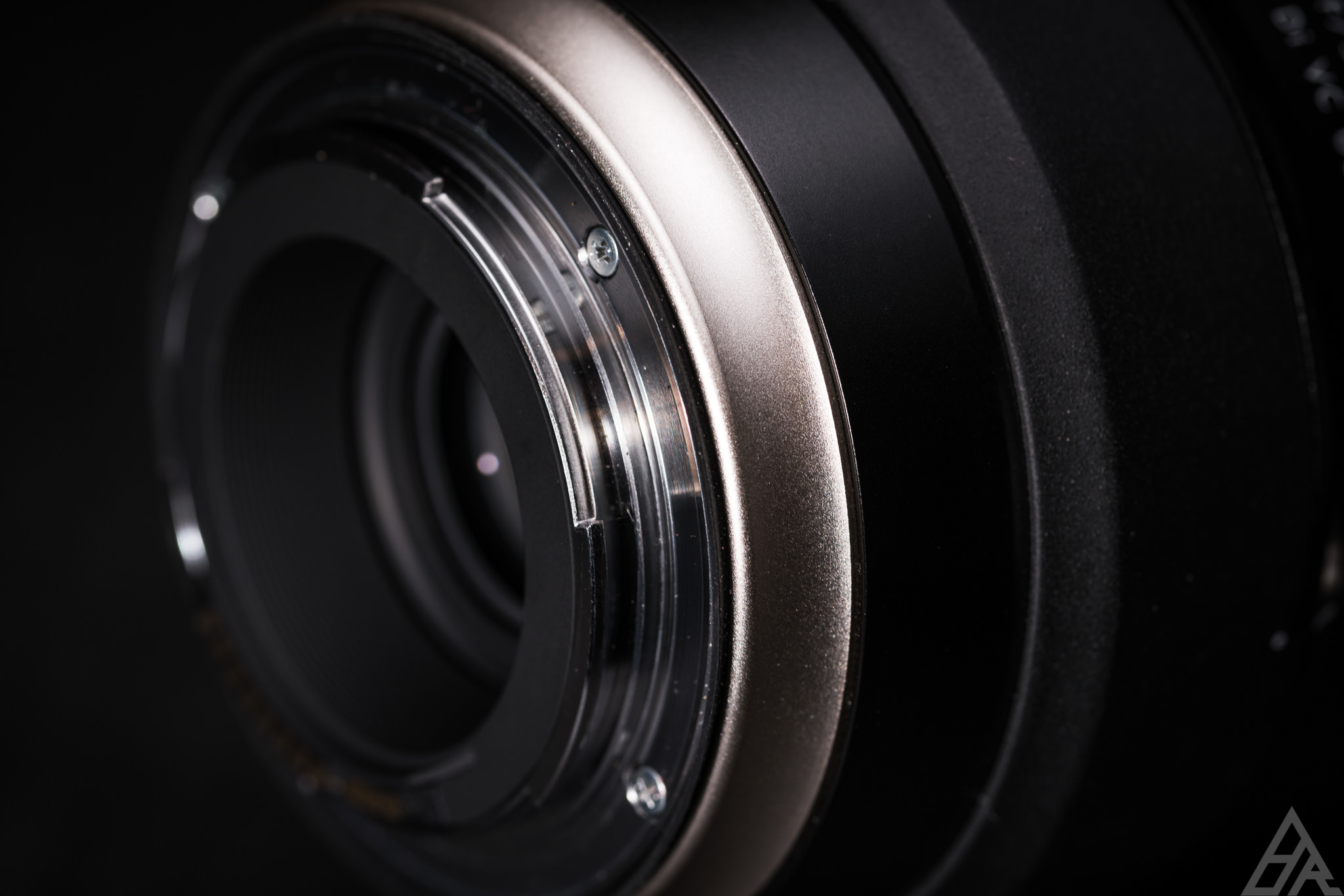 Without putting this lens under a faucet, it really does seem very well built. I feel very comfortable with it on my 1DX Mark II, even when the weather is less than favorable. This review will be updated with any new experiences or findings relating to water or weather resistance.
Tamron 150-600mm G2 Vibration Compensation (VC) Features
The Tamron 150-600mm G2 has three image stabilization modes. Mode 1 is their standard mode, attempting to strike a balance between stabilizing the image and also giving the photographer a stable image in the viewfinder. I find myself using this mode the most, as it is a "set it and forget it" mode.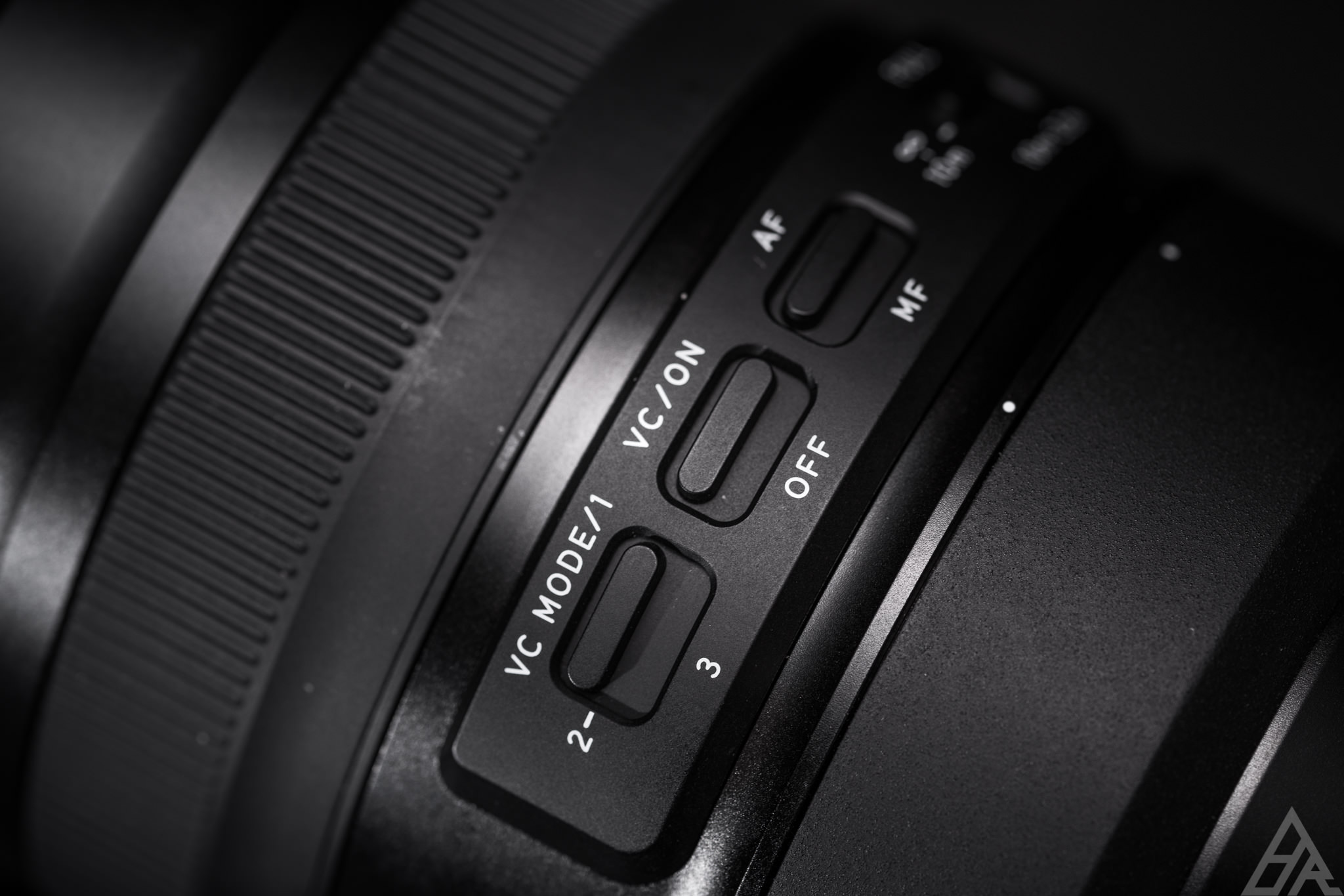 Without any lab testing or scientific data, I felt like I could get between 3-3.5 stops of vibration compensation with this standard mode when shooting handheld, which is really nice. On half pressing the shutter or back AF button, you'll notice the image in the viewfinder become very smooth, cementing any concerns about the VC working its magic.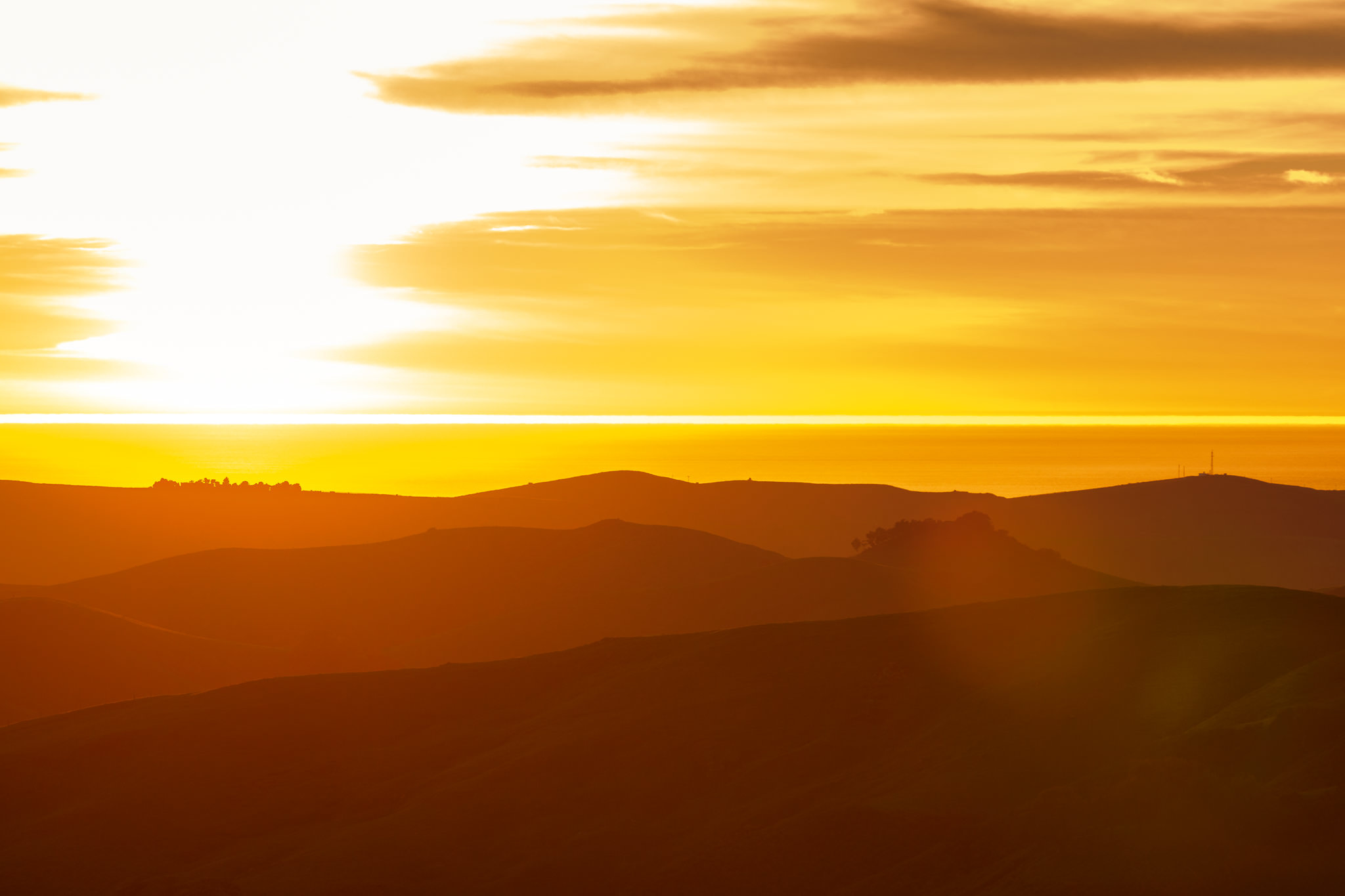 Handheld @ 250mm | f/8 | 1/250 | ISO 640
Mode 2 is specifically for shooting while panning.
Mode 3 is an interesting mode, but one that I didn't find myself using all too often. This mode doesn't employ any VC until just before the image is taken. Tamron claims that 4.5 stops is attainable when using this mode. I'd like to do more testing with this mode in the future, as I've mainly stuck to Mode 1.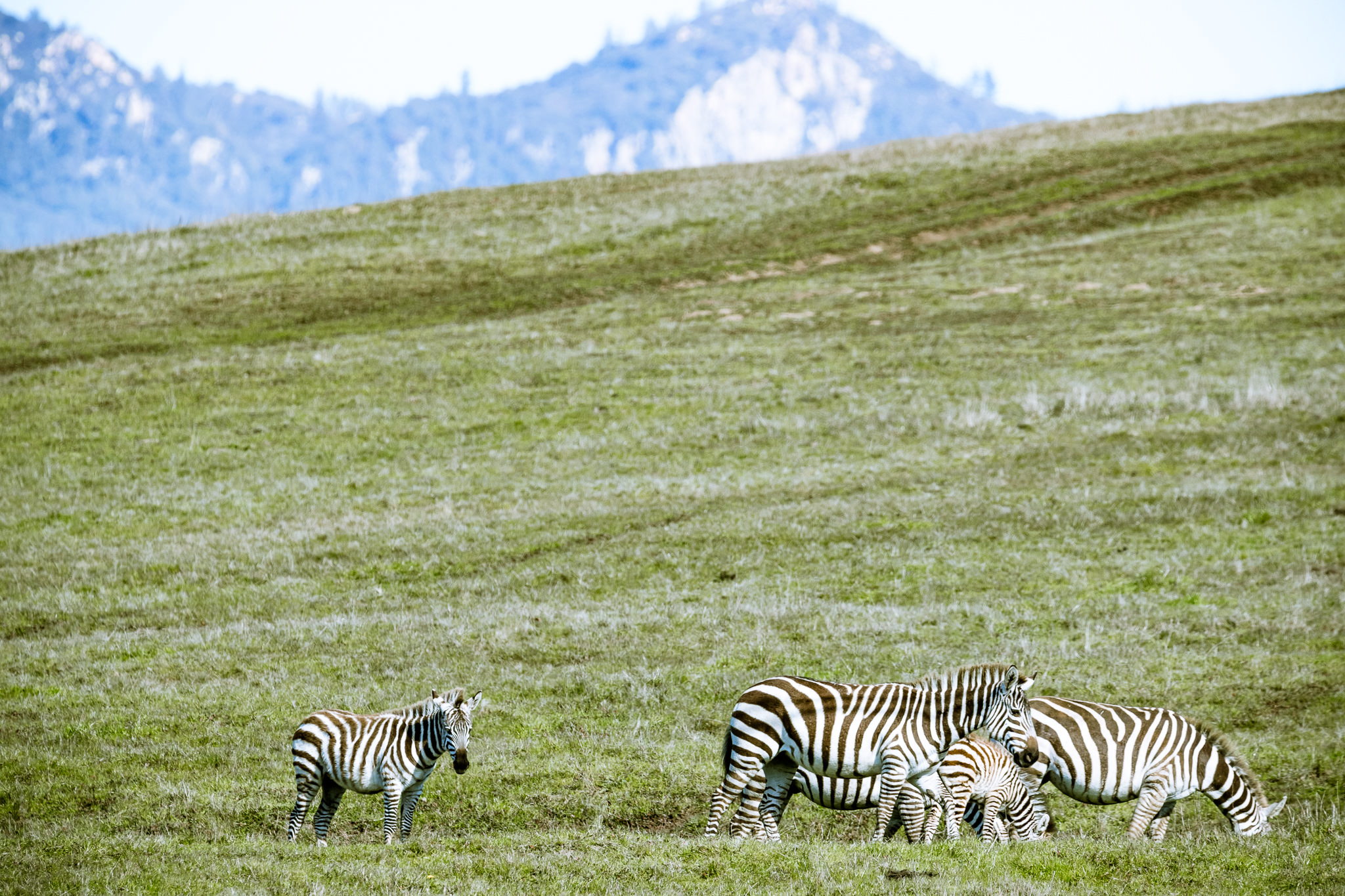 Handheld @ 252mm | f/9 | 1/800 | ISO 640
Tamron 150-600mm G2 Autofocus Performance, Speed, & Accuracy
Autofocus is quick and snappy with this beast. The Tamron 150-600mm G2 suffers from none of the 3rd-party lens fears that some people have. All the way out to 500mm, this lens locked on quickly, and held focus while shooting continuously. Accuracy also seemed great in the images I took, with only the rare image being out of focus. At 600mm, some hunting did occur from the AF system, but that is relatively normal in a zoom lens of this focal length. If shooting at 600mm is a must, I recommend first focusing at or around 400-500mm, then zooming in and focusing at the full 600mm. I was fine using this method.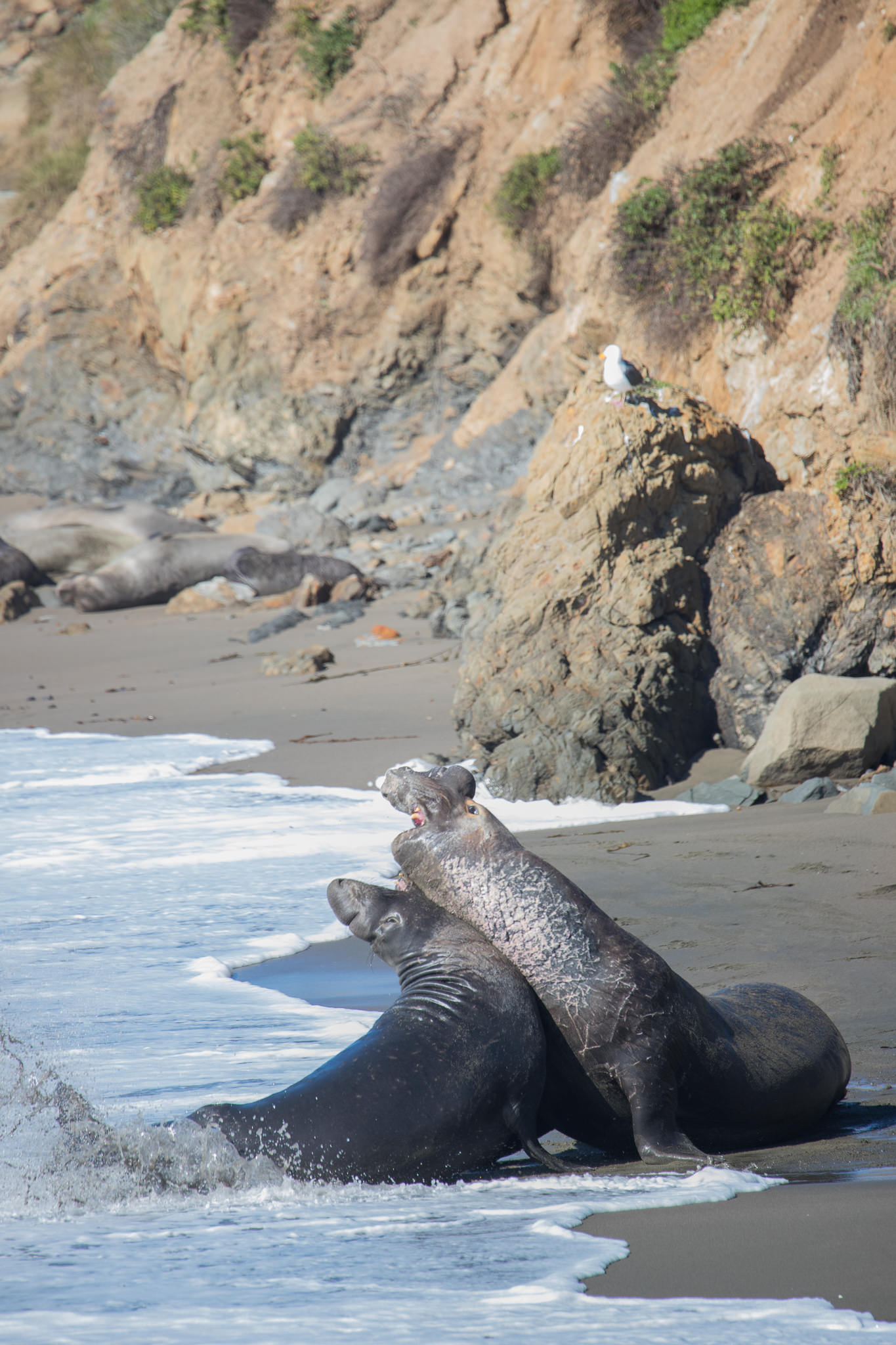 Handheld @ 600mm | f/6.3 | 1/400 | ISO 400
For even faster focus at any point in the zoom range, Tamron added a focus limiter switch. If your subject is in a known focal range, limiting the focus will improve focus speed even more. I prefer to keep it in the "full" position, as I like to shoot a variety of objects. I'm also fairly forgetful, and will be wondering why the lens is not focusing if I forget to switch it back to the correct focus range.
Tamron 150-600mm G2 Image Quality
The image quality of this lens, I'm told, is greatly improved compared to version 1. I could nitpick any lens for days, and we could pixel-peep to our hearts content, but that's not what a lens like the Tamron 150-600mm G2 is about. This lens is about capturing action as well as distant subjects. Are you going to garner better image quality out of a $10K 600mm prime? The short answer is yes, but not very much sharper. At some point, return on investment becomes negligible.

The Tamron 150-600mm G2 provides extreme versatility in a hand-holdable package, and the image quality is very good all the way out to 500mm. It does drop off a little out near 600mm, but that is very normal for a lens in this focal range. Image quality is still fine at that distance, and is much better than cropping while shooting with a shorter lens.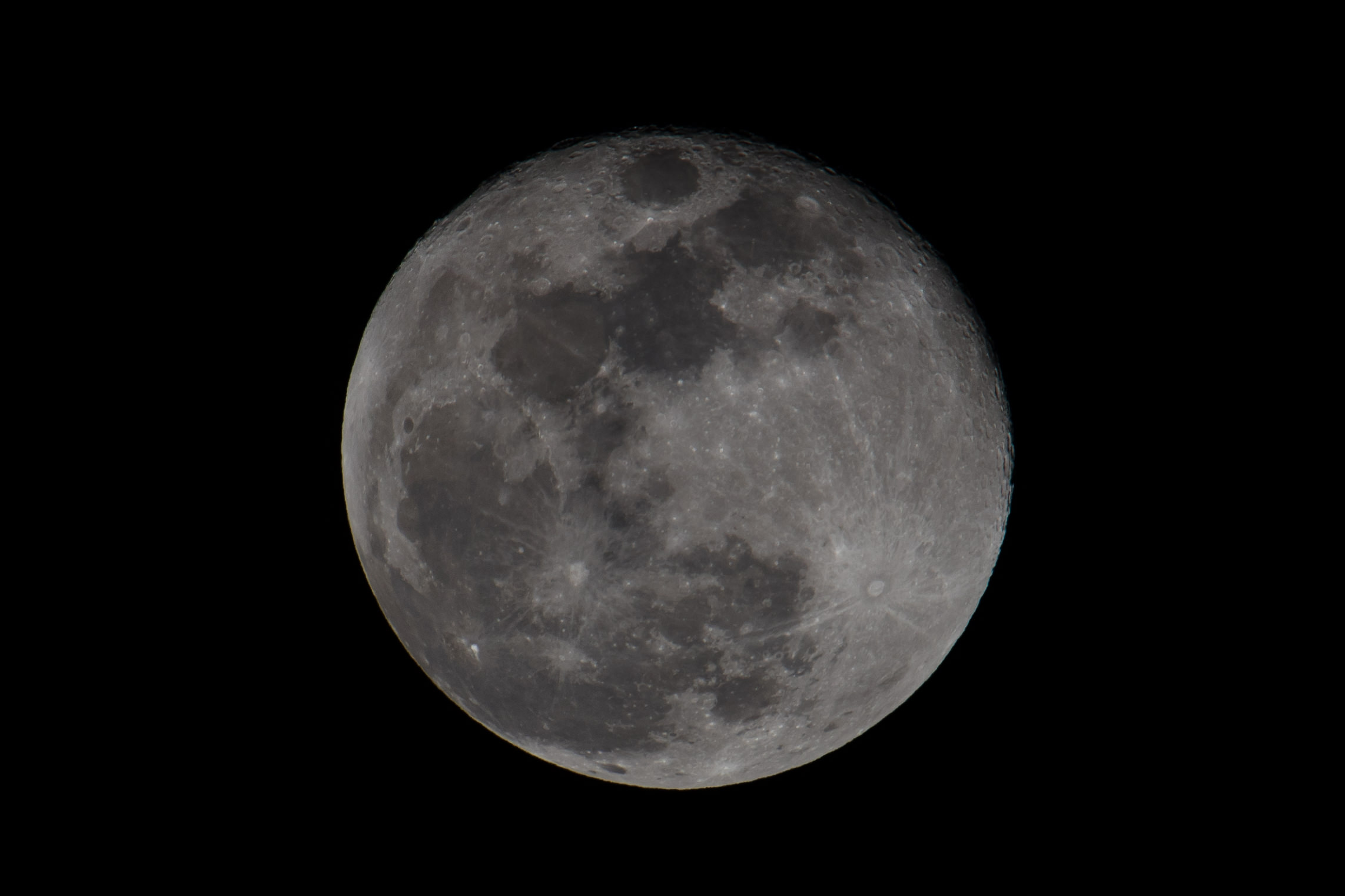 Shot with the 1DX Mark II and 1.4x teleconverter @ 840mm.
Because of the compression of an image shot at 600mm, your are still going to be able to achieve some bokeh, or out of focus backgrounds. I found the bokeh to be relatively smooth, making the subject stand out from the background relatively well. While not about to achieve extremely smooth bokeh, the Tamron 150-600mm G2's out of focus backgrounds should be creamy enough, especially if the subject is a decent distance from his/her/its background.
I would not hesitate to use this lens in a professional capacity, especially with the high ISO capabilities of today's camera bodies. Whether you're a prosumer who enjoys shooting wildlife, shooting soccer or other kids sports, or just want a very versatile lens, the image quality will be great for you. Unless you're a full time professional who is making your living shooting at long distances, I can't see justifying paying 6-8 times this price for a 600mm lens. Overall, I'm extremely happy with the image quality of the Tamron 150-600mm G2. I was pleasantly surprised. I am also a user of the SP 90mm f/2.8 macro, which has exceptional image quality. The Tamron 150-600mm G2 continues that optical performance standard, and I'm a real believer in what Tamron is doing on their image quality front.
Tamron 150-600mm G2 Adaptability With Sony E-mount Mirrorless
While Tamron does offer an A-mount version of this lens, they don't offer an e-mount option. Have no fear, because autofocusing adapters are plentiful in the e-mount world. The question was could I use the Tamron 150-600mm G2 in any real capacity?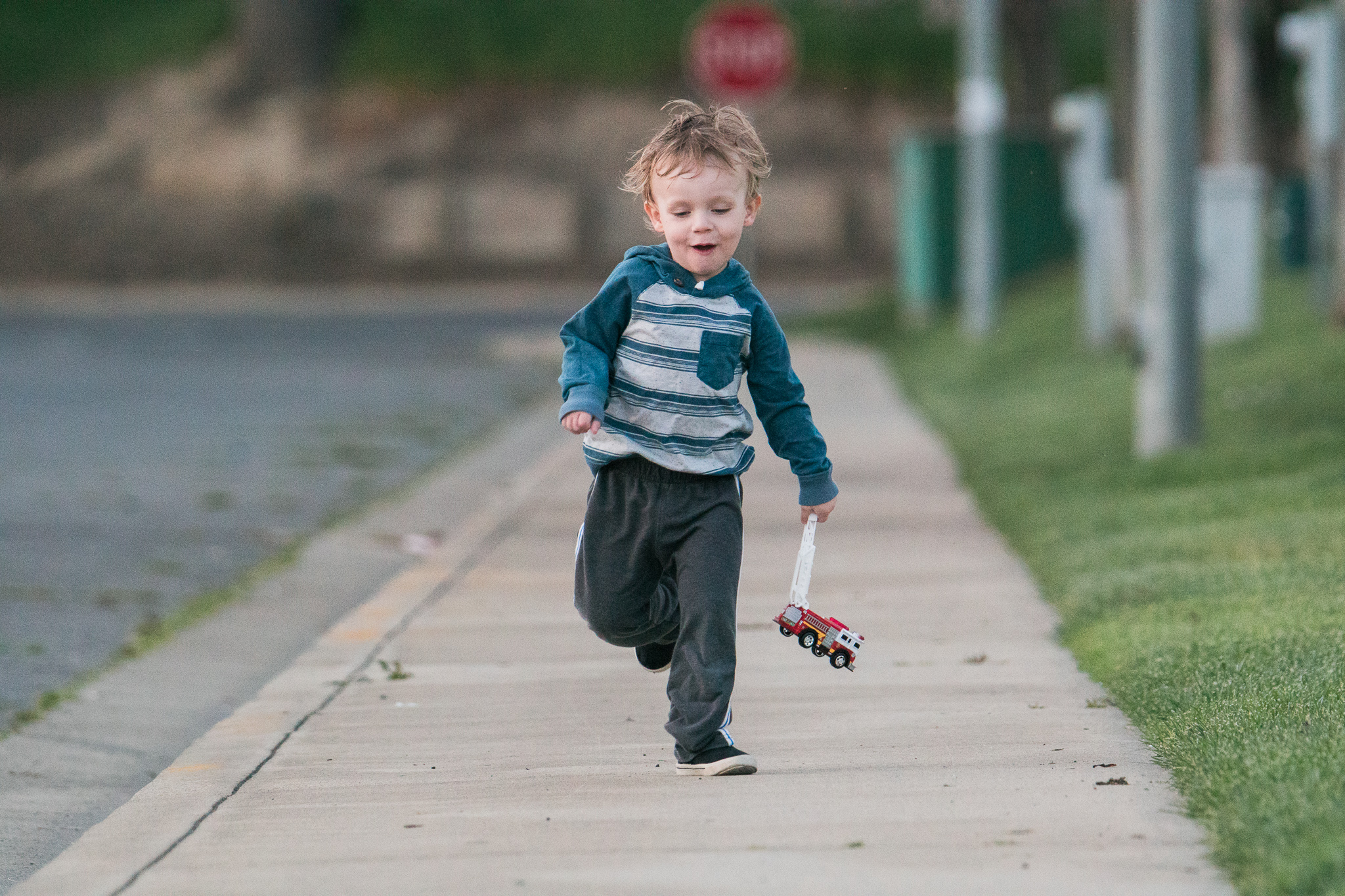 Shot with the Sony A6300 in super low light. Be aware of the grain!
While not 100% up to par with a DSLR, the Sony A6300 offers good/great AF performance for a mirrorless camera. I used the Metabones Mark IV adapter with the Tamron 150-600mm G2, and I was pleasantly surprised by its performance. Autofocus was relatively snappy in decent light, but did drop off in dim lighting conditions. Continuous AF actually performed well with the A6300, and I would not hesitate in using it during a kid's sports game. I really think that the A6300/A6500 is the little 1DX. Metabones is set to release a new version of this adapter shortly, and I cannot wait to see how it performs with the Tamron 150-600mm G2.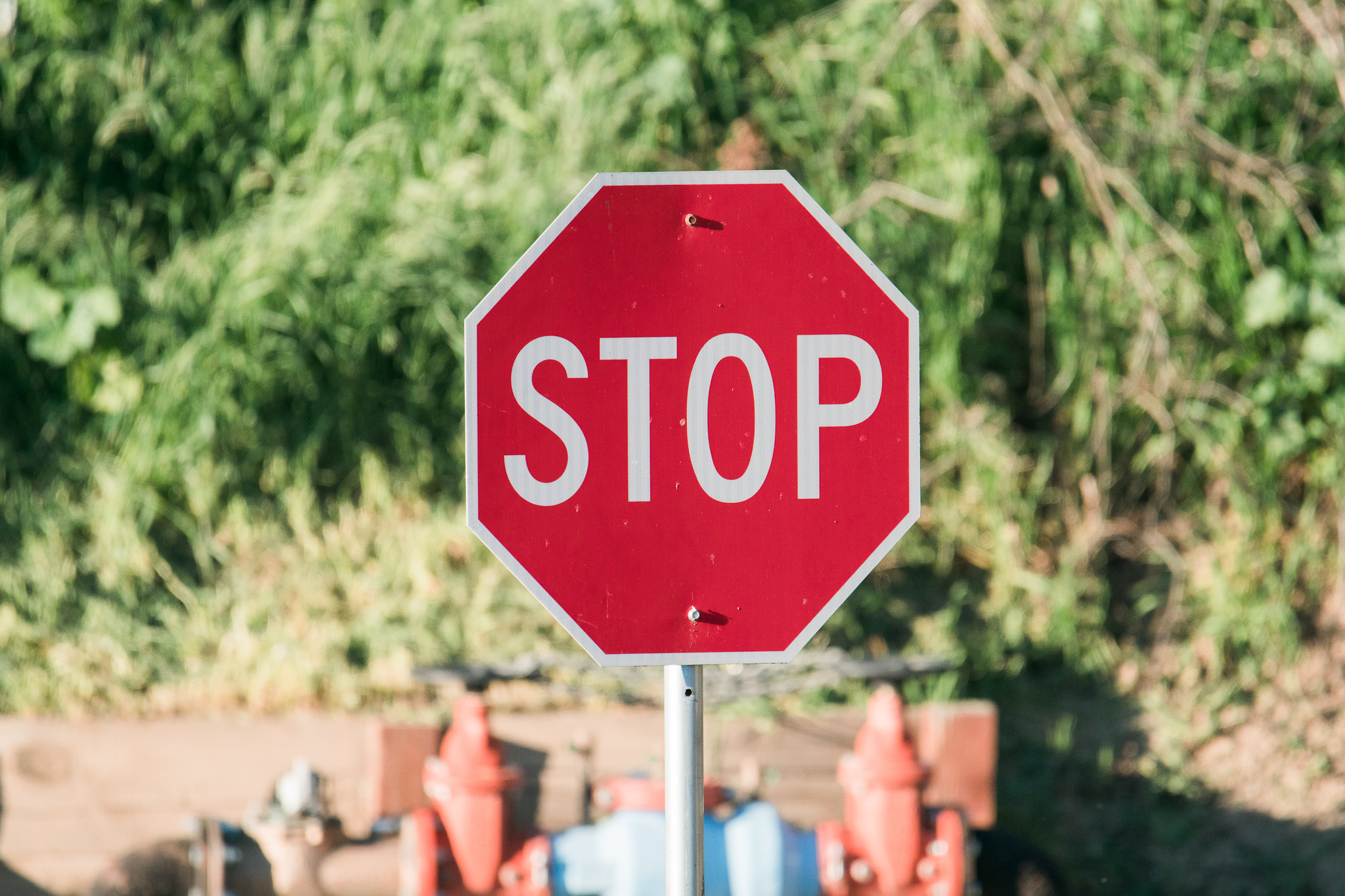 Shot at 600mm on the Sony A6300. This is an example of image quality at this focal length
Performance on the A7RII was a little slower, but manageable. One cool situation, even though I haven't quite had the opportunity to shoot it, is telephoto landscape image shot with this combination. The A7RII has a beautiful sensor, and the Tamron 150-600mm G2 definitely has enough resolving power to make use of the 42MP the sensor provides.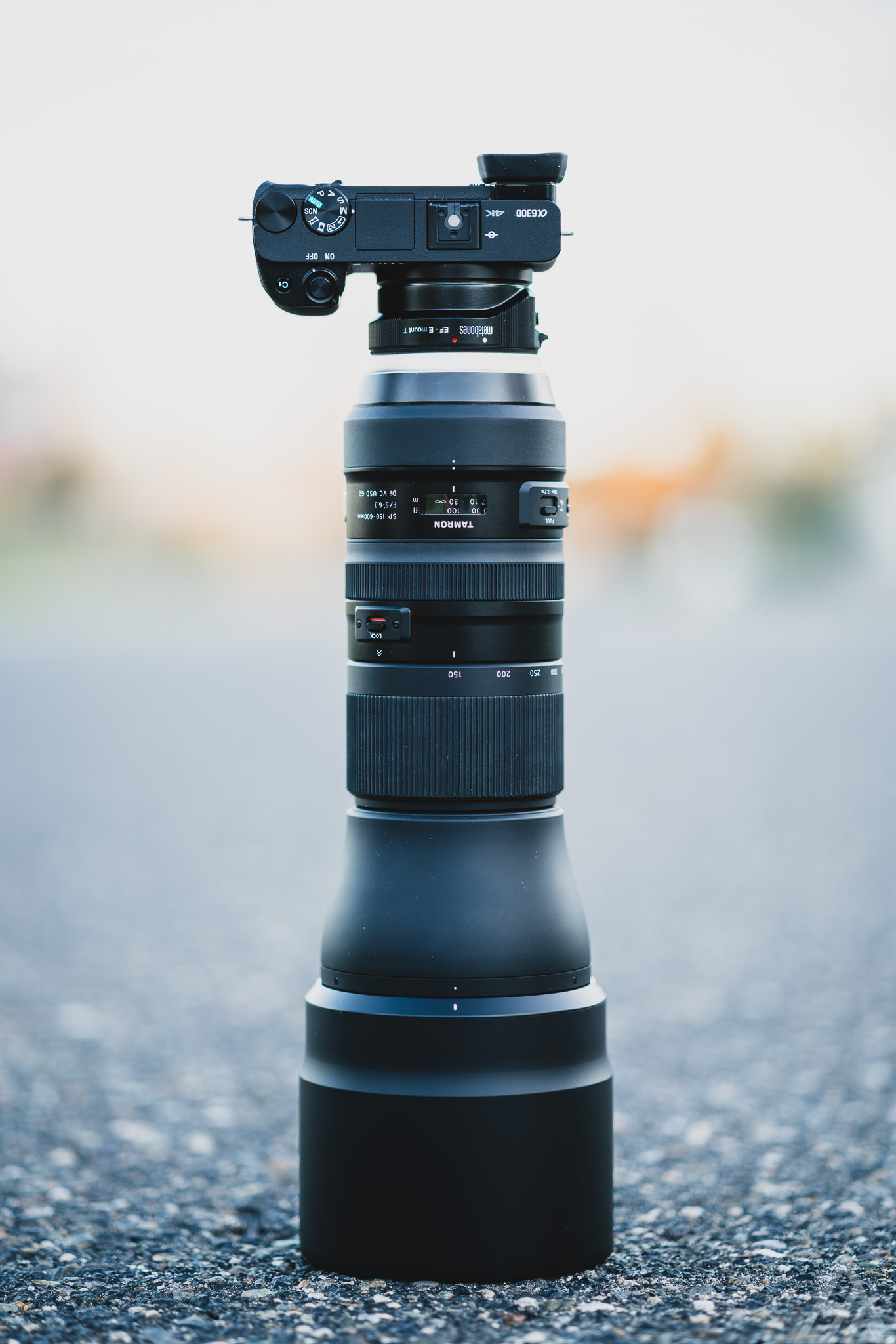 Overall Value, Ergonomics, Performance, & Random Thoughts
I see the Tamron 150-600mm G2 as a strong contender for many years to come. It is significantly lighter than the Sigma 150-600mm sport, offers better image quality than the contemporary version, and is priced well at $1399. Its zoom range is very versatile, and its image quality is very nice. Its vibration compensation and lightweight design also make it easily hand-holdable.
Traveling with this lens isn't very tough, until the lens hood is added. When using a bag like the F-stop Loka UL, I find myself having to remove the lens hood and store it in a top zippered compartment, which is a bit of a hassle. However, the lens hood is relatively small compared to a huge telephoto prime lens, so I really have no room to complain on that front.
The versatility that this ultra zoom provides is really key. It can be used in a variety of situations. One should, however, note the maximum aperture is f/6.3 when extended to longer focal lengths. Be aware of your camera's low light capabilities, as image may be pushed to extreme ISO's when using a crop body when shooting fast moving action in low light scenarios. This is one of the tradeoffs of a lens that is 6-8 times less expensive than a monster prime.
Handheld @ 210mm | f/9 | 1/1000 | ISO 400
Overall, the image quality, usability, versatility, vibration compensation, build quality, and price make the Tamron 150-600mm G2 a lens that you should seriously consider. If you're in the market for an ultra zoom in the 150-600mm focal range, this lens should be at or near the top of your list. At $1,399, it is also a great value for the money. Also, the ability to use Tamron's TAP-in console to update the lens' firmware and customize certain aspects of the lens make Tamron a fantastic option. Add on one of their new 1.4x or 2.0x teleconverters for even more reach. Lastly, the adaptability with Sony E-mount mirrorless bodies by way of the Metabones IV adapter makes the Tamron 150-600mm G2 a serious contender in dual camera systems.
If you've enjoyed this content and you'd like to check the current price or purchase the Tamron 150-600mm G2, please click on our links at the top or bottom of this article to do so or click to check out the current price on Adorama or Amazon. Doing so gives us a few pennies off every dollar when you use our links, and it helps us keep putting out great content that keeps your informed about new gear. It doesn't cost you anything, but it's a huge support and helps keep the lights on. We thank you in advance.
Tamron SP 150-600mm F/5-6.3 Di VC USD G2 Review
The Tamron SP 150-600mm F/5-6.3 Di VC USD G2 has been fully redesigned, and it shows. If you're in the market for an extremely versatile 150-600mm lens, this is worth taking a hard look at it.
PROS
Built well
Quick autofocus
Sleek design
Arca-swiss tripod mount
Great vibration compensation
Flex Zoom Lock
Great value for the price
Nice image quality
Works great with Tamron's new teleconverters
Adapts well on Sony e-mount cameras
CONS
Image quality drops off around 600mm a little
Zoom ring could be a hair more smooth





Superb Ultra Zoom Option