The last tethering station you'll ever need
If you are a photographer, you know that the journey to becoming the professional you've envisioned for so long is a long one. A great photographer develops his or her skills, knowledge, posing, and put in the necessary work to get better. We start out by looking for equipment that we think will make us better as well. Eventually we master certain skills, and don't search as hard for that "make us better" gear. The journey for new gear isn't over though, and we typically shift to searching for a workflow and gear that makes us more confident, efficient, and precise. The journey of a tethered shooter is exactly that.
My journey as a tethered shooter is no different. I very much enjoy the experience, but have been limited on location for a few reasons. Inovativ was kind enough to send me their tethered shooting kit, the Lite Ultra Kit, for testing. It has changed the way I feel about shooting tethered, both indoors and outside.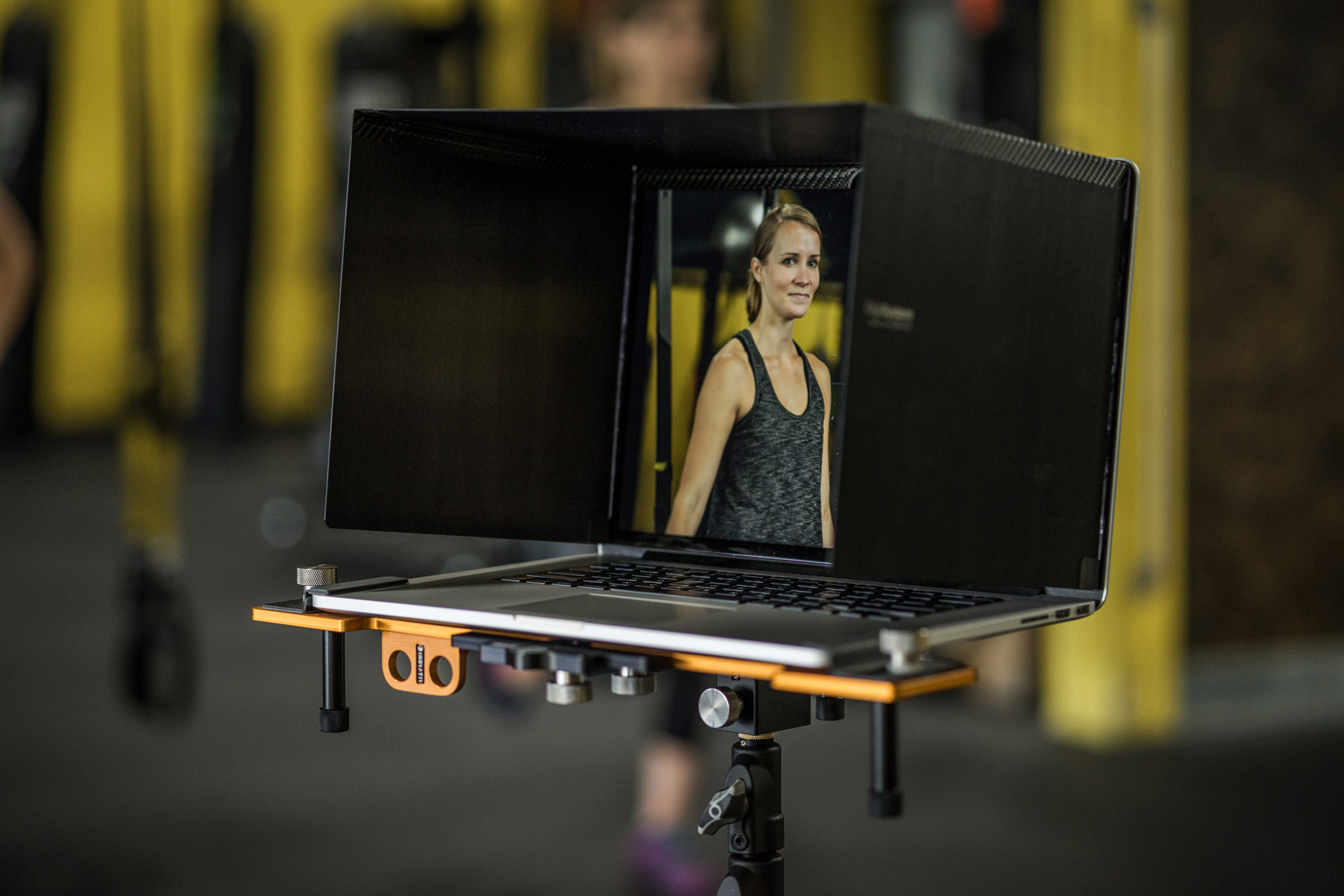 The Problem | Why Tethered Shooting Is A Must
Over the last year I have become a massive fan of off camera flash. I believe that no other piece of equipment can change or photography more then a great strobe and the knowledge of how to manipulate light with it. The problem with off camera flash is that I find myself needing a certain range of preciseness with my exposure. Shooting natural light isn't as big of a deal. When throwing artificial light onto my subject, I find missing the mark on exposure is much easier, and also having much bigger ramifications.
Since a certain level of preciseness is needed, there's no way you can rely on the screen on the back of your camera. For cameras with even the sharpest back screen, it is still way too small to notice the little details that make all the difference. That's where tethered shooting comes in most handy for me. With the 15" Retina screen on my MacBook Pro, I am able to notice the little details and am able to make adjustments quickly, rarely even needing to zoom in to get a clearer view. If I wasn't employing tethered shooting, my workflow would be significantly slower.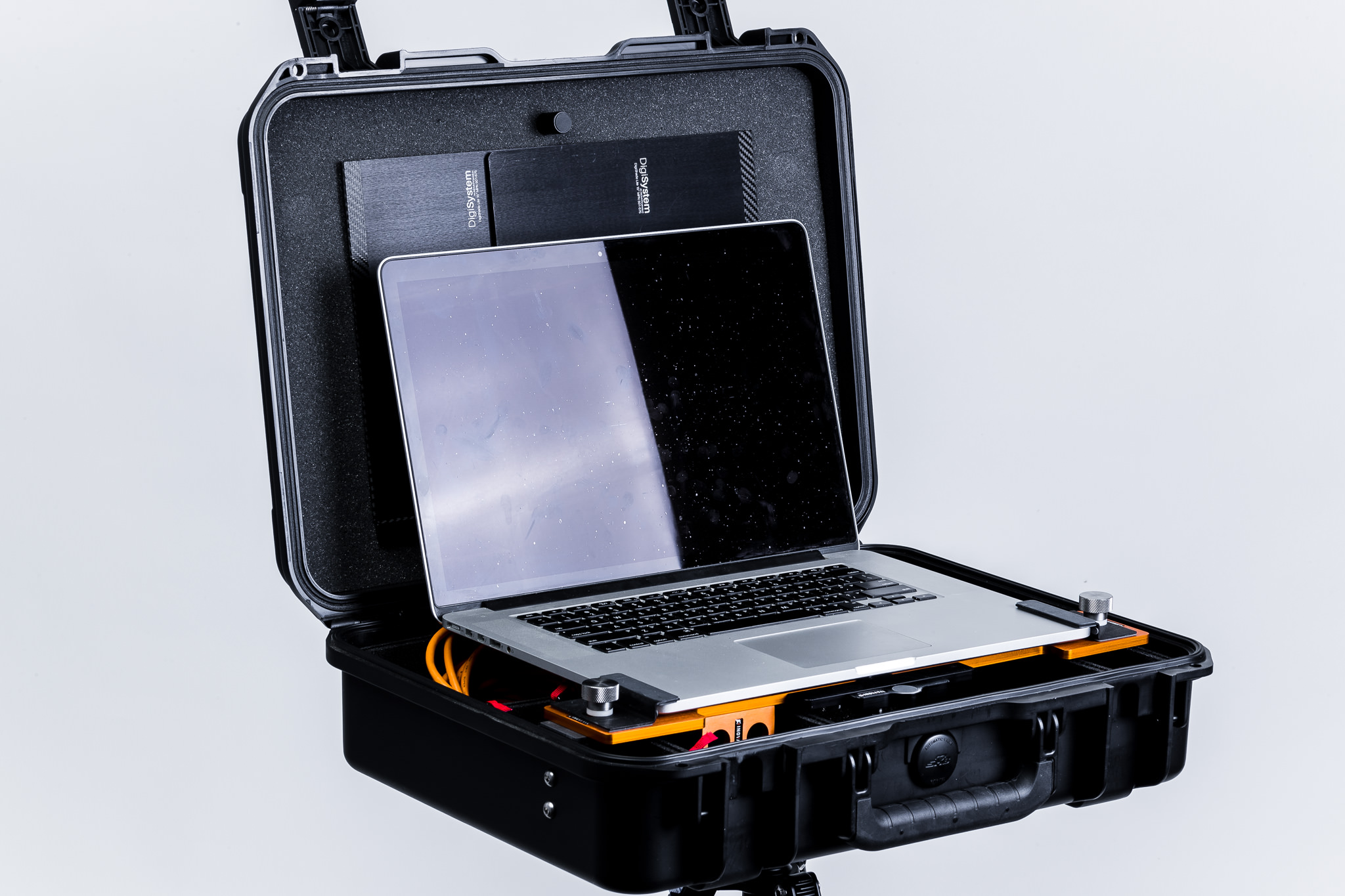 I recently had a client who I new wanted a little more of a higher contrast, fitness style look. With tethered shooting, I was instantly able to show a higher contrast look as the image was shown on the computer because adjustments can be made automatically upon import. This can't be achieved on the back of your camera. Having the ability to instantly add a certain look to your images will no doubt make your services more valuable to the client, since they know that you're achieving the look quickly. Showing them the back of your camera and explaining what you're going to do will have nowhere near the same effect and will undoubtedly make your services seem less valuable. Tethered shooting on location instantly makes you look more professional, work quicker, and achieve the look easier.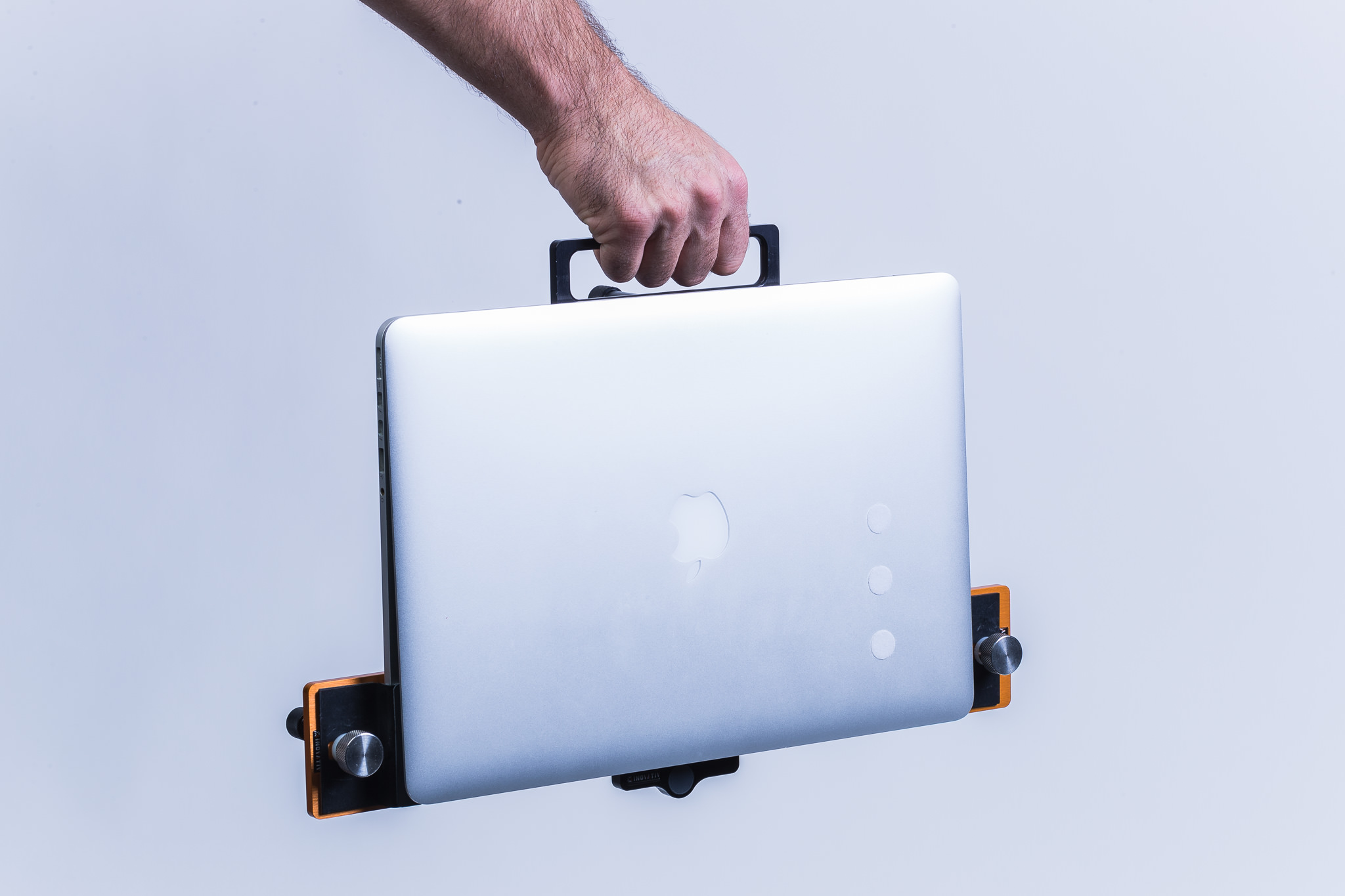 Last but not least is extreme redundancy with my Canon cameras. Tethered shooting allows me to shoot raw to both cards in my 1DX Mark II, as well as save to an external hard drive or directly onto my laptop. Nothing will scream amateur more than losing an entire photo shoot's images. Tethered shooting takes care of that, at least with Canon cameras. Check your brand to see if you have the same capability.
Tethered Shooting With The Inovativ Lite Ultra Kit
Likes | Inovativ Lite Ultra Kit
All in one package
Keeps you organized
Very portable
Amazing quality
Also acts as a portable workstation
Useful accessories
Case even mounts to tripod or light stand
DigiPlate can be used both inside case and out
Takes your tethered shooting to another level
Dislikes | Inovativ Lite Ultra Kit
Kind of heavy
High price point – it's an investment
Right off the bat I'll say that after using the Inovativ Lite Ultra Kit, which is priced at $1040, I'll never go back to shooting tethered any other way. Here's why.
Tethered shooting is typically done the location. Because of that, several specific items are needed. I usually carry the following:
Because of all this extra gear I cant just throw it in my camera bag. This means that I would have to bring a separate laptop bag with everything sitting separately inside it. When I get to the location I would have to assemble everything accordingly. The Inovativ Lite Ultra Kit does away with all of that. The Inovativ Lite Ultra Kit is housed inside the DigiCase Compact. This case is a SKB briefcase style hard-shelled case with a dual latch system and top handle. The case is extremely rugged while remaining relatively compact and light, considering its contents.
DigiCase Compact
TrekPak Case Organizer
DigiPlate Lite
DigiClamps – Laptop Universal
DigiClamps – Accessory Universal
DigiShade Universal
DigiLegs
DigiHanger
DigiBase
DigiCase Mount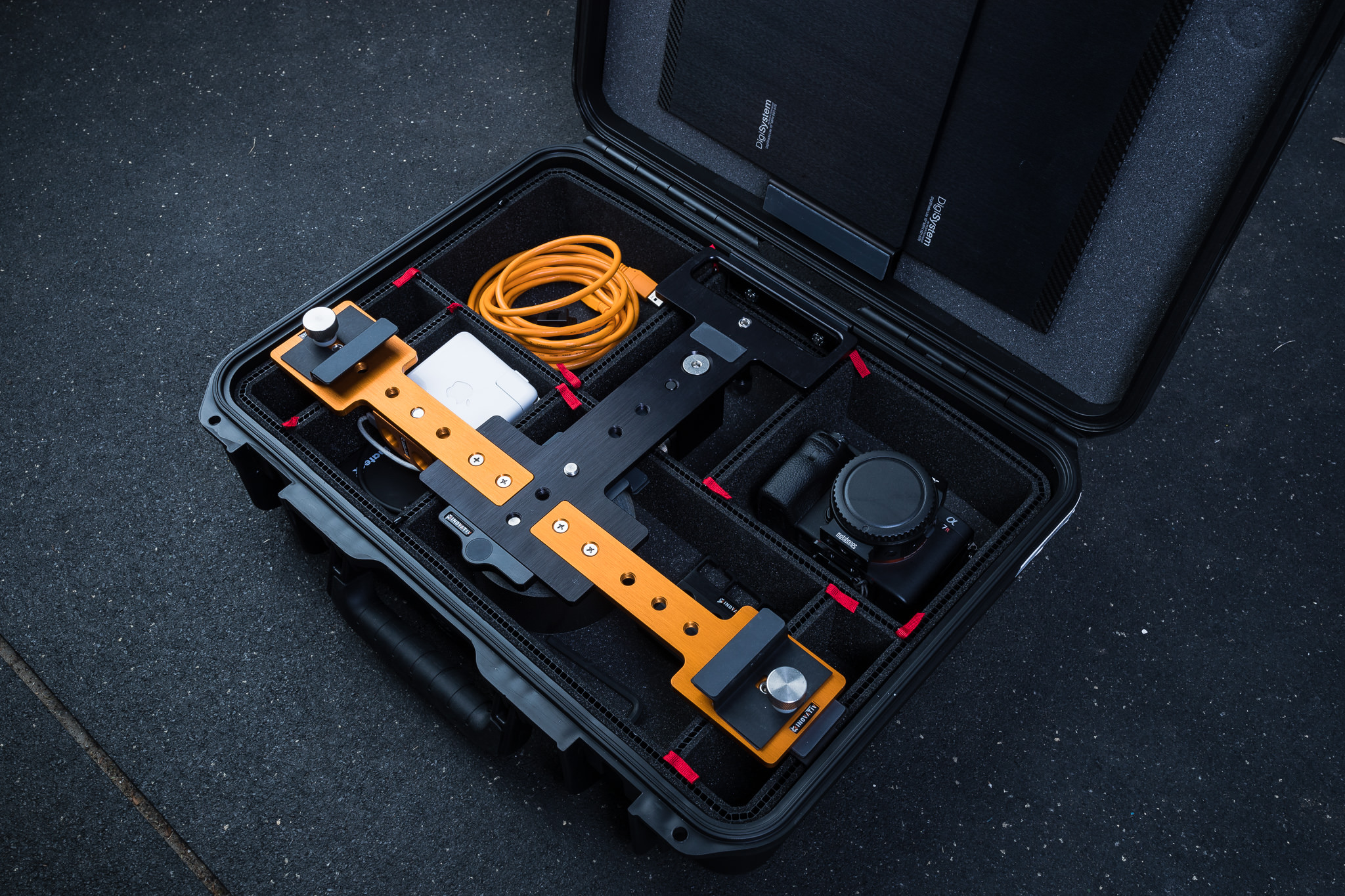 The case alone makes carrying my tethered shooting gear to a location much easier. It can even be mounted to a light stand or tripod with either a 3/8" or ¼-20" thread. That's just the tip of the iceberg though. Inside the Lite Ultra Kit is what is going to make your on-location shooting a million times easier.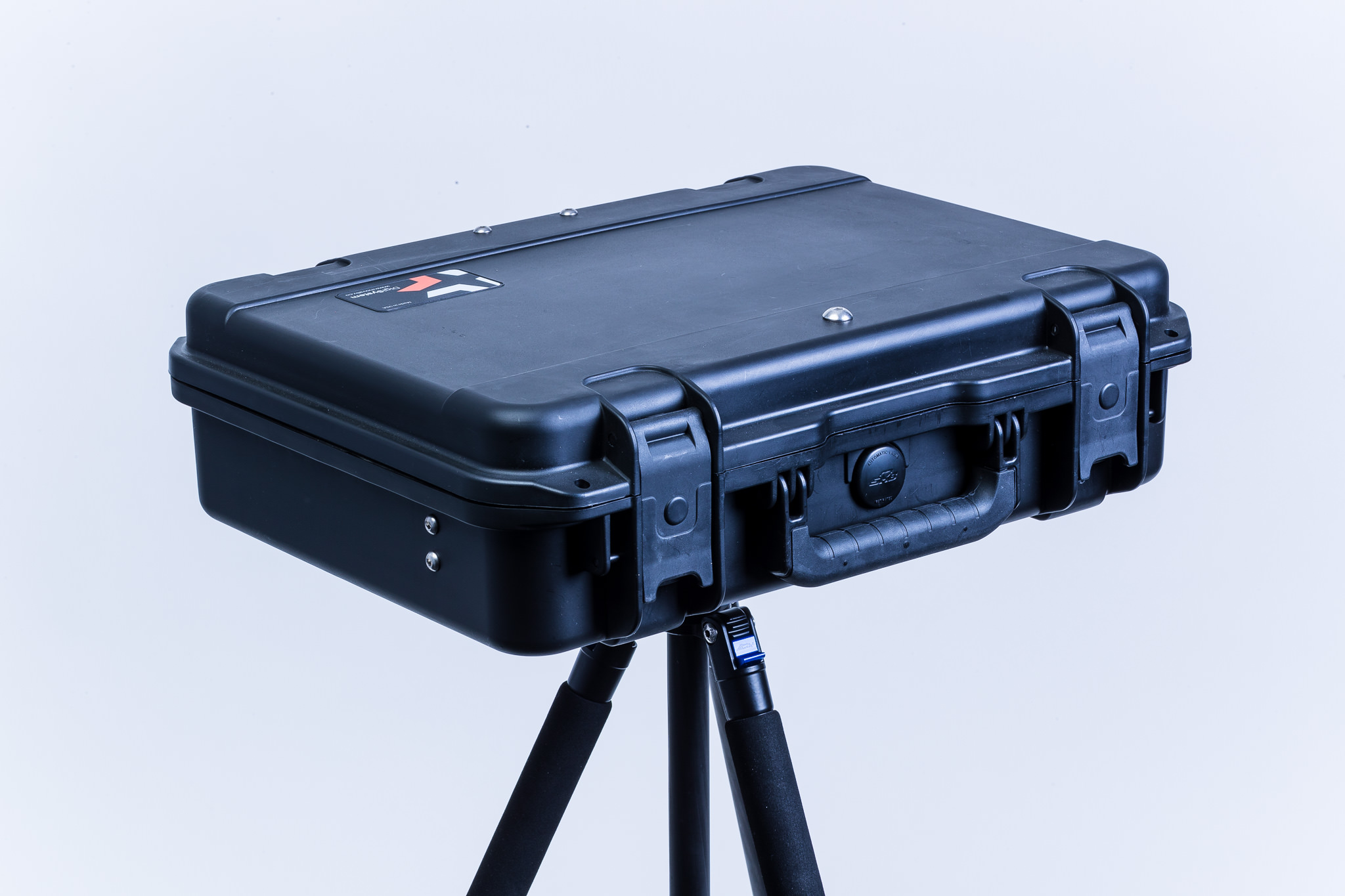 First, Inovativ decided to include a customizable TrekPak divider system. TrekPak is better than a typical divider system since it is much more strong and compact in nature. The only thing you need to be aware of is that after you cut and design your insert, that is how it is going to need to stay. So before you lay out the the TrekPak orientaion, make sure you give it some good thought.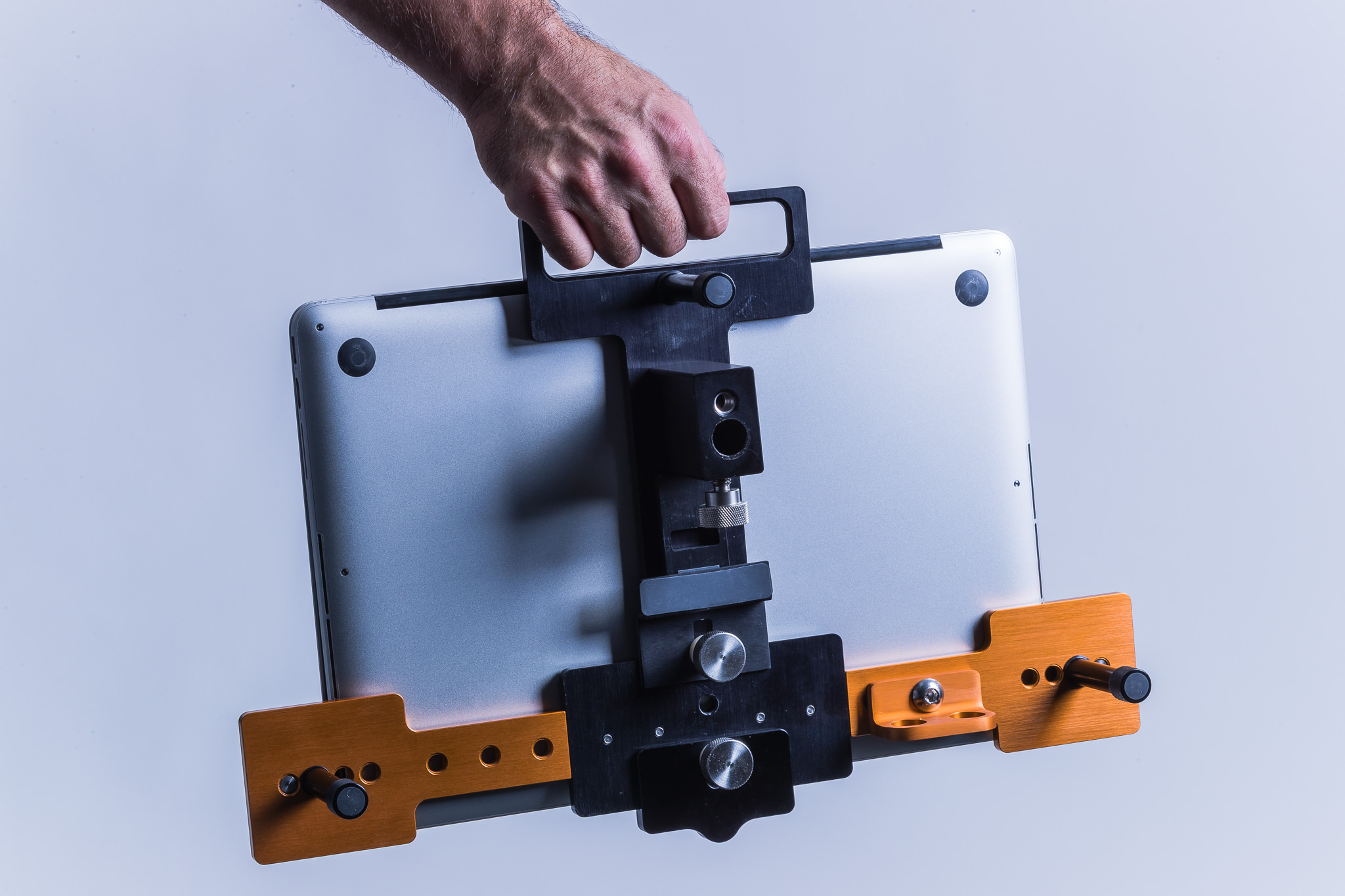 The actual laptop is secured to the DigiPlate Lite. This is a T-shaped metal bracket. When used in conjunction with a couple DigiClamps, it securely holds your laptop. The DigiPlate Lite has a handle facing upwards, making it possible to now securely remove the system from the case. After the included legs are screwed onto the bottom of the DigiPlate Lite, it can be placed on the ground, or on a light stand or tripod with the use of the DigiBase.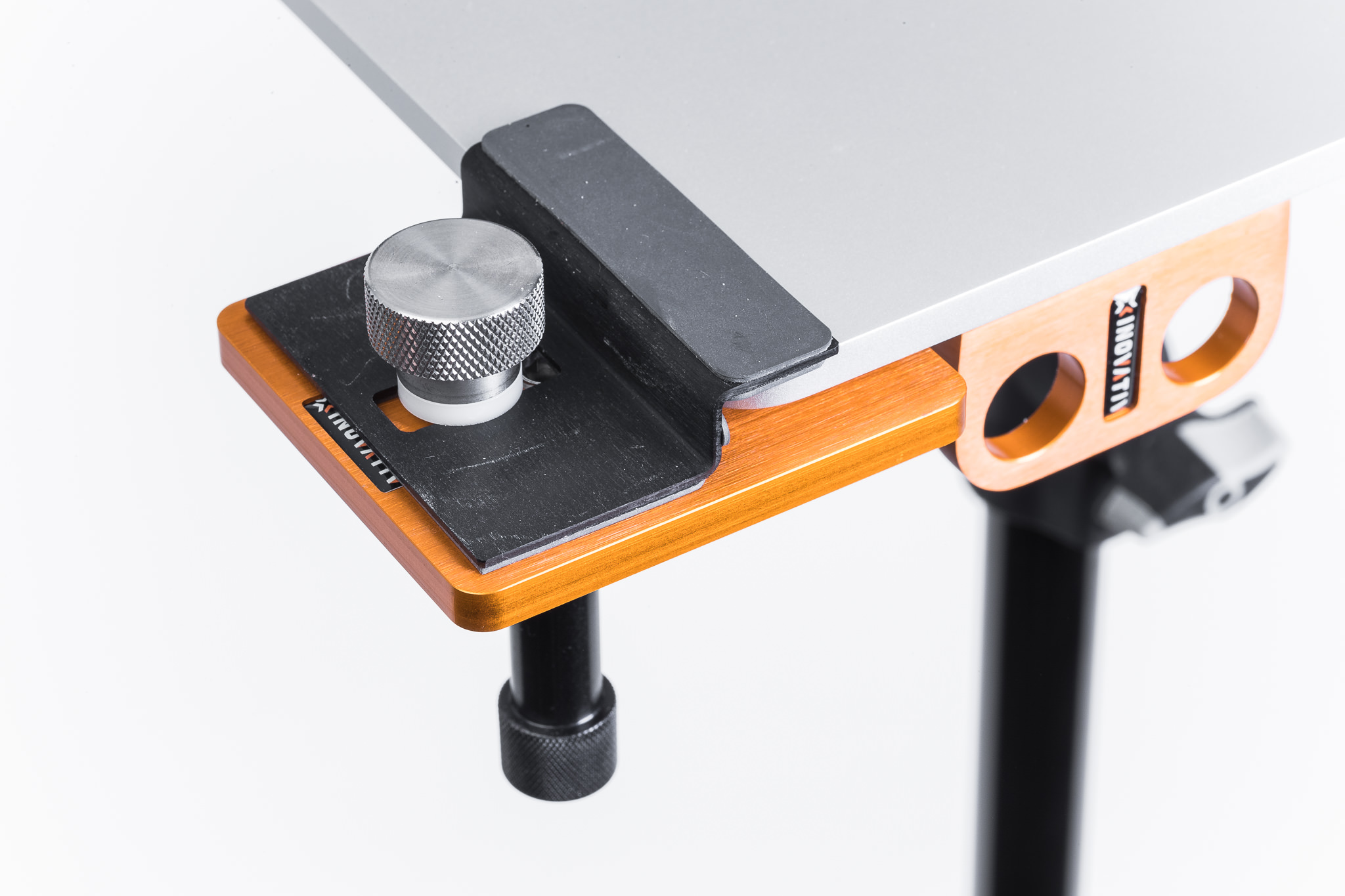 Inovativ thought of everything with this very basic yet functional system. The legs not only allow the system to be placed on the ground, but they also give clearance inside the hard shell case as well for transport. The DigiBase is also awesome because it easily allows you to get high on the light stands one second, and onto the ground the next. With the previous tethered shooting system I was using I couldn't do that.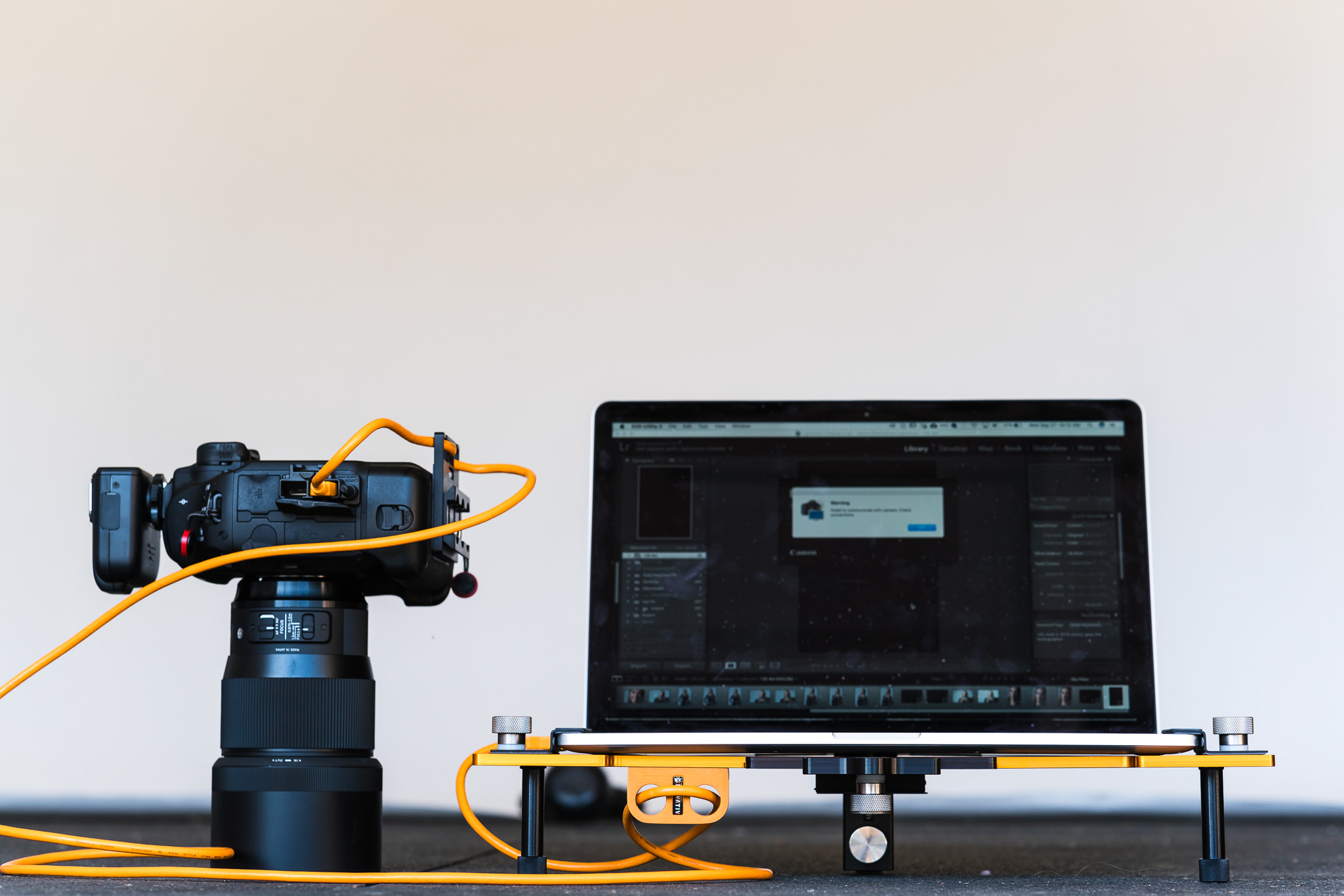 The two last accessories that I have on the DigiPlate Lite system are the DigiHanger and an extra DigiClamp. The DigiHanger acts as a cable management system, and also alleviates the stress of the USB cord on the insertion port into your laptop. I use a 15 foot tethered shooting cord. Over time that could put some stress onto the port's joint. The DigiHanger alleviates that issue right away. The DigiClamp on the bottom of the system is sparingly used for an external hard drive. However, since I use a thin SSD (for speed), the universal DigiClamp doesn't work as well with it. Most of the time I opt to hook directly into my MacBook Pro, and then transfer the files onto drives after the shoot. It's nice to have the option to shoot to an external drive though if I need to.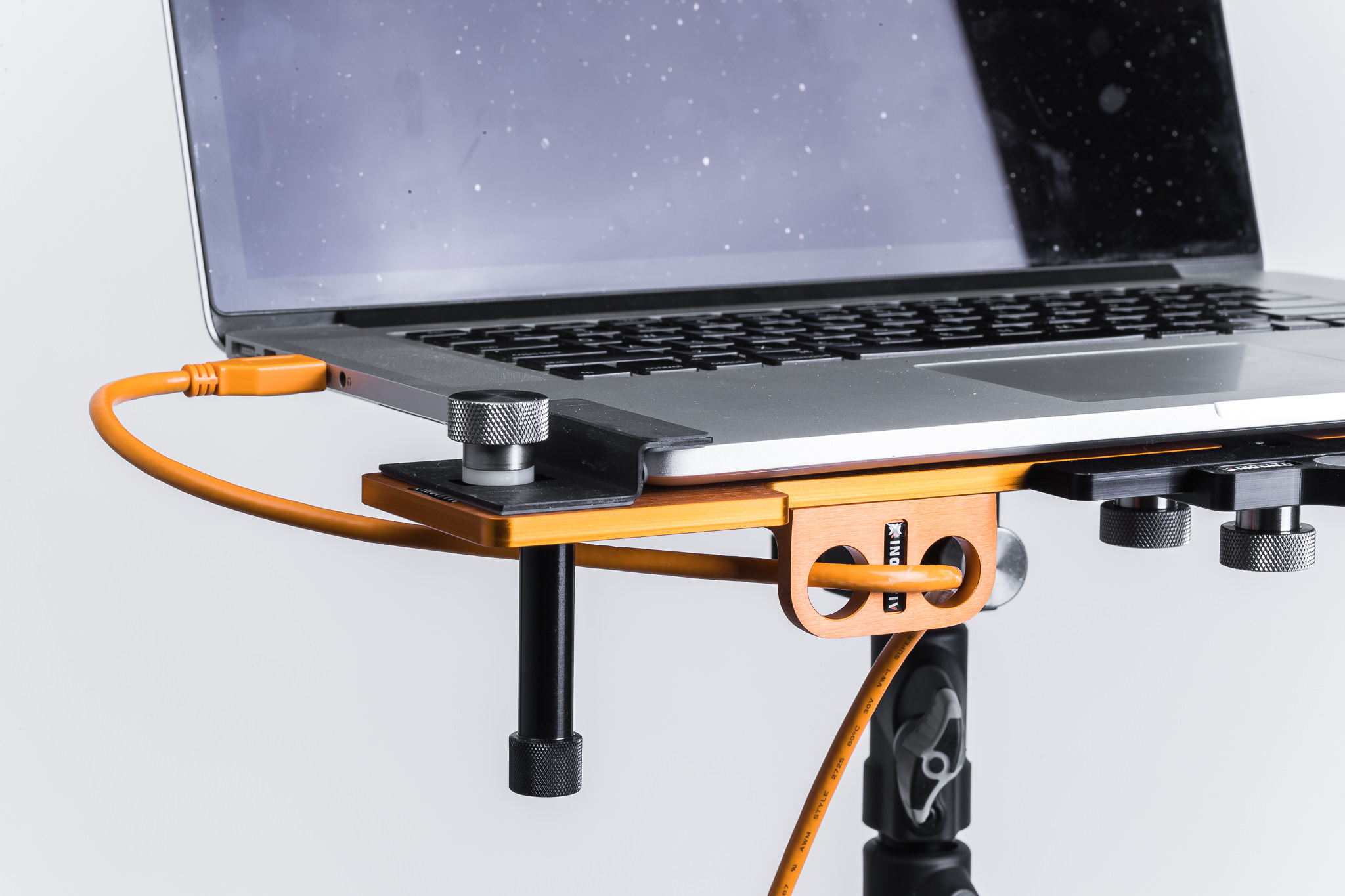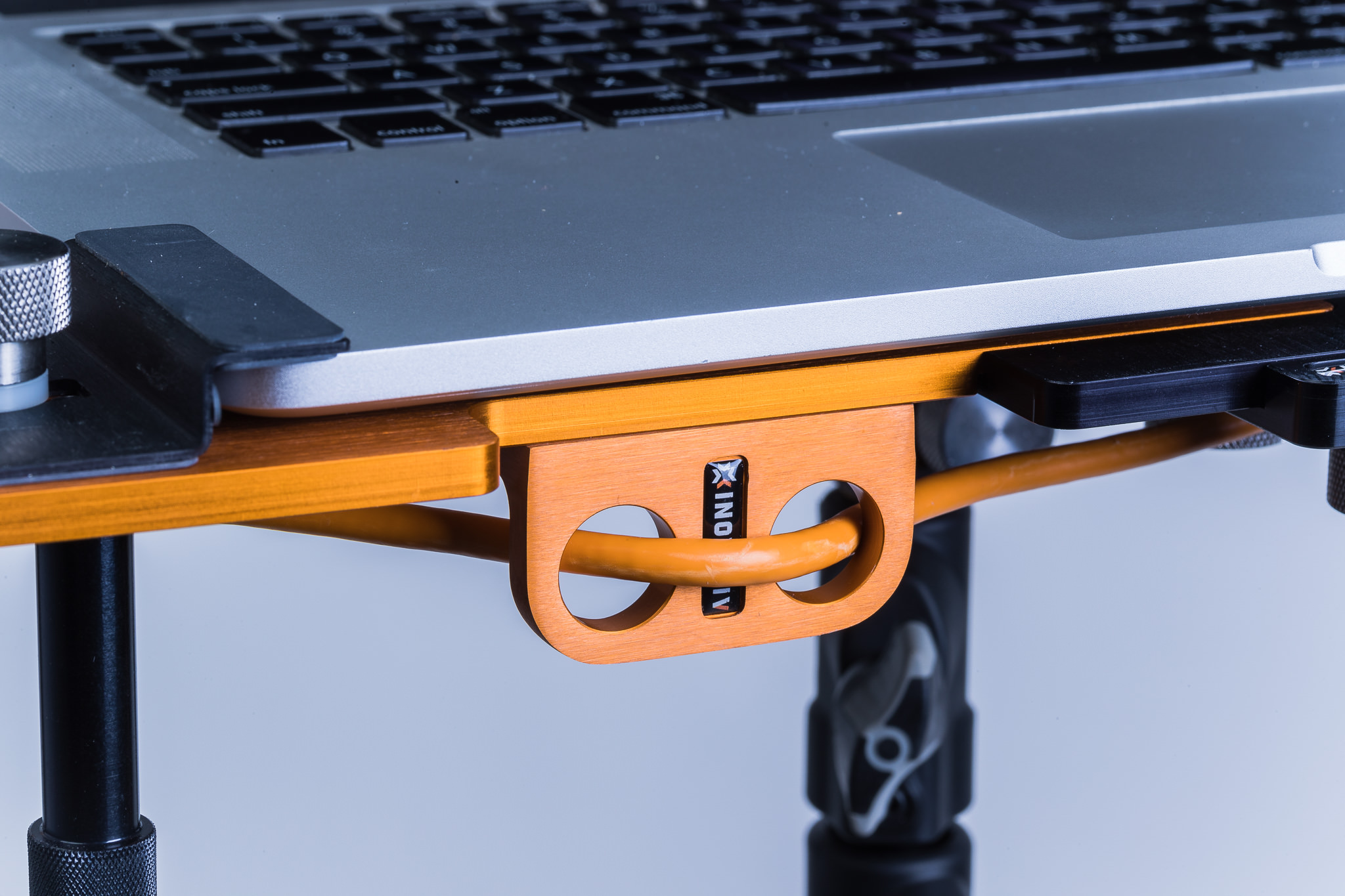 The Inovativ Lite Ultra Kit also comes with the DigiShade, which is a fairly self-explanatory sun-shade. This is shade has a simple magnetic design that works really well with my MacBook Pro, is extremely durable and heavy duty, and just gets the job done. All of the other tethered shooting items are fantastic, but if you can't see your screen it is all for not. Exposure and the little details are my biggest reason for shooting tethered, and the DigiShade allows me to do that. My other favorite thing about it is its compact design when both on my screen and packed away. It can be folded down and placed on top of my laptop when transporting it inside the case.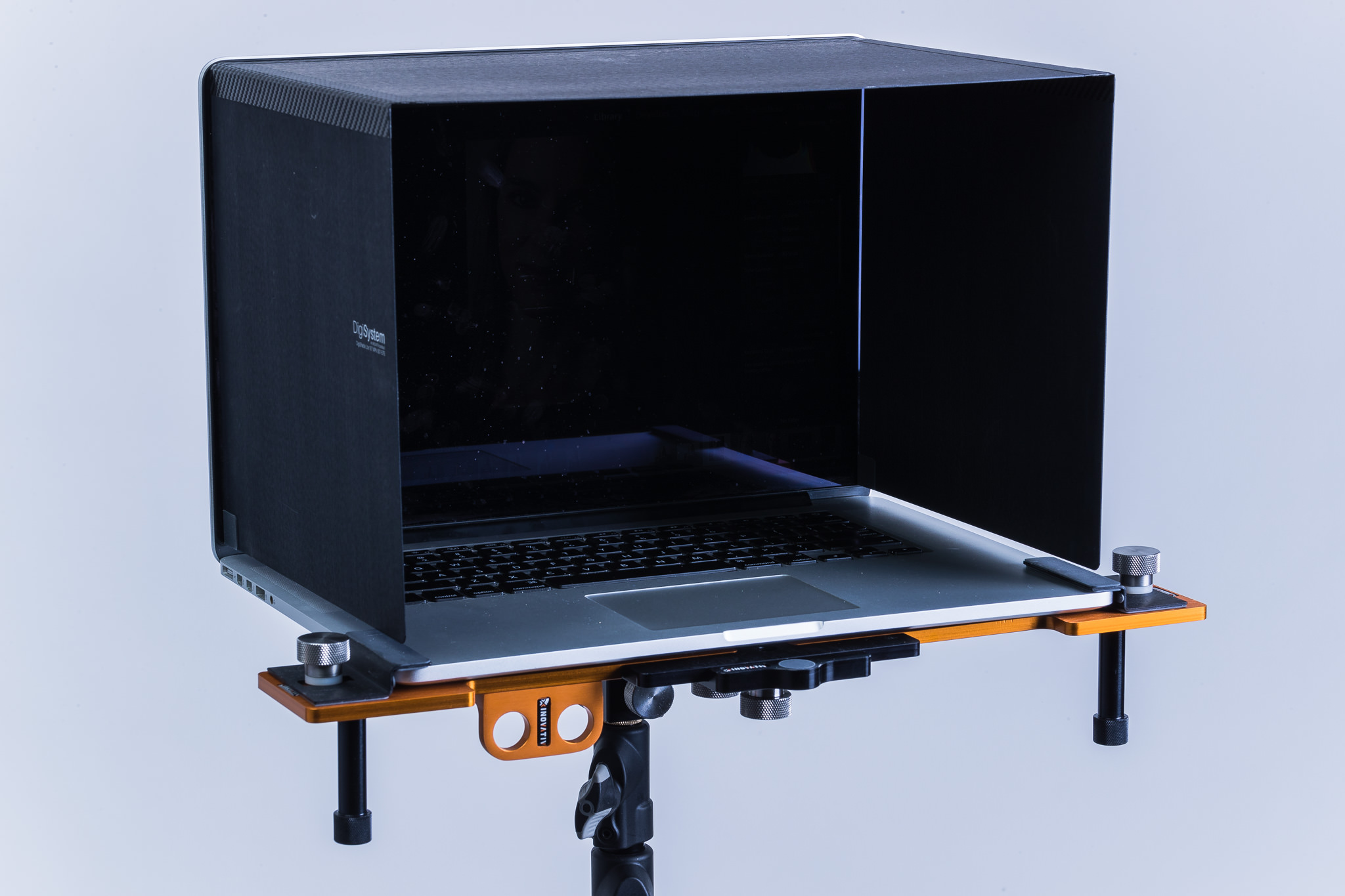 The only item inside the Inovativ Lite Ultra Kit that attaches to the camera is the DigiCamera Plate. The plate is much like the DigiHanger, but mounts to your camera, and also has an Arca-Swiss style mount on it, making it ideal for using with tripods. Just like the DigiHanger, the DigiCamera Plate takes stress off of the USB port on the camera, and also acts as a jerk-stopping device. There's essentially no way to break off the male USB end inside the camera when using the DigiCamera Plate. I'm a fan of that.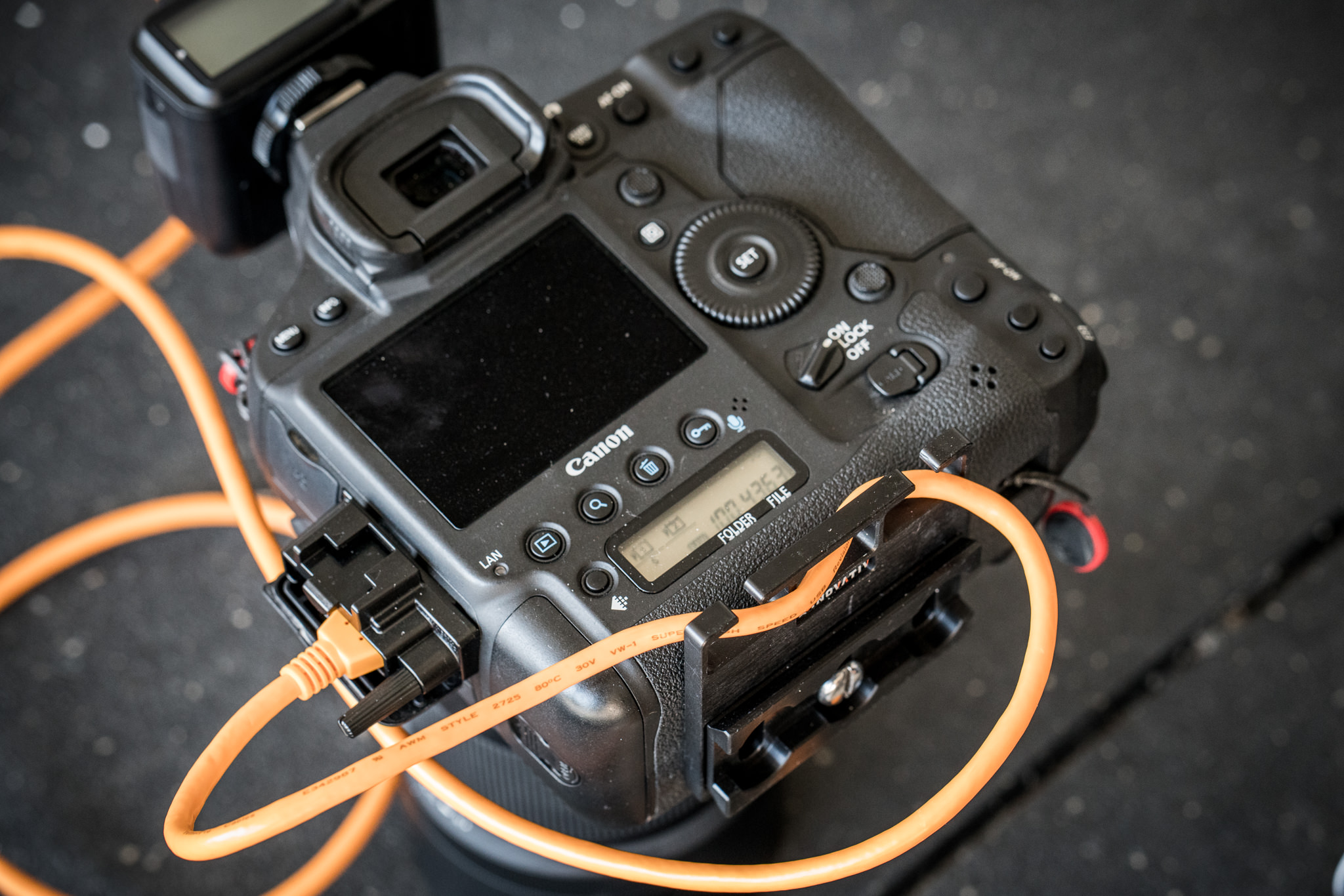 I kid you not, the Inovativ Lite Ultra Kit will take your tethered shooting to a new level. As long as I am within range of my tethering cord, I can now bring my laptop with me around the location pretty much wherever I want. Need to be on a light stand? Check. How about on the ground? Check. Bright sunlight usually an issue for you? No problem. Oh, you don't want to take your laptop in muddy or rugged terrain? That's no issue either. Just keep it in the case and work out of it. Whatever you want to throw at the Inovativ Lite Ultra Kit, it can take it.
A scenario that I recently tried out on a shoot that I really liked was technically still tethered shooting, but without a wired connection. I hooked up the wireless transmitter to my 1DX Mark II, saved both raw and small jpeg to the cards, and sent the small jpeg (for speed's sake) via the transmitter to Lightroom. The images were large and detailed enough to check exposure and sharpness, and it also allowed me to move around a little more freely since I wasn't connected to a cord. Once I had the light perfect, I didn't even check the laptop anymore. I looked over and noticed the clients hovered over it though, amazed that the images were streaming into it. This added to the overall feel of the photo shoot, and no doubt will win point with some client if you do the same. While some clients may not be into it, the majority of them will indeed love little touches like that.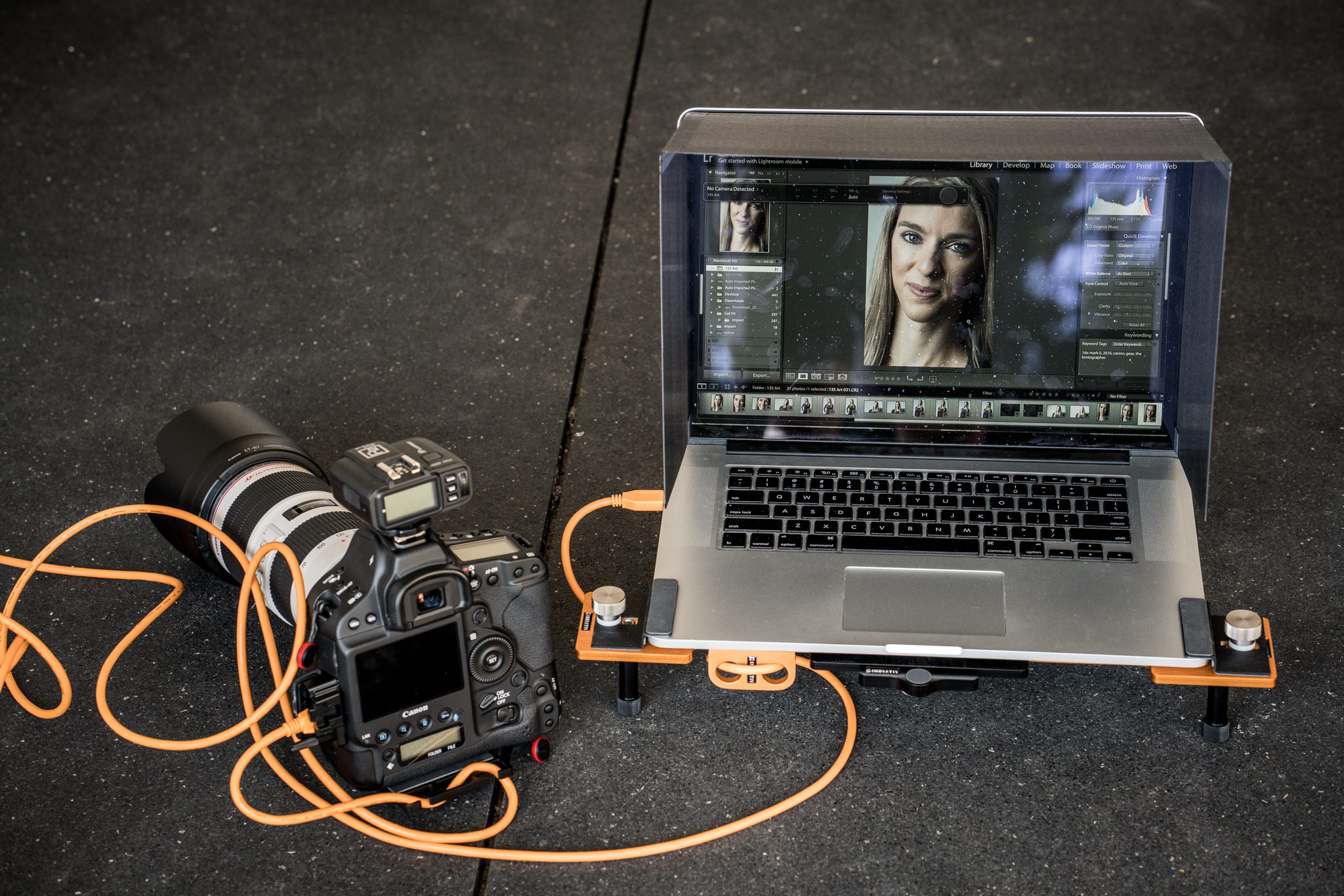 Conclusion
The Inovativ Lite Ultra Kit is exceptional. If you are a tethered shooter or are at the point and want to invest in gear that will last your entire career, this is a piece of kit that is for you. At $1,040, it'll definitely make you open up your wallet. If I'm right though, the clientele you're "shooting" for can easily pay the cost of admission of the Inovativ Lite Ultra Kit. It's also less than the cost of a medium priced lens.
Shooting tethered has never been easier than with the Inovativ Lite Ultra Kit. It has sped up my workflow on location. Inovativ has also built it to last. Each part is functional and solves a problem. The Inovativ Lite Ultra Kit earns a 5/5 stars from The Brotographer.
Inovativ Lite Ultra Kit Review
The Inovativ Lite Ultra Kit is an amazing piece of kit that is essential for any tethered shooter.
PROS
All in one package
Keeps you organized
Very portable
Amazing quality
Also acts as a portable workstation
Useful accessories
Case even mounts to tripod or light stand
DigiPlate can be used both inside case and out
Takes your tethered shooting to another level
CONS
A bit on the heavy side
High price point – it's an investment





The last tethering station you'll ever need