The Perfect Pair
Ah, lenses. We love them. We research them, lust after them, experiment with them, and ultimately build a collection of them that best suits our shooting style and look that we desire. Our lens choice is arguably much more important than the camera we are using. For many of us, our lenses also become like our children in a way. I baby my lenses, scream out if they fall, simply because I want to take care of my gear. For many of us, these lenses become part of the fabric of our images and videos. Where would Stanley Kubrick be without his f/0.95 lenses? Where would portrait photographers be without an 85mm or 135mm?
I'm asked almost daily, whether through email or Instagram, what is the best lens for the Sony, Canon, or Nikon ecosystem? It's an impossible question to answer without more information, and I often tell the person that. There are a few focal lengths though that I see as staples in the type of photography and video that the majority of people shoot. This piece is focused on the Sony system, mainly using my A7rII and a6300, and the two lenses that I believe compliment them perfectly.
Zeiss Batis 25mm f/2 and 85mm f/1.8 – The Perfect Pair
I shoot mainly brand oriented content, lifestyle, and portraits, with a sprinkling of landscape on rare occasion. For what I do, I've come to enjoy the 35mm and 85mm focal lengths. 35mm is just wide enough to capture an environment, and 85mm easily isolates the subject when using a decently wide aperture. Before the 35/85 pair, I tried the 50/135 focal length pair, and found that 50mm wasn't wide enough, and 135mm pushed me too fair from my subject. They're great focal lengths, but weren't for me on a day-to-day basis. I'll still use them from time to time though.
I've opted to use the Zeiss Batis lineup of lenses on my Sony bodies as my brand of choice, and have been extremely happy with that choice. Here's a major reason why. Zeiss offers an 18mm, 25mm, 85mm, and 135mm in the Batis lineup of autofocusing FE lenses. Hold on there Ross, I thought you said you liked the 35mm focal length on the wide end. That's true. Because of the ability of Sony full frame e-mount cameras to shoot in super 35 mode, I'm able to get 25mm, 37mm, 85mm, and 127mm focal lengths out of just two lenses. This changes the game for me. Thus, opting with the 25mm and 85mm Batis lenses gives me even more versatility when I need to shoot wider in a landscape situation, or punch in closer when shooting my kids sporting event. Super 35 mode is a real game changer for me, and I bet it is for you too. Now that you know why I love these two lenses, let me get into the review. Because of the similarities in lenses, I'll be reviewing the 25mm and 85mm together. With the exception of the image stabilization in the 85mm, these lenses are virtually identical in many other aspects.
Zeiss Batis 25mm & 85mm
Pros
Extremely sharp/resolved a ton of detail on the A7rII
Small & lightweight
Weather sealed
Silent autofocus
Accurate autofocus
Beautiful design
Great contrast
Resistant to flaring
Low chromatic aberration
Nice neutral colors
Cons
I have no real use for the electronic DOF display
May be expensive for some people
Focus ring is prone to attracting dust
Build Quality and Ergonomics – Zeiss Batis 25mm and 85mm
The Zeiss Batis 25mm weighs 11.82 oz., and the Batis 85mm comes in at 1.05lbs. Both lenses feature a blue sealing that keeps water and dust from entering at the mount, as well as weather resistant throughout. I would recommend these lenses in a drizzle, but just like the A7 system, not in a heavy downpour or hard snow. That amount of weather resistance is left for my Canon 1DX Mark II.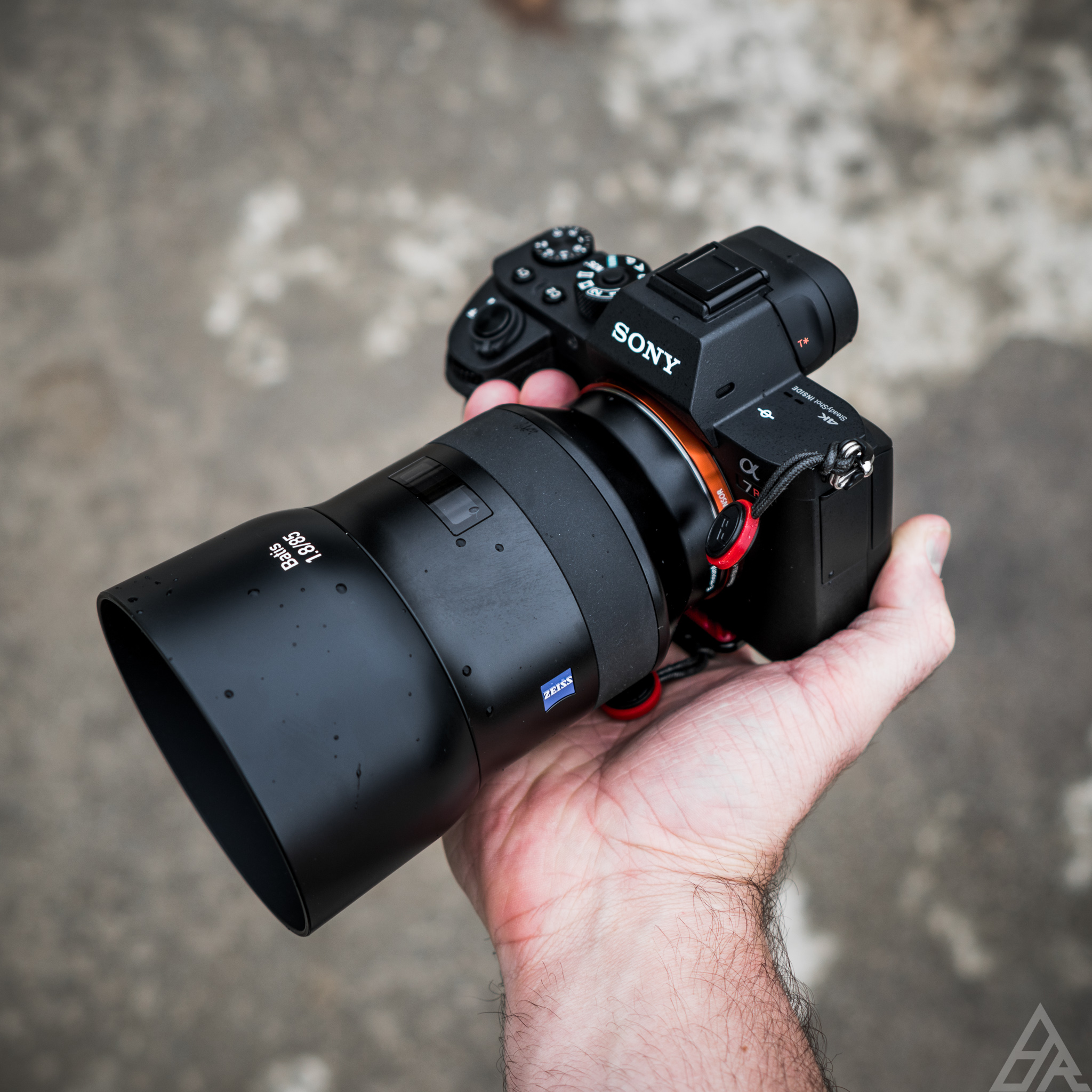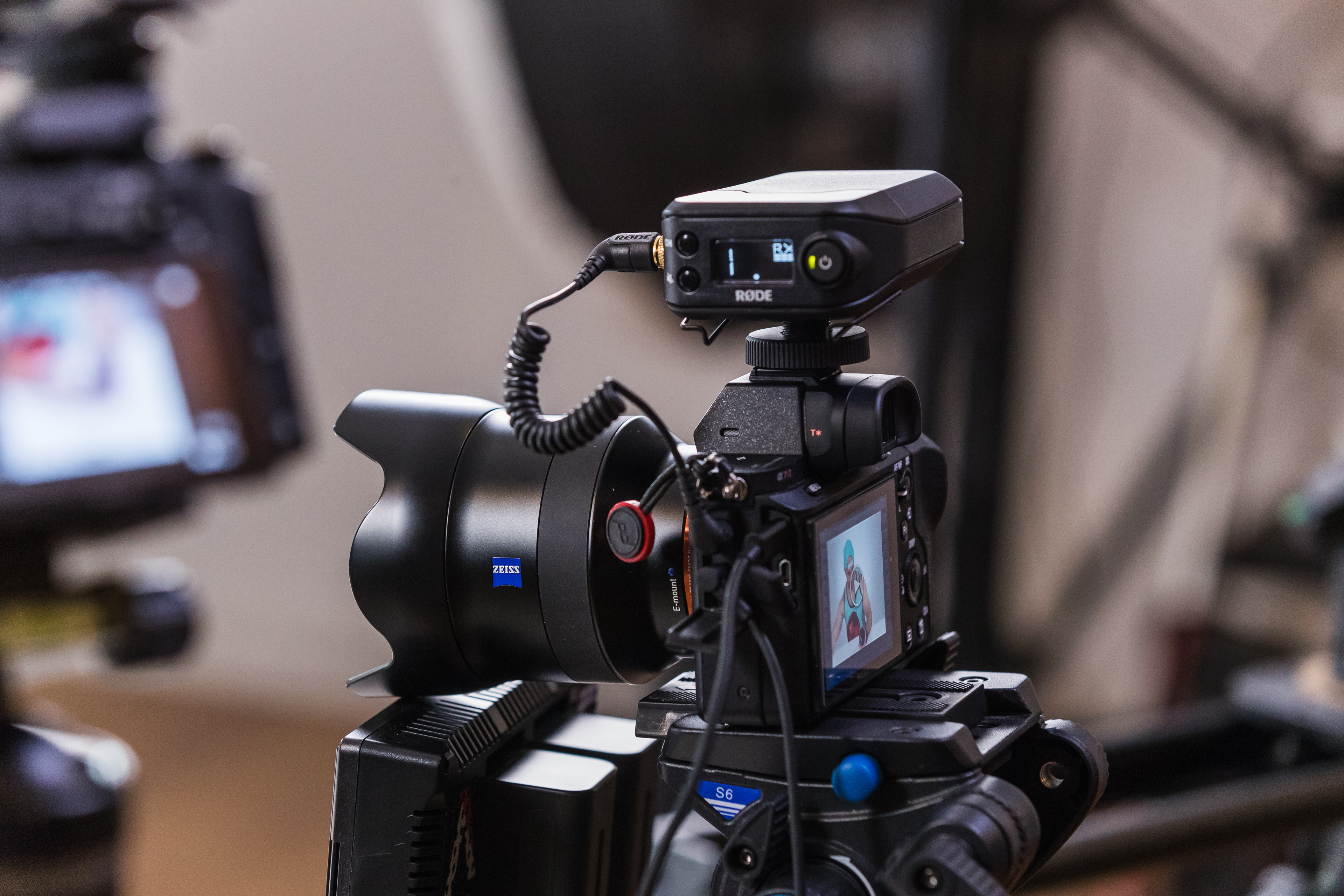 Both lenses have a dense plastic exterior, but don't feel as dense as say, the Canon 35L II. This contributes to a lack in weight, which makes them feel great on any Sony mirrorless body. The entire Zeiss Batis lineup is more "girthy" than similar spec'd Sony lenses, but maintain their lightweight nature. Both lenses' radius are 3.19 inches, while the Zeiss Batis 85mm is a bit longer and carries an extra element, accounting for its heavier weight.
I really enjoy both lenses from a design standpoint. As an Apple user, I appreciate products that are designed well, with aesthetics in mind. I not only want my final images to look great, but I want to enjoy using my gear as well. Zeiss Batis lenses are designed with a cohesive smooth black look from their base through the lens hood. They designed the lens hood to look as if it is part of the actual lens, which is pretty cool.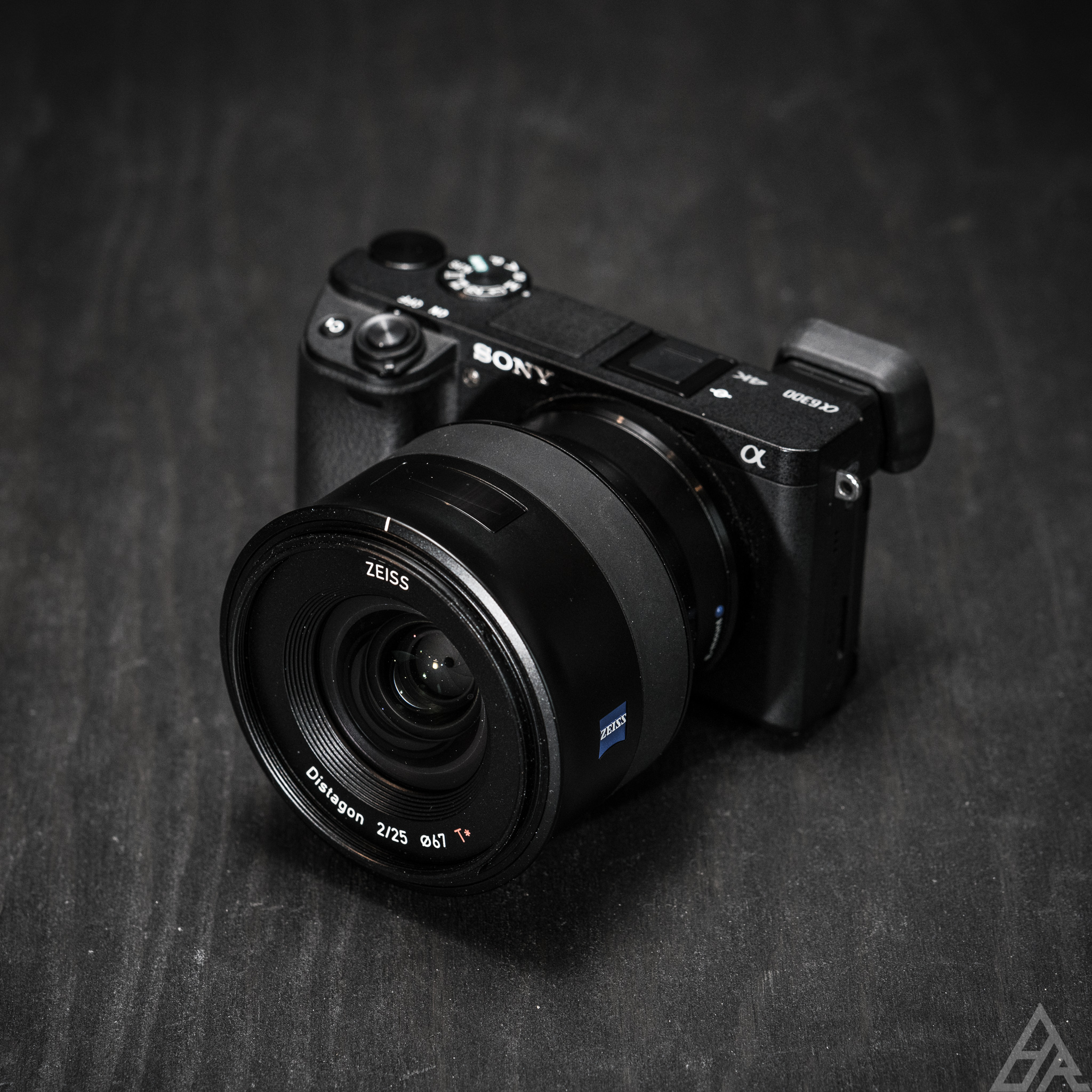 Ergonomically, the Zeiss Batis lenses are easy and comfortable to hold. The bulge of each lens does not protrude very much underneath the body of the camera, making Setting it down on a flat surface relatively easy. Because of their lightweight design, hand holding of these lenses is a breeze, and shooting with one hand is not a problem at all.
Features – Zeiss Batis 25mm and 85mm
The aperture ranges of each lens are almost identical, with the 25mm going from f/2-f/22, and the 85mm going from f/1.8-f/22. Neither lens has an autofocus/manual focus switch, but I have never had that be an issue for me. When using these native FE lenses on Sony bodies, I'm always autofocusing, and therefore never need the switch. The 85mm is stabilized, which will come in handy if put on a Sony body without IBIS (In Body Image Stabilization). When paired with a body like the A7rII, getting steady shots while shooting photos or video is a breeze. The 25mm does not feature stabilization. Because of its wider focal length and the fact that I usually pair it on the A7rII, I get just as many keepers as the 85mm. Shooting video handheld on a body without stabilization is where you would see the difference. I would always use a handheld 3-axis gimbal in that situation though.
Zeiss Batis 25mm || f/5.6 || 1/2500 ||  ISO 100 || HANDHELD
The Zeiss Batis 25mm and 85mm both have a rubberized focus ring that sits flush with the lens. I mostly love this feature. I love it because I am using autofocus constantly with these lenses, and the focus ring doesn't get in the way at all, and also provides a good grip on the otherwise smooth Zeiss Batis lenses. However, it is prone to dust, and will need to be cleaned every now and again if that is something that bothers you. Both Zeiss Batis lenses are made with a focus by wire design. Once again though, I'm not doing any manual focusing on these lenses, so this isn't an issue for me.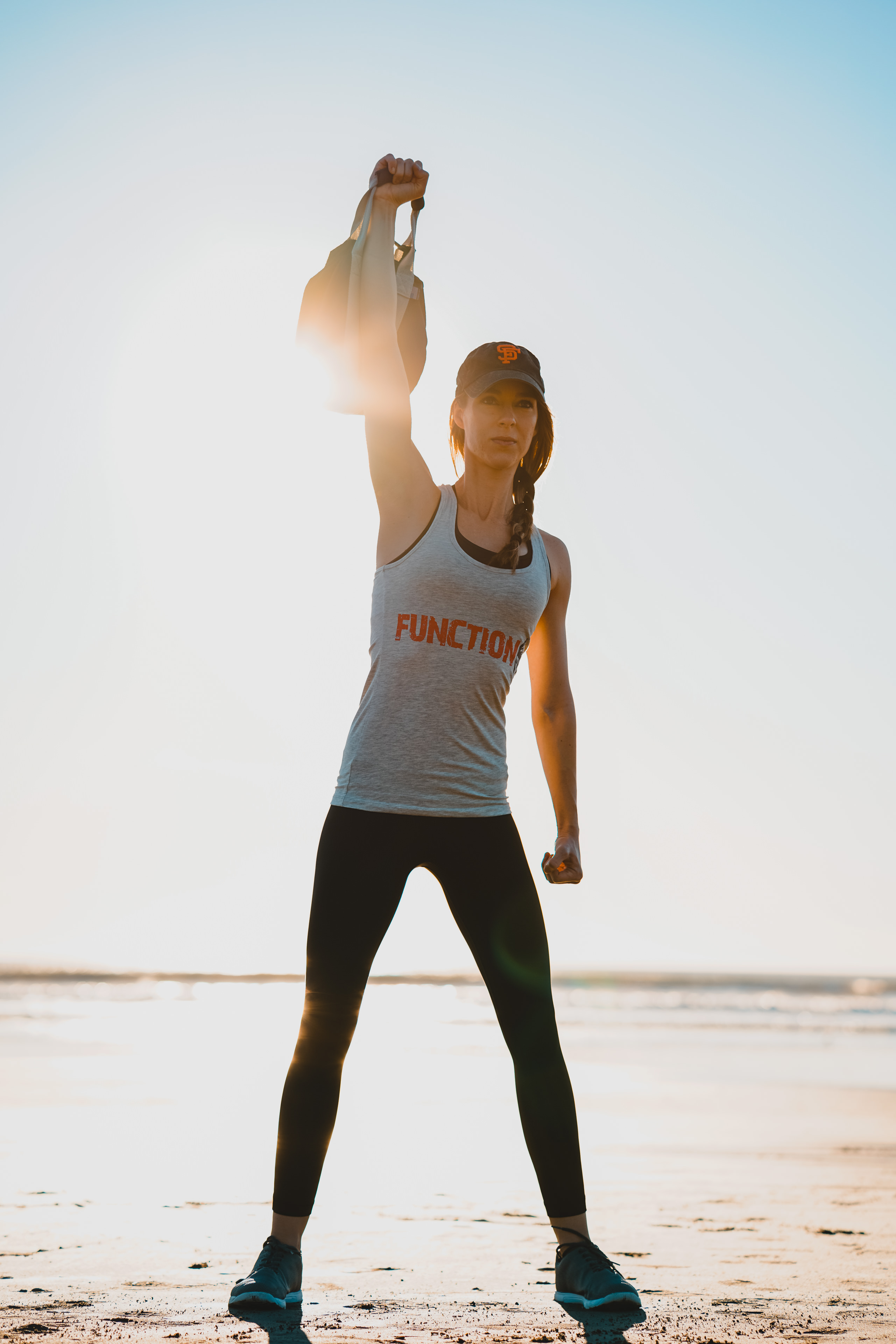 Zeiss Batis 85mm || f/2.8 || 1/1250 ||  ISO 100 || Literally straight into the sun.
A feature that Zeiss tout it as unique with their Batis is the OLED display, taking the place of a traditional focus distance scale. It is definitely unique, and may really benefit you and you're shooting depending on what exactly you shoot. It displays a variety of information, including exact distance to your focus point, and also the precise depth-of-field for your specific aperture. It can display information in both metric and imperial measurements as well. I really don't use this feature, but can see that it would be a valuable tool for landscape photographers.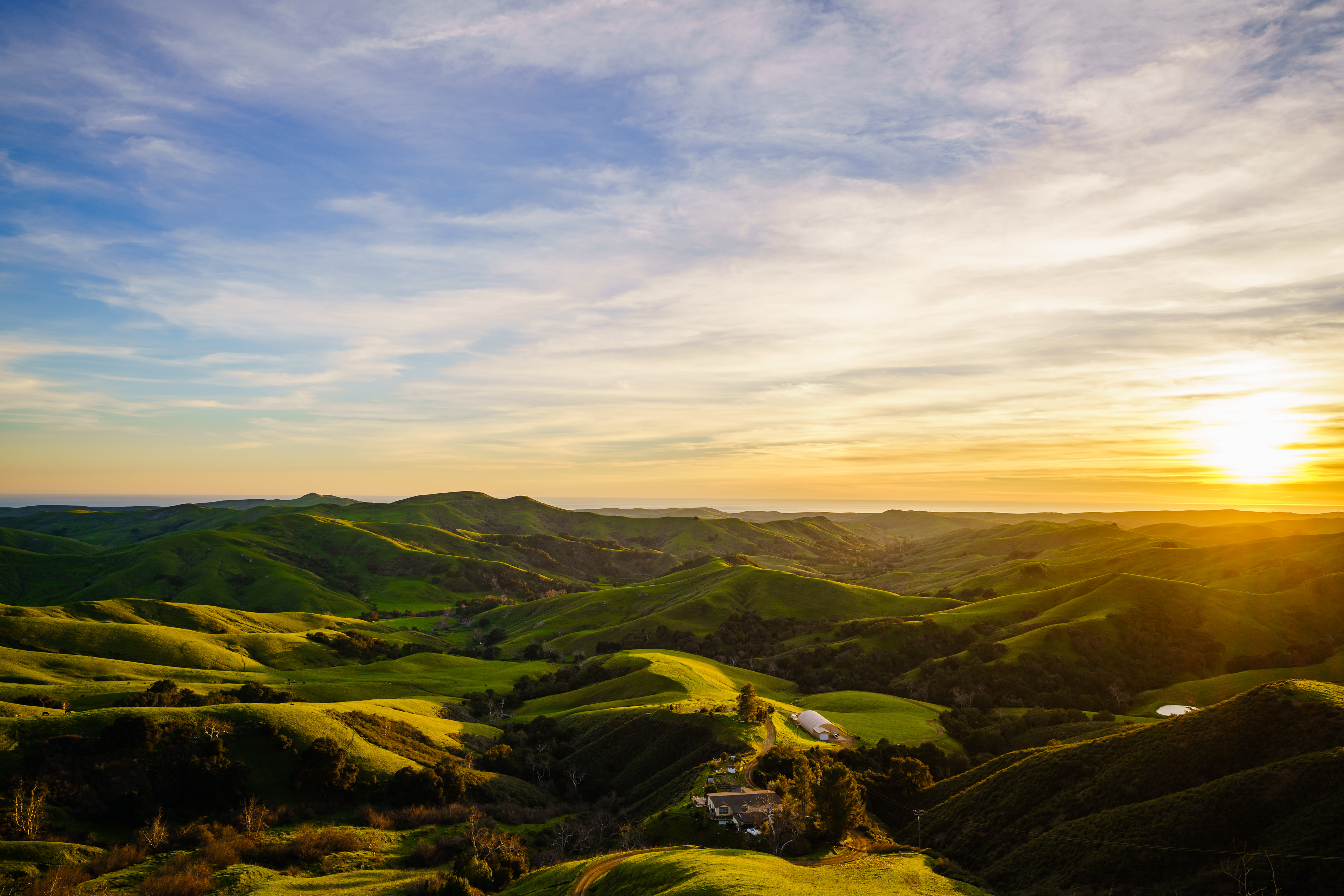 Zeiss Batis 25mm || f/6.3 || 1/125 ||  ISO 100 || HANDHELD
Performance – Zeiss Batis 25mm and 85mm
Image Quality
My general breakdown of the image quality of the Zeiss Batis 25mm and 85mm is going to bore, because I don't have much bad to say about these lenses. Zeiss knocked their first autofocusing FE lenses out of the park, with resolving power, sharpness, bokeh, contrast, etc. Let's break it down.
Sharpness
I have absolutely nothing to complain about when it comes to sharpness on the Zeiss Batis 85mm and 25mm. wide open, both lenses perform extremely well, with very good sharpness. Stopped down even he single stop, and I find both lenses to be razor-sharp. For video work, make sure to dial down the in camera sharpness to zero, as these lenses may actually resolve too much data for a cinematic look. I find that they do a great job when dialed down. For stills though, they do fantastic on the highly demanding 42mp A7rII sensor. I highly recommend shooting portraits with a flash, as the sharpness and detail will become astonishing. (FLASHPOINT XPLOR 600).
Zeiss Batis 85mm || f/6.3 || 1/60 ||  ISO 100 || HANDHELD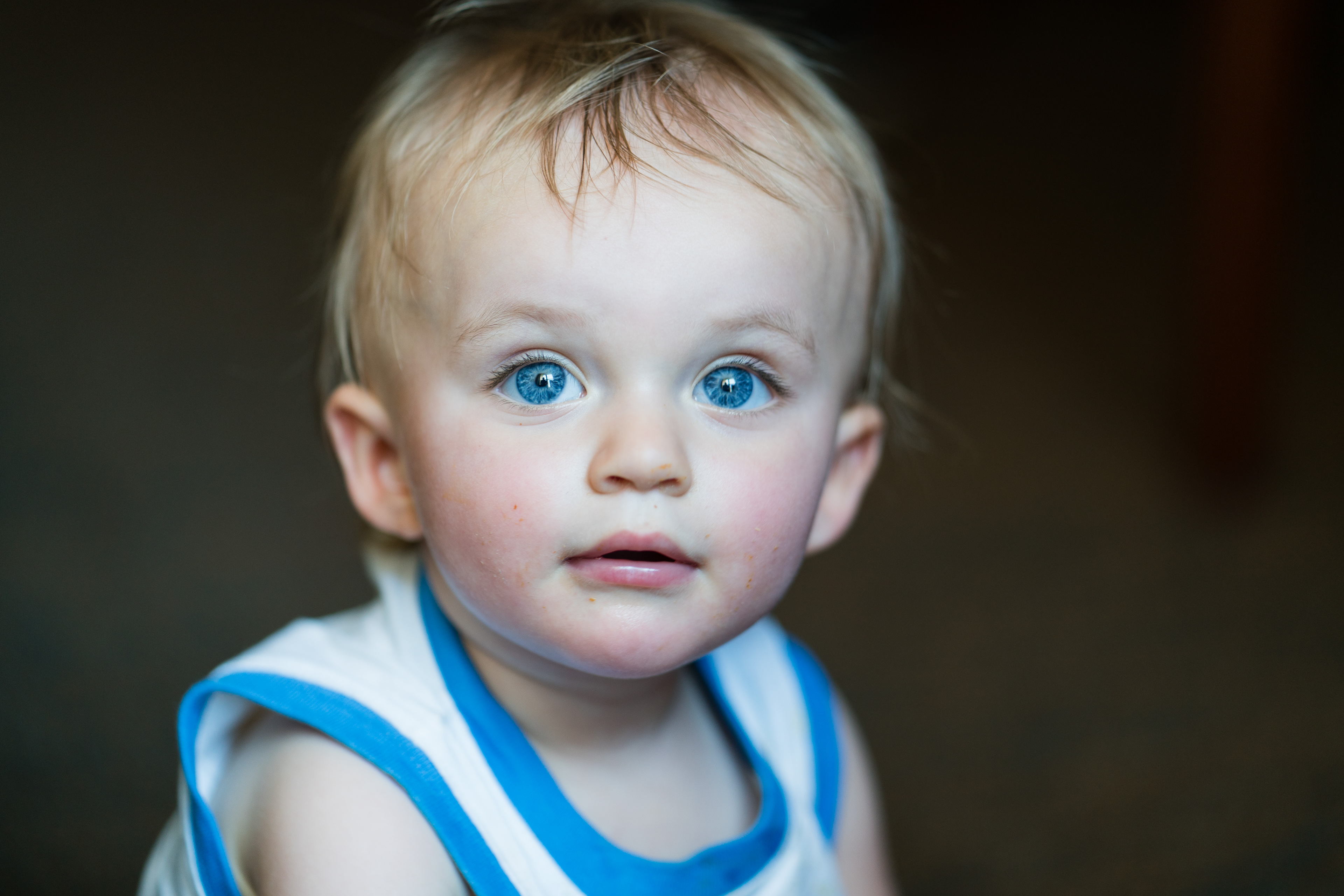 Zeiss Batis 85mm || f/1.8 || 1/100 ||  ISO 400 || HANDHELD
Autofocus
Being the first autofocusing lenses that Zeiss has produced for the Sony FE lineup, they do very well. The 25mm definitely focuses quicker, and that is to be expected for a wider focal length. The 85mm focuses moderately quick, but is prone to hunting every now and again. This may have to do more with the camera than the lens, as the 85mm saw a significant decrease in hunting when paired with the Sony A9 (A9 VIDEO REVIEW).
Zeiss Batis 85mm || f/2.0 || 1/1000 ||  ISO 100 || HANDHELD
Zeiss Batis Bokeh
I find the bokeh to be incredibly creamy and pleasing on the Zeiss Batis 85mm. At 1.8, you won't get the incredible bokeh of the Canon 85mm f/1.2L II, but it's great nonetheless. Compared to other 85mm lenses in this price point, I would rate the bokeh as fantastic, with great separation, smooth transitions, and general pleasing look to it. Forum dwellers will push you towards a f/1.4 lens, which is undoubtedly great, but I find nothing wrong with the Zeiss Batis 85mm. Considering my other 85mm is the aforementioned Canon beast, that is saying something.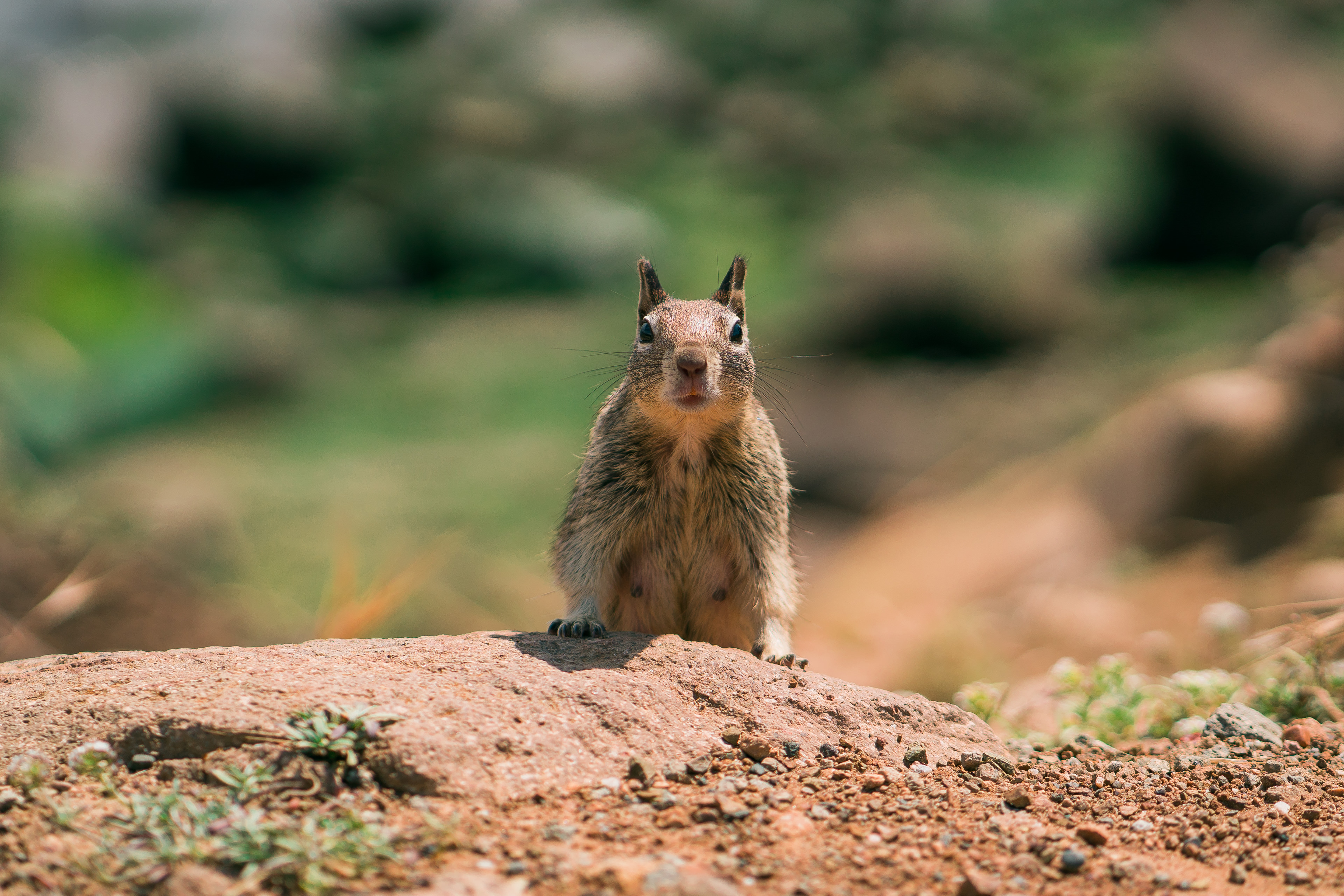 Zeiss Batis 85mm (super-35 an cropped) 85mm || f/2.2 || 1/5000 ||  ISO 100
The bokeh on the Zeiss Batis 25mm is a little different. With most wide-angle lenses, it is much harder to achieve subject to background separation. Because of its wide aperture though, achieving some background blur isn't impossible with this lens. I find overall that the out of focus elements are quite smooth. If there are highlights in the background, there is a bit of onioning and hard edges, but I don't find it distracting. Across the image, the bokeh is smooth and even, which is what I prefer. I don't prefer bokeh at the corners to look different from the center and the Zeiss Batis 25mm handles that quite well.
Zeiss Batis 85mm || f/2.8 || 1/800 ||  ISO 100 || HANDHELD
Contrast, Colors, Chromatic Aberration
One of the best features of the Zeiss Batis lineup in my opinion is the contrast that they give. Images look a little sharper with a little added contrast, and the Batis lineup does great in that regard. Lens nerds like to call it micro contrast. While some people may prefer a softer rendering, I don't mind my portraits taken with the 85mm to start with a little pop. They can easily be toned down in post.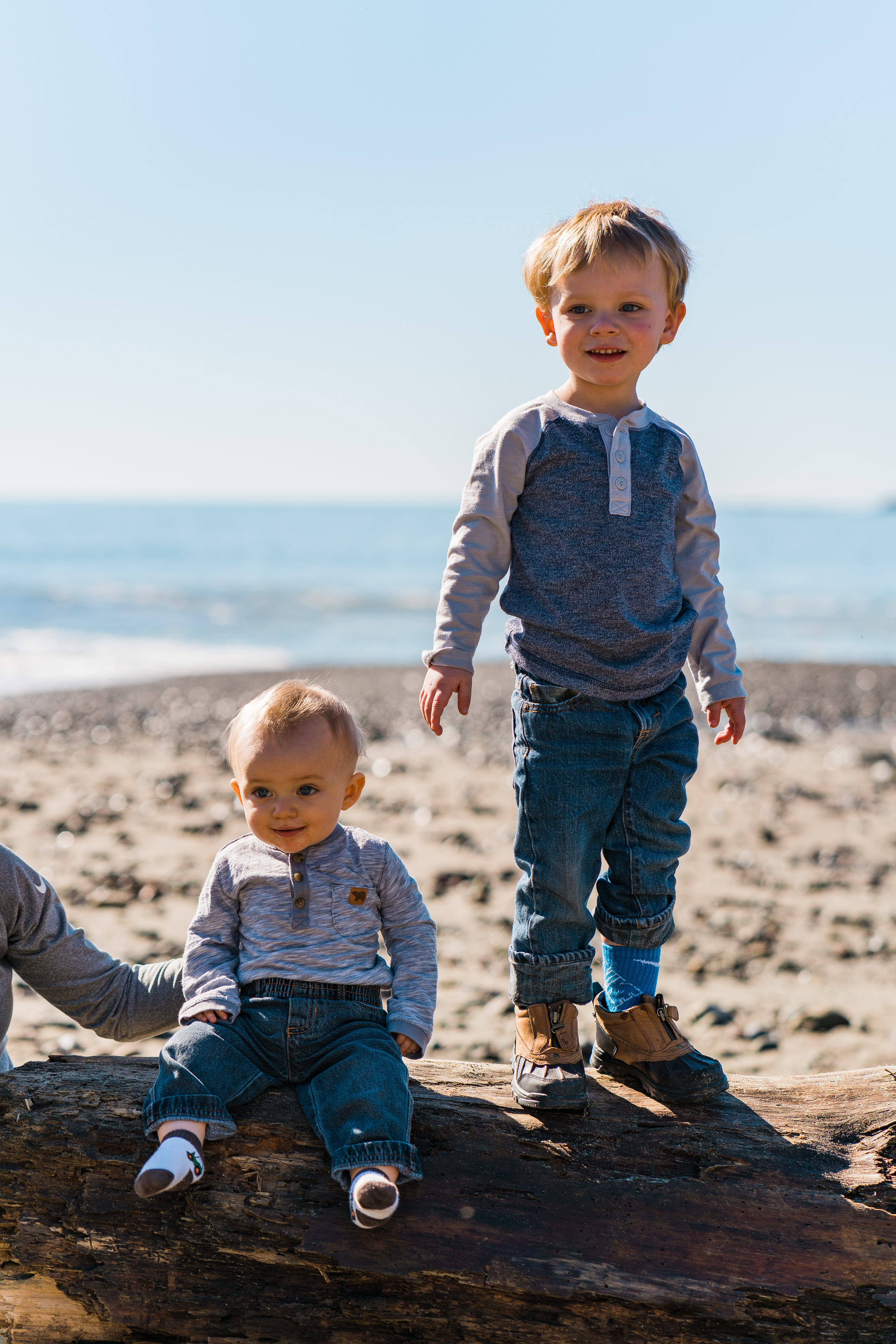 Zeiss Batis 85mm || f/2.0 || 1/1250 ||  ISO 100 || HANDHELD
Colors coming out of the Zeiss Batis 25mm and 85mm are neutral, leaning towards the warm side of the scale, and they do well with skin tones. If you are shooting raw, the color from your lens doesn't matter that much. I do like the starting point these lenses give me though. With regard to chromatic aberration, both the 25mm and 85mm to very well. Especially when it comes to the 85mm, chromatic aberration and how the lens handles it is important. It does very well, making editing portraits much easier than my Canon 85L, which is a nightmare to use in certain situations. Both lenses handle flaring very well, probably because of the "T anti-reflective coating" applied to the front element of each lens.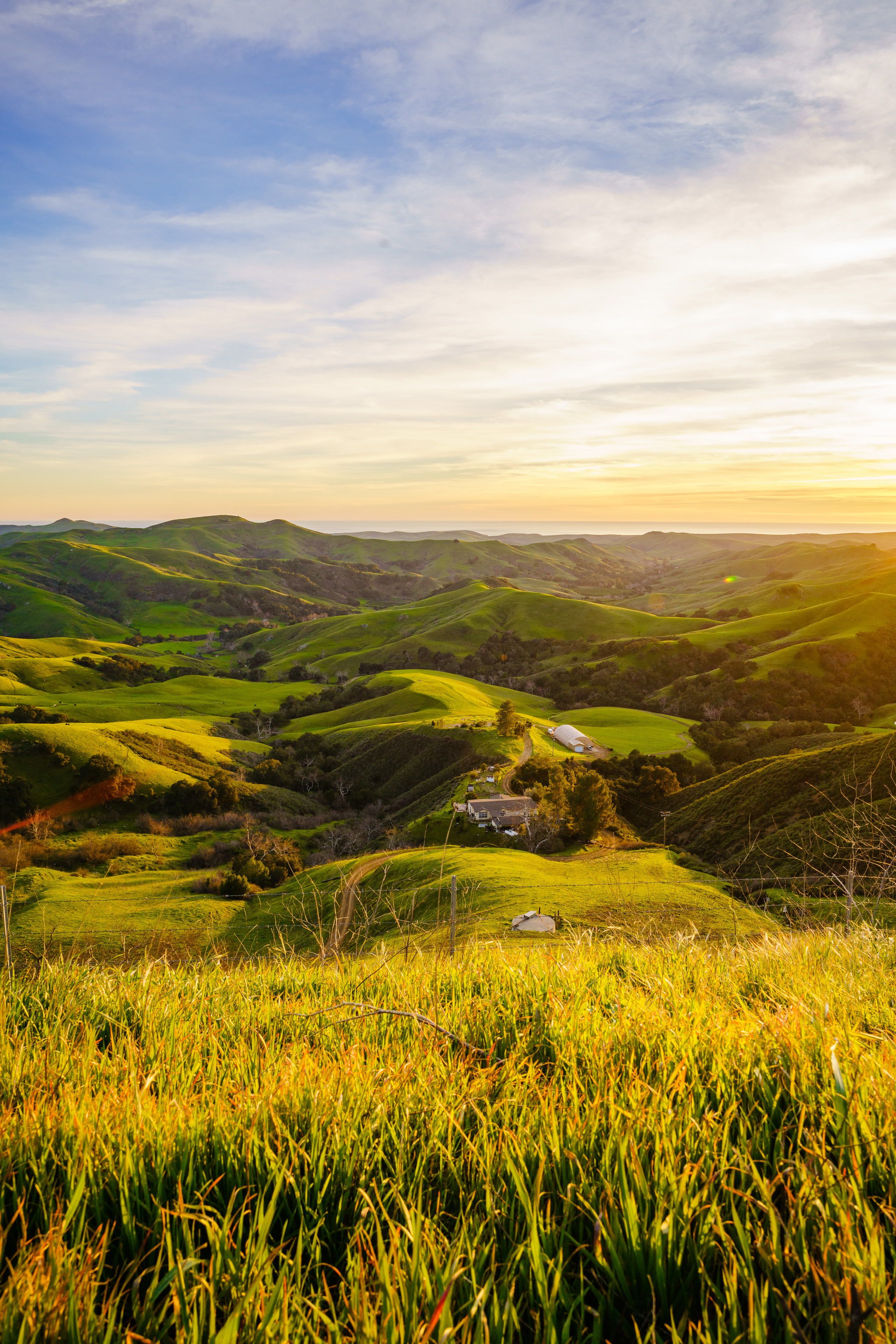 Zeiss Batis 25mm || f/11 || 1/60 ||  ISO 320 || HANDHELD
Value
Here is where the debate lies. The Zeiss Batis 25mm is $1,299, with the Batis 85mm coming in at $1,199. When it comes to the 85mm, that price puts it square between the cheaper Sony FE 85mm 1.8 and the more expensive Sony 85mm f/1.4 G Master. Well I believe that the G Master is for a different shooter, the Batis and Sony 85 f/1.8 lenses seem very similar. Initial tests have shown that the Batis is a bit sharper, and also offers image stabilization, where the Sony does not. I much prefer the ergonomics and design of the Zeiss, and also benefit from the image stabilization when I pair it with my Sony a6300. The difference in price is a decision that you will have to make, but I prefer the premium product with added features that the Batis gives.
In my opinion, there is much less of a debate when it comes to the Zeiss Batis 25mm f/2. There really isn't any other lens like it for the Sony mirrorless lineup. It is extremely sharp, has a decently wide aperture, has great ergonomics, is light, and can even provide some separation, making it a valuable tool in my bag. Also having the ability to go into super 35 mode on the A7rII, making it a 37mm lens at 18 mp make it wildly useful. As in every day walk around lens, the Zeiss Batis 25mm is hard to beat. At $1,299, I think that it is easily worth the money, and provides great value.
Conclusion – Zeiss Batis 25mm and 85mm
Overall, I think that both the 25mm and 85mm in the Zeiss Batis lineup are winners. They give fantastic sharpness, great bokeh, are designed very well, and are very useful on a day-to-day basis. If I had to choose to lightweight lenses to pair with my Sony e-mount system, the Zeiss Batis 25mm and 85mm would be it. I highly recommend them for anyone getting into professional lenses for their Sony system.
If you'd like to purchase the Zeiss Batis 25mm or 85mm, please consider using our affiliate links below. We make a few dollars when you use our links, and it helps The Brotographer make more content like this.
Additional Photos
Zeiss Batis 25mm & 85mm Review
Sleek, sharp, and sexy. The Zeiss Batis 25mm and 85mm are the perfect companions for the Sony mirrorless system.
PROS
Extremely sharp/resolved a ton of detail on the A7rII
Small & lightweight
Weather sealed
Silent autofocus
Accurate autofocus
Beautiful design
Great contrast
Resistant to flaring
Low chromatic aberration
Nice neutral colors
CONS
I have no real use for the electronic DOF display
May be expensive for some people
Focus ring is prone to attracting dust





The Perfect Pair