We're very excited to have our first creative spotlight. Caleb Kerr is an athletic, fitness, and active lifestyle photographer that I've been following for some time. We were able to catch up with Caleb, learn a little more about him, his photography, and what makes him tick. We're excited to share that with you.
Tell us a little about yourself
I'm Caleb Kerr and I was born a small rural town in eastern Pennsylvania. I worked on a dairy farm in high school and spent a great deal of my childhood playing outside—mountain biking, canoeing, hiking, damming up the stream—when I wasn't inside watching Star Wars. Both of my parents are very creative but neither are photographers. I grew up with a full wood shop in the basement (my dad used to build and restore furniture), and my mom is very artistic. I found photography on my own sometime in middle school and it's been a gradual progression to where I am now.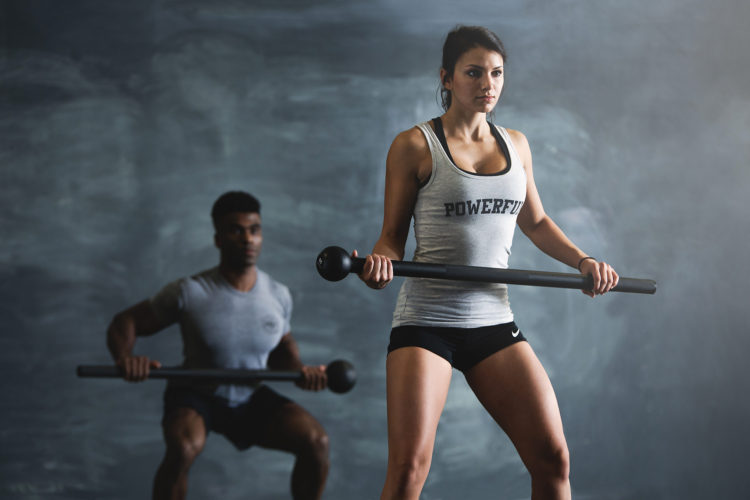 Where do you call home?
Austin, TX
How would you describe your style of photography?
Crisp and dramatic. I'm not afraid to put the subject right in the middle of the frame (what's the "rule of thirds" anyway?) if I want everything to play second fiddle to them.
What kind of work do you specialize in?
My main area of specialty is athletic, fitness, and active lifestyle. Most of my work is for brands involved in some way in the health and wellness industry. A lot of yogis, CrossFit gyms, apparel companies, food products related to health, etc. The goal of most of my shoots are to come away with images that a brand or individual can use for marketing, branding, etc. I do a lot of product photography as well, and I enjoy doing both for very different reasons. Working with athletes is great because I get the opportunity to help them share their talents through my images. They've put in hard work to get good at their discipline, and being able to share that is rewarding. Product photography is less dynamic and more technical, which lets the perfectionist side of my brain get some exercise.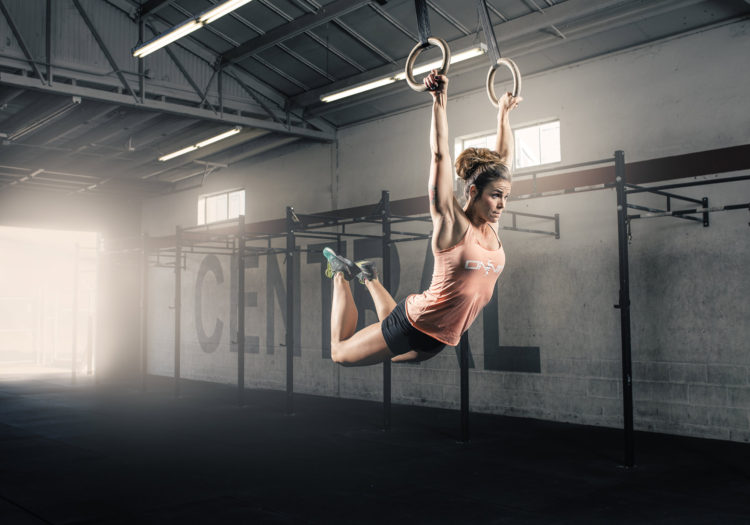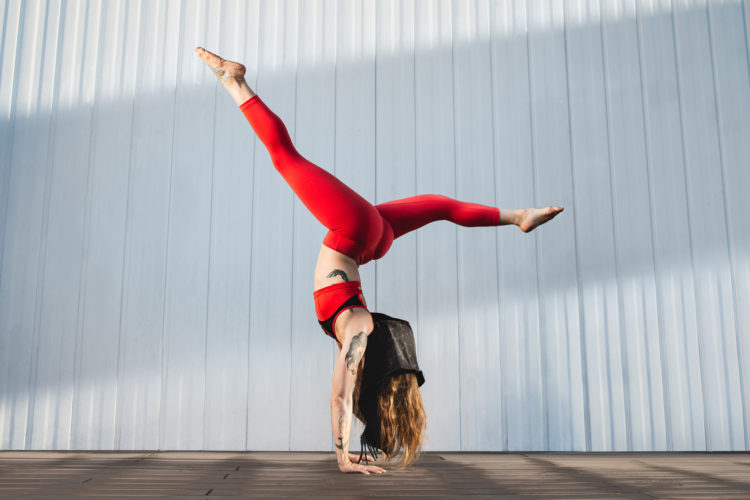 How did you get into photography? What or who got you started?
Both of my parents had Nikon Nikkormat film camera but were very casual hobbyists. In middle school I saved my pennies and bought myself a FujiFilm FinePix 3800 camera (3.2 MP! and right now you can get it on Amazon Prime for $23.65!) and I just never stopped. I'm self-taught, but spent a lot of time in college shooting, that's when I did my first 365 Project, shooting and posting a photo every day for a year. The biggest ah-ha moment for me with photography was when I took a trip to San Francisco with some friends in college. Previously, I had a Canon SX110IS point and shoot that had manual controls, which gave me a taste of the ability to control my photos beyond automatic exposures. But for that trip, I borrowed a friend's Sony Alpha DSLR and finally experienced the ability to have the photo taken exactly when I wanted it taken, not delayed like most point and shoots. Being able to capture moments and action in a tightly timed way was a new thing and I immediately knew I wanted a DSLR. That Canon P&S helped me learn composition, but the DSLR introduced the next element of building a photograph, which is the timing.
What role does light, both natural and strobe, play in your photography?
I love using strobe lighting because it lets me tell the story I want to tell, rather than being at the mercy of Mother Nature and natural or available light. If you know what your'e doing, you can make your strobes look like natural light. When I started with my first DSLR, a Canon 50D, I started right out of the gate also using off-camera lighting, and it's always been an integral part of my photography. Since most of my work is not in studio, but rather, in some sort of environment where there is already some light, I've gotten very comfortable with utilizing both the natural / available light and strobes together. While I try to not use them as a crutch, or use them when they're unnecessary, I do think that my knowledge of lighting is something that makes me stand out from other photographers. It's complex to really takes some time and practice to understand the exposure triangle (the relationship of shutter speed, aperture, and ISO to create a proper exposure), but when you throw lights into the mix, it all changes. It gets more complex but the outcome can be so much better. Recently I've been trying to focus more on the idea that any piece of gear is just a tool to help me create the photo that I'm after. Sometimes the simplest tool is the right one for the job but I try to not overthink it. When shooting any kind of active lifestyle photography (I use the term pretty loosely), the "active" generally means there will be movement, and "lifestyle" means, at the very least, it's not going to be in studio. This means being able to soot moving subjects in less-than-perfectly-controlled lighting environments. Having a solid grasp on how to make light do what I want to pull off the shot is critical.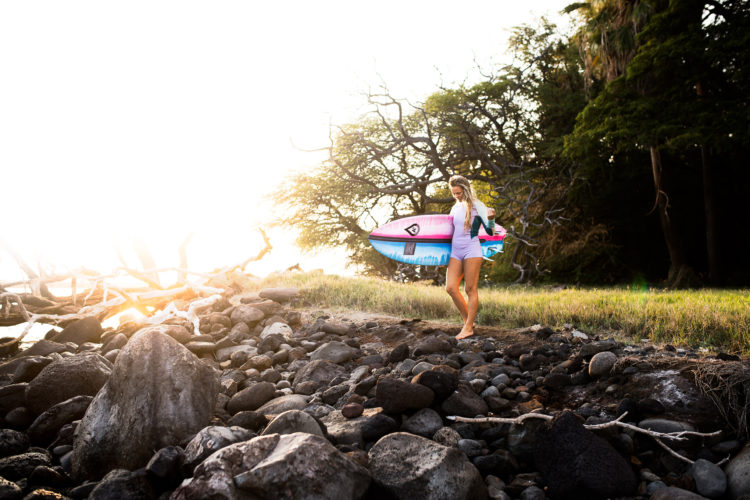 How important is post processing to your final images?
Extremely important. If you look at my work (please do!), you'll see it's pretty clean. I edit out distractions, change colors, change skies, etc. I have absolutely no attachment to images being perfect straight out of the camera, although obviously I try to do it the best I can in camera for the sake of image quality. A few months ago I wrote an article about this exact subject in relation to when clients ask for the RAW photos (Click HERE to read that article). That article has been pretty popular and I also got some pushback for it ("your RAW photo suck, you should learn how to use a camera") but for the most part, I think people understood the point. RAW photo were never designed to be a finished product. When a camera shoots in JPEG, it's capturing the RAW information, then making "creative decisions" about how to encode it into a JPEG. But if you don't like what it decided to do, you have no options to fix it. With RAW, it lets you decide how you want the image to look. Saying a good photographer shouldn't have to edit their photos is bogus.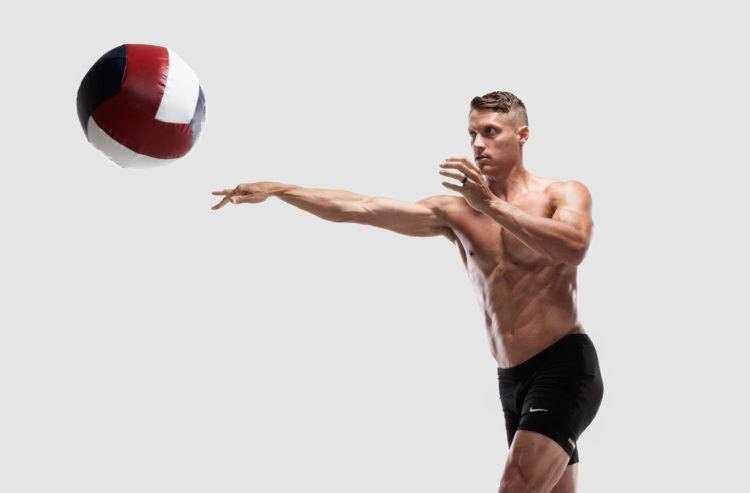 What's your favorite photo you've taken? And why?
That's hard because my favorite changes over time. A few years ago I had the opportunity to shoot Trey Hardee, 2012 Olympic decathlon silver medalist. It's stuck with me because it was the first "big" shoot I did where I was in a rented studio that wasn't mine, it was an eight light setup, and I had an art director and a few other creatives there looking over my shoulder as I worked, shooting tethered to my iMac. I really enjoyed working with him and in that environment, and I think it was influential in guide me into focusing on active lifestyle photography. It felt like I was being taken seriously and it went great.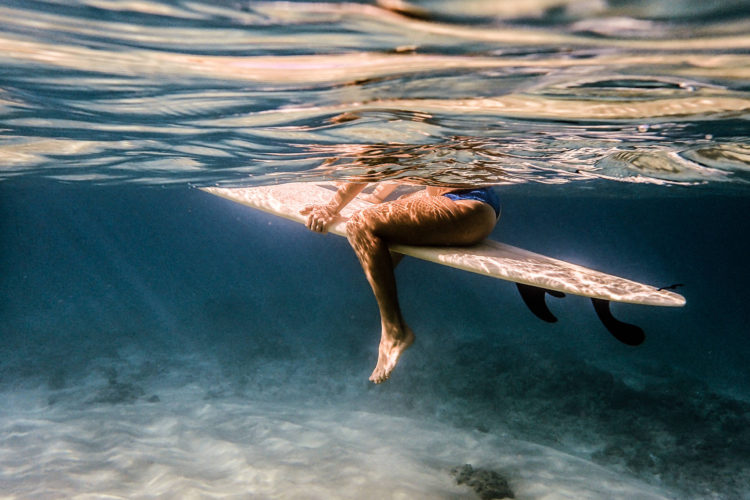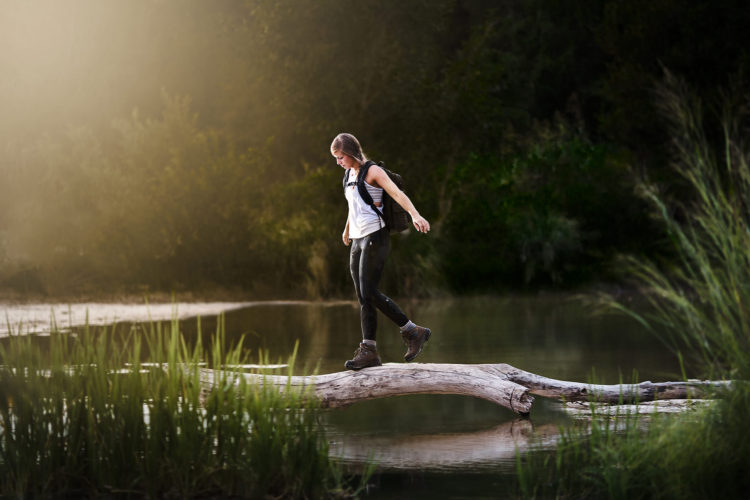 What gear do you shoot with?
I do use a lot of gear but I treat everything like tools. They each do something different and I (obviously) don't need everything for every shoot. I'm careful with gear—it's expensive—but I have it to get a job done, not look nice on my shelf. This means standing in neck deep water sometimes, shooting in pouring rain, or in dust clouds. Having the right thing when you need it (like weather sealed gear) makes all the difference.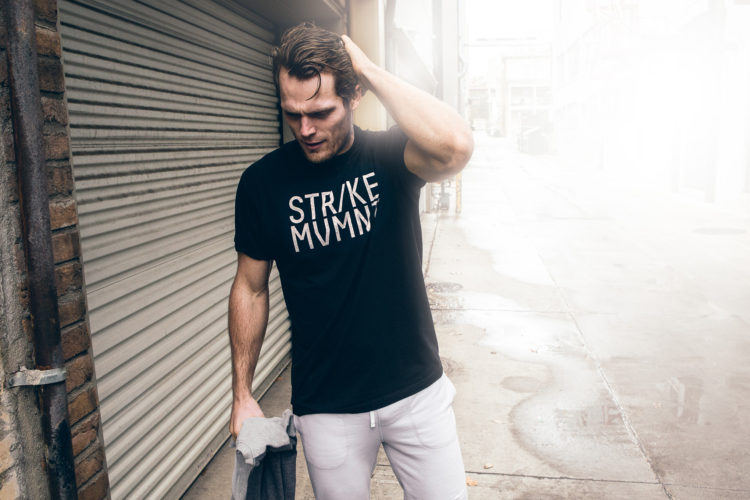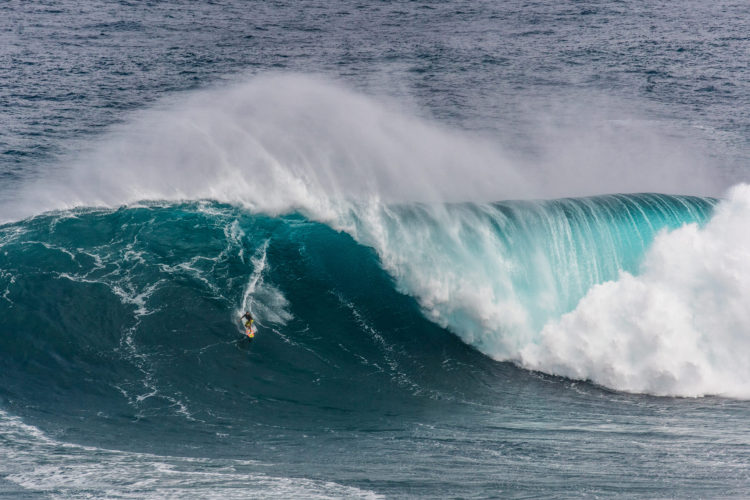 CAMERA BODY
Canon 1Dx: I can't say enough good things about this camera, and that should be expected given it's hefty price tag. Between the autofocus system / subject tracking, and ability to handle high ISOs make this camera the perfect fit for me. And 12 frames per second sure doesn't hurt. Coming to this from a 5Dmk2 was like being awoken from the dead. I have several Hoodman RAW Steel Compact Flash cards (some 64, 32, and 16GBs, and always needing more). I have some other fast cards from the Sandisk Extreme Pro series that offer super fast write speeds as well. With a fast camera like the 1Dx, you've got to have memory that can keep up, and CF cards is not the place to be saving money, both from a speed and a reliability standpoint. I've got a handful of much slower cards as extras, but over time I'm slowly replacing them all with the Hoodman RAW Steel cards because they're bombproof. I plan on adding a Canon 5D Mark IV to the arsenal sooner than later. It is perfect for the more set up / studio / product work I do. I don't usually use a strap, but when I do for long competitions, it's the BlackRapid RRS Sport strap. I also use the Hoodman HoodLoupe 3.2 for checking focus and exposure when I'm shooting in bright conditions.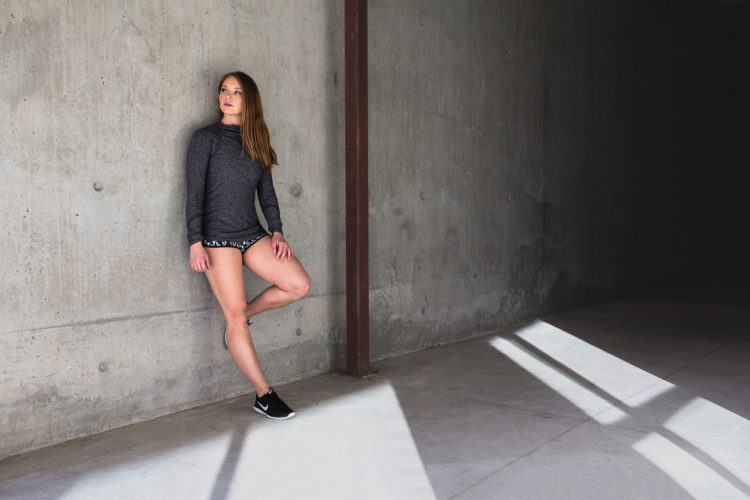 LENSES
Tokina AT-X 16-28mm f/2.8 Pro FX: A great wide angle lens with minimal distortion and chromatic aberration. Plus it's pretty cheap so that's an easy winner. The trick with using really wide angle lenses in sports is you've got to be using it very close to the subject, or using it for a very wide scene (maybe a runner on a trail on a mountain ridge). It's easy when using a wide angle to have the subject be small in the frame so you've got to be aggressive and get into the action. That being said, if I was going to be shopping for a lens like this now, I'd probably go with the Sigma 20mm f/1.4. Prime glass is starting to win my heart.
Canon 24-70mm f/2.8L: A workhorse and it's wonderful. This was the first lens I bought with my first DSLR (Canon 50D) and I've had it for years. I've used it less since getting a 35mm prime, but it's still an indispensable part of my kit.
Sigma 35mm f/1.4 ART: The newest addition to the stable of glass and it's a dreamboat. People talk about the 35mm focal length as being the closest to what the human eye sees, which is what makes it so pleasing. Whether that is true or not, it's a really great focal length because it tip-toes the line between wide and normal. It just feels right. Having the option of f/1.4 for extreme low light situation is great, and also can be used effectively to help bring attention to the subject in the photo with the shallow depth of field that wide aperture lenses bring.
Tamron SP 70-200mm f/2.8 Di VC: this lens is awesome, even when compared to it's infamous rival, the Canon 70-200f/2.8L IS. Sharp, fast, is stabilized, and has a great build quality. With sports, a lens of this focal range is critical. Being able to get in tight on your subject, as well as compress the background is irreplaceable. Also it's $1000 cheaper than the Canon version, and no red ring is worth a grand if definitively better quality doesn't come with it.
Canon 135mm f/2L: I saved the best for last. I've never understood why Canon charges (relatively) so little for this lens. While 135mm is a slightly odd focal length (it's an odd middle ground of not being wide (at all), but also definitely not being super telephoto), once I got used to it, it blew me away. Sharp as nails, even at f/2. It's amazing how much more light there is to work with at f/2 vs f/2.8.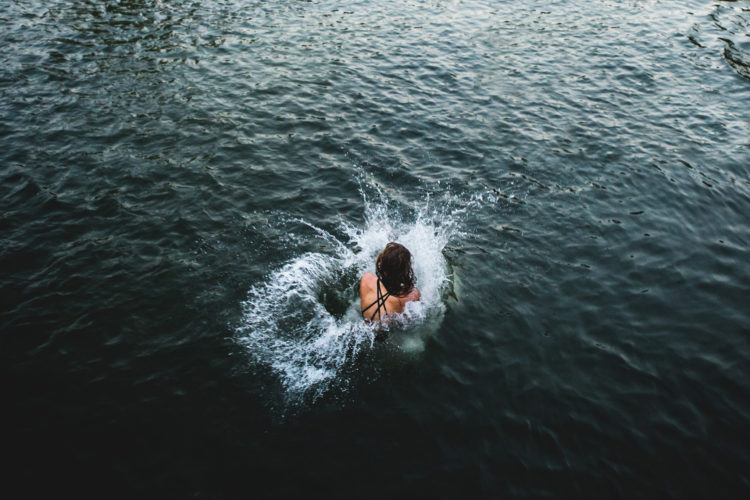 LIGHTING
Profoto B1 (x2) + Air Remote TTL-C: Profoto gear is hard to beat. The B1s are powerful (500WS), tough, reliable, and work exactly how you want them to, which they'd damn well better considering their price tag. I saw the way that Tim Kemple, an awesome adventure sports photographer out of Colorado, uses B1s and realized it was the next step in getting the images I want. Paired with the Air Remote TTL, they have manual controls from the hot shoe-mounted device, and also have a surprisingly good TTL functionality. Typically I will use the TTL to get me into the ballpark power area, then switch it to manual and dial it from there. Sometimes I use them for CrossFit competitions held in awfully lit pavilions at night (literally couldn't be a worse lighting condition), and I'll use them on TTL because manually metering for someone running across a room is impossible, and I always come away with surprisingly good photos. I upgraded from a set of Paul C. Buff Einsteins for a multitude of reasons, the primary ones being all-in-one B1 units have no external batteries, wires, or receivers. On the go, thrown in a backpack, etc, was a big driver for getting them. I have a multitude of light modifiers to use with them, each of which serve different functions. The Profoto Magnum creates a great bright light, but isn't as hard as most hard reflectors are, and almost has a beauty dish effect. I also have Profoto Silver Umbrella Large and the accompanying front diffuser, and various softboxes. I use a large Westcott Scrim Jim 72″x72″ which can be used in many creative ways to either reflect light or create shade when you're shooting in direct sun.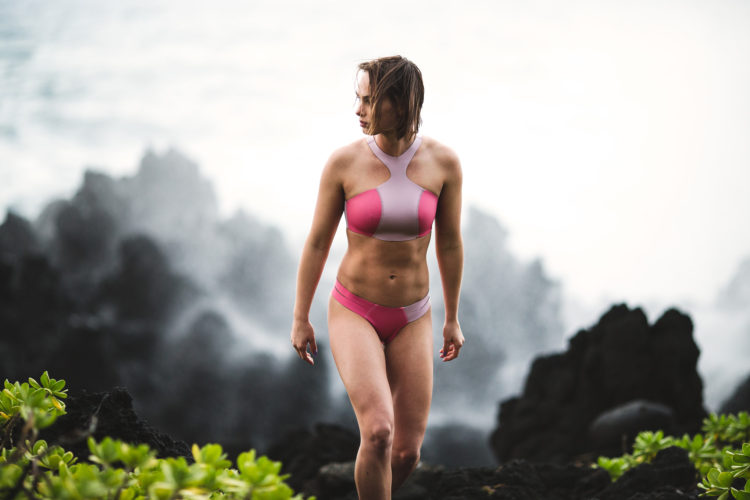 BAGS + CASES
When I'm not hauling the lights too far from the car, I use a Pelican 1510 case for the B1s. A nice indestructible shell, and fits in the overhead compartment on any plane for travel work. When I need to get off the beaten path (the main reason I got the B1s in the first place!), I use a NOBULL Duffleback with a Pelican 1510 padded insert. This is not a camera bag, and they didn't know (until I told them), but it happens to be the exact right size to fit the padded divider from the Pelican 1510 case. Nearly waterproof, and built very tough with industrial nylon and handles on all corners, it works perfectly as a gear bag. It even has cinch straps on the side for light stands or a tripod. The Brotographer did a nice little feature on this setup, check it out.
To haul camera gear, I primarily use the Think Tank Photo Street Walker Hard Drive Backpack. Everything from Think Tank Photo is incredible. They really think through their designs, and back it up with top-notch construction. When I'm not hauling everything, or weight is a concern, I'll back a body with attached lens plus one additional lens into the LowePro ProTactic 350 AW. It's got a hard outer shell to it, along with molle attachment points all over the outside, which makes attaching tripods, water bottles, knives, pens, whatever else you've got, very easy. While it's great, it's really not built for a gripped body like the 1Dx, so it's a pretty snug fit to get it in there, so be warned. If I'm going really light, I'll put the camera with attached lens in the Thule Perspektiv L Toploader. Just about totally waterproof from rain, with a very hard shell, this bag is a great minimalist option when you're going to be in rough conditions. It's bulkier than it needs to be for general carry use, but for hiking or skiing or spelunking, it's a good option. Also, it happens to perfectly fit a Profoto B1 light, so I can throw that on an assistant's back and have them carry it, but keep it protected.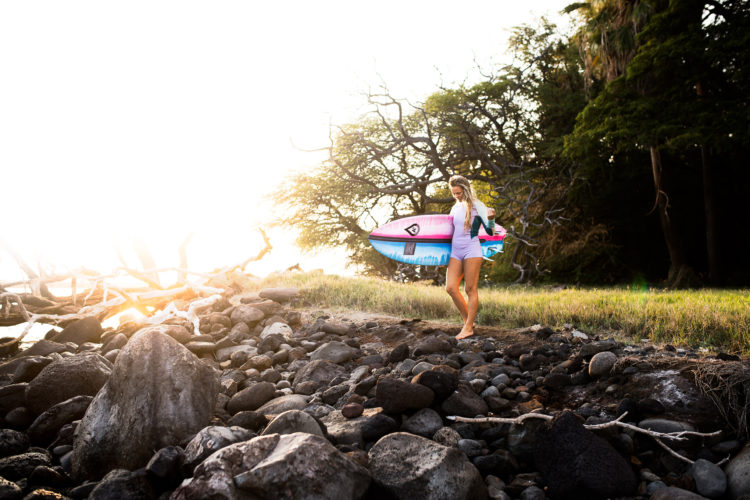 CAMERA SUPPORT
When I'm shooting with athletes, I often shoot handheld as it lets me adjust myself in relation to the athlete if they're moving. However, when the situation calls for it, I do use a tripod, which is an Induro CT-213 Carbon Tripod with a Giottos MH1301 Ball Head. Often if I'm using a tripod, I will also shoot tethered (with a Tether Tools 15′ USB cable) into a Apple MacBookPro 15″ Retina. The Retina display is exceptionally helpful for viewing images as I'm shooting. I mostly use Silicon Power 1TB Armor A80 for portable hard drives, but I'll be honest—I've also got a big pile of 500-1TB drives with random things on them. Not the best setup. Do as I say, not as I do. At my desk at home I've got an Apple iMac 27" with a G-TECH 8TB RAID drive hooked up with lighting cables.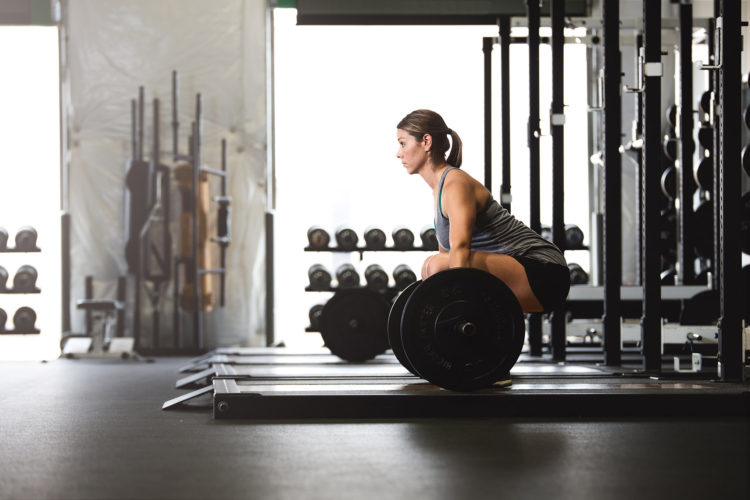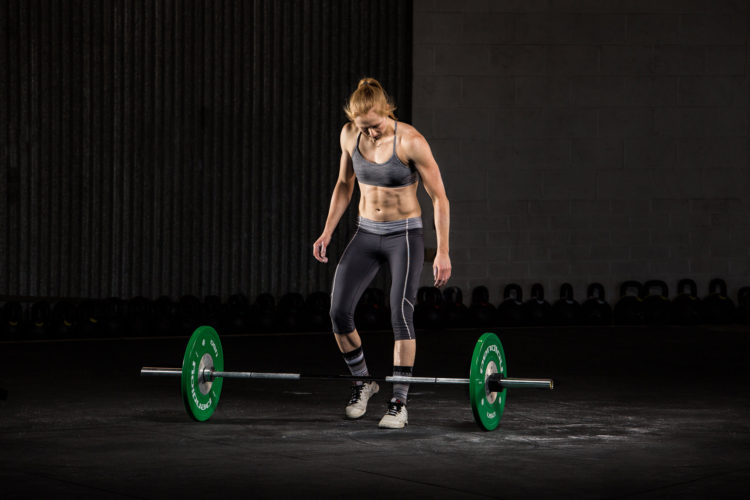 If you had to choose one lens, which one would it be and why?
I'd go for the most versatile one that still was high quality, so I'd go for a Canon 24-70mm f/2.8L II. Wouldn't want to go above 2.8, like the 24-105 f/4. I shoot in low light enough I can't give that up. Even though I actually rarely use my 24-70 these days (thanks to my Sigma 35mm f/1.4), if I was stuck with just one, I'd want a little bit of flexibility.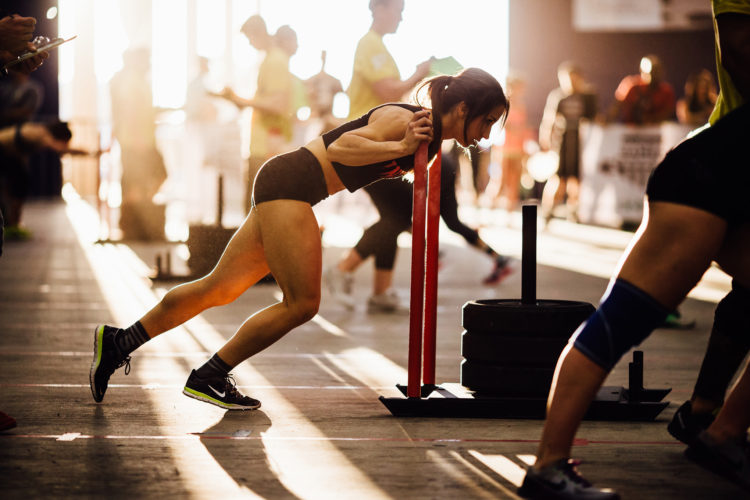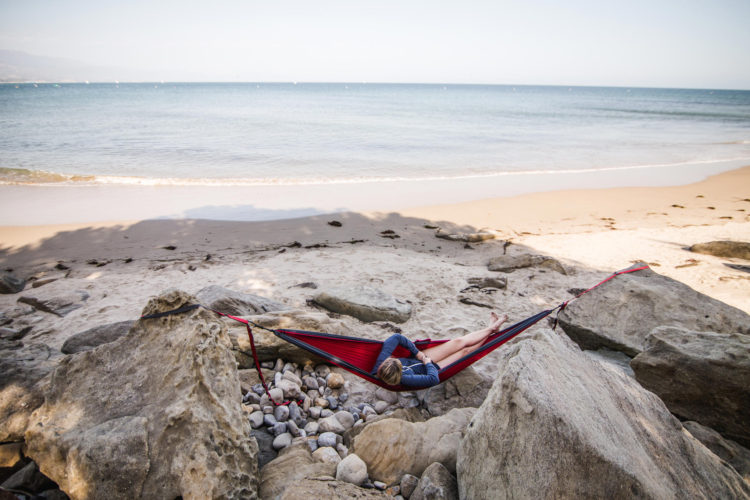 What would be your dream job/client/assignment?
I have a list of dream clients: Red Bull, Nike, Patagonia, lululmon, Canon, National Park Service, Thule, Reebok, Subaru, REI, Specialized… basically, I want to work with the brands who are involved in and support the things I love. You've got to shoot the things you're passionate about. I want to hike into the jungle with a kayaker and shoot them going over waterfalls, or mountain bikers bombing trails in Whistler, or skiers in fresh powder at first light in Vail.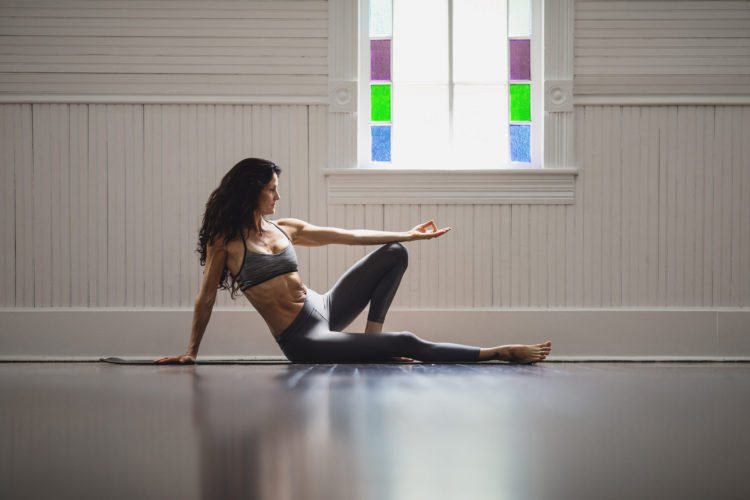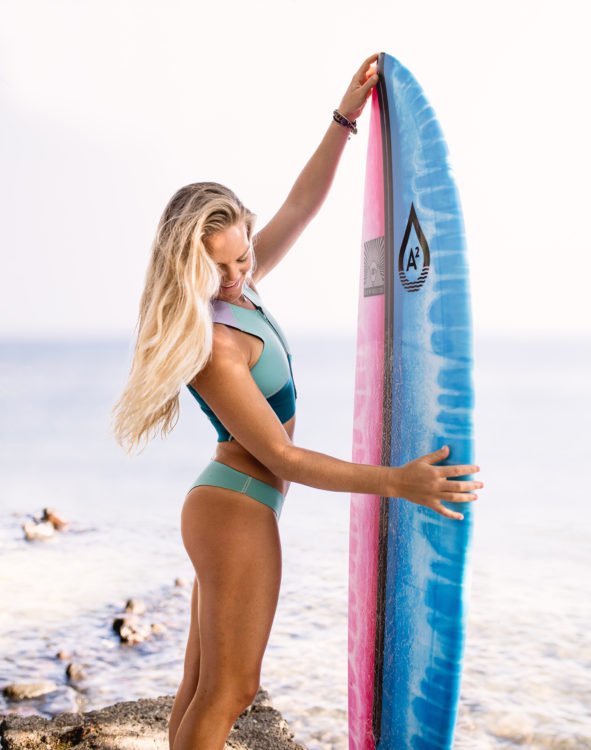 What's the best piece of photography advice you've ever been given?
The best advice I've gotten has less to do with the mechanics of photography and more about the mindset of being a creative. It's a quote from Theodore Roosevelt, and I've heard some great people like Chase Jarvis and Brené Brown share it. I think it's extremely important to keep at the back of your mind throughout your journey in photography:
"It is not the critic who counts; not the man who points out how the strong man stumbles, or where the doer of deeds could have done them better. The credit belongs to the man who is actually in the arena, whose face is marred by dust and sweat and blood; who strives valiantly; who errs, who comes short again and again, because there is no effort without error and shortcoming; but who does actually strive to do the deeds; who knows great enthusiasms, the great devotions; who spends himself in a worthy cause; who at the best knows in the end the triumph of high achievement, and who at the worst, if he fails, at least fails while daring greatly, so that his place shall never be with those cold and timid souls who neither know victory nor defeat." – Theodore Roosevelt, 1910.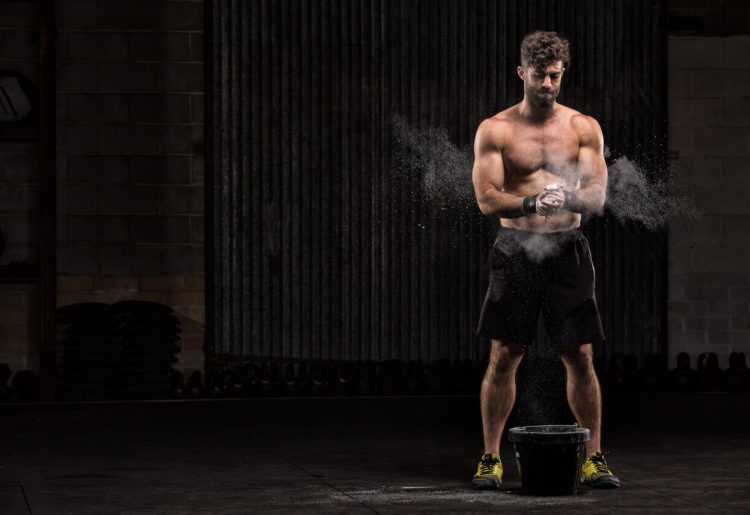 If you could give other photographers one piece of advice, what would it be?
Don't be afraid to not specialize, at least not for a very long time. You will learn different skills from different kinds of photography. Product photography has made me better at portraits. Shooting athletes has made be better at reading movement and predicting a moment before it happens. An idol of mine, Dan Winters, does studio and environmental portraits of the biggest names you've heard of for magazine covers, and product photos for WIRED Magazine, and photos of NASA rocket launches, honey bees, and also very standard commercial advertising work. And he's great at all of them. Understand light and you'll understand everything. Shoot the things you care about and it'll show.
Check out Caleb's work at www.calebkerr.com
Inside Caleb's Camera Bag