Canon 50mm f/1.2L Review
Sees in the dark
Great build quality
Creamy bokeh
Great skin tones and colors
Could be a little sharper
Almost impossible to focus at f/1.2
Some people won't like the weight
I'm really excited that this is the first post in a new blog series for me. I'm going to be going through my photography gear piece-by-piece, explaining why I like each piece, and also what I use each piece of gear for. I know that when I first started out in photography, in addition to technique, I was interested in what gear they were using, why they were using it, what capabilities that gear had, and their technique when using that gear. There is such a vast expanse of photographic equipment out there these days, and I hope that this in some way clarifies certain questions if you have them.
Let me first say that new gear will not make you leaps and bounds better. A professional photographer knows this. I know this. But don't let anybody tell you that great gear won't let you achieve a cleaner image or make the shot easier. If you're shooting at f/8, it may not make that much difference. But a 50mm f/1.2 is going to let you achieve that beautiful blurry background that your kit 18-55 variable aperture lens is not.
The 50mm focal length is, what "experts" say, the closest focal length to how your eyes see the world naturally. I don't necessarily agree with this. I think that your eyes see closer to 35mm, but that is another argument for another day. But I do love the 50mm focal length. It is just telephoto enough to where there really isn't much distortion in the picture, but just wide enough to where you can back up a little and get a great environmental portrait. I'm pretty sure that if you can learn to shoot with the 50mm focal length, you can shoot with anything.
There are lots of brands making lenses in the 50mm focal length, with lots of f-stop variations on top of that. Most brands who make them typically make a f/1.8 or a f/1.4. Canon, Sigma, and many other brands make fine variations. Canon makes the "nifty fifty" f/1.8 which is called the "plastic fantastic". It's a starter lens, is pretty soft wide open, but is a great learning tool for a beginner photographer. They also make the f/1.4, which is the first 50 I owned. It's a nice lens, but one major con is that it has historically has some autofocus motors that died early for some people. You really learn what "bokeh", or background blur is when using a lens like that. It opens your eyes pretty quickly about the new creative possibilities of a super wide aperture. And not to mention it's just plain fun. After realizing that I enjoyed he 50mm focal length, and people and products could be shot well with it, I made plunge to the L Series, and here's why.
It Sees In The Dark
I wanted a lens that I could keep for years, was reliable, super fast, and produced consistent colors. The L Series 50mm is just that.  At a maximum aperture of f/1.2, this lens can see in the dark. Let me say that again: IN THE DARK. I don't find myself reaching for my flash indoors, because well, I just don't need it. Don't get me wrong, flash is one of my favorite things about photography, but when I'm indoors and don't want to bother people with flash, this is the go-to lens. If you have steady hands, open this lens up and see if you can get some sharp photos without flash.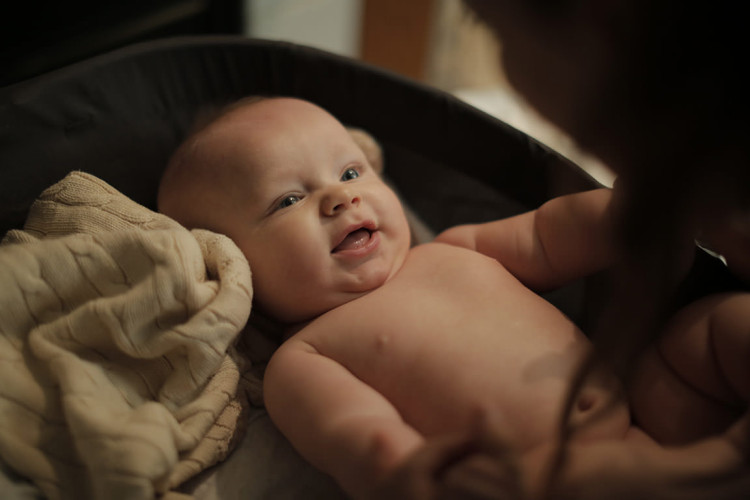 Build Quality
This lens is also built like a tank. Compared to the 1.4 and especially the 1.8, it is awesome. While not metal like the 70-200mm L Series lenses, the plastic is hefty. Some people would shy away from the weight, but it doesn't bother me very much, and feels good on the front of my 5D Mark III. I do prefer to take off my vertical grip when using the 50L. It just feels nice and balanced that way.
The Bokeh, Oh The Bokeh
When paired with a full frame camera like the 5D Mark III, you get the true 50mm focal length and f/1.2 aperture. You'll also be able to shoot wide open at mid day with a wide aperture with a body like the 5D Mark III because of the ability to have a faster shutter speed. When you open those blades up, you start to see the creamy goodness that is this lens. Ugly background, no problem. Is someone photo bombing you, no problem. You probably won't even see them if they're several feet behind your subject. The only con of the 1.2 aperture is that it is extremely hard to shoot if your subject is moving, because they'll quickly be out of focus. If they're not though, open her up to 1.4 or even try 1.2 here and there. You'll miss some shots. But when you nail one, it's a keeper.
The Colors
My biggest challenge in buying a nice 50mm lens was determining whether or not I should get the Sigma or the Canon. The Sigma is newer, and may even be sharper. But I had heard that it was a bit contrasty, and I also wanted those Canon skin tones that the 1.2 produces. I'm happy I got the Canon. It's just beautiful.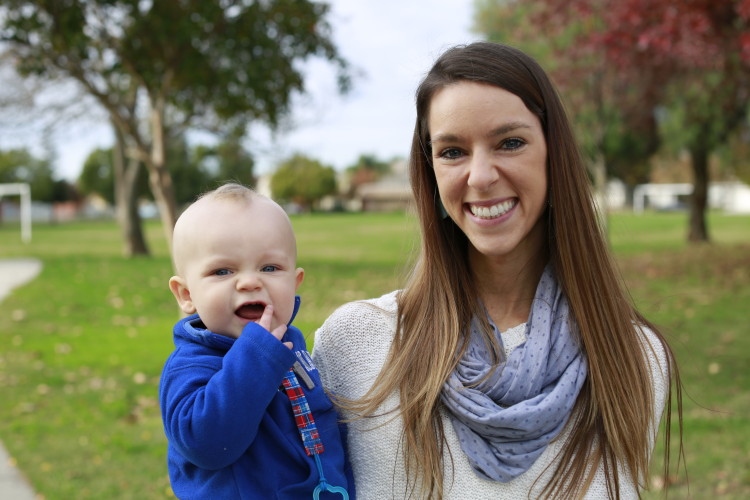 This is by far my favorite lens. No it doesn't zoom. So just move backward or forward. You get used to zooming with your feet rather quickly, and it forces you to work on composition. It's way lighter than the 70-200mm, even though that lens is sharper. If I had to pick one lens to keep though, this would be it. This is also a favorite of wedding photographers, and the reasons I listed above are some of the reasons for that.
I hope you enjoyed my blog post on the Canon 50mm f/1.2L Lens. If you have any questions about it, feel free to comment below or send me an email on the Contact page.
Check out the lens at the Amazon link below.