Truly Great Wireless Headphones
Aside from our smartphones, our headphones are the item that most of us use daily, and some of us use for several hours each day. Whether at work or in the gym, headphones are a big part of our lives, but many of us still don't look for more from them. I used to be that way. As an iPhone user, I typically stuck with the headphone that came with the phone. About a year and a half ago, I decided to invest in a pair of Bose QC15 noise canceling headphones, and it changed my work life. I now could work in peace without outside distractions taking me away from my computer screen while working.
The gym was a whole different issue though. I sweat more than someone nervously robbing a bank, and over ear headphones simply won't work for me. In ear headphones also cause problems when sweat decides to make its way into my ear canal by way of the headphone tip. So I found myself sticking with the default Apple headphones because I would undoubtedly ruin them with water (sweat) damage.
Then, in walks the Bragi Dash Pro. I have been hesitant to try wireless headphones, since typically most aren't truly wireless. If they are, they're basic, and I need me some tech goodness in my life. I wanted to find the best wireless headphones for my needs, and the Bragi Dash Pro is where I've started, and may in fact end my search.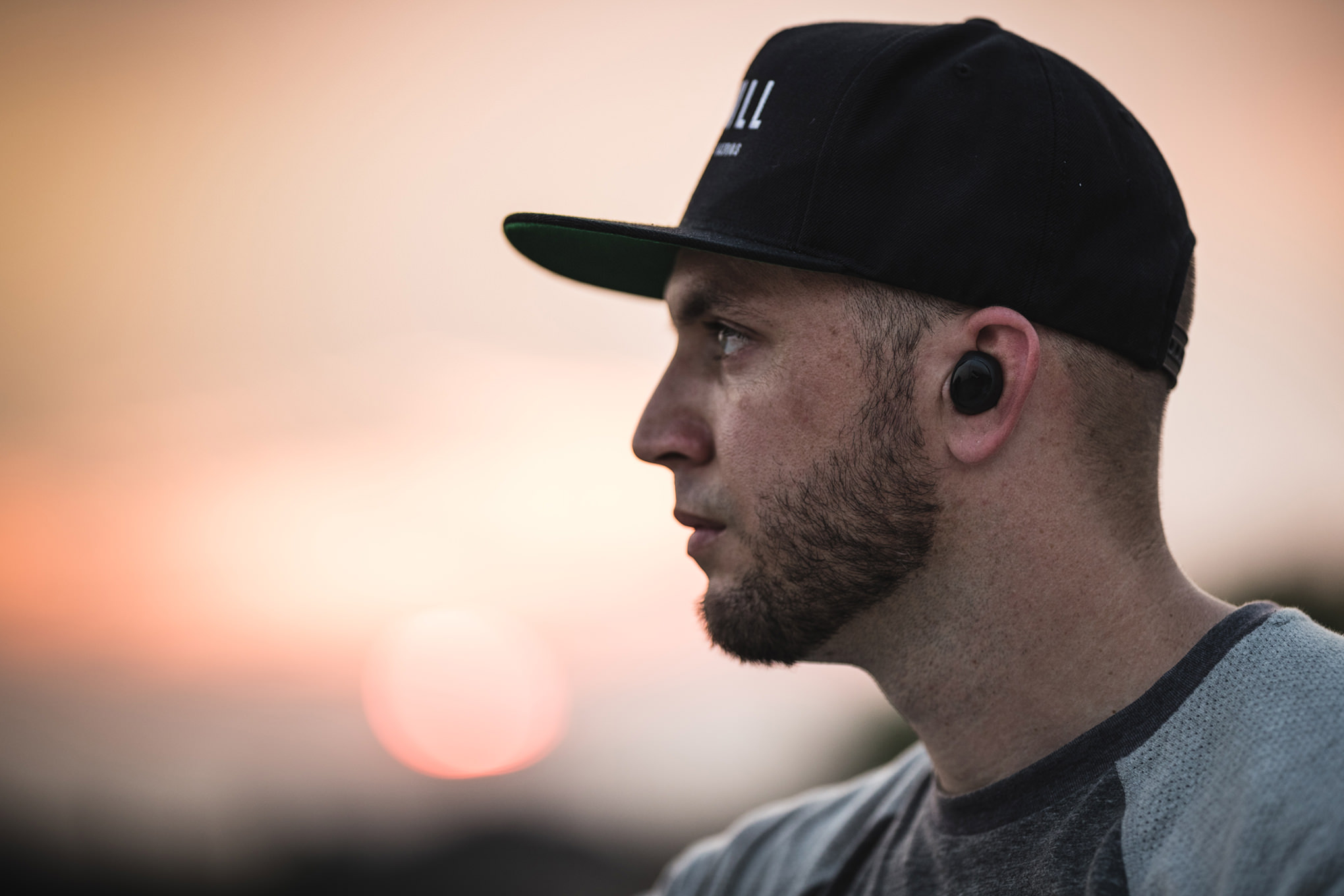 Bragi Dash Pro | Packaging and Case
The Bragi Dash Pro arrived in fantastic packaging, with a nice modular design for each part of the experience. In the package that came to me from Bragi, were several FitTips and FitSleeves. The FitTips are meant for just the very tip of the in ear Dash Pros. This way of wearing the headphones is meant for daily use in my opinion, with the FitSleeves being geared towards the fitness side of things. To be honest, I have kept the FitSleeves in all the time.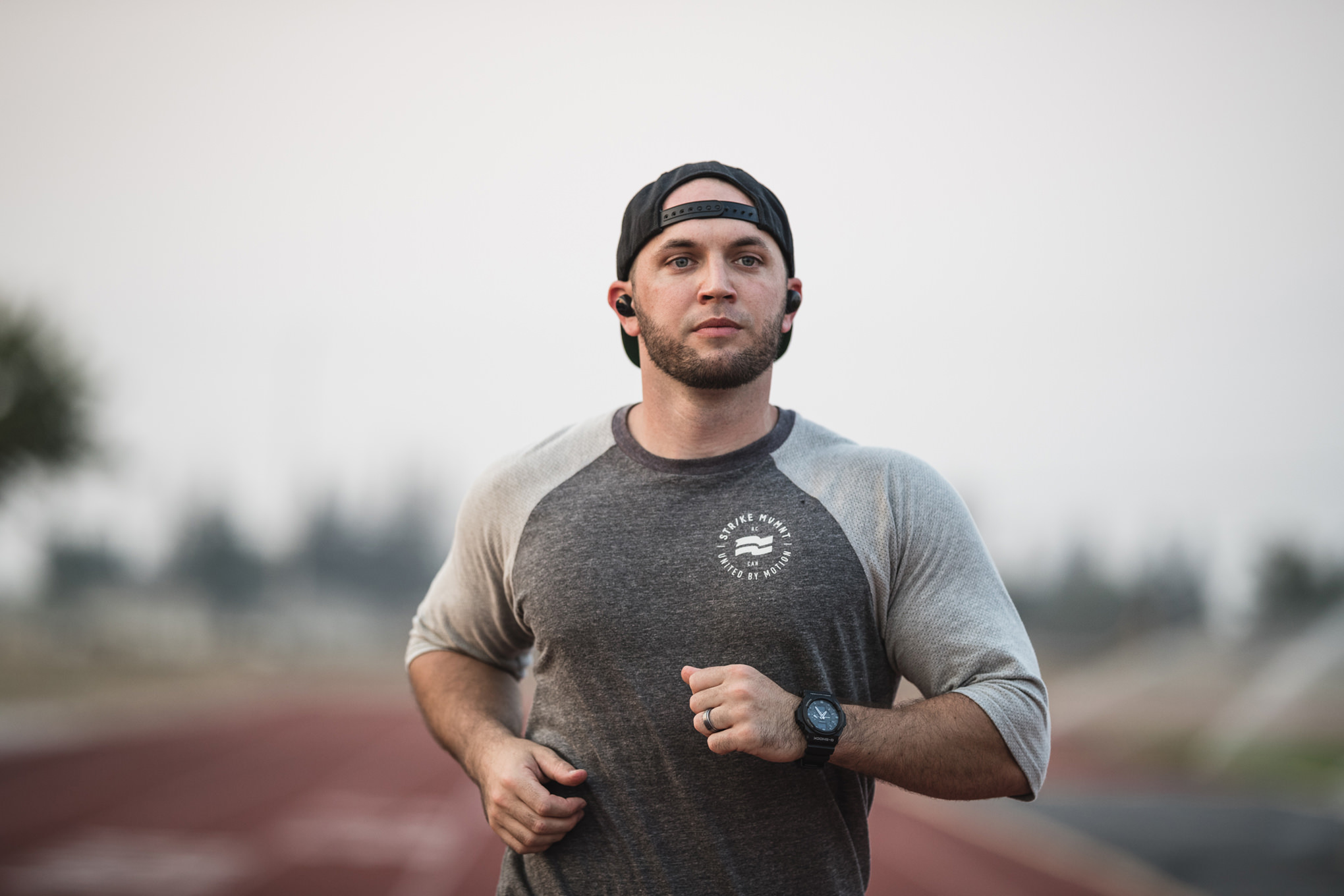 Also included in the box is a USB to Micro USB cable. This cable is a very short, but I actually prefer it that way. It doesn't take up much space at all. The actual Dash Pro is in its own separate section in the middle of the packaging. The Dash Pro unit is encased in an aluminum, rounded edge rectangular case which doubles as its charging station. The case is extremely minimal in design, with only the micro USB input for charging, a debossed Bragi logo, and a slit cutout to see the charging status of the headphones. The charging case measures about 3"x2.5"x1.25". This is a little larger than the Apple AirPods case, but is small enough to not be an issue at all. The case will give the Dash Pro five full charges, for a total of 25 hours of use, 1 hour better than the Apple AirPods. I have only seen, and not used other charging cases, but the build quality alone on this charging case makes it the best wireless headphones charging case I've seen.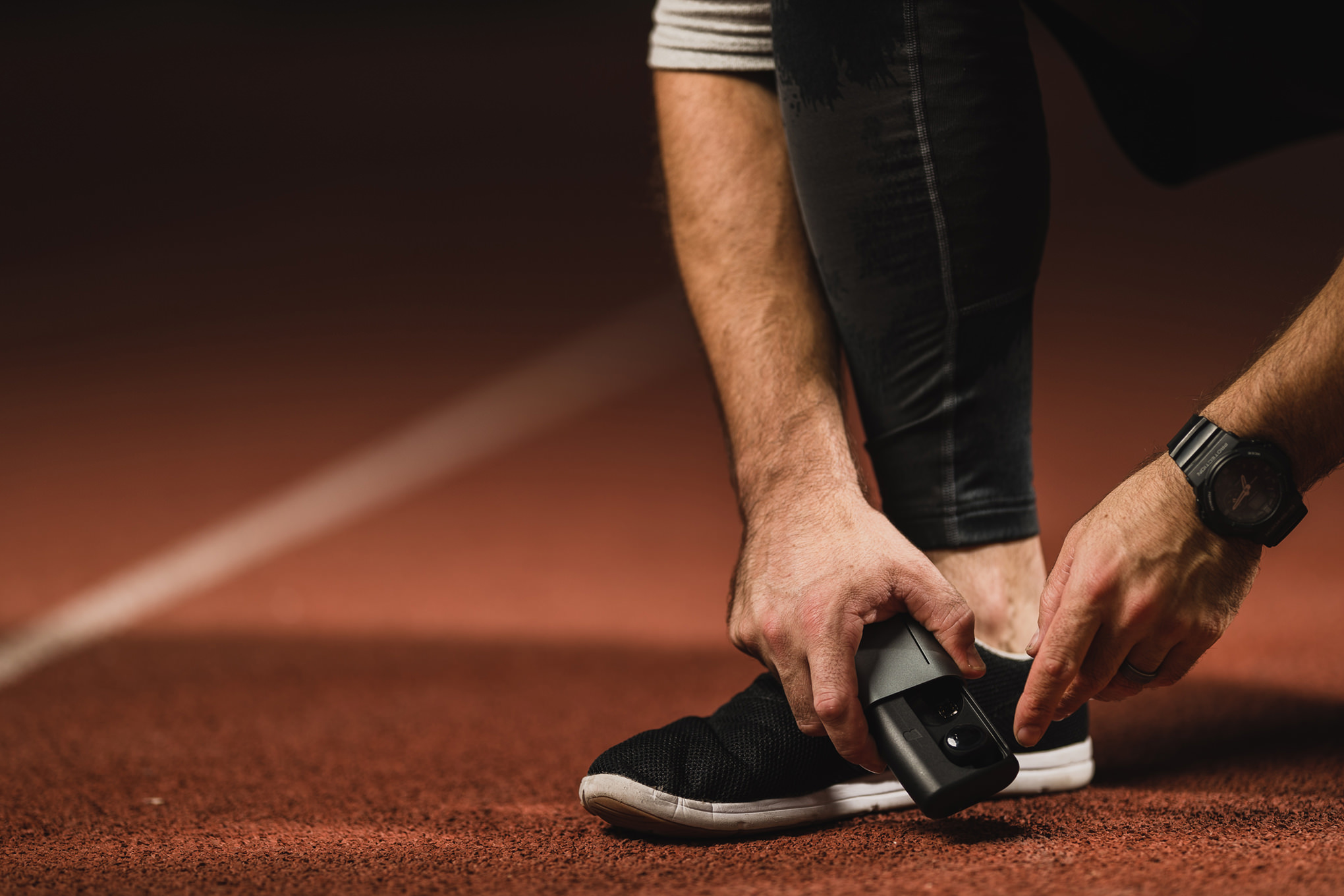 The case slides apart to reveal the Dash Pro headphones inside, nicely tucked away in their slots. When you pull them out you will notice that they are magnetically connected, which is a nice security feature ensuring that they won't fall out accidentally.
Bragi Dash Pro | Features
5 hours playtime
Up to 30H on-the-go
4GB Music Player
I. Powered
Fitness Tracker
In-ear biometric sensors
Waterproof to 1m
Bluetooth Headset
Audio Transparency
Bragi OS (with free updates)
Wireless charging via case
iTranslate integration
The feature list is long on what could be the best wireless headphones on the market. This feature list gave me high hopes, and I was curious to see how they actually worked. I'll be honest in that I still have not used every feature, but I have used them daily for at least the last 60 days. I don't use all the features, but your mileage may vary. Here are my favorite features of the Bragi Dash Pro, and why they're the best wireless headphones for me.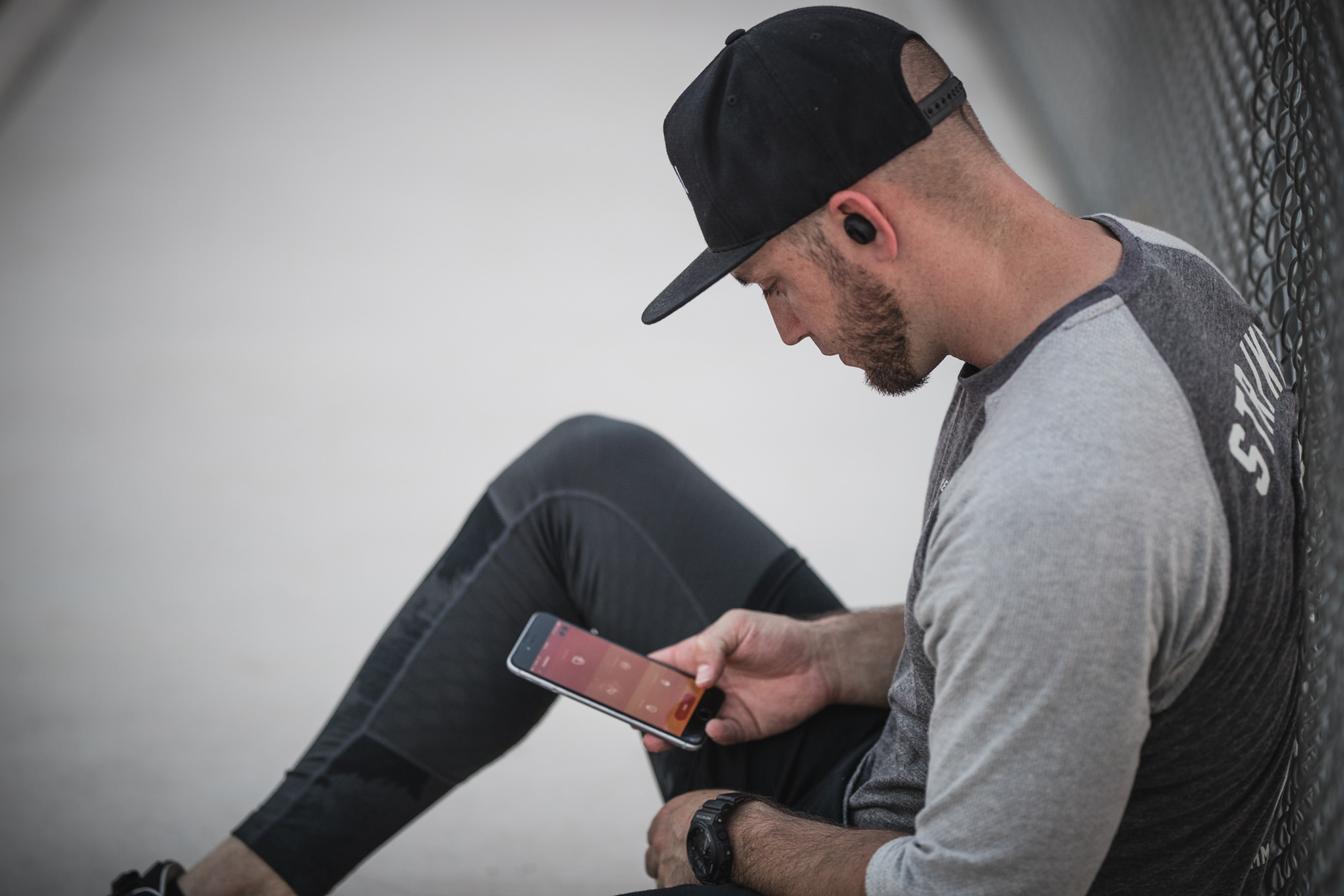 5 Hours Playtime
My main use for the Dash Pro has been for working out or working in the yard. In scenarios such as these, the five-hour battery life has worked great. There's no way I'm working out for longer than five hours at a time. The only time I've had an issue is when I have forgotten to recharge the case. Even in situations such as these, I have usually had enough juice to power me through the end of a workout.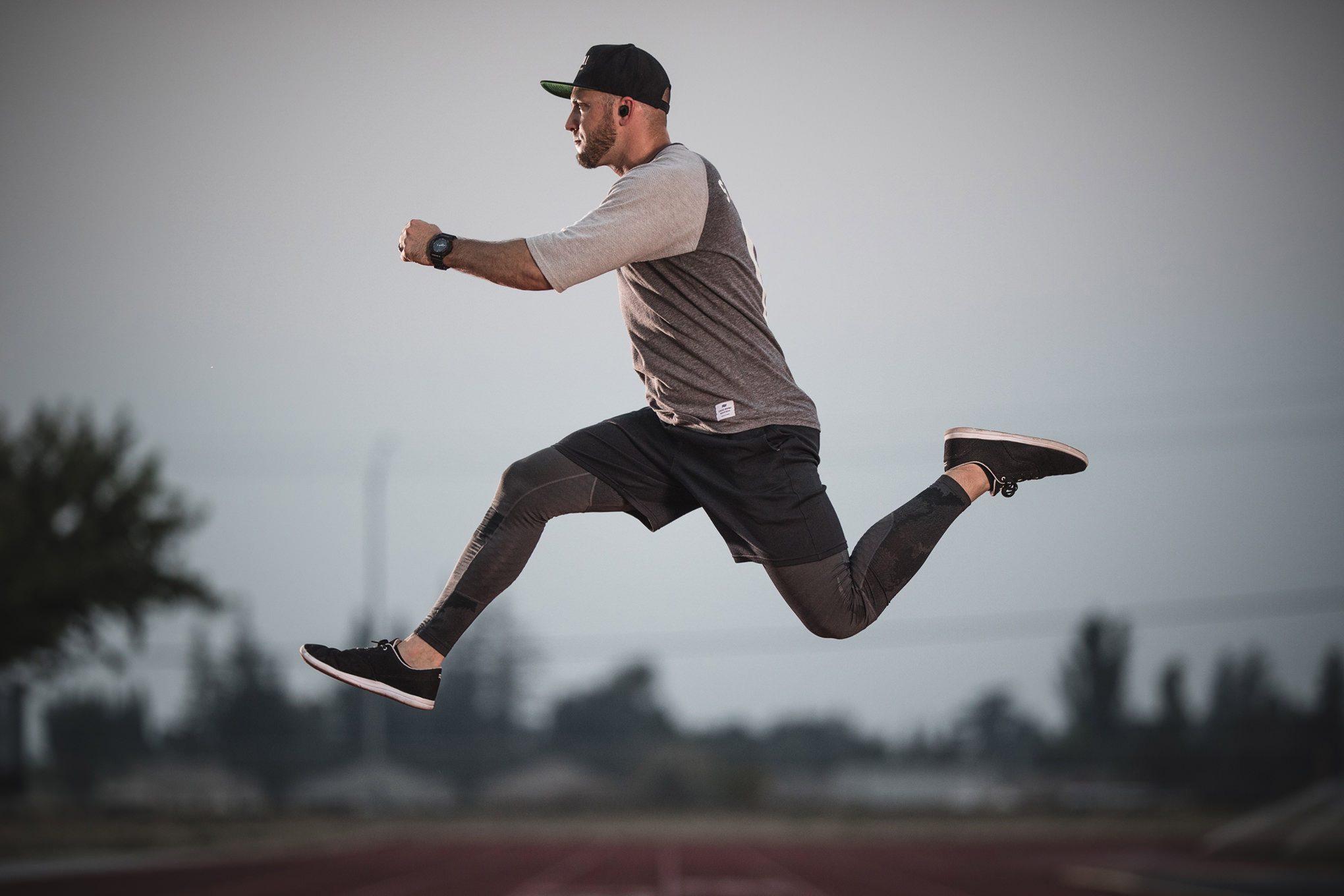 Bragi Dash Pro ||

AMAZON
Audio Quality and Noise Cancelation
I didn't have a very high hopes going into my initial use of the Dash Pro, as I had heard that even the best wireless headphones typically don't have the best audio quality. I have been pleasantly surprised with the audio quality that these headphones push out. There isn't overpowering bass, and a mid tones and high tones are pretty good as well. They also get more than loud enough for even an outdoor run in a noisy environment. Part of the reason that they seem so loud is because of the passive noise isolation on the Dash Pro. These headphones also have what is called Audio Transparency, which can be turned off and on with a swipe.
What Audio Transparency does is amplify the ambient noise when you need it to. When turned off, you are almost able to get a noise-canceling headphone. This feature is one of the biggest reasons that I continue to go back to the Dash Pro when working out or running. I like to immerse myself in my workout, and the Dash Pro allows me to do that, all without wires. When I need to talk to someone, I can swipe on the left headphone, turning on the Audio Transparency. I can then talk to them without taking out the headphones. It's a really awesome feature.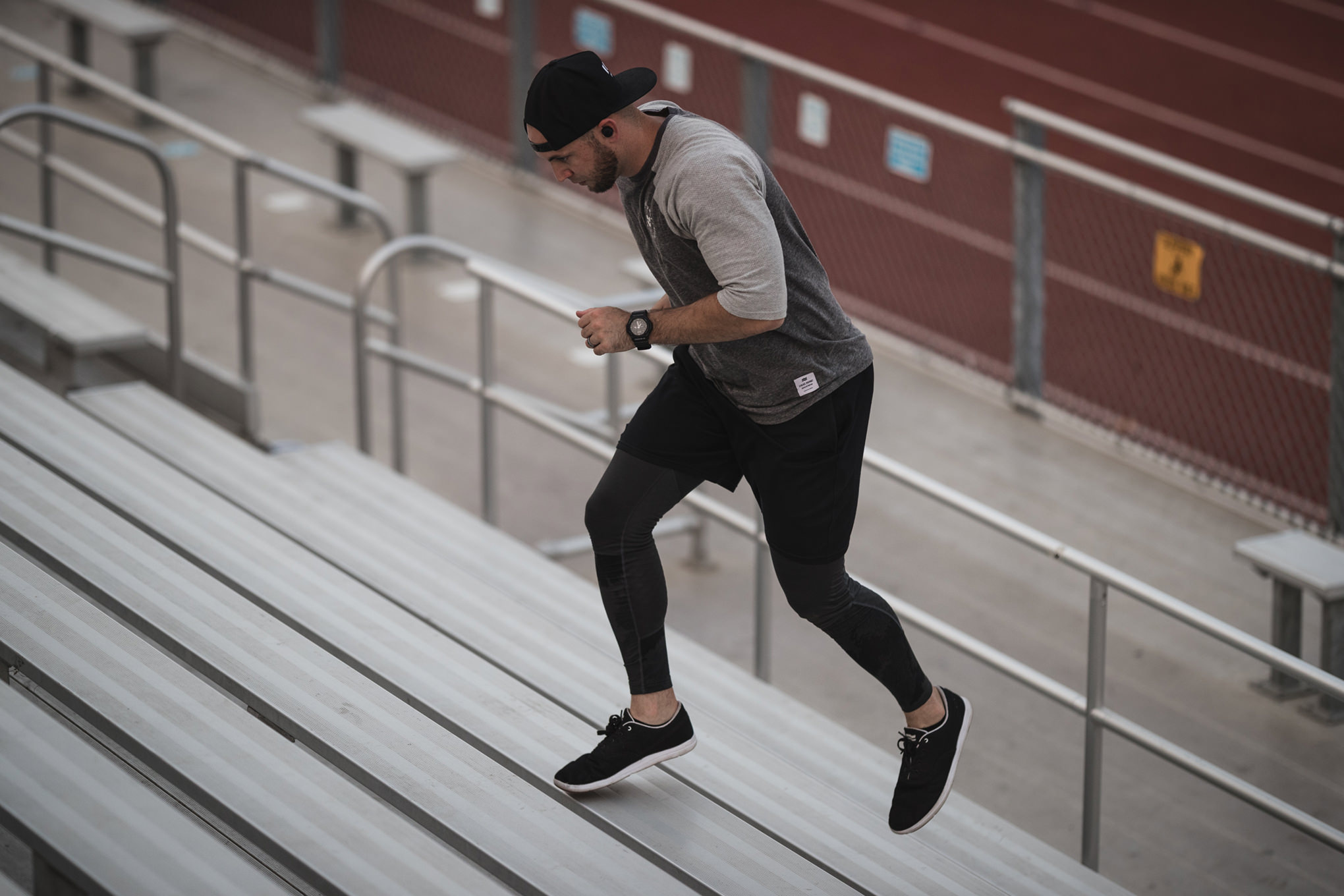 EarTouch Features
The Dash Pro is equipped with several touch and swipe features, allowing you to perform a plethora of tasks without ever needing to touch your phone. Whether it is a hold, tap, or swipe, you can perform basic controls like song choice and volume all the way to picking an activity to track. Once again, you don't even need to be holding your phone.
Siri Integration
Integrating with Siri wasn't something that I thought I would need, but came to love. I usually have a million different things going on at once, and find myself answering an email or two or texting someone during my downtime after a set in the gym. The Dash Pro integrates with Siri very nicely. My favorite thing to do is answer a text without ever getting out my phone, as this saves me a lot of time over the course of a workout.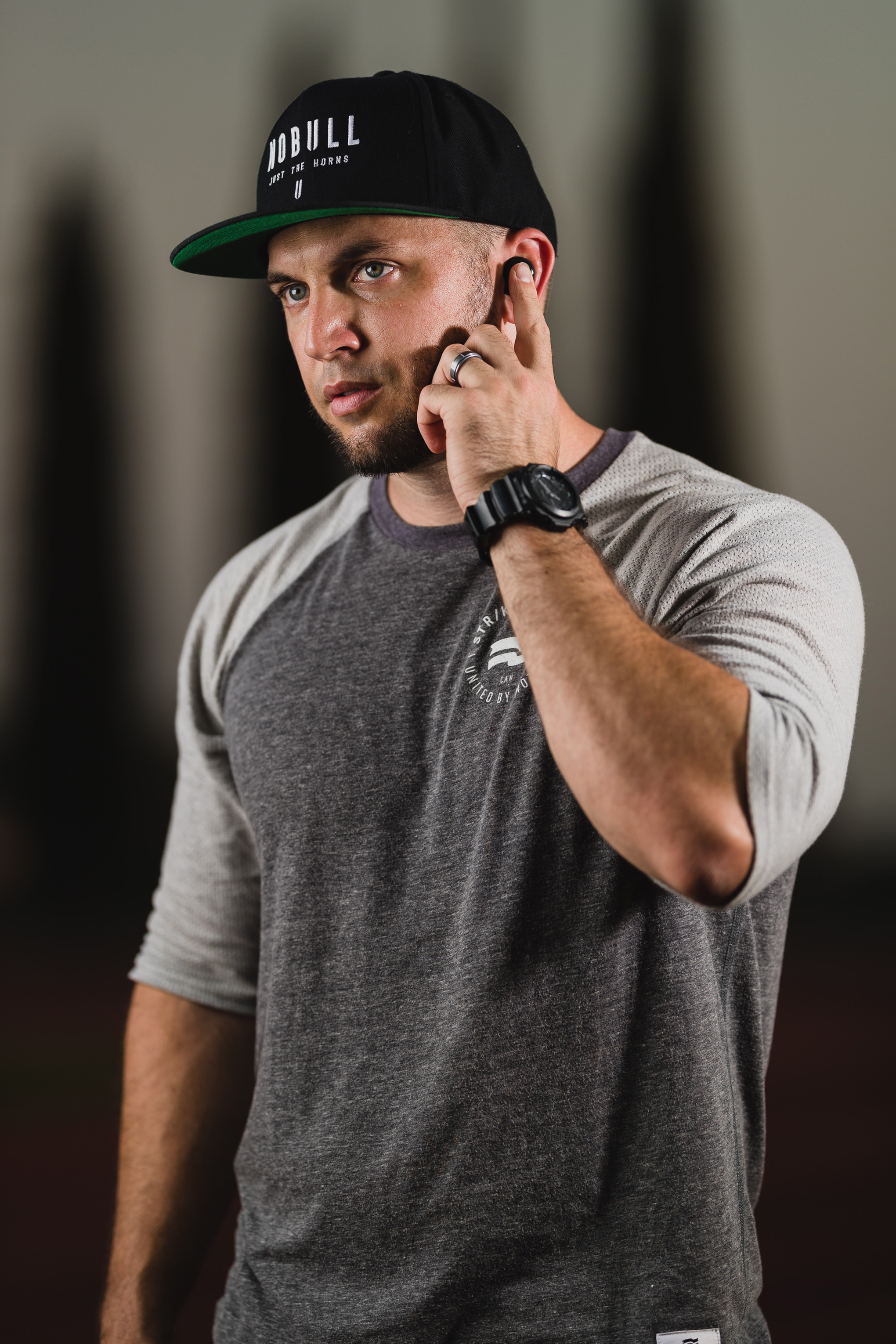 Bragi OS, iPhone App, and Overall Responsiveness of OS
Today, I find myself realizing that hardware doesn't necessarily make a product what it is, but instead the software that is packaged along with the item. When you put the headphones on, you are greeted with a pleasant female voice telling you that the Dash Pro has either connected or that it hasn't. If your Bluetooth is on and it has connected you never wonder its status. If you've run away from your phone and have gone too far, it tells you when it has disconnected. Little features like this doesn't leave me wondering about its status.
Bragi Dash Pro ||

AMAZON
I am also a software developer, and I am particularly hard on mobile apps. The free iOS app is a pleasure to use. It is simple in its design, but packs in a ton of useful features. From basic items like activity tracking and volume, to tutorials, manuals and customization, the app is awesome.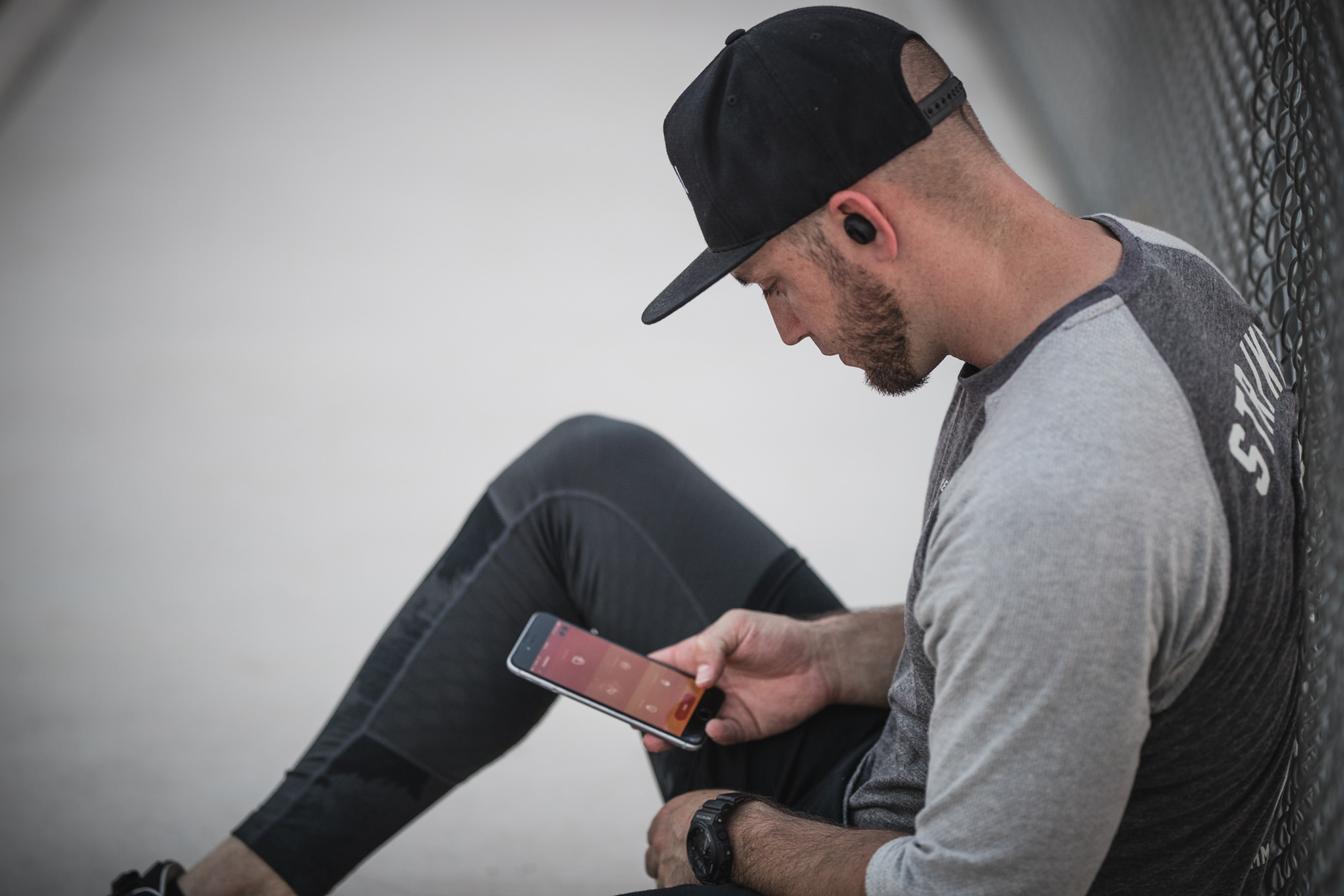 Bragi Dash Pro | Some Issues
I haven't had a lot of negative issues with the Dash Pro, which is obviously why I think they're the best wireless headphones for me. There are a few things that I think Bragi could improve upon though. When I found myself in a little bit of a noisy environment, I noticed that Siri's accuracy in picking up my voice went way down. The shortcut feature can also be a little finicky if you are a runner. This feature unlocks certain features by tapping next to your ear. The Dash Pro will pick up that vibration and activate the feature. I noticed that the pounding of my running would set off Siri, and I had to turn off this feature. I'm not sure if Bragi could improve on that, as that is a tough scenario to distinguish between. The only other issue I've had occasionally is a bit of Bluetooth connectivity. Sometimes during a run, I'll get a little glitch in the connection. That only happens about 1% of the time though.
Items I Didn't Use, But You Need To Be Aware Of
I keep my use of the Bragi Dash Pro pretty simple compared to the features that it is capable of. There are many features that I don't use though, but that maybe of interest to you. It's not that I don't want to use most of these features, but simply it that I don't have a current need to on a day-to-day basis.
The first feature is iTranslate integration. Bragi says that the Dash Pro works quite well using the iTranslate app. I simply haven't had a need to use it. This would have been handy when I traveled Europe during my college years.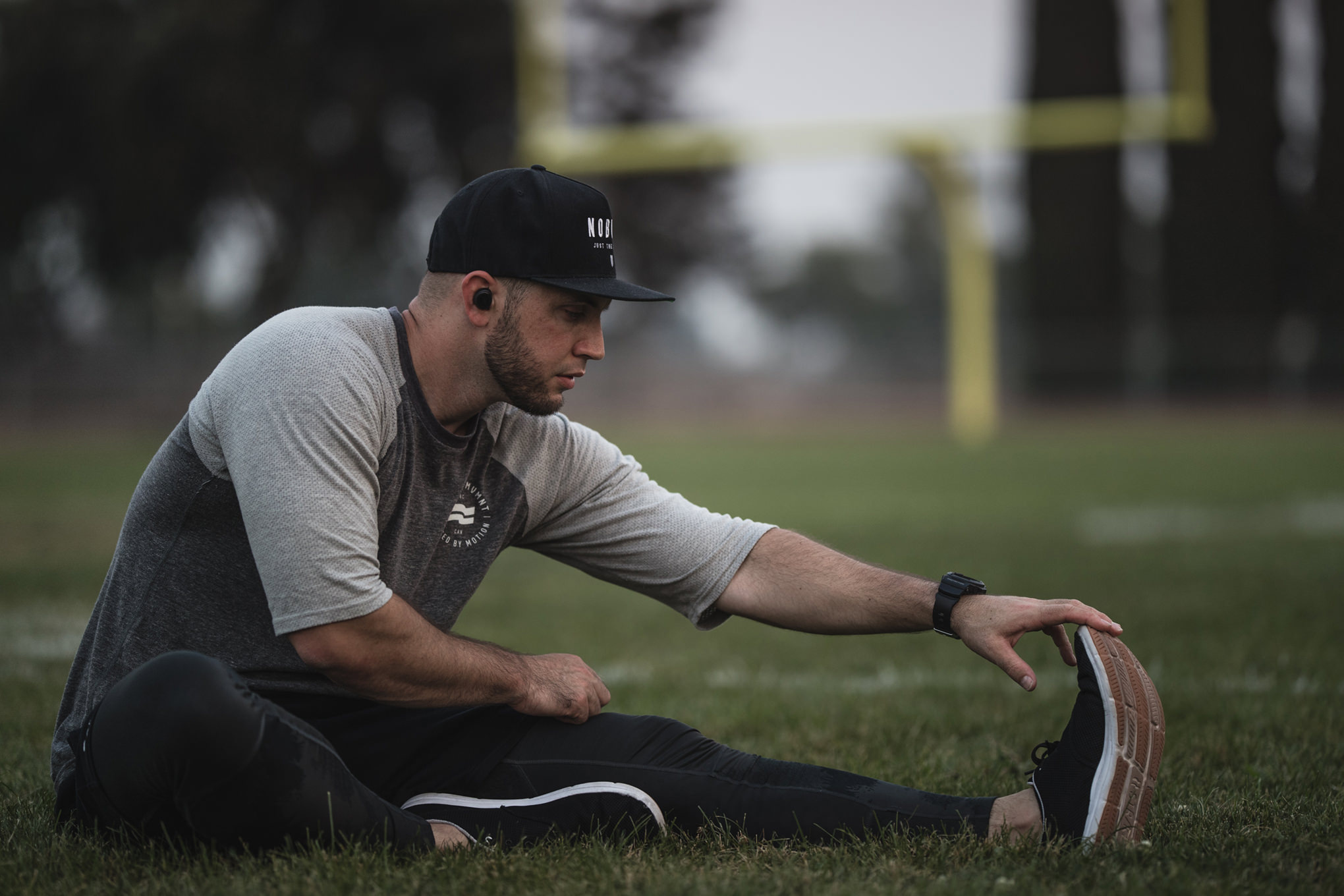 I don't swim laps very often, and have not had a need to listen to music in the pool. To be honest, it's hard for me to overcome my fear of ruining my headphones in water. I only recently have let myself jump into the pool while wearing a few of my G-Shock watches, and those are waterproof to around 200 feet. I've seen enough people use the Dash Pro while swimming though to trust Bragi's claims about taking them in the pool.
There are so many features in the Dash Pro. I bet you will find yourself using some and not others, much like I have. There are many more awesome touch features than I use on a daily basis, but your mileage may vary.
Bragi Dash Pro | Fit
Headphones that are used in active situations need to stay in your ear. All too often they just don't. I keep the FitSleeves on at all times. When not working out, they never fall out. On rare occasions, running on a treadmill in the gym when I am overly sweaty, I have felt the headphones start to slip. In these rare cases I'll push them back in and get on with my workout. During a typical jog this will happen once or twice, which is a really good stat compared to some other "sport" headphones but I have used. The best wireless headphones had better be up to par in this area, and I'm glad that the Dash Pro are.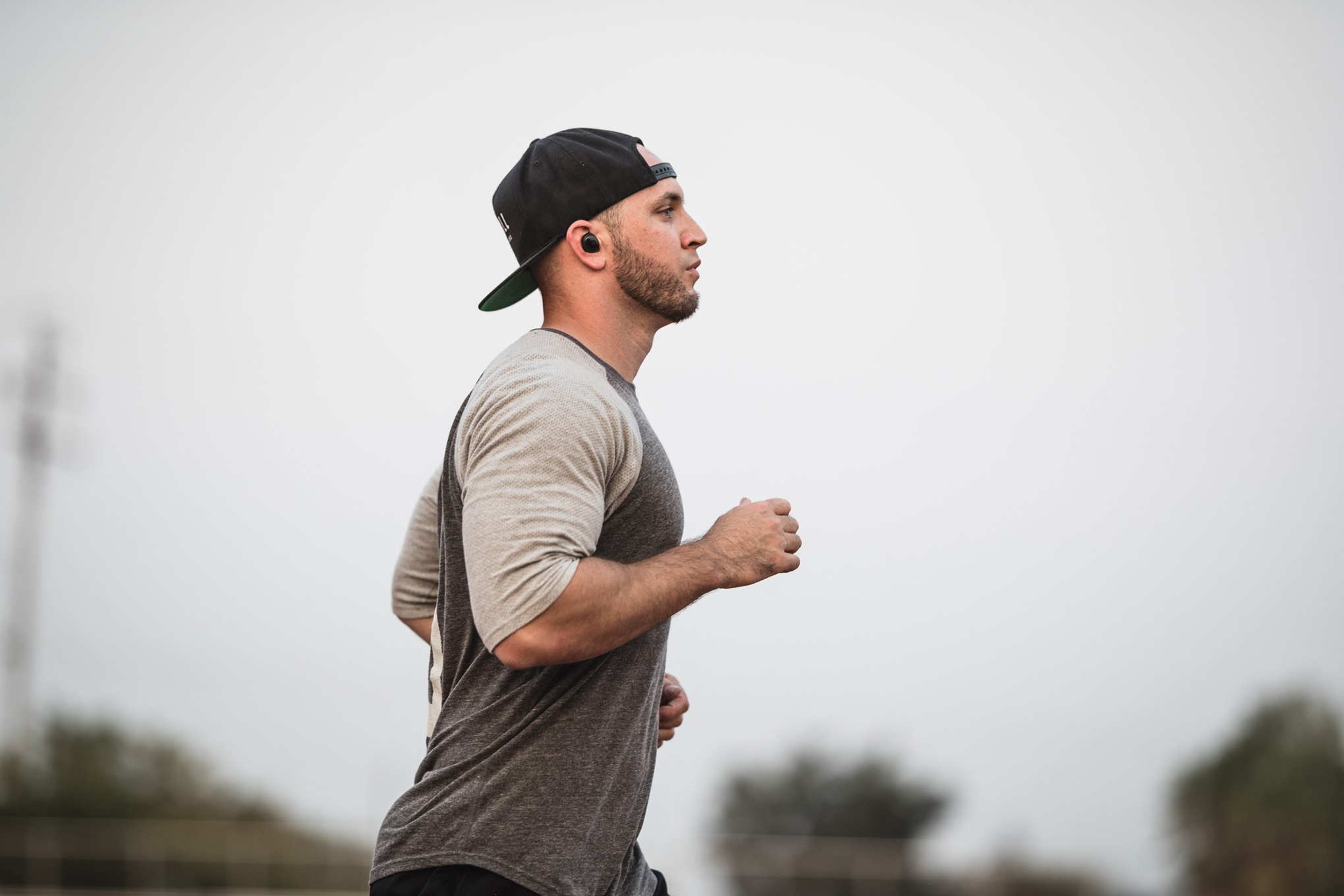 Bragi Dash Pro | The Best Wireless Headphones For Me
Would I recommend the Bragi Dash Pro? You better believe it. You can tell what products I really like by which ones I use daily, and the Dash Pro is one of those products. They live in my Peak Design Everyday Backpack along with a power brick for recharging the case when it gets low. I still use over ear headphones for when I'm working at the computer, but if your laptop has Bluetooth connectivity, it works really well with the Dash Pro, another reason I think they're the best wireless headphones. They integrated really well with my MacBook Pro.
Bragi has made a really good product in the Dash Pro, which is why they are the best wireless headphones for my purposes. The one thing that you're going to have to get over is the price. The Dash Pro comes in at $329, so the barrier to entry may be too much for some. If you're a daily wearer who enjoys the features described, hates cords, hits the gym often, and has some money for this type of purchase, I really think that the Dash Pro may be right for you.
Bragi Dash Pro ||

AMAZON
SHIRT || Strike Movement 3rd Base 3/4 Raglan
SHOES || Strike Movement Chill Pill 2
HAT || NOBULL Just The Horns Snapback
Bragi Dash Pro Wireless Headphones Review
The Bragi Dash Pro are awesome. The wireless headphones pair connectivity in a feature rich package.
PROS
Nice audio quality
Good battery life
Audio Transparency
Near noise cancelation
Great app
Perfect touch controls
Plethora of other features
CONS
More expensive than competitors, but offers more features
Rare Bluetooth connectivity issue
Siri may have trouble in noisy environments





Truly Great Wireless Headphones