After the announcement of the Sony A7RIII, I said that the camera stole my heart. I was lucky enough to be shipped one of the first cameras from Samy's Camera down in Los Angeles, and the love affair has continued ever since.
I'm in a weird position with my camera situation though. I am entrenched in the Canon ecosystem, with several L series lenses, as well as Tamron SP glass. This ecosystem, and also the 1DX Mark II in my bag, keep my on the Canon side of the fence for the most part. On the other side of the fence lies my Sony gear. In fact I sold my Canon 5Ds to acquire Sony gear, a move that I have been very happy about to say the least. I've felt like I'm living in two different world, which I have really been.
Unbeknownst to me, Sony allowed A7RIII eye AF with the Metabones Mark IV adapter and Canon lenses with their newest camera. This was also available on the A9, but already having the 1DX Mark II in my bag, the A9 wasn't as interesting to me. I decided to do some tests on my lenses, and the video shows the results.
The lenses tested in the video were
Each of these lenses were tested with the Metabones Mark IV adapter with the newest firmware. I am aware the this adapter can also get eye af with the Sony A7RII, however it is extremely limited, and used contrast detect instead of phase detect autofocus. While very accurate, contrast detect is very slow. You were also limited to the center portion of the photo, and who good is eye AF if you can't take advantage of the outer portion of the frame.
For the time being, the Canon 1DX Mark II will stay in the bag for more intense shooting. This test was interesting though, and may speak to just how good autofocus performance is going to get with adapted lenses in each new iteration of Sony A6000, A7, and A9 cameras. With the A7RIII and its eye AF, I would feel very comfortable in a portrait environment though. Because of that, I decided not to sell my 85mm f/1.2L II.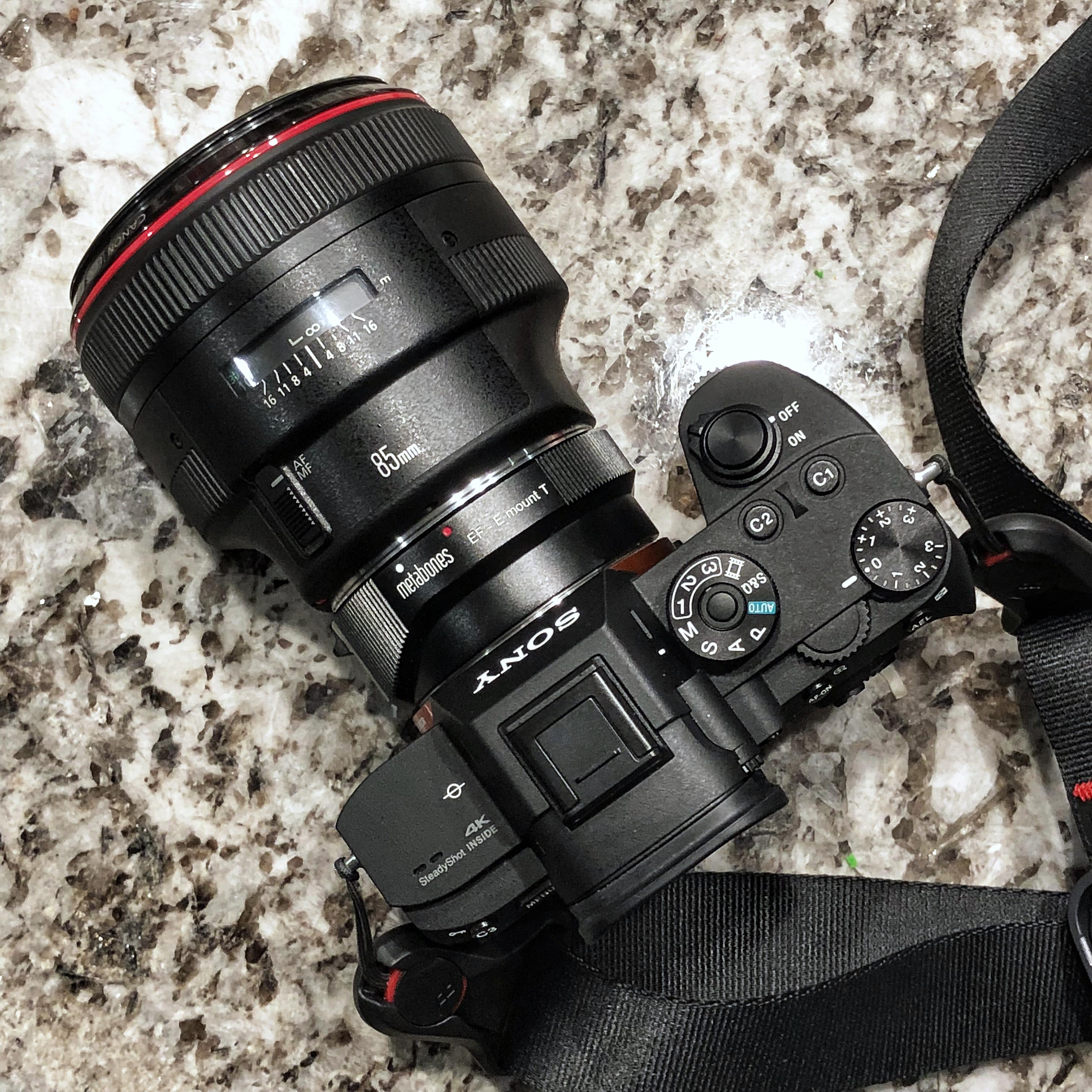 I'll have a full review coming of the A7RIII using both native and adapted lenses, but I hope this helped in some way. Sony A7RIII eye af has been a real eye opener on the new A7RIII.
NOTE: I have not done video tests yet. This was during stills shooting only with a relatively slow moving subject. A faster paced test will be coming soon.