Yesterday Sigma announced their long anticipated Art Series lenses for the Sony FE mount. These lenses expand the available offerings for Sony cameras significantly. Included in announcement are two brand new lenses: a 105mm F/1.4 and also a 70mm F/2.8 macro, both of which should offer a unique perspective. Pricing and availability should come soon. Check out the press release below.
SIGMA launches seven interchangeable Art prime
lenses for Sony E-mount cameras with full-frame
sensors
SIGMA Corporation is pleased to announce the upcoming launch of interchangeable lenses for the
Sony E-mount digital camera series with full-frame image sensors. SIGMA will gradually introduce
the lenses as members of the Art line, which offers photographers the highest level of optical
performance.
While offering the same high-performance optical design as other lenses in the Art line, the new
Sony E-mount models will feature a newly developed control algorithm that optimizes the autofocus
drive and maximizes the data transmission speed. In addition, these lenses will be compatible with
Sony's Continuous AF (AF-C) and high-speed autofocus, which are not addressed by SIGMA MOUNT
CONVERTER MC-11. Like the converter MC-11, the lenses will be compatible with in-camera image
stabilization and in-camera lens aberration correction, which includes corrections for peripheral
illumination, chromatic aberrations, and distortion.
The lineup will include the Art line set of seven prime lenses covering 14mm to 135mm. It will also
include two models that SIGMA will be exhibiting at CP+ 2018: 70mm F2.8 DG MACRO | Art and 105mm
F1.4 DG HSM | Art (launch date TBD). Further, SIGMA plans to introduce additional Sony E-mount
models in the Art line going forward.
Note: This product is developed, manufactured and sold based on the specifications of E-mount which was disclosed by Sony Corporation under the license agreement with Sony
Corporation.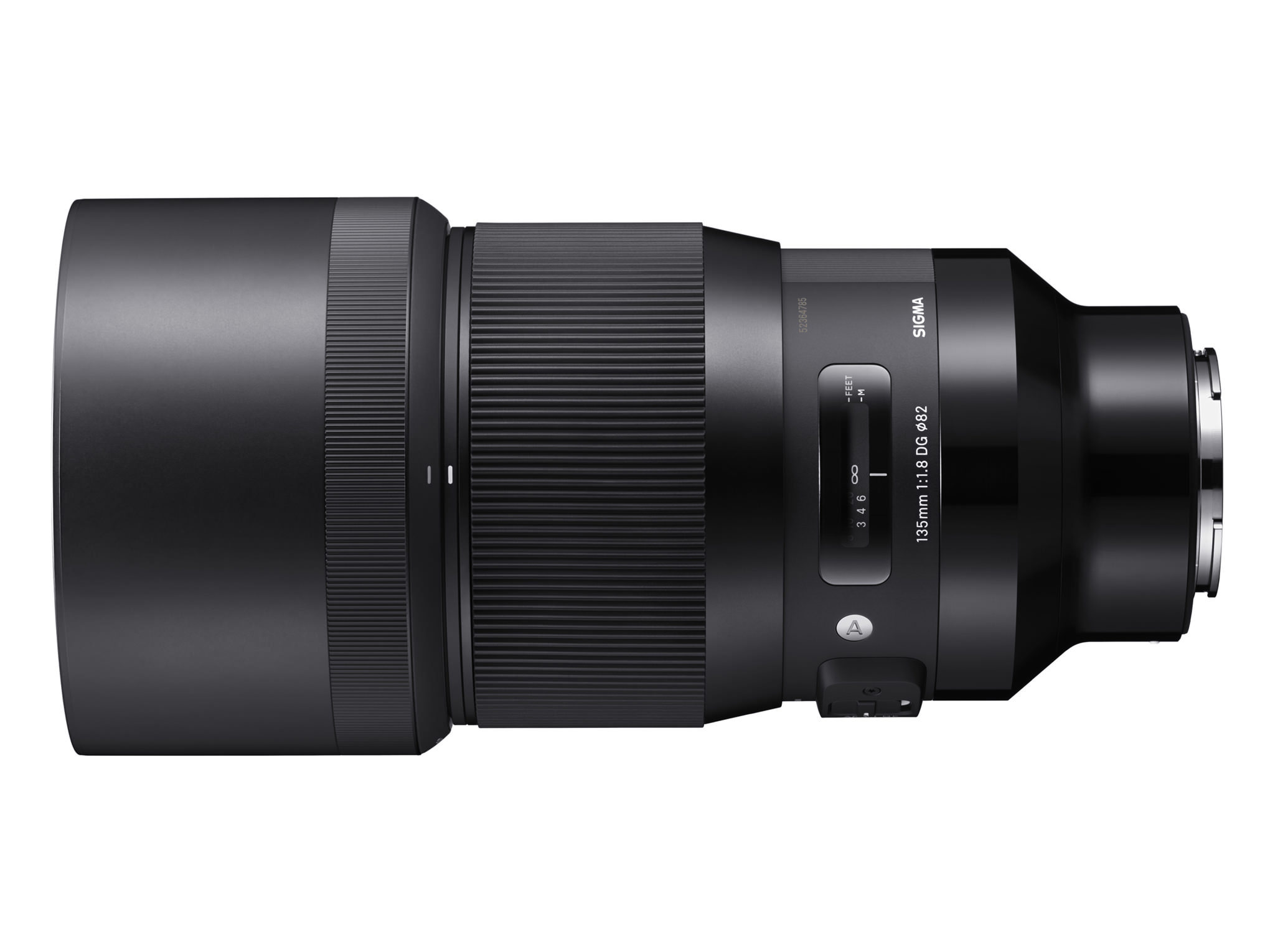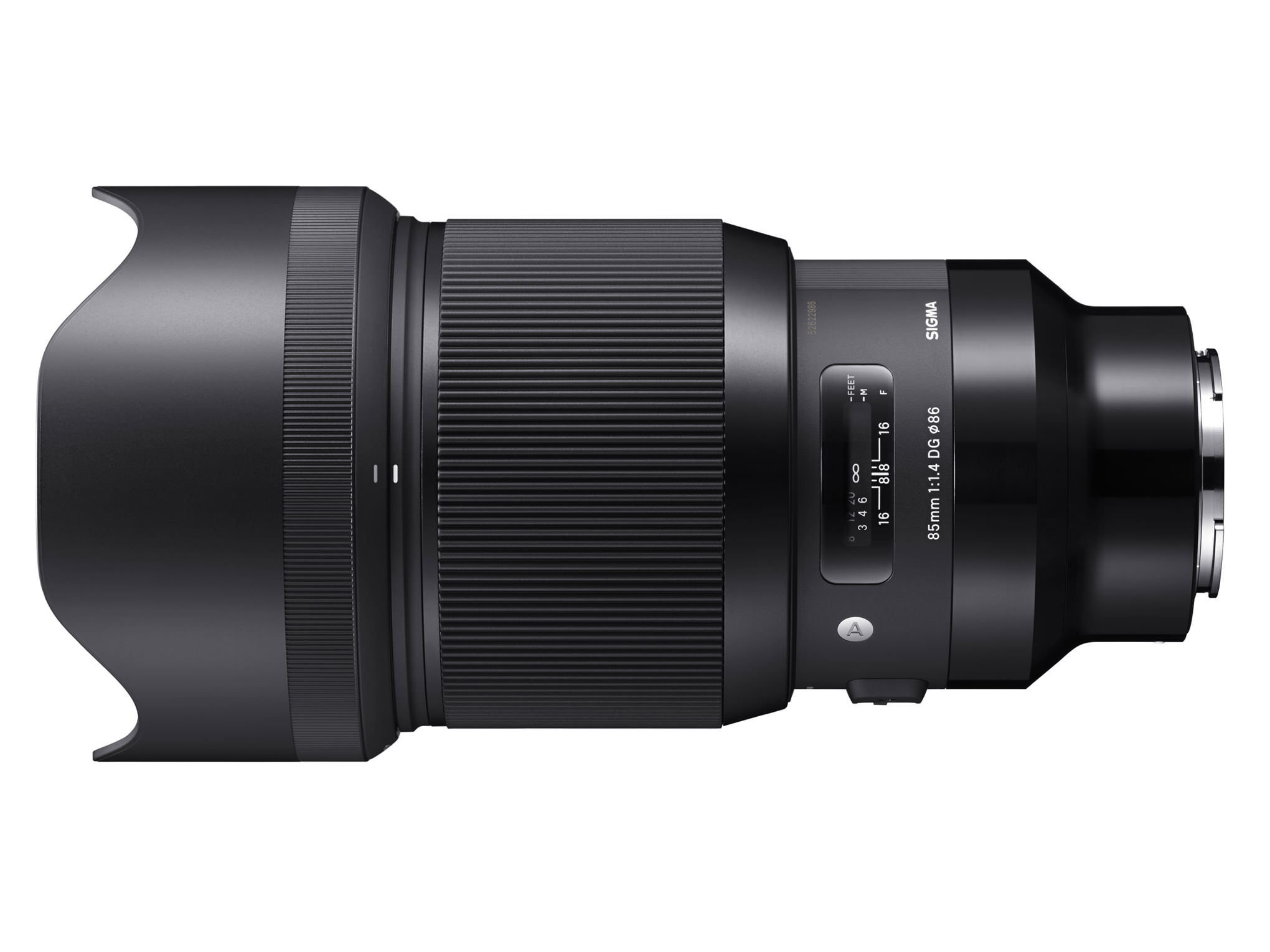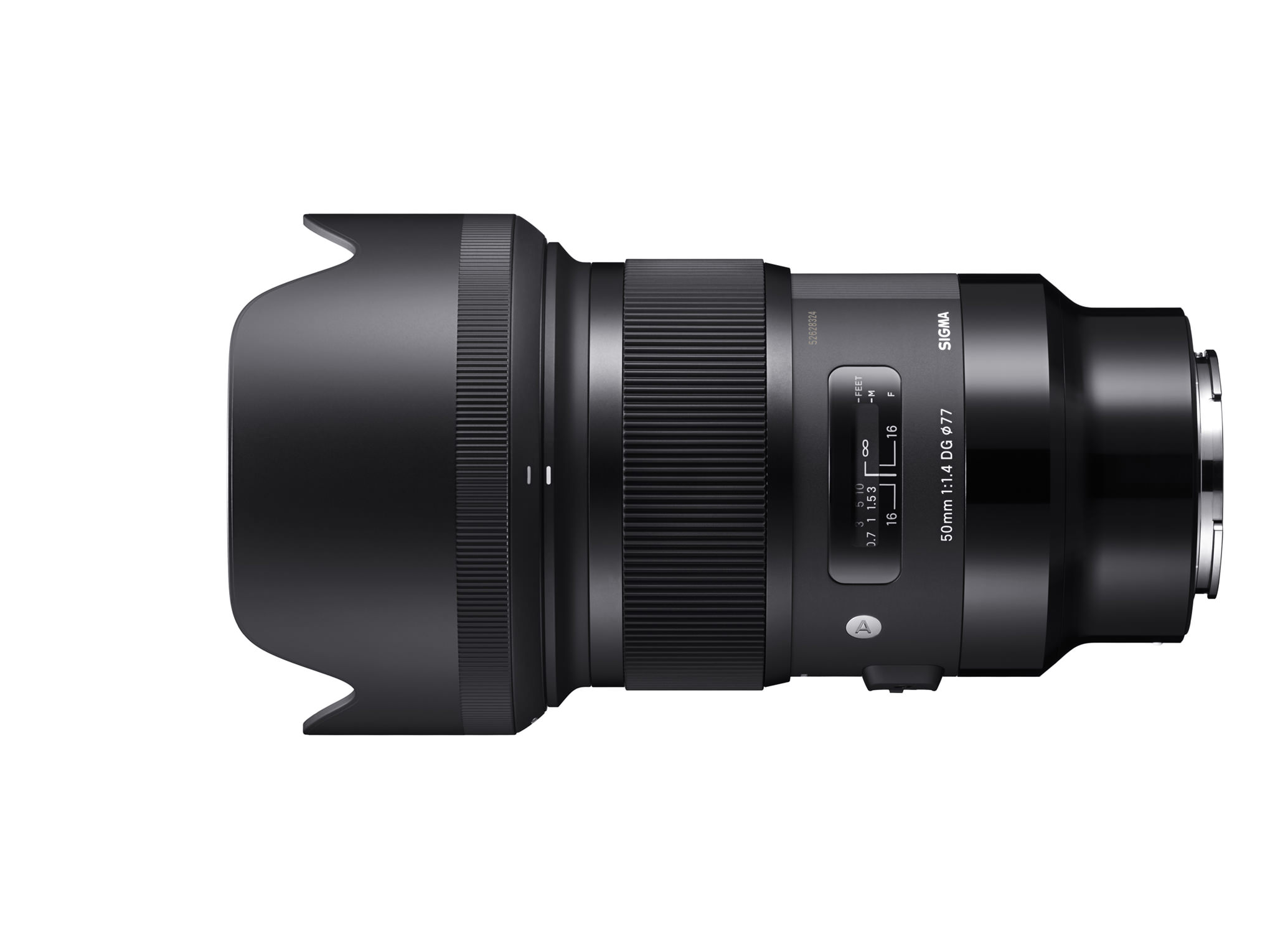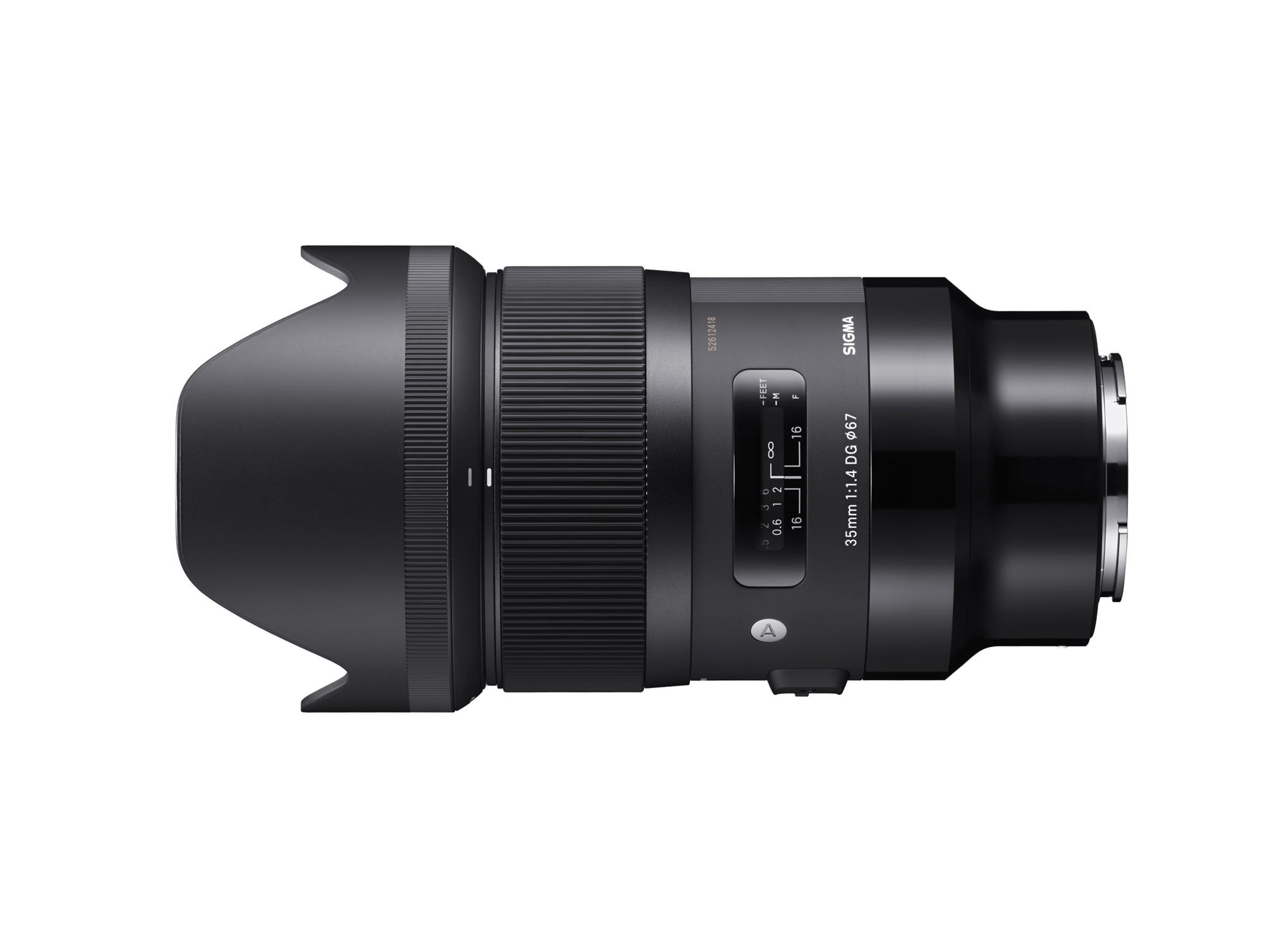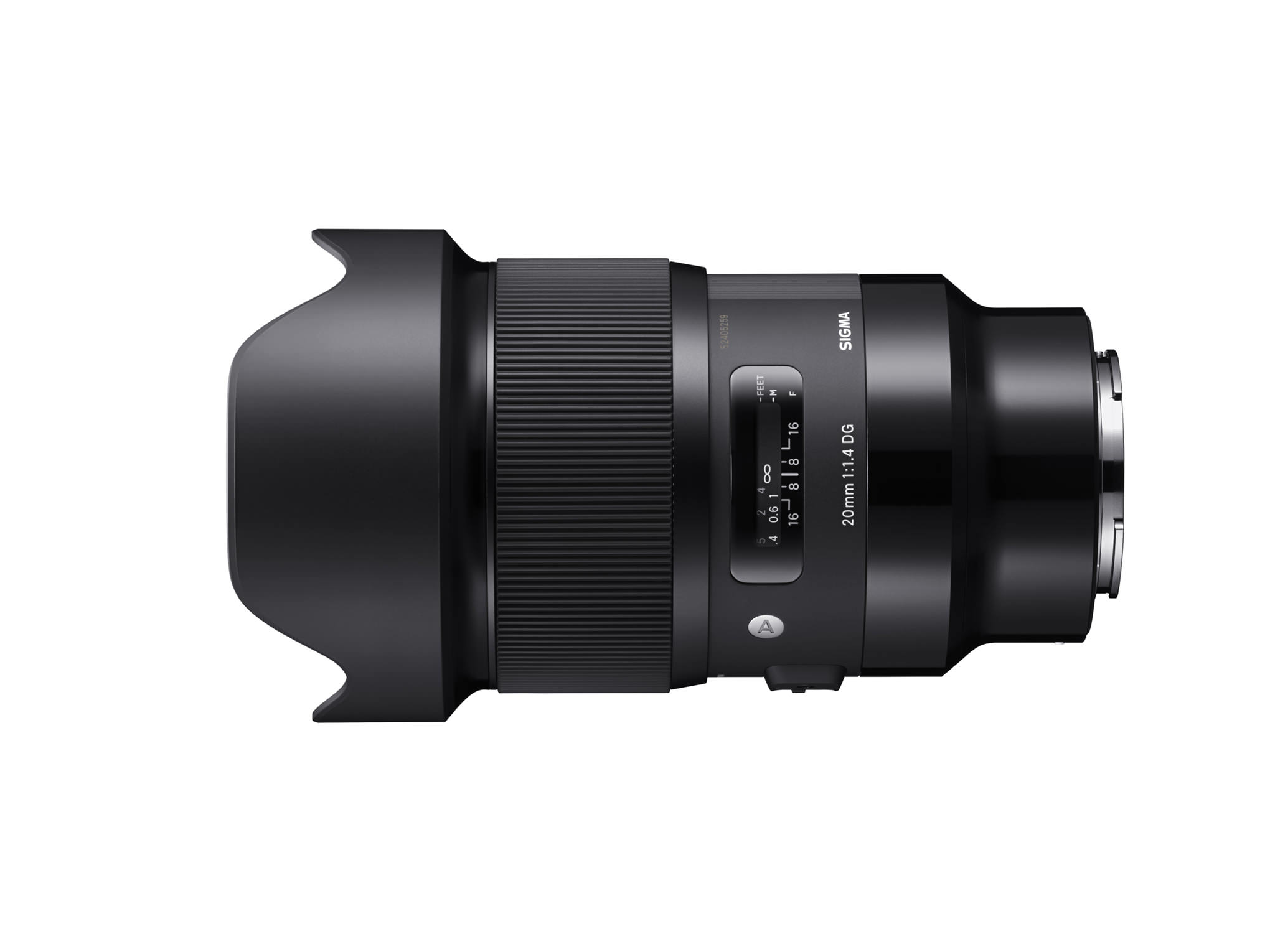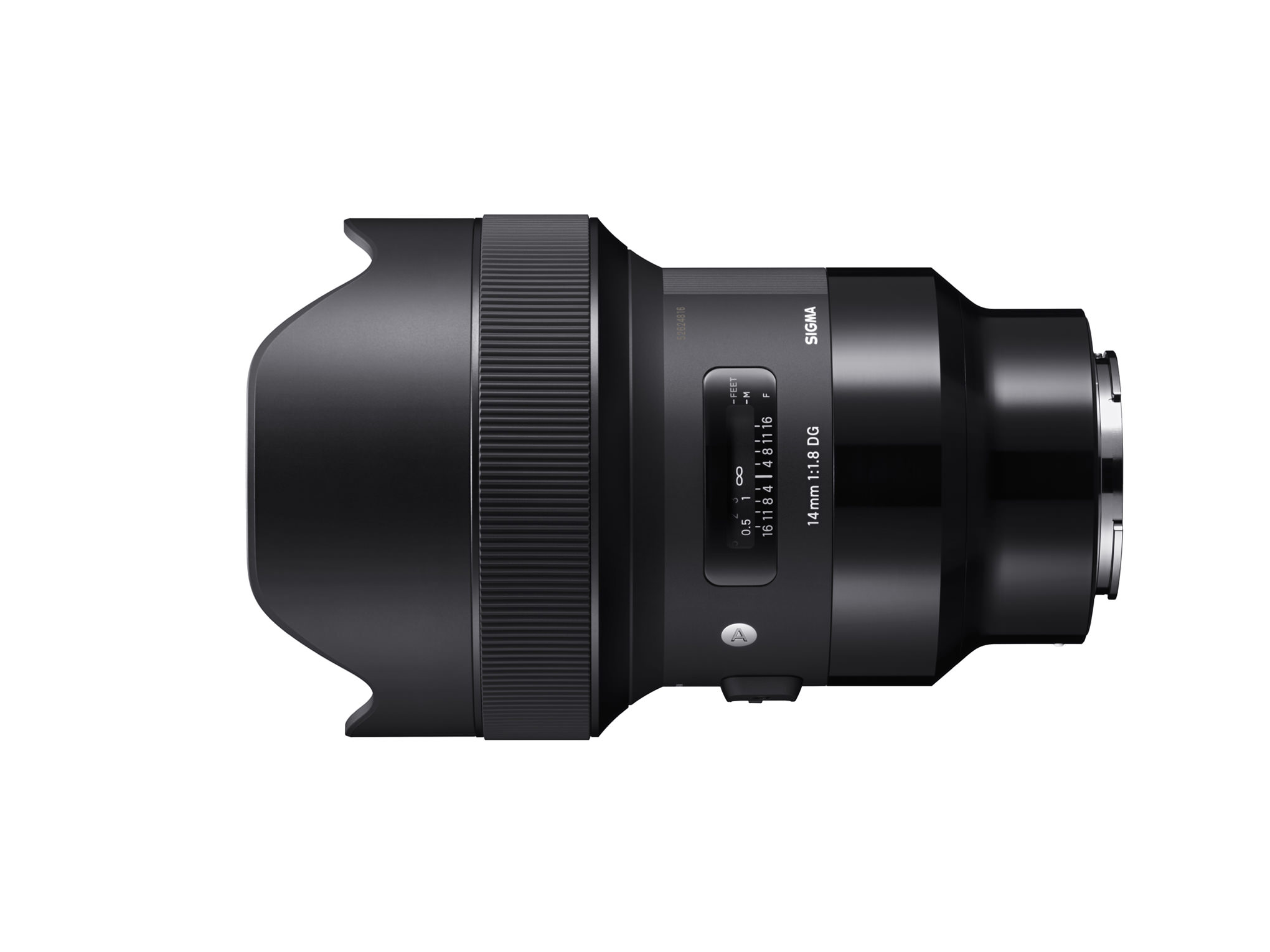 【Key features】
1. Autofocus tuned for each lens
Thanks to an autofocus drive control program tuned for each lens and high-speed data transmission,
the lenses will offer high-speed autofocus at the same performance level as that of a lens designed
exclusively for mirrorless cameras. In particular, in E-mount cameras offering Sony's Fast Hybrid AF,
AF-C mode will deliver exceptional subject following performance. Moreover, autofocus will remain
extremely precise even in those E-mount cameras offering only contrast AF.
2. Compatible with in-camera image stabilization
The lenses will be compatible with in-camera image stabilization. The Sony E-mount camera senses
the focal length of the lens and automatically optimizes image stabilization performance.
3. Data loaded for compatibility with in-camera aberration correction
The lenses will be fully compatible with in-camera aberration correction, which includes corrections
for peripheral illumination, chromatic aberrations, and distortion. By matching corrections to the
optical characteristics of the lens, this function takes image quality to an even higher level.
4. Native mount for a more rigid and stable feel
Making the mount native to the lens makes possible a more rigid and stable feel to the lens.
Featuring a special surface treatment to enhance strength, the brass bayonet mount offers a
high-precision fit and exceptional durability. The mount connection area incorporates rubber sealing
for dust- and splash-proof construction.
5. Available Mount Conversion Service
This service converts the mount of SIGMA lenses to that of a different camera body, allowing
photographers to continue using their favorite lenses over the long term regardless of camera system.
Note 1: The Mount Conversion Service is different from a normal repair. In order to apply for the
service, please contact your nearest authorized SIGMA subsidiary or distributor.
http://www.sigma-global.com/en/about/world-network/
Note 2: This service is performed exclusively by SIGMA.
【Product lineup】
SIGMA 14mm F1.8 DG HSM | Art
Launch date: TBD. Includes case
SIGMA 20mm F1.4 DG HSM | Art
Launch date: TBD. Includes case
SIGMA 24mm F1.4 DG HSM | Art
Launch date: TBD. Includes case and hood
SIGMA 35mm F1.4 DG HSM | Art
Launch date: TBD. Includes case and hood
SIGMA 50mm F1.4 DG HSM | Art
Launch date: TBD. Includes case and hood
SIGMA 70mm F2.8DG MACRO | Art (CP+ 2018 exhibit)
Launch date: TBD. Includes case and hood
SIGMA 85mm F1.4 DG HSM | Art
Launch date: TBD. Includes case and hood
SIGMA 105mm F1.4 DG HSM | Art (CP+ 2018 exhibit)
Launch date: TBD. Include case, hood, and tripod socket
SIGMA 135mm F1.8 DG HSM | Art
Launch date: TBD. Includes case and hood
【Contact】
For further information, please contact your local authorized SIGMA Service Station listed in the link
below:
http://www.sigma-global.com/en/about/world-network/
【Product information】
SIGMA GLOBAL VISION: http://www.sigma-global.com