Pro Inputs, Sharpness, and Features
I have been a user of the Aputure VS-2 FineHD for quite some time. It is a wonderful product for the price, packing in many professional video features and a $279 package. READ THE VS-2 REVIEW HERE. I was given the opportunity to test and use the Aputure VS-5 for the last few months. What do you get for $170 more?
The Aputure VS-2 was and still is a monitor that destroys its competition when comparing specs for the price. The Aputure VS-5, however, enters into a price range with a little more competition. Does it hold up? The first thing you are probably going to want to consider is the specs, so how does the Aputure VS-5 fair against the VS-2 and also some similarly priced monitors ($400-500).
Aputure VS-5 | In The Box
Aputure VS-5 V-Screen 7″ PRO Multifunctional Monitor
HDMI Cable (A to C Type)
HDMI Cable (A to D Type)
D-Tap Cable
USB Flash Drive
Shoe Mount
Sun Hood
Sun Hood Adapter
Cleaning Cloth
Flexible Carrying Bag
Limited 1-Year Warranty
Pros
Sharp screen
Higher than Full HD resolution
Smaller bezel
Dual battery slots
Great sun hood
Nice physical buttons
HDMI and SDI inputs
Pro monitoring functions (waveform, vectorscope, RGB histogram)
Cons
Not that bright
Menus can take a while to get through with no touchscreen and limited buttons
Aputure VS-5 | The Specs
Compared to the VS-2, the specs on the Aputure VS-5 are very similar. The Aputure VS-5 has a 7-inch screen and a resolution of 1920 x 1200. It has a brightness of about 450 nits, so it's not daylight viewable. It has a ¼"-20 thread on bottom as well as an HDMI and SDI input. The Aputure VS-5 is powered by either one or two Sony NP-F style batteries. Its dimensions are 7.1 x 4.8 x 1.4 inches, and it weighs in at about 15oz.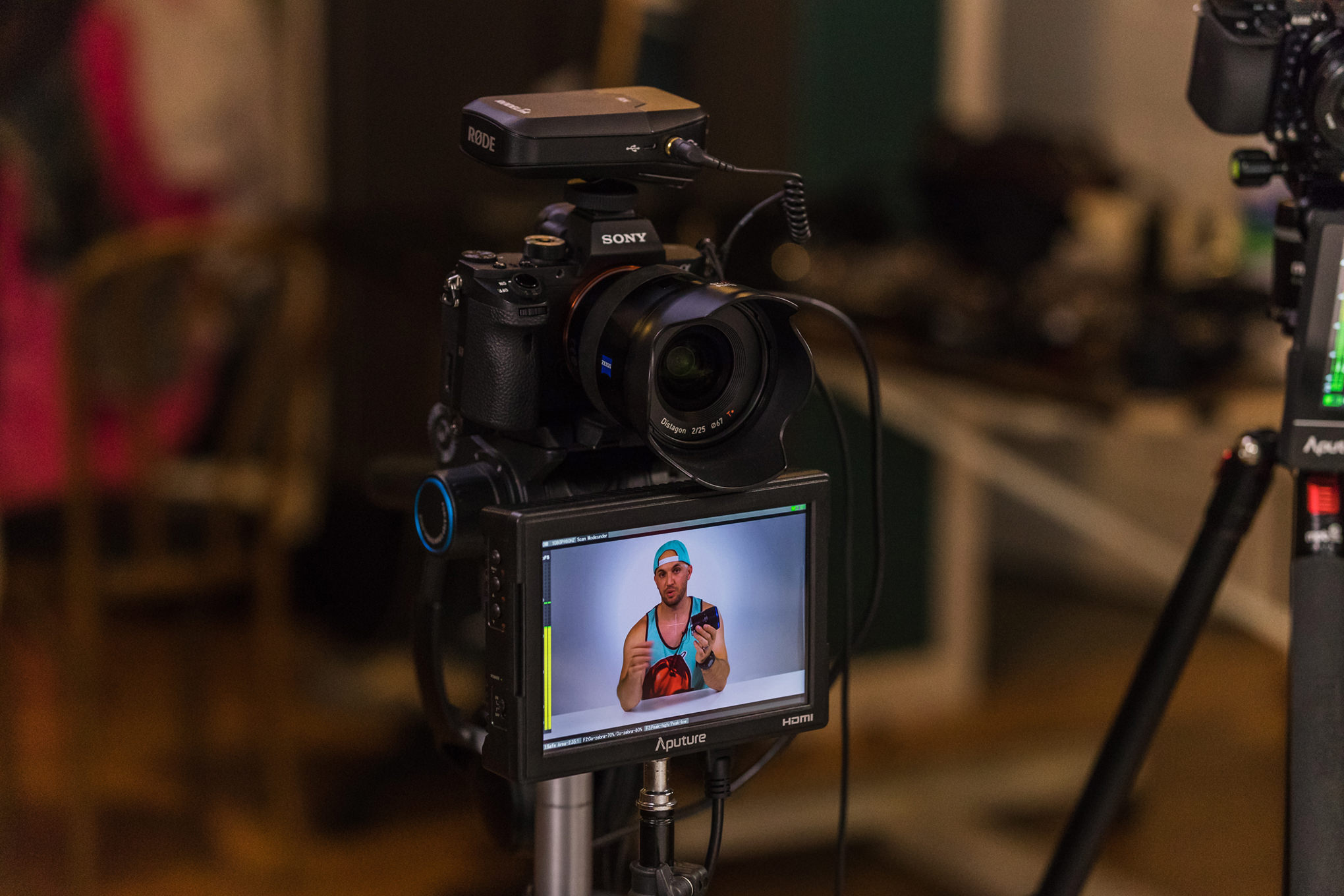 Aputure VS-5 | Features
Building on the exceptional feature set of the VS-2, the Aputure VS-5 adds even more assist features.
Monochrome
False Color
Co-zebra
Peaking
Color Bar
HDSLR Mode
Full Info Mode
Waveform
Vectorscope
RGB Histogram
Volume Bar
Center Mark
Safe Area
Zoom
Freeze
Flip horizontal or vertical
Scan Mode
3 Shortcut buttons for 6 shortcuts
Headphone jack
Aputure VS-5 ||

USA

||

CANADA

||

UK
No you probably aren't going to use all of these features, but Aputure is a brand that includes all of the specs that they possibly can in a certain price point. Most of these features can be found on the VS-2, with the exception of waveform, vectorscope, and RGB Histogram. But that doesn't seem like a lot, but those features help put the Aputure VS-5 into more of a professional sphere then the VS-2. I rarely use these features in while shooting most of my video work, but someone in a commercial environment would benefit greatly from them. For the uninformed, vectorscope measures the color information in your shot, and waveform measure the luminance of the shot. The reason that these features are needed in a commercial or production environment is to get the same colors and brightness in each shot between multiple cameras. The importance of achieving the same look is greatly needed in certain situations, and having a monitor that can help with that is outstanding even if you don't use it all the time.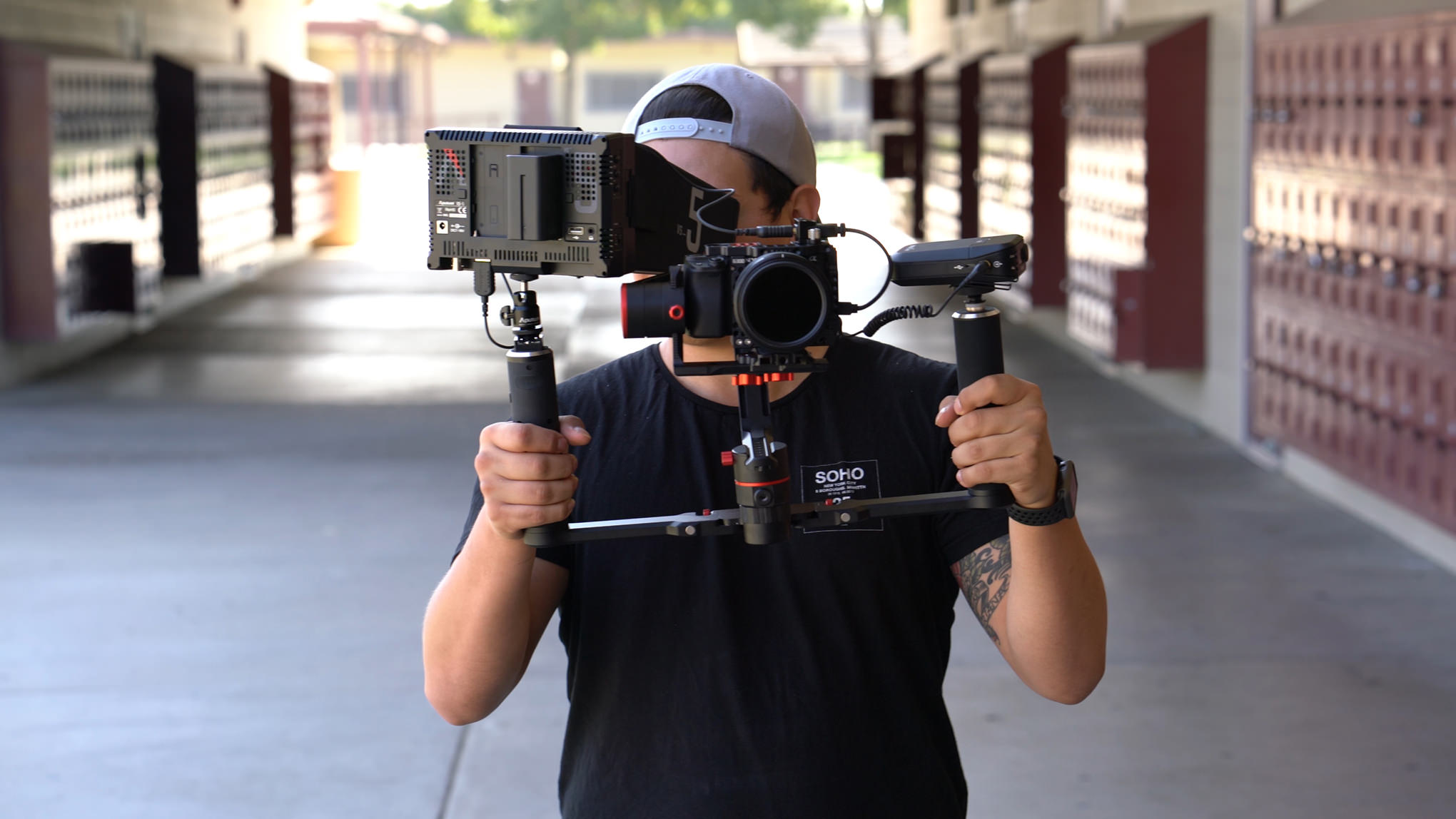 The Aputure VS-5 has both an HDMI and SDI input, giving it the option of using it with professional cinema cameras that have an SDI output. This further shows that the VS-5 is giving creators the option of using the monitor in a professional environment as well as in a run-n-gun scenario. Previous firmware version seemed to be plagued by a lag in both the HDMI and SDI input signals, but that seems to be no more with newer firmware. Most of the reviews on certain retailers harp on that. Rest assured though, as that is no more.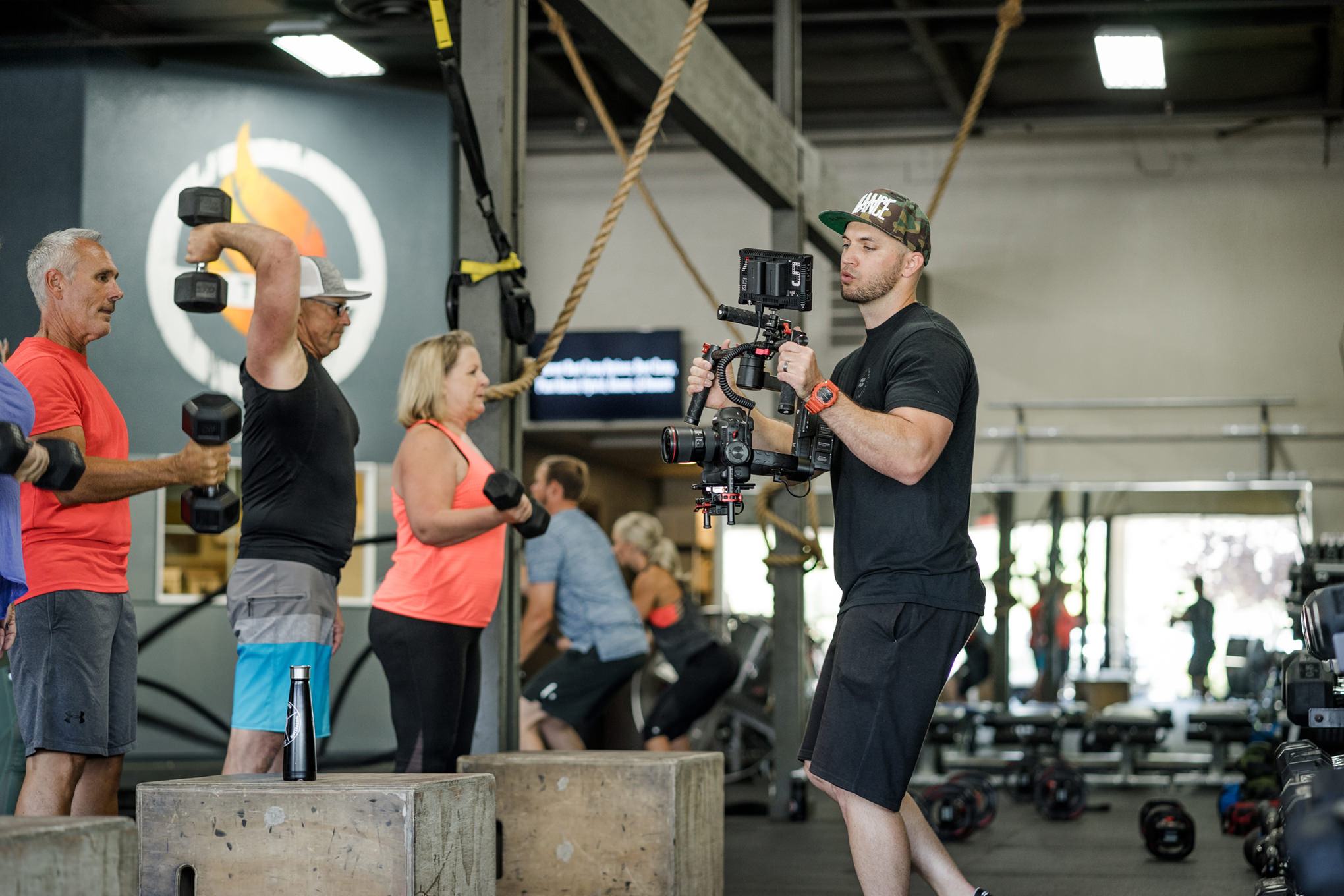 The Aputure VS-5 can also be powered via two Sony NP-F style batteries, but only one needs to be inserted in order to make the monitor work. Most of the time I use one battery, but on long shoots I'll have two in. The batteries are much easier to release on the Aputure VS-5 than on the VS-2 because of a simple release button. Honestly its kind of a hassle on the VS-2 that I've discovered over time. A headphone jack and USB input are also on the back for firmware updates, which Aputure puts out in a regular fashion, breathing new life into products. Also on the back of the Aputure VS-5 is an 18V power input, should you need to use an AC adapter (not included).
I'm sure that you are wondering how the Aputure VS-5 fairs against a monitor like the SmallHD Focus. The Focus has a resolution of 1280 x 720, and double the Aputure VS-5 brightness at 800 nits. Its brightness, touchscreen, and interface are its best selling feature. It falls short on the resolution though, and also has no headphone jack. It also has no SDI input, and only runs off one NP-F battery. It can Power your camera, weighs much less, and has some pretty cool software features built-in. In order to get the most out of its features though, you were going to have to shell out another $100 for the specific camera "package" you'd like. Making the grand total about $600.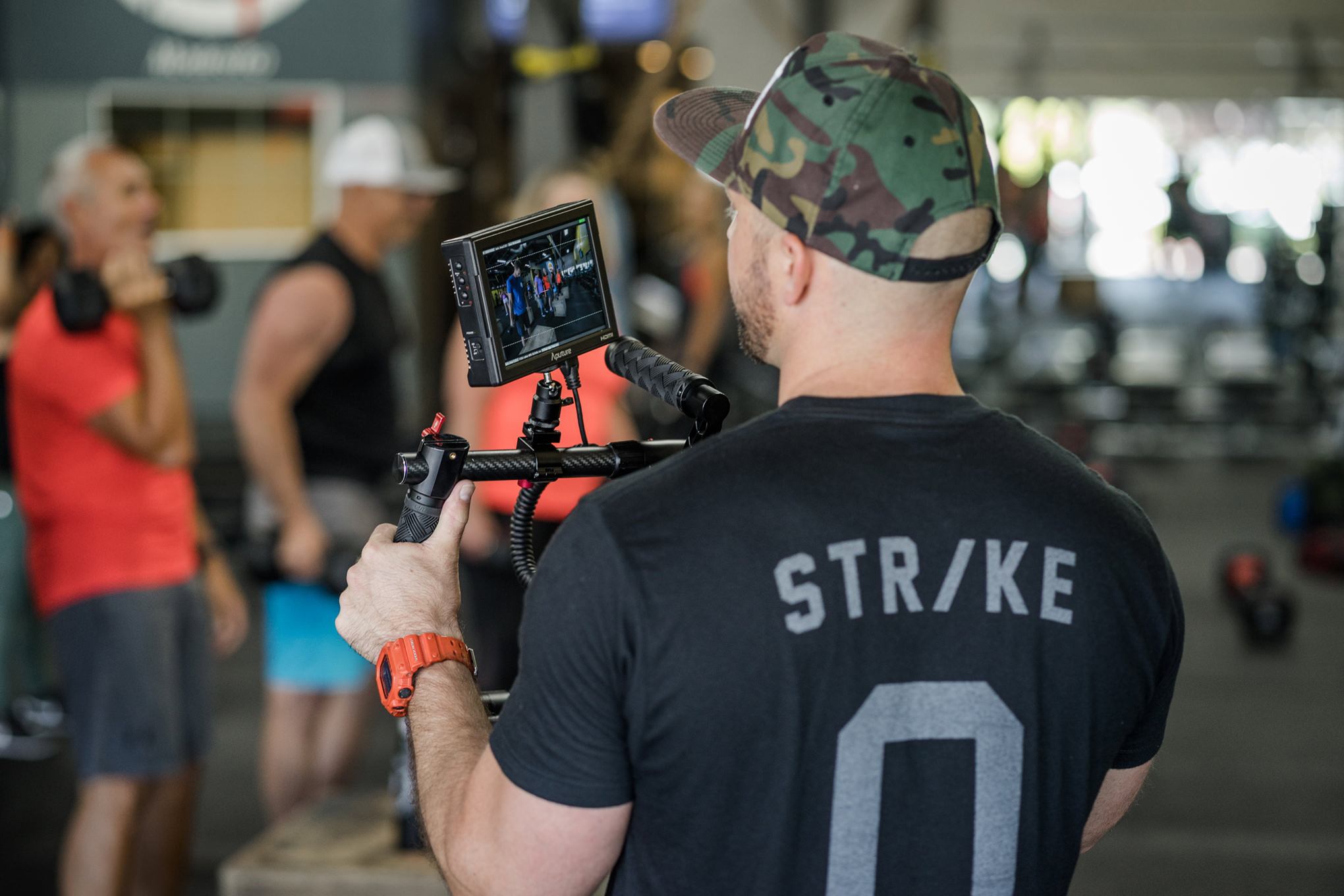 Aputure VS-5 | Menus and Buttons
The Aputure VS-5 is simplistic in its button design. All buttons and switches are on the left side of the monitor. It has a single switch for powering on or off the monitor. I much prefer this switch to a button that needs to be held in order to turn the monitor on. A switch is much easier to handle in a dark environment. There are three buttons on the top left side of the monitor that function as menu, directional, and shortcut buttons. These buttons stick out a nice amount, and are easy to hit. A long press of the top button allows you to enter the menu and also functions as the enter button went inside hey menu. The bottom two buttons function as directional buttons and also shortcut buttons.
While I enjoy this button layout much better than me pad on the VS-2, it does take a little longer to navigate the menus. Having the buttons placed on the side though allows for a much smaller bezel on the front screen. This makes the Aputure VS-5 actually smaller, since no buttons are on the front of the screen. I much prefer this layout. The menus are very straightforward and easy to work with.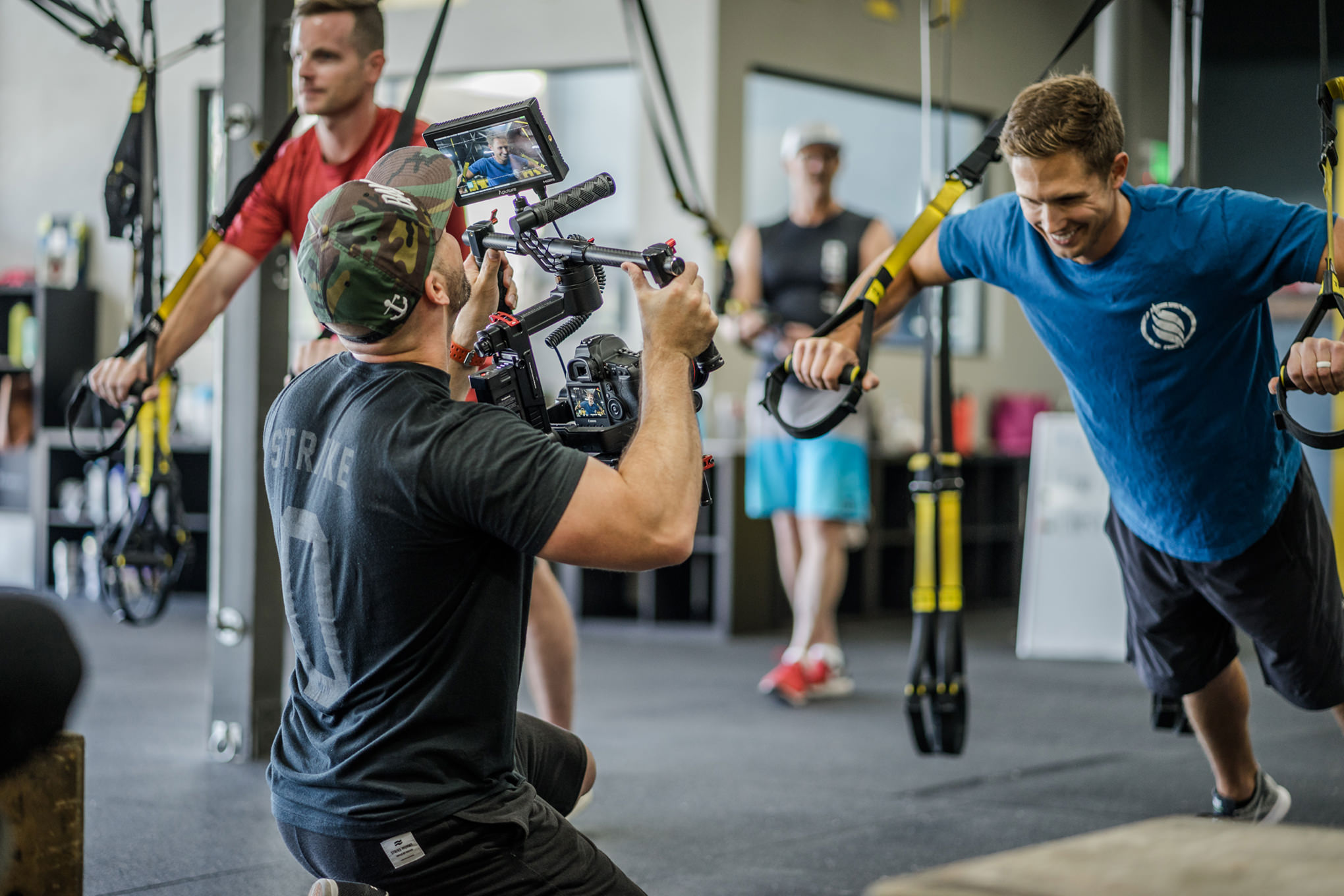 Aputure VS-5 | Build Quality
The build of the Aputure VS-5 is where it stands out compared to the VS-2. The Aputure VS-5 is also made of plastic, but it is far more dense and solid feeling. I would compare it to an L lens compared to an EF-S lens in build quality. Something built that's hard to quantify is that the ¼"-20 threads on both the side and bottom of the Aputure VS-5 feel stronger than the one on the VS-2. Overall, the Aputure VS-5 just has a more solid feel to it.
Aputure VS-5 | Usage
Right off the bat, I never used the SDI as I don't have a camera with an SDI output. I plan to move in that direction in the next few years though, and I'm glad that the Aputure VS-5 can still stay with me when I pick up a cinema camera. I am very happy about Aputure's decision to put the HDMI cord on the bottom of the monitor. This makes mounting it to a gimbal much easier in my opinion when it comes to cable management. Boot up time is much faster on the Aputure VS-5 compared to the VS-2 as well. One thing that I found heart to quantify is the battery consumption. Documentation says that the Aputure VS-5 uses more power than the VS-2, but in my use I feel that it doesn't. That, coupled with its ability to use two batteries makes the Aputure VS-5 pretty much useable of all day.
Aputure VS-5 ||

USA

||

CANADA

||

UK
Aputure has always taking care of their customers with a number of included accessories. The accessories that I find most useful are the carrying bag, sun hood, and shoe mount adapter. They also included a USB stick for firmware updates, which is a little touch that makes it feel like a premium product. The reason that I enjoy the carrying case is its slim size. The VS-2 comes in the large case that is very nice, but it takes up a lot of unneeded space. I also use the shoe mount adapter all the time, whether mounted to a gimbal or on a camera's hot shoe.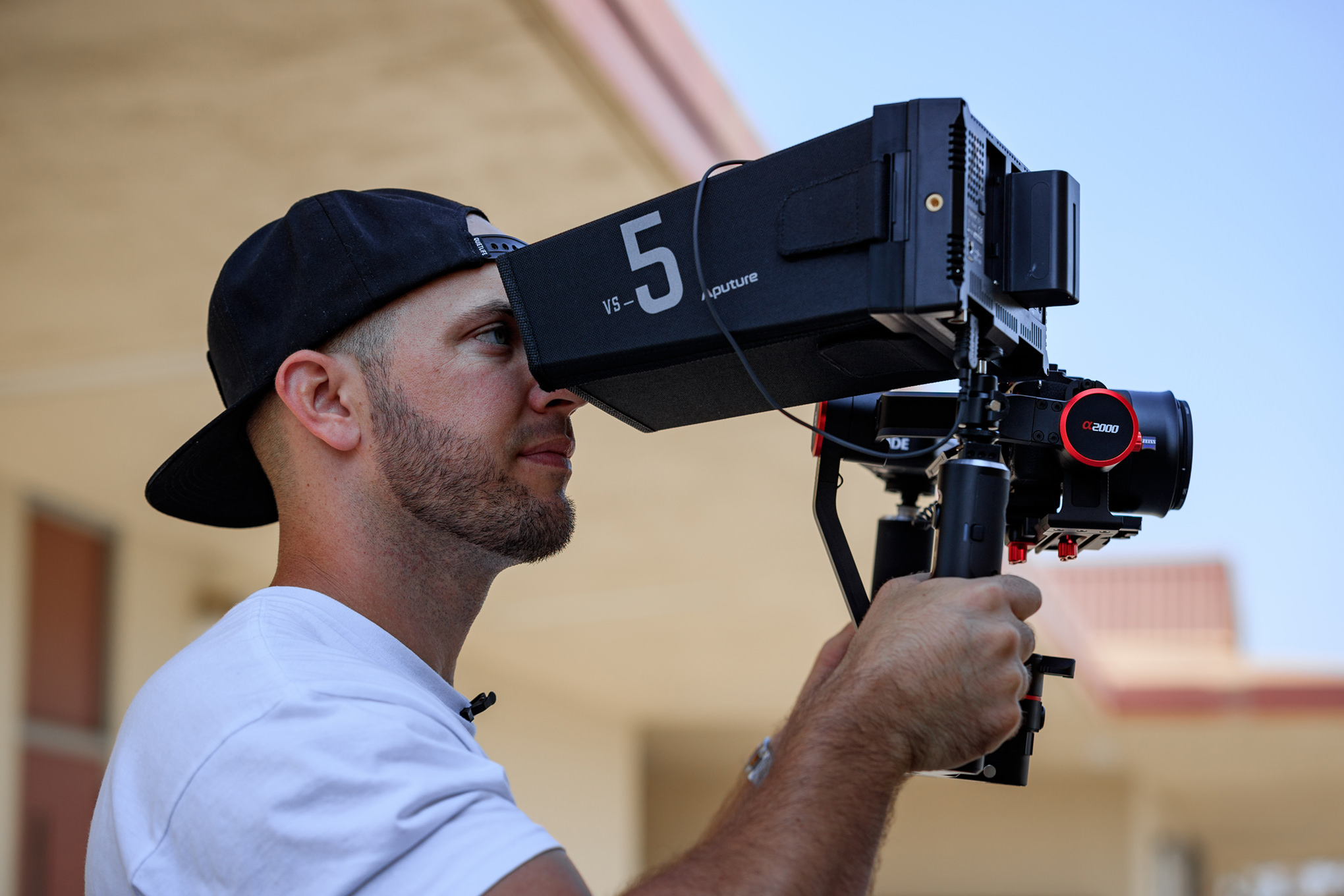 The sun hood it's the accessory that is most needed and used though. Because of the Aputure VS-5's brightness at only about 450 nits, a good sun hood is key. Aputure included a closed off hood in a loupe style configuration, giving it the ability to block out all light outdoors. It mounts easily to the monitor's frame, and is easily removed when not needed. It can be a bit of a pain when traveling, but can also be broken down if the situation really calls for it. I believe this is how Aputure kept down the price of the Aputure VS-5. Brighter monitors typically cost a ton, but the Aputure VS-5's monitor really alleviates that problem. Yes, you need to use an added sun hood, but I have been ok with that. The one issue that you will find with the sun hood is if you're using it with a gimbal and want to adjust the monitor. This may make it harder to see the screen, as you need to be in a specific place to view the monitor while the sun hood is attached.
The screen is prone to fingerprints, so make sure to keep a microfiber cloth on hand if you are going to be touching the screen often. Speaking of the screen, I noticed it right away. While both the Aputure VS-5 and VS-2 have the same resolution, the VS-5 seems much sharper. Checking focus and exposure are easier on the VS-5. The VS-2 relies heavily on focus assist features, whereas I don't always need them on the Aputure VS-5, as I am able to eyeball focus much easier.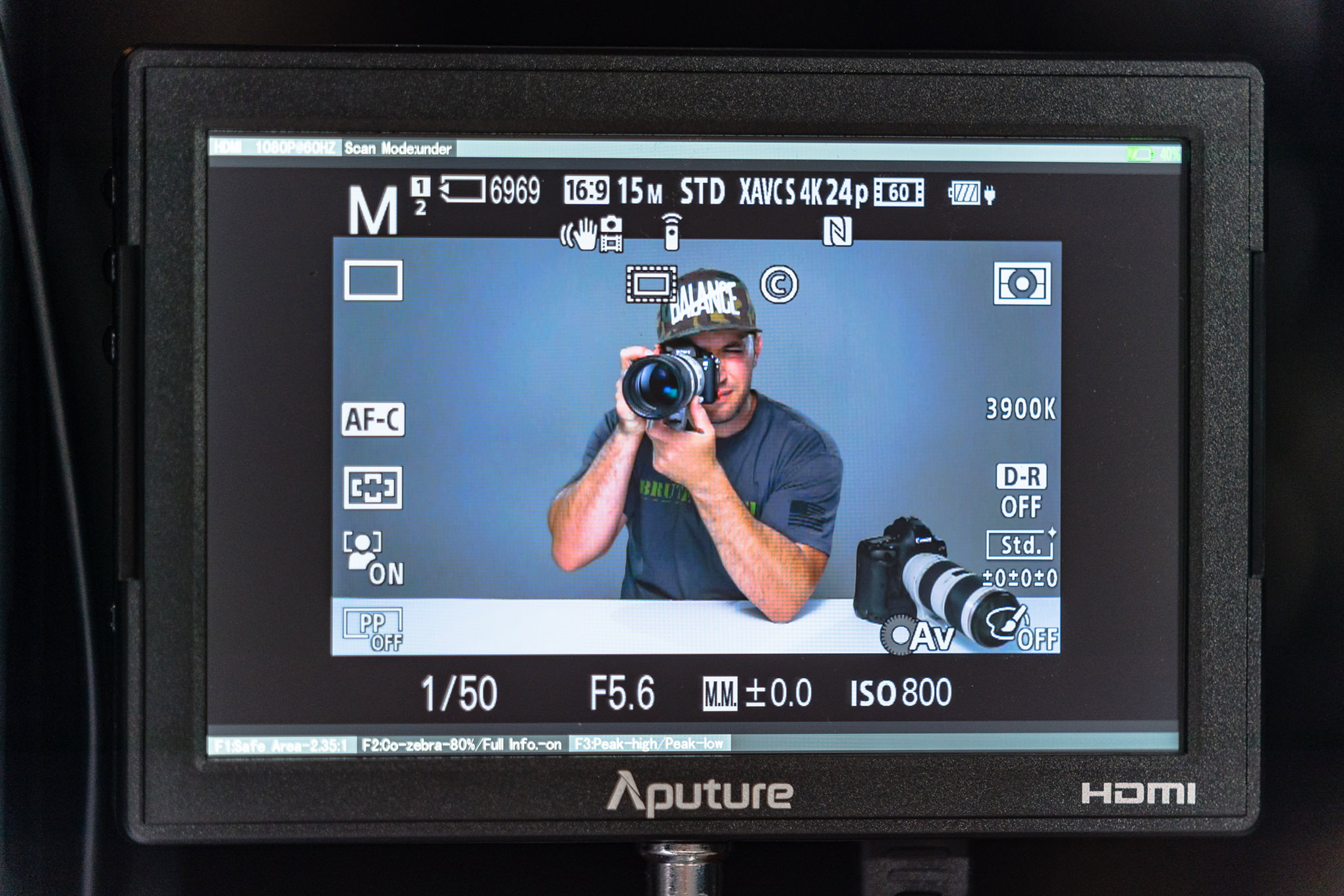 Conclusion
The Aputure VS-5 runs between $449-$499 depending where it is purchases. That price, plus its exceptional features, should put it squarely in your crosshairs if you're in the market for a new monitor. Keep in mind you'll need to use the sun hood outdoors. This may be the ultimate monitor for indoor use though. Overall, the Aputure VS-5 is a fantastic option from a company that offers great support, updates, and high quality gear for great prices.
If you'd like to purchase the Aputure Vs-5, please consider using our affiliate links below. We make a few dollars when you use our links, and it helps The Brotographer make more content like this.
Aputure VS-5 ||

USA

||

CANADA

||

UK
Aputure VS-5 Monitor Review
The Aputure VS-5 is a great option for both content creators and pros.
PROS
Sharp screen
Higher than Full HD resolution
Smaller bezel
Dual battery slots
Great sun hood
Nice physical buttons
HDMI and SDI inputs
Pro monitoring functions (waveform, vectorscope, RGB histogram)
CONS
Not that bright
Menus can take a while to get through with no touchscreen and limited buttons





Pro Inputs, Sharpness, and Features