Nice for content creators
In today's world, video is everywhere. From the rise in popularity of YouTube and the Internet, to television and film, we cannot get away from it. Technology and hardware have also absolutely leaped in terms of their quality and functionality. Your iPhone now shoots 4K, with the ability to record great level audio with the assistance of an external microphone.
With the advancements in technology and the consumption of that technology also comes a significant increase in content creators. More and more people are producing content. From the Joe Schmoe shooting his family, to more people taking the leap into be professional field, there is no doubt that technology has become more accessible to people across the globe. With the advancement in technology also comes a ton of accessories and add-on items for these pieces of equipment. Joby is a brand that specializes in tools for photographers and videographers at affordable prices. A while back, we reviewed one of those items, the GorillaPod Action Tripod for action cameras.
Joby has now released the GripTight Pov Kit. This kit is a smartphone mount with an included Bluetooth remote. I was able to use the GripTight Pov Kit for a few weeks, and here are my thoughts on it.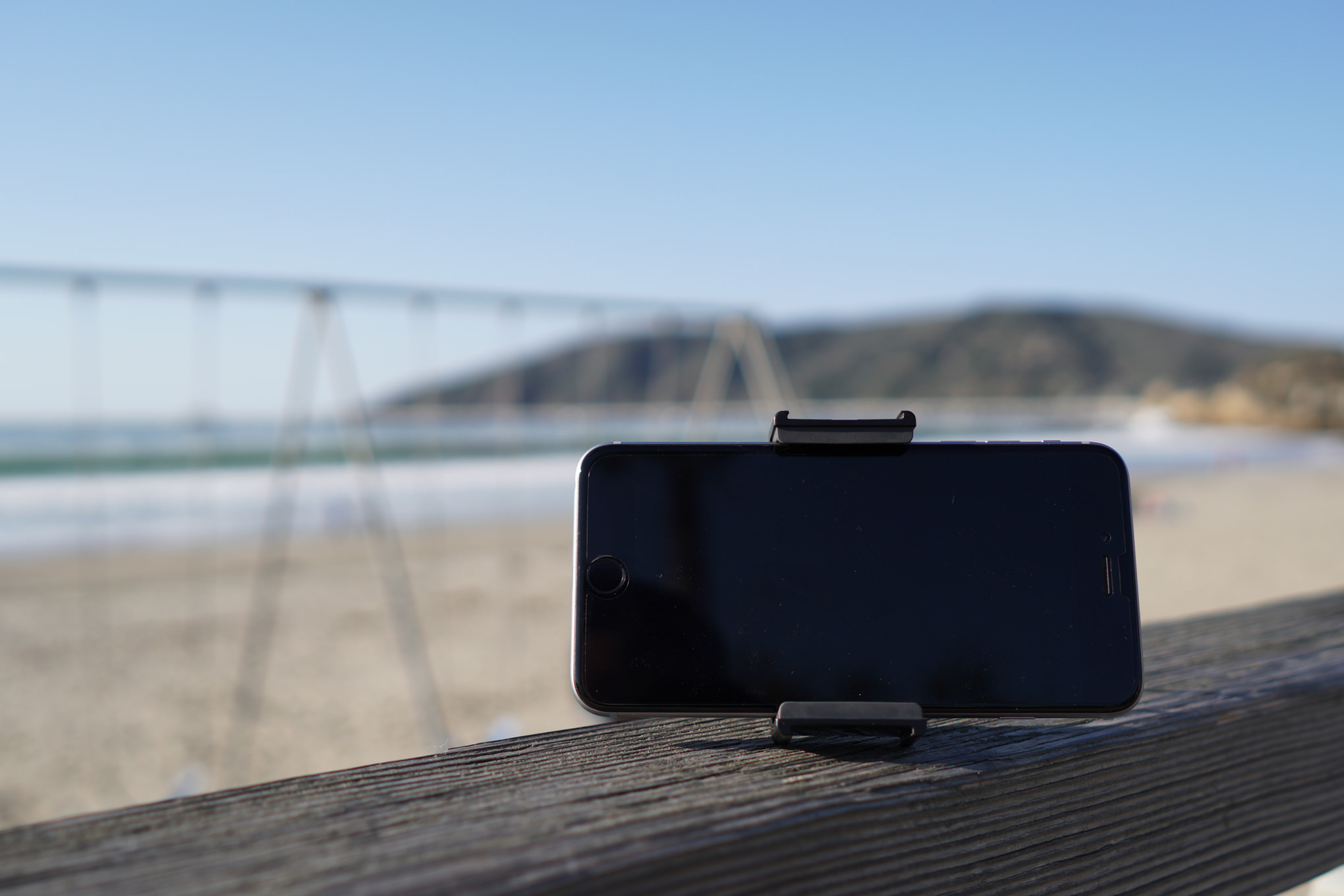 Who the GripTight Pov Kit is for
If you're an iPhone photographer, budding videographer, on a family trip, or the vlogging on your phone, I believe that the GripTight Pov Kit is right up your alley.
GripTight Pov Kit Features
The GripTight Pov Kit features a universal smartphone clamp that can basically fit any phone. I used it with an iPhone 6 Plus, so it will definitely fit all the way up to the 7 Plus and beyond. The GripTight Pov Kit also has great gripping pads and a locking clamp in order to stop your phone from falling out. Connected with a GoPro style pin, the GripTight Pov Kit also comes with a handgrip, allowing for a 180-degree pivoting allowing you to capture different angle, and also to use it as a little stand if you want to keep the phone upright. Also included is a Bluetooth remote, giving you the option of remote shooting. The GripTight Pov Kit also has a cold shoe adapter on its top that allows you to put accessories if you so choose.
The GripTight Pov Kit in use
In many situations, the GripTight Pov Kit really speaks for itself. I didn't want to use it in a situation where it would be set on his desk for relatively stationary. That's why I decided to use it during me a Thanksgiving Day 5-mile run for my main testing. I was able to get out and use it for selfie style photos with my wife, and also attempt to shoot some video while running in order to test its strength while holding the phone.
The GripTight Pov Kit really holds its own. With the use of the Bluetooth remote, I was able to fully extend my arm while getting selfies of wife and I at the beach before and after the race. The grip also worked pretty well for me. I have average sized hands, and I am able to put three fingers in the grip, making it more than secure enough. The clamp really held its own over the 5 mile run, and did not loosen at all. The phone stayed exactly where it started.
The GripTight Pov Kit isn't an overly complicated tool. It really did what it claimed it would do. If you are looking for some other features that the GripTight Pov Kit doesn't provide, that's where I think this tool really shines for a budding videographer or beginner creative. The GoPro style pin mount makes the GripTight Pov Kit mountable to any mount that uses the same style pin. That's huge. Joby offers a ton of accessories, and that's where you can really go wild, even if you're on a budget. The cold shoe mount will allow you to add a Rode VideoMicro as well for even better audio. Budding YouTubers could really benefit from this setup in my opinion. With the addition of the GorillaPod Action Tripod, I think that this is a great setup for "sit down" style videos as well as vlogging. I also don't always have a camera on me, but this is small enough that I could bring the GripTight Pov Kit in those situations that I still want to capture content.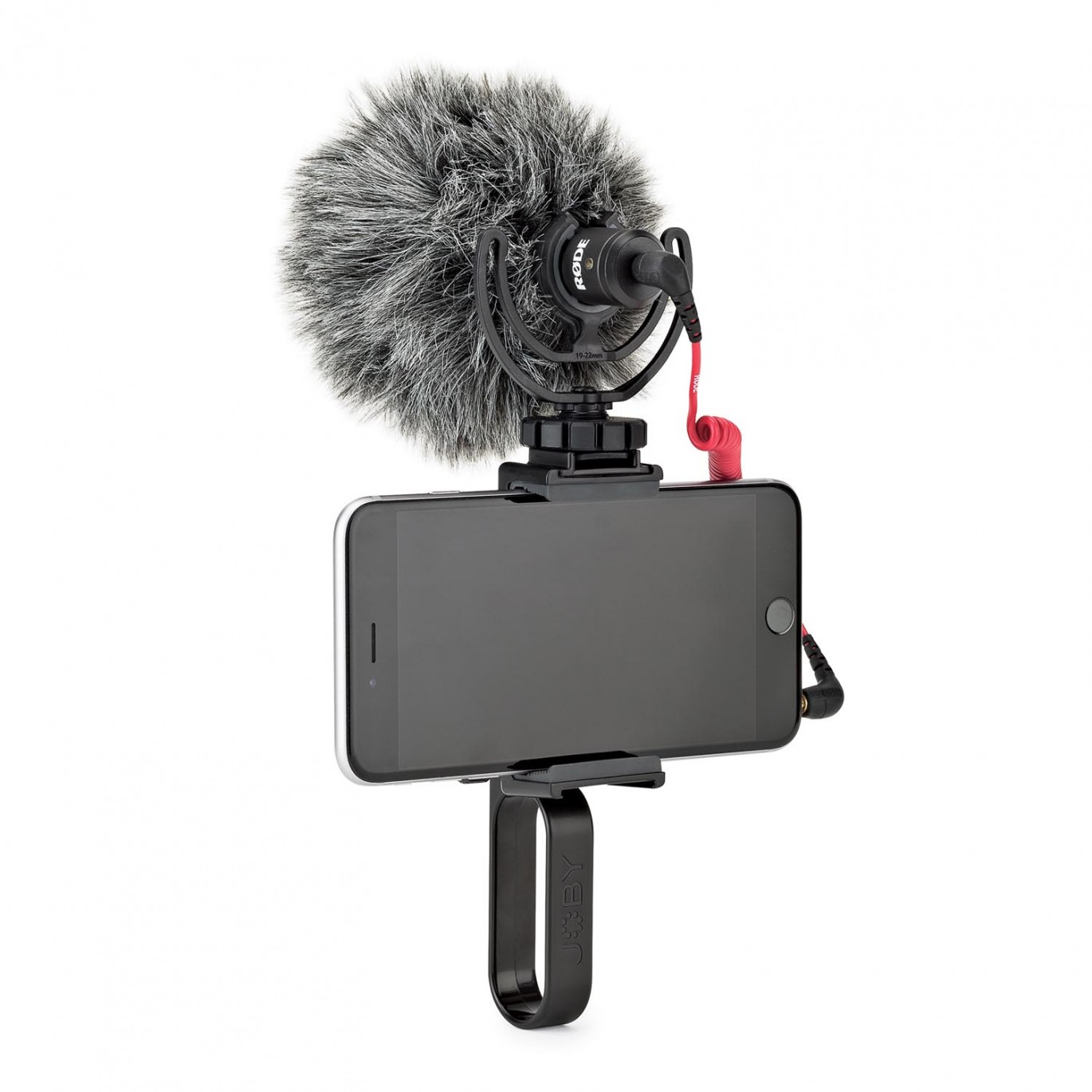 The GripTight Pov Kit is a great tool for new videographers, iPhone photographers, content creators, or weekend warriors. At only $49.99, it is well worth the investment, and gives great value for the features and functionality that it provides. Pick one up at ADORAMA or AMAZON today.
Joby Griptight POV Kit Review
PROS
Super portable
Priced well
Awesome bluetooth remote
Compatable with other GoPro mounts
CONS
GorillaPod Action Tripod Mount didn't get as tight as we wanted
Nice for content creators