Superb Manual Portrait Lens
The Laowa 105mm f/2 STF is an interesting lens, with a technology (STF) that you don't encounter very often. STF stands for smooth trans focus. While I am not the most technical person in the world, my understanding of STF is this. Inside the lens, the manufacturer has placed an extra APD element, which resembles a graduated neutral density filter. This element reduces the amount of light around the edges of the frame, and as a result produces very smooth bokeh.
However, this APD element also cuts down on the amount of light entering the lens. While the f-stop is f/2, the t-stop of the lens is a t/3.2. T-stops are used in filmmaking, and are a more accurate gauge of how much light is actually hitting the sensor or film. We could get into a more technical discussion, but the short of it is this. While the out of focus areas are that of an f/2, you'll need a little more light to achieve the same exposure, or a bump in ISO compared to another f/2 lens.
Important Specifications and Features
Mounts: Canon EF, Nikon, Sony A, Pentax K, Sony FE
105mm focal length
Full manual focus
All metal construction
Max Aperture: f/2 | Max T-Stop: t/3.2
Lens Structure: 11 elements in 8 groups
Minimum focusing distance: 0.9m/2.95ft.
Filter thread: 67mm
Weight: 745 grams/1.64lbs
Build Quality – Laowa 105mm f/2 STF
The first thing that you'll notice when picking up the Laowa 105mm f/2 STF is it's all metal construction. Weighing in at 1.64lbs is pretty hefty for a lens coming in shorter than 4 inches. Usually when I say lenses are built like tanks, it is a bit of a metaphor. But with the Laowa 105mm f/2 STF, it really is! The lens features three rings. From bottom to top, the aperture ring, the t-stop aperture ring, and the manual focus ring. Each ring is also metal and its construction. The bottom aperture ring goes from f/2-f/22 in full stop clicks, although you can still shoot in between full stops if you choose to, such as f/2.2 instead of the fully clicked f/2 or f/2.8. I've really come to enjoy lenses with an aperture ring on them. I'm not really an analog guy, but there is something nice about the tactile feel of the aperture ring.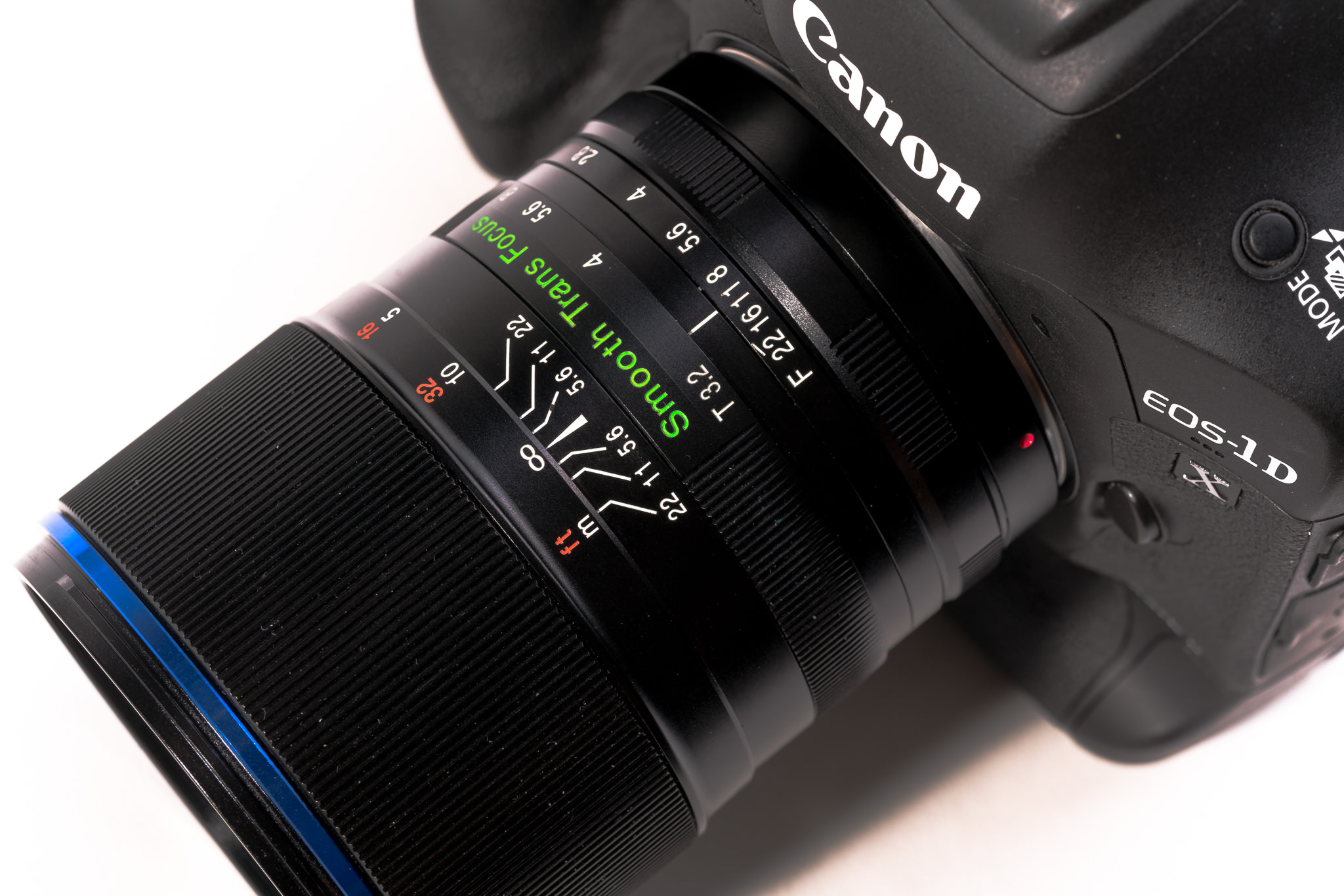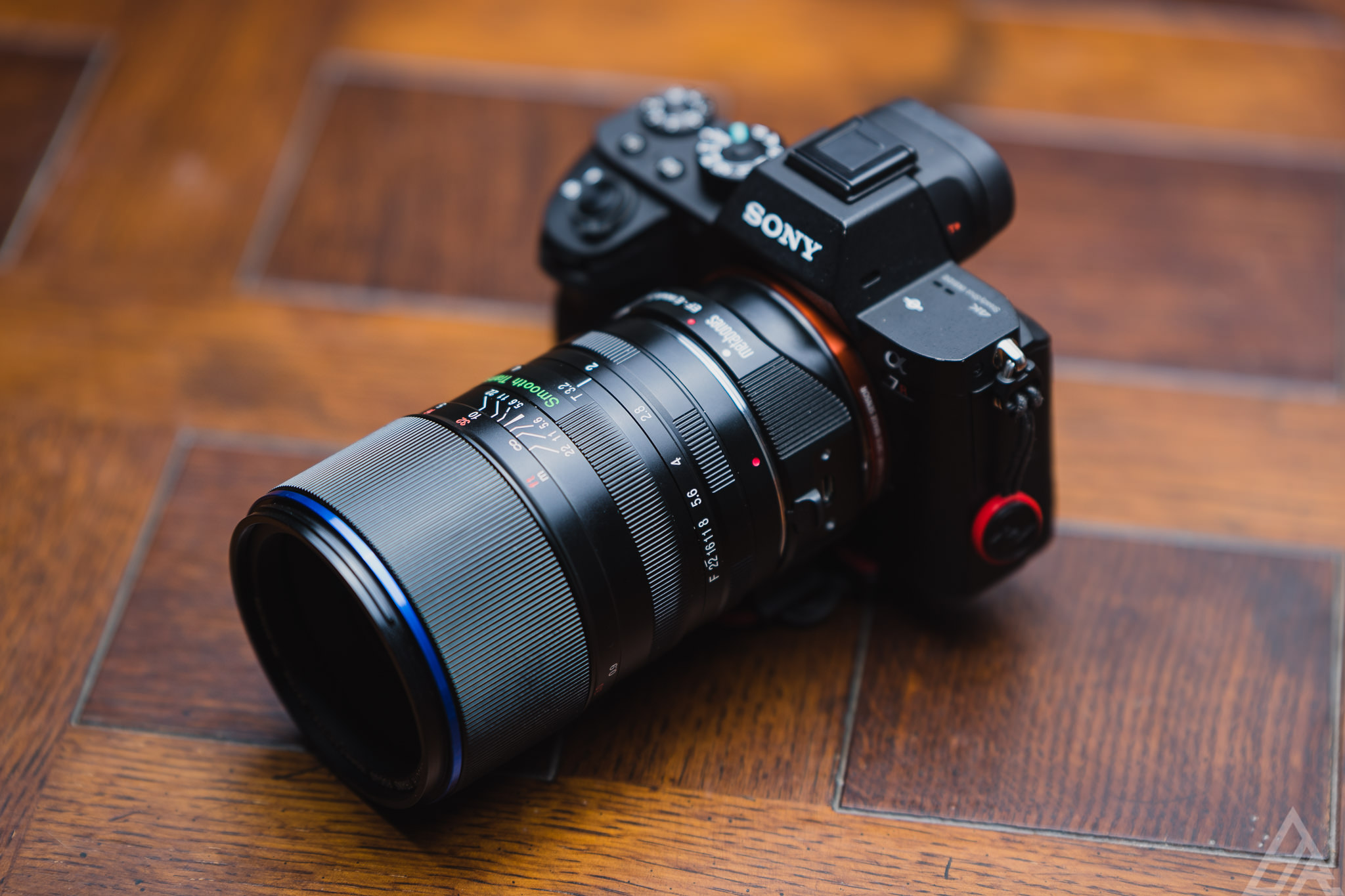 The middle ring, or STF ring, affects light transmission as opposed to depth of field and bokeh that the aperture ring controls. In my opinion, this ring is more suited for video work, as you can adjust the amount of light hitting the sensor without changing the depth of field in your image. I mostly shot portraits and still bye with this lens, so I didn't really use this STF ring very much because I wanted the maximum amount of light fitting my sensor. I do see that it could have a place in your workflow though, especially when shooting video.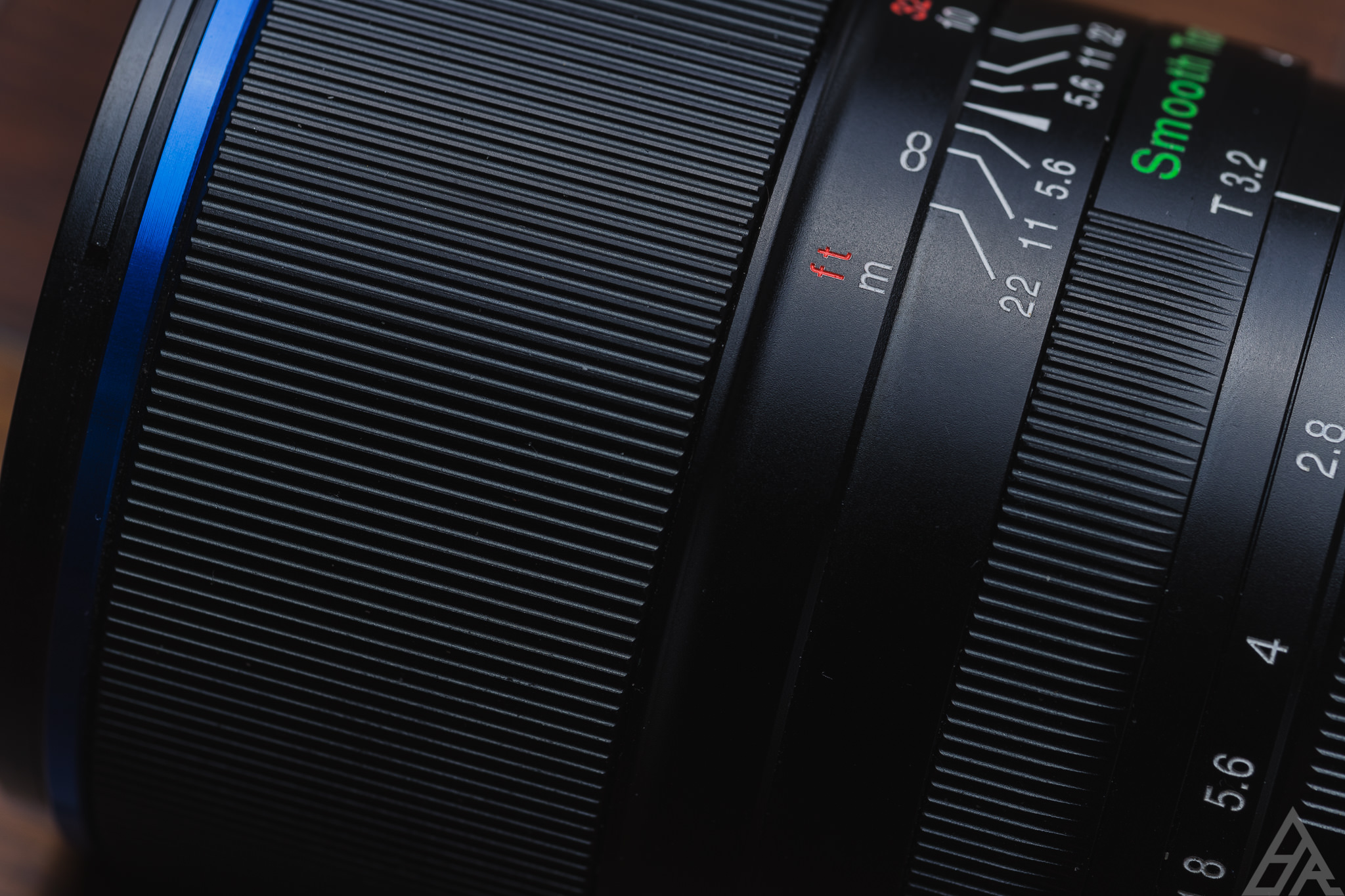 The third and largest ring on the Laowa 105mm f/2 STF is the manual focus ring. This rain has hard stops, as opposed to a fly by wire design. I found the resistance to be absolutely beautiful on the manual focus ring, one of the best I have ever used. The focus throw is quite large, at about 270°, but that is to be expected on a manual focus lens for precision focusing.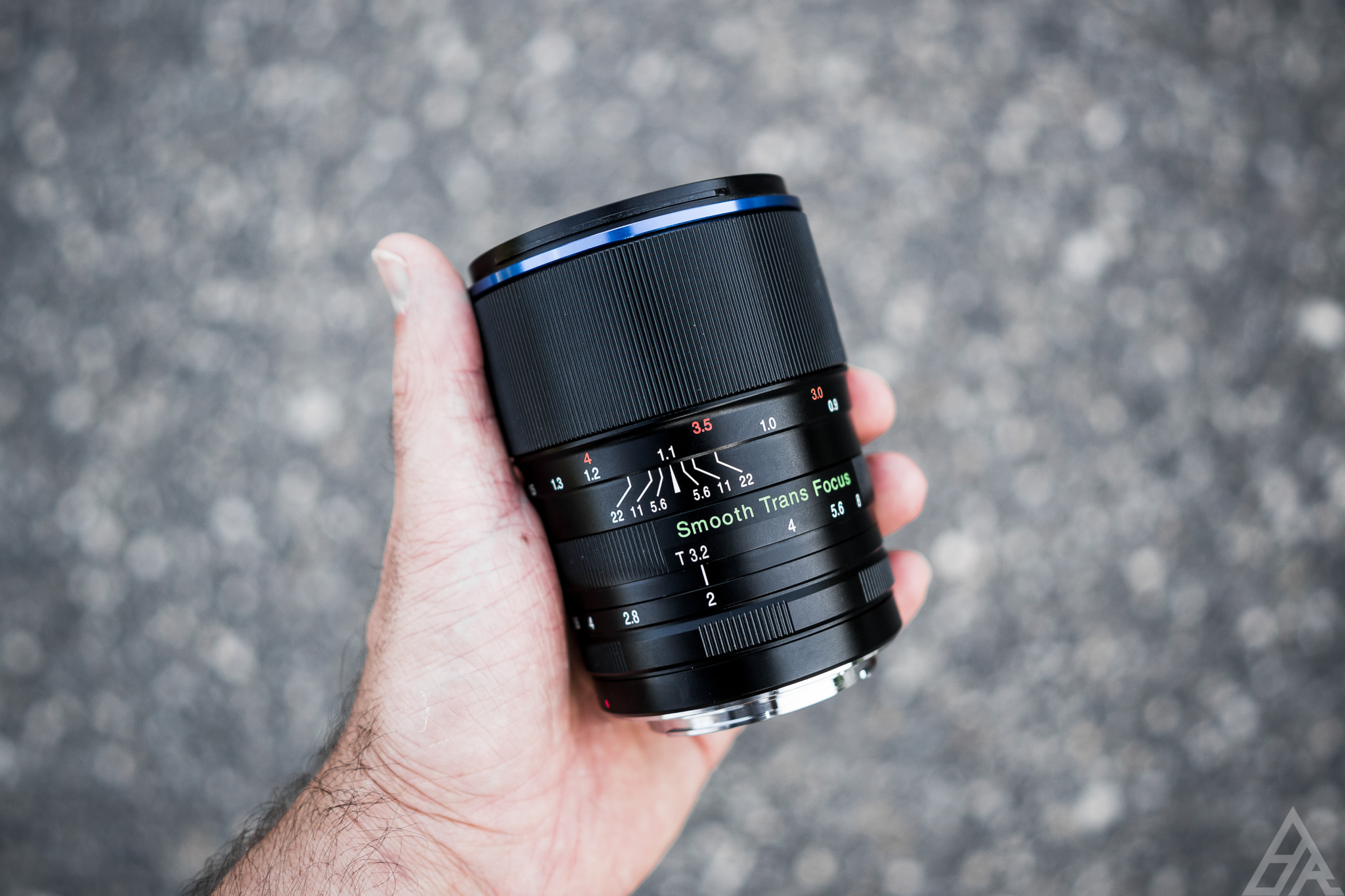 All markings are engraved as opposed to just painted on. The lens mount is also fully metal, but there is no weather-sealing gasket that connects to your camera. While I did review the EF version of the Laowa 105mm f/2 STF, I mainly used it on my Sony A7rII for its manual focus assist features, therefore using it in conjunction with a Metabones adapter. Thus the lack of weather sealing wasn't really an issue. Couple that with the fact that this is a portrait lens for the most part. Most subjects won't be out in harsh conditions, so weather sealing isn't exactly a must-have.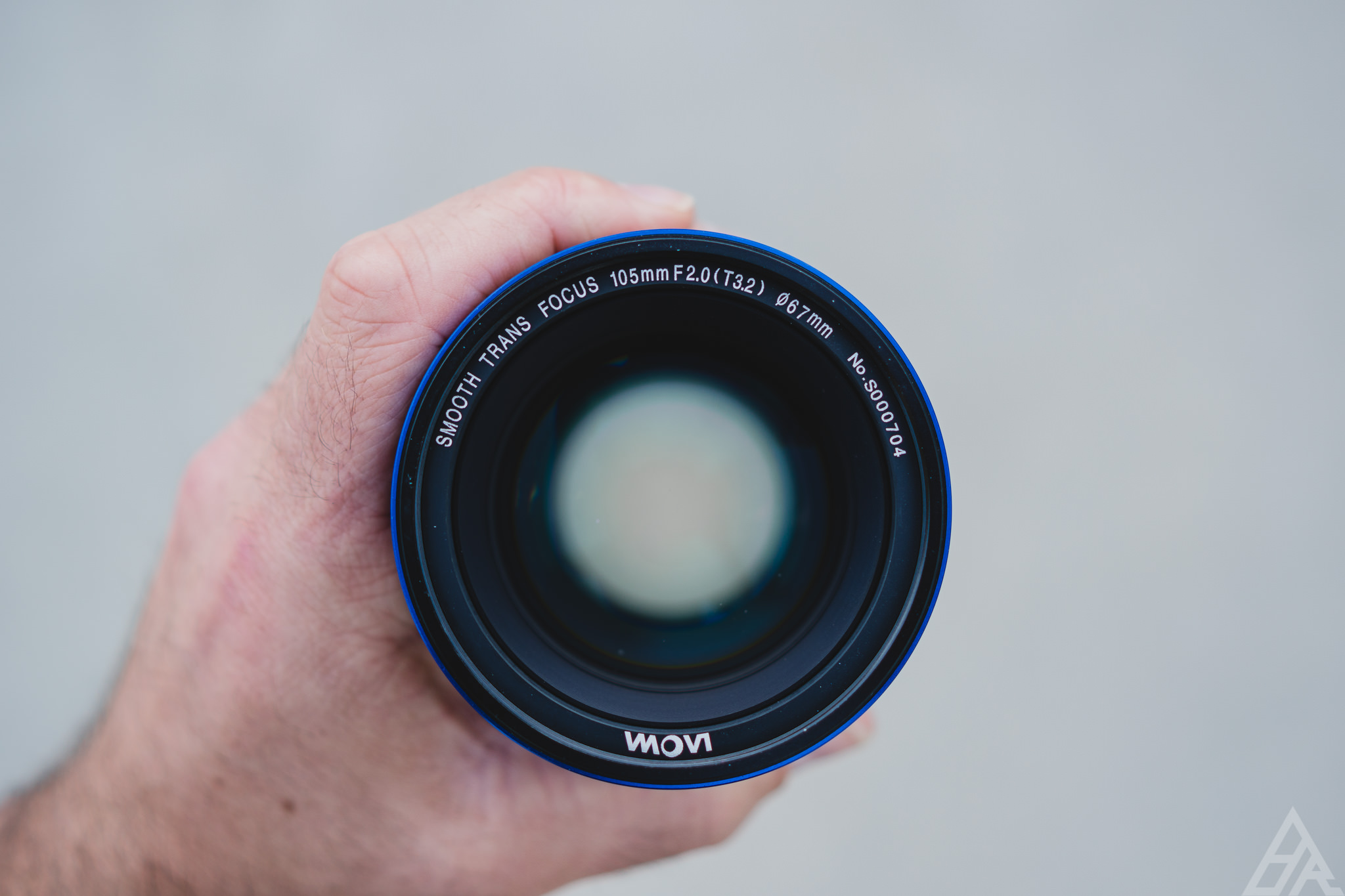 The front filter threads are also metal, as you would expect in this hefty lens. I also really liked the lens cap that Laowa provided. It's the best lens cap of any third party lens I've used. I'm not a huge fan of the design of the lens hood mounting though. For starters, it doesn't lock on the lens. I also like to reverse the lens hood when storing it in my bag. I found it hard to remove the lens hood without also taking off the lens cap, which is a pain. It isn't a huge issue and really has no affect on my overall feelings about the Laowa 105mm f/2 STF, but it is worth noting.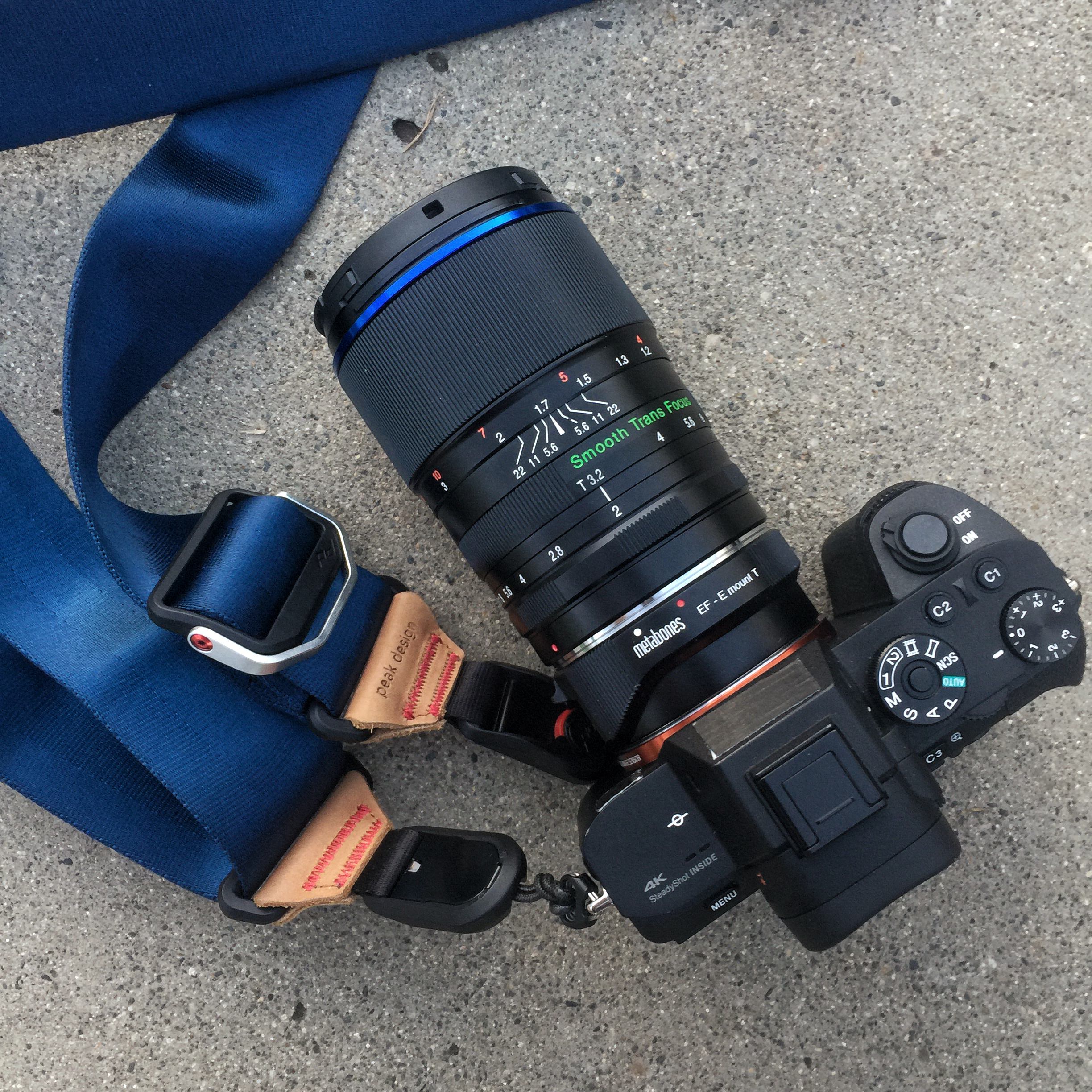 Overall, the build on the Laowa 105mm f/2 STF is top notch. Small design, it is definitely heavy. On my A7rII it Is definitely a little front heavy, but it feels nice and balanced on my 1DX Mark II.
Image Quality – Laowa 105mm f/2 STF
Sharpness of the Laowa 105mm f/2 STF is nothing short of fantastic. Because of its manual focus, circling to get a lot of shots where you simply miss. However, when you nail focus spot on, the images look beautiful. Because of its APD element, the sharp in focus areas of the image give way to buttery smooth bokeh, which in turn makes the in focus areas seem even sharper. Because you're going to miss so many shots, I would highly recommend that you use a camera with manual focus assist features on it, like many cameras from Sony that I regularly use. Having the ability to quickly punch in and check to see what's in focus, or use zebras it is much more effective then simply eyeballing it.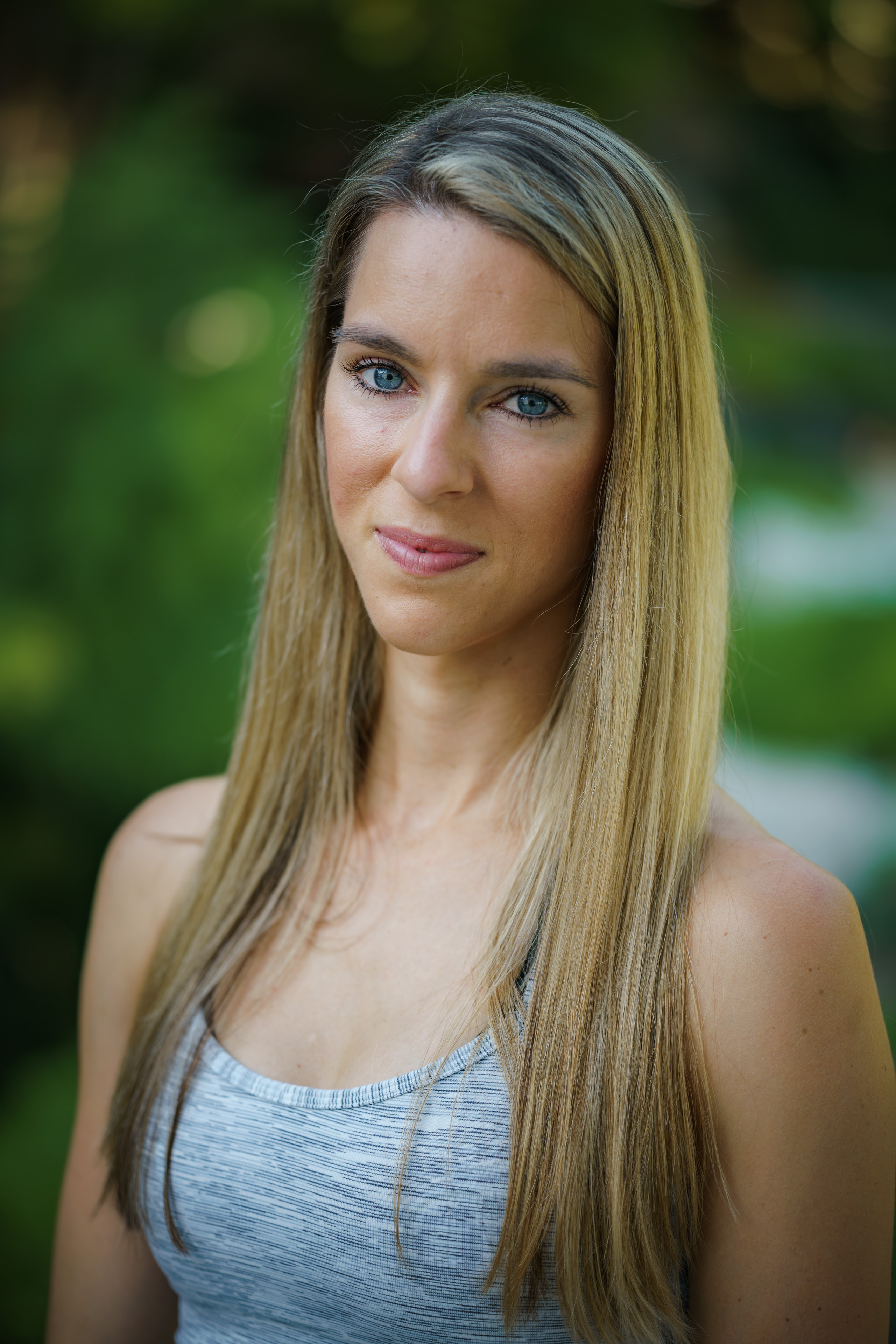 The colors coming out of this lens are on the neutral side of things, with maybe a tad bit of saturation in the colors. For a portrait lens, I think that is a great Space to sit in, giving you a great place to start your editing. The Laowa 105mm f/2 STF also has very little chromatic aberration. I don't own many lenses with that quality. Using a lens like this, which excels in portraiture, benefits heavily from a lack of chromatic aberration. The Canon 85mm f/1.2L suffers heavily from it. It definitely saves time in light room not having to correct it. Vignetting is also fairly well-managed, especially for a lens with a essentially a radial neutral density filter in it. I would expect vignetting to be much worse. While it could have no vignetting, this is one of the easiest things to fix in post.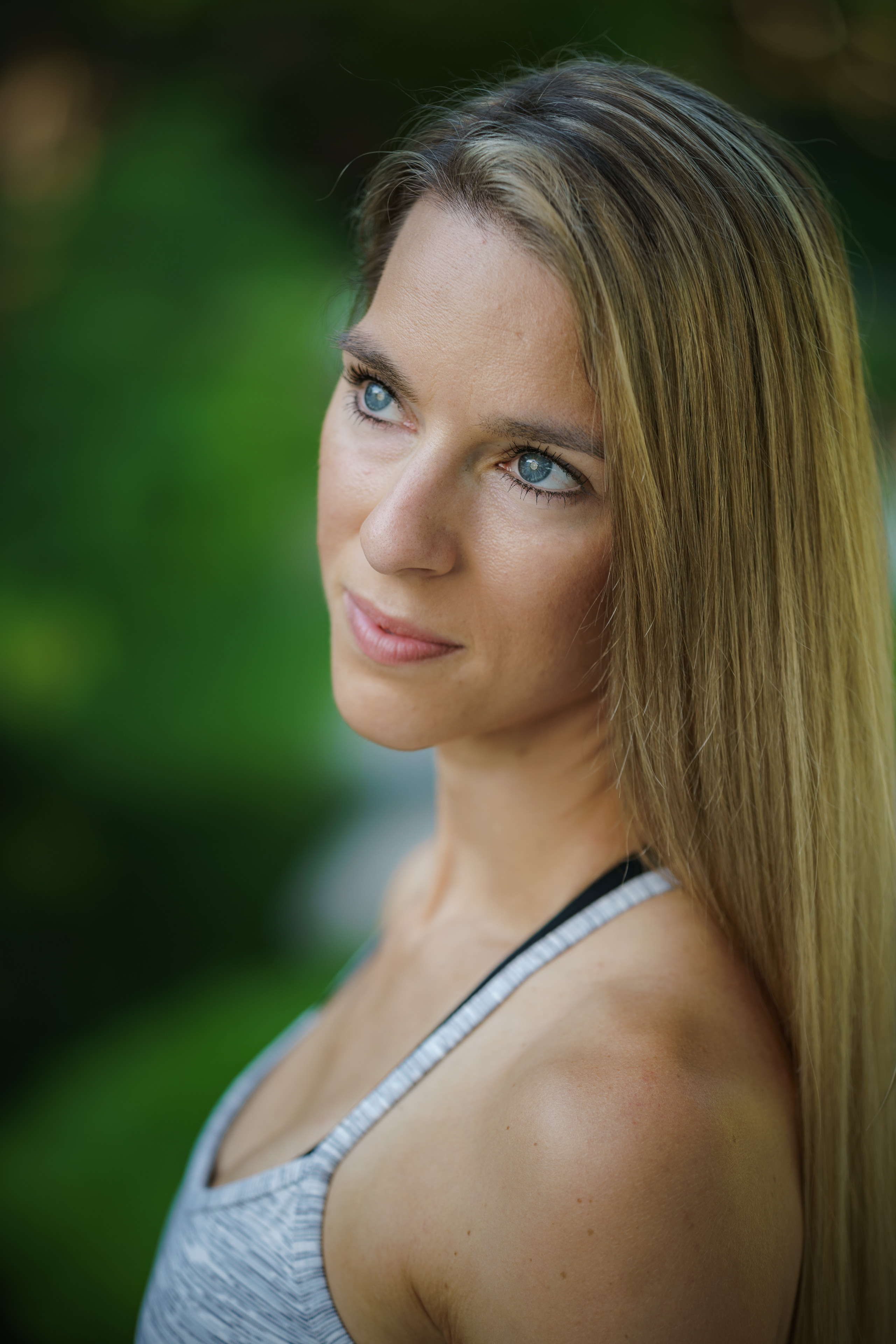 Conclusion – Laowa 105mm f/2 STF
Objectively, my overall thoughts on the Laowa 105mm f/2 STF is that it is a fantastic lens with superb optical quality. There are some downsides to it though. It requires a much slower workflow when using it on a portrait shoot. Shooting moving children with it is pretty much impossible when shooting wide open. That isn't singularly a problem with the Laowa 105mm f/2 STF, but wide aperture manual focus lenses in general. I am the type of shooter to mainly use autofocus lenses, especially wide open. Manual focusing is not something that I am necessarily 100% comfortable with, but a photographer with much more experience than myself may fair better with it shooting moving subjects.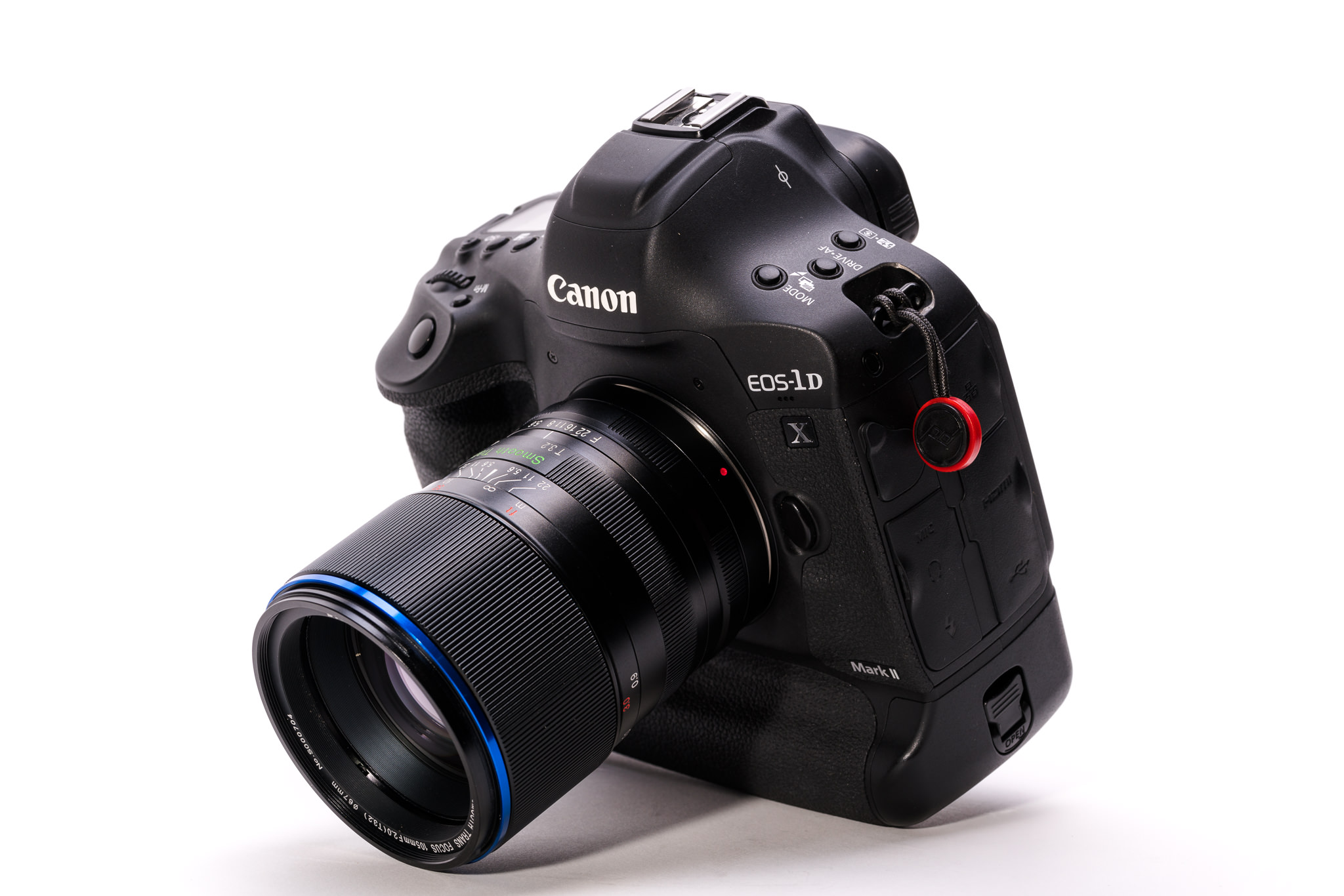 If you're shooting video, I'm sure you are much more used to shooting with a manual focus lens. If that is the case, it is a great option in my opinion because of not only it's Great out of focus areas, but also because of the STF ring. Its price, $699, is what I would expect the Laowa 105mm f/2 STF to sit at. It's fantastic billed at the optical quality deserve to have it be and that price range in my opinion. Its biggest competitors are the Sony 100mm f/2.8 STF, and the Canon 135mm f/2L, both of which have autofocus and fantastic bokeh. The 135L doesn't have the STF feature or APD element, but it's bokeh is some of the smoothest I've ever seen at that focal length. The 135L is slightly more expensive, and the Sony 100mm STF sits at $1,499, over twice as expensive. The choice is yours, but the Laowa 105mm f/2 STF is priced well compared to the competition…as long as you're ok with manual focus.
I can see this lens becoming a favorite for portrait or headshot photographers, or videographers who shoot interviews, giving beautiful bokeh in the shot. It's really nice to see great optical and build quality coming from Venus Optics/Laowa, adding more competition to the lens industry.
Laowa 105mm f/2 STF Review
The Laowa 105mm f/2 STF has a great build, optical quality, bokeh, and focus ring. If you can nail focus, you're bound for beautiful shots.





Superb Manual Portrait Lens